Christmas Gift Ideas Sydney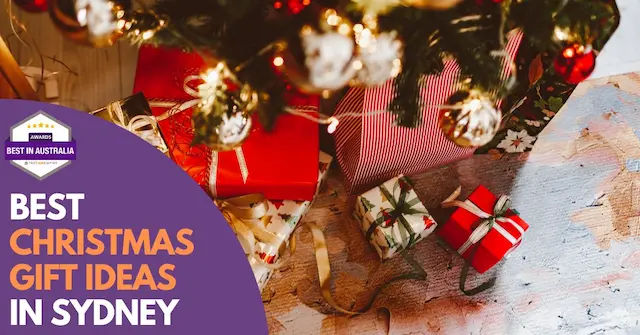 Christmas is just around the corner, Sydney shoppers! Are you looking for some great Christmas gift ideas Sydney? If so, look no further – we've got you covered. In this blog post, we will share some of the best Christmas gift ideas Sydney. Whether you're shopping for your friends, family or loved ones, we've got something for everyone on your list. So what are you waiting for? Start shopping today!
1) Joseph Joseph Sipp Travel Mug
If the person you're shopping for is eco-conscious, they'll adore this gift suggestion. A travel mug comes in handy and can be used over and over again – just take it to your neighborhood coffeehouse or make coffee at home, then bring your piping hot cup of joe with you wherever you go.
Key Differentiators:
Flip-top cap completely covers mouthpiece for better hygiene
The leakproof, screw-top lid

Comfortable, non-slip grip
Customer's Review:
If you don't need an insulated mug this is the one to have. Beautiful design and is very practical. Just the right size and leak-proof. I think it is very expensive but should last a long time.

John N.
2) Crayola Light Up Tracing Board
Get this Crayola light up tracing board if they like to get creative and enjoy drawing. It has all of the tools you'll need, except for the batteries, and contains more than 100 traceable pictures. With shapes, kids can create pictures that are both fun and educational, building confidence and preparing them for future learning!
Key Differentiators:
Features 12 light-up colours
Tangram Puzzles: Fill in line art on the transparency sheets by matching colourful shapes
Colour to bring scenes to life
Customer's Review:
Lots of fun for a toddler keeps them occupied for a while.

Deb899
3) Trip to Sydney Zoo
Give the gift of a once-in-a-lifetime experience at the new Sydney Zoo in Western Sydney. It's ideal for all the big and little animal lovers on your list, whether they're buying one day or an annual membership gift voucher. All of their vouchers are valid for 3 years from the date of purchase.
Key Differentiators:
Knowledgeable and interactive staff
A great local zoo with a good collection of animals
Allows animal feeding station
Customer's Review:
Very well thought out zoo. There are regular places to sit down, misting sprays to cool you down, and of course, a huge selection of animals. We particularly loved watching the Chimpanzees and Lions.

Michael Pearce
4) Tandem Skydive
Give the thrill of a lifetime to someone who's a bit of a daredevil and loves the rush of adrenaline by gifting them with an experience that will last a lifetime – skydiving over the ocean beach. There is no need for experience; on the day, you'll receive all of your training.
Key Differentiators:
Experience the insane thrill of freefall with a tandem skydive jump

Freefall for up to 60 seconds at speeds of about 200kph

Adrenaline-pumping skydive
5) Wavertree & London Christmas Trio Soap Set
Get in the holiday spirit with these handmade Australian soaps, which are scented with Christmas fragrance and include a variety of designs. Winter pine, Christmas tinsel, and candy cane may all be found in this set.
Key Differentiators:
200g/7oz when packed x 3
French-milled (triple-milled) bar that is long lasting, non-drying and has an extra creamy lather

Locally-made
6) HUAWEI Band 6
The HUAWEI Band 6 is the world's lightest smartwatch, weighing just 18 grams. The goal of the HUAWEI Band 6 is to revolutionize the traditional form of a fitness tracker. It's the first Huawei smart band with All-Day SpO2 monitoring and comprehensive health monitoring capabilities such as heart rate, sleep, stress, and menstrual cycle tracking.
Key Differentiators:
FullView Display

2-Week Battery Life
24/7 Heart Rate Monitoring
TruRelax Stress Monitoring
7) Huski Wine Tumbler
This travel wine tumbler is perfect for taking your favourite wine with you on the go. It's made from insulated materials to keep your wine chilled, and it has a matte black finish that looks great. Plus, it promises to keep your hands and table dry – no condensation! Huski Wine Tumblers make the perfect gifts! They come packaged in die-cut kraft presentation boxes which can be recycled.
Key Differentiators:
Keeps wine chilled until the last drop

No condensation. Keeps hands and tables dry

Made from premium 304 stainless steel
Open-style lid helps reduce splashes
Customer's Review:
They have a nice feel to them. Easy to drink out of, and most importantly they hold a lot of wine.

Natasha C.
8) LEGO Classic Large Creative Brick Box
Do you have a young LEGO fanatic? Instead of guessing what storyline or theme they enjoy, give them this large container of bricks. It extends their collection to include 33 distinct hues. If you're looking for a fun and creative way to spend some time, this LEGO set is the perfect choice. With plenty of pieces to get you started, it's an ideal supplement to any existing LEGO collection. Plus, it comes in a handy plastic storage box so you can keep everything organized.
Key Differentiators:
LEGO® Classic is designed to inspire open-ended creativity with the LEGO brick

Large number of windows and doors facilitates classic LEGO® construction

All models pictured can be built from this set simultaneously
Customer's Review:
Well for the value I cannot recommend this product enough. My son and I have been playing with the products all day and still haven't built everything. There is more than enough bricks to get a new builder started and plenty to top up an existing builders stock. All in all a great time to be had and plenty of pieces great buy.

Nander
9) Nespresso Vertuo Next Bundle
Nespresso's Vertuo Next Bundle lets you create barista-worthy coffee at home, and there's never been a better time to invest in one with more businesses than ever working remotely. slim-fit and contemporary design is made with 54% recycled plastic, and our scanning technology ensures you make the perfect cup every time. The Aeroccino3 milk frother lets you create creamy hot or cold milk foam, and 12 capsules are included in each pack.
Key Differentiators:
Bluetooth® smart technology and WI-FI connectivity

Brews an extensive range of styles, strengths and cup sizes at the touch of a button

With over 30 coffees to choose from
10) KidzLabs Antigravity Magnetic Levitation Kit
This magnetic play kit is designed to spark a child's imagination and get them thinking about antigravity principles. The following are the random propelling machine, anti-gravity sculpture, magnetic weight scale, magnetic compass, floating spinner, maglev personal transporter & magnetic spring experiments included in this kit.
Key Differentiators:
Make a pencil levitate
Model a maglev train
Construct a UFO magnetic pendulum
Make a metal sculpture hover in mid-air & more
11) Braun Series 5 Wet/Dry Electric Shaver
If you know they need a new electric shaver, the Remington XF2520 is an excellent choice. It has more than 200 reviews and a 4.5 out of 5 average rating, making it a good option for those who don't want to spend much money on their grooming kit. Wet or dry usage is possible, and it's designed with sensitive skin in mind.
Key Differentiators:
AutoSense technology reads and adapts power to your beard density, capturing and cutting more hair in every shave

Li-Ion Battery for up to 3 weeks of shaving (50 min). 5 min quick charge for one full shave
100% waterproof electric razor for Wet & Dry use
12) Bamboo Bathtub Caddy Tray
A relaxing bath with this practical caddy tray is just what the doctor ordered. It includes integrated holders for your tablet, phone, or book, as well as the ideal location for your cup of tea or glass of wine. Make your bath even more enjoyable by watching a movie or reading a book while you relax. Make it truly comfortable with a hot cup of coffee, a refreshing glass of wine, or even some delicious snacks nearby.
Key Differentiators:
Extremely strong bamboo can hold many items

Fully expandable to fit almost all bathtubs

Customised cutouts for drinks, phones, books, etc
Customer's Review:
Great size, design and quality. Really happy with it. Love the nonslip material on the underside of the edges – they keep it steady on the bath.

Kylie
13) Spritz and Esky Kit
Sofi Spritz's latest project is perfect for Christmas celebrations! This line includes various drink options, a picnic bag, and an adorable Sunnylife Esky–all you need for a fun day out. Remember to enjoy responsibly! A wonderful blend of local grape spirit, blood orange, and bitter botanicals (inspired by The Veneto Spritz). With a slice of fresh citrus, drink with Prosecco or soda to taste.
Key Differentiators:
Beautiful balance of local grape spirit, blood orange & bitter botanicals
Tart pink grapefruit is delicately balanced by floral lavender and local grape spirit
Recreates that ancient style
Customer's Review:
I love the esky! It's so modern and so sleek looking, With the reversible lid that doubles as a cutting board, this Sofi is just so chic!

M.
14) Gro Urban Oasis plant plus pot/basket combo
When it comes to gifts for those who have everything, plant retailers Gro Urban Oasis are on the mark when they claim that people these days are rethinking their lives: downsizing, reducing, and going green. As a result, a Christmas or Kris Kringle option including plants or nature is sure to hit the spot for family, friends, and coworkers. Starting at $40, a plant-plus-pot (or basket) combination may be purchased in store or online.
Key Differentiators:
Best for nature-friendly people

Pots/baskets are made from recycled materials

Available in store or online
15) Olaplex Healthy Hair Essentials Kit
Frayed and brittle hair? No problem. Olaplex has a well-earned reputation in the beauty community for changing dry and damaged strands – I can personally attest to its power. This gift set comes with TSA-friendly travel sizes of shampoo and conditioner, as well as full-sized versions of the treatment and hair oil. It's an impressive present that anyone would love to receive – perfect for birthdays or Christmas!
Key Differentiators:
Has patented OLAPLEX® Bond Building Technology

Offers discounts and samples

Reliable brand
16) Ray-Ban Round Metal Sunglasses
Sunglasses are an essential component of any Australian summer. The round sunnies fashion is absolutely retro, and these Ray-Ban sunglasses are the ideal present for someone special. They feature a gleaming gold frame with a dark green tinted lens.
Key Differentiators:
Wide range of glasses and colors

Great for all ages
Sells its complete collection online
17) Salt by Hendrix Best Babes Set
The face massaging trend is continuing to grow in popularity, with beauty enthusiasts using stones to reduce puffiness. This set provides you with both a face roller and gua sha. The addition of these gorgeous tools to your skincare routine can help improve the penetration of skincare products as well as enhance blood circulation while providing a relaxing facial massage. This pair isn't only a contemporary tool for skincare application; they've been utilized in traditional Chinese medicine for hundreds of years.
Key Differentiators:
Two beautiful beauty tools to support the skincare routine

Aims to boost the penetration of your serum, crème, or oil into the skin

Aiming to deliver radiance to the skin
Customer's Review:
Amazing quality helps with morning puffiness and chisels the jawline. Haven't really tried the guasha yet, but will give it a go too. The roller is incredible, great value for money.

Elsa
18) Clinique Great Skin for Him Set
Gift the men in your life this Clinique set that offers four of the brand's bestselling skin care products. This is perfect for all skin types and includes a charcoal face wash, face scrub, and hydrating moisturizer.
Key Differentiators:
Set of customised formulas
Has oil-free hydration and skin-strengthening ingredients
Revives and smooths skin
19) Dior Sauvage Eau de Parfum Set
If you want to smell delicious yourself, get them a perfume. I can personally vouch that this one smells fantastic. A complete-size perfume, a sample bottle, and an after-shave balm are included in this Dior gift set.
Key Differentiators:
Made with synonymous with elegance and modernity
With a virile and refined signature
Pre-filled and endlessly refillable from your Sauvage eau de parfum bottle
Customer's Review:
Absolutely smells amazing! So glad I purchased this for my husband! Johnny Depp is the only reason why I was originally interested! But definitely will order again!

Jessica
20) Personalised Cadbury Favourites
If you're looking for a unique Christmas gift idea that won't break the bank, this personalized box of Cadbury Favourites is perfect. It's crammed with all of your favorite chocolate bars in tiny form, and you may customize it with the receivers name so it feels more personal and they will know there was nothing last-minute about this present selection.
Key Differentiators:
A box full of mini chocolate bars
With personal greeting card
Perfect for last-minute gift shopping
21) Apple AirPods Pro
If you're looking for the best Christmas gift, look no further than AirPods! The Pro edition offers both active noise cancellation and transparency mode. This way, you can give the music-lover in your life the perfect present – one that lets them escape into their tunes. They also come with three differently sized silicone tips to ensure a comfortable fit, and they're sweat and water resistant. So whether your loved one is headed to the gym or just hanging out poolside, these are sure to be a hit!
Key Differentiators:
Sweat- and water-resistant

Personalised Spatial Audio with dynamic head tracking

Up to 5 hours of listening time with a single charge
22) Kindle Paperwhite
Take thousands of titles with you on the go and read your favorite novels again. The all-new Kindle Paperwhite has 8GB of storage and can be configured to give either warm or cool light while retaining up to 10 weeks of battery life. The facility to share settings and gather information has never been easier. With a flush-front design and 300 ppi glare-free display that reads like real paper, even under bright sunlight.
Key Differentiators:
Adjustable warm light

Up to 10 weeks of battery life
20% faster page turns
Customer's Review:
LOVE this bad boy! Genuinely looks like paper, the size and weight is excellent, USB C charging finally and a screen that feels closer to the size of a typical paperback. Response time is great and better than anticipated after watching some videos of older paperwhite models online. Highly recommended, perfect all-rounder and I love reading on it.

Wade
23) Sonos Beam Gen 2
Sonos has updated its Beam soundbar, which was already one of the best in the business. The new model improves on the excellent sound quality from the previous generation and adds Dolby Atmos for even more immersion.
Key Differentiators:
Hands-free Convenience

Advanced audio processing

Has 5 powerful speakers
24) Mermade Pro Waver
The Mermade Pro Waver is simple to use and very curl-friendly, making it a perfect gift for that friend who never styles their hair. It's also a favorite among celebrities like Khloe Kardashian, Hailey Bieber, and Vanessa Hudgens.
Key Differentiators:
Large triple-barrel wavers

Perfect gift for those who struggle to curl or wave their hair
Super easy to use
Customer's Review:
32mm pink mermaid works amazing, so quick to use on myself and waves last a couple of days. Cant wait to use it on my clients.

Sevil D.
25) PlayStation 5
It's the gaming console that is in high demand and right at the top of every Christmas list. With ultra-fast SSD, haptic feedback, adaptive triggers, and 3D audio, next-generation gaming provides an immersive experience.
Key Differentiators:
Smooth and fluid high frame rate gameplay at up to 120fps for compatible games

With support for 120Hz output on 4K displays
Dynamic resistance levels
Customer's Review:
Absolutely amazed how easy initial setup and transferring data and users from my PS4 Pro to PS5, nice job on the new console Sony. Just need to do a game test and so far I'm very impressed with this new console.

GrandpaCIV33R
26) Homedic handheld physio massage gun
We could all use a massage after the tough year we've had. Help your friends and family relax with the Homedics handheld physio massage gun. The massage gun penetrates deep into muscle tissue utilizing electrical impulses and is best used before or after activity. The pulses from the gun may be utilized on a variety of acupressure trigger points to provide a soothing warmth to fatigued bodies in a configurable manner, with five attachments.
Key Differentiators:
3 intensities
3 interchangeable attachments

Rechargeable battery
Customer's Review:
Good value, well designed & just what I needed. Delivery prompt & secure.

Anonymous
27) Fit Smart Hot Compress Mini Vibration Therapy Massage Device
Give the gift of relaxation with a voucher for a massage, or go above and beyond by buying them their own personal massage device. This device comes with four interchangeable massage heads and four-speed levels, ensuring that anyone can find the perfect settings to relieve tension and muscle fatigue.
Key Differentiators:
Soothe and relieve muscle tension
Hot compress intelligent temperature control
4 level adjustment
28) Nintendo Switch OLED Model Console
The Nintendo Switch's latest model, the OLED, is guaranteed to be on a lot of people's wishlists. Connect it to your TV to enjoy with family and friends, or take the device with you and play all of your favorite games wherever you go.
Key Differentiators:
Built-in wired LAN port
64 GB internal storage

Includes a wide adjustable stand, a dock with a wired LAN port for TV play, 64 GB of internal storage, and enhanced audioscreen
29) Sony WF-1000XM4 in-ear headphones
Even though Sony's product naming convention can be confusing, don't let that dissuade you from checking out their headphones. The Japanese company has been making audio products for decades and knows how to create a great pair of headphones. The latest refresh to the 1000X series features an improved design for comfort, as well as a personalised experience that adjusts to every situation.
Key Differentiators:
With exceptional audio performance

Personalised smart features
IPX4 water resistance rating
30) Dyson V7 Cordfree Stick Vacuum
One of the more affordable Dyson vacuum models that does not sacrifice power is the V7. The cordless vacuum gets into tight spaces with ease and can operate for up to 30 minutes on a single charge. The Dyson MotorbarTM cleaner head technology cleans everything in your house, removing dust, dirt, and hair from every nook and cranny.
Key Differentiators:
Automatically de-tangles
Acoustic control
Dyson digital motor V8 spins at up to 110,000rpm
31) Adidas Originals NMD shoes
In terms of clothing, sneakers can be difficult to buy for others, but white sneakers are an exception since everyone is wearing them and you can never have too many pairs. I adore these Adidas Originals style because they're so flexible. They're unisex and may be worn with everyday clothes as well as while working out at the gym.
Key Differentiators:
Best for physically active people

Made with high-performance recycled material
Made in part with Parley Ocean Plastic
Customer's Review:
My boyfriend is really happy with these shoes! True to size and very comfortable and stylish! Thank you ADIDAS and 2GO! GOOD JOB!

Anonymous
32) Bamboo Cotton Pyjama Set
The perfect pair is a matching set of pajamas. They're the ideal present because you can never have too many pairs of pyjamas. The bamboo and cotton blend is extremely smooth and pleasant, while the navy blue hue looks traditional.
Key Differentiators:
Collared
Soft hand feel
Button up shirt
33) Blaq Casual Belt and Wallet Set
You can't go wrong with a new belt and wallet – it appears that those items are always due for replacement. A belt, whether practical or fashionable, adds a touch of individuality to whatever you're wearing. So stand out in this beautiful wardrobe accent from Blaq by donning this fantastic jacket!
Key Differentiators:
Wallet contains 9 card pockets & ID window in flip panel
Polyurethane/Split leather wallet
Centre flip panel wallet for extra capacity
Customer's Review:
Very happy with the quality of belt and the wallet. It was a gift for my dad and he totally loves it. The belt has a sufficient length and would fit bigger sizes as well.

Mayur83
34) Lazy Dayz Sand-free Beach Towel
What's better than a lovely beach towel? A Sand-Free Beach Towel! These towels look fantastic and won't take the sand with you. It's a win-win situation. They're quick drying and compact, and they come with a handy carry bag. Its really the ideal towel, in our opinion. Did we mention that they are free of sand? They're made of absorbilite microfibre and measure 80 x 160cm.
Key Differentiators:
Can be rolled up to a compact size

Made from absorbilite microfibre
Measures 80 x 160cm
Customer's Review:
A great towel which is perfect for not bringing home all the sand from the beach. It isn't very water absorbent so isn't great for drying yourself but is perfect for a towel to lounge on and is absorbent enough for a hot day.

Stephanie1234
35) Deliveroo Give Card
You can order food from your favorite restaurants and takeaways through Deliveroo, which will be delivered fast to your home. With a gift card from Deliveroo, you may give friends and family the pleasure of excellent cuisine!
Key Differentiators:
Convenient to purchase and use

Limited within Australia
Can be used for any occassion
36) Carry On Trunk
With recent news of international travel restrictions beginning to lift, there's no better time than now to celebrate by purchasing a new carry-on trunk! I can vouch from personal experience that they're an amazing investment; I've had mine since July and it's still going strong. It even held up against multiple plane rides when I took it with me to Greece last year. Not to mention, it's also super easy to manoeuvre through airport terminals.
Key Differentiators:
SilentMove 360° spinner wheels

Multi-stop telescopic handle stops
Best gift for travelers
Customer's Review:
I am a true fan of the trunk. After many years of broken zippers on hard cases, I decided to try the trunk. I packed this suitcase full full full and had no problems with the trunk lock. very secure. Love the hard case and it helps up really well for an overseas travel.

Janine R
37) Sennheiser CX Plus True Wireless earbuds
Sennheiser's new CX Plus True Wireless earbuds have it all with Active Noise Cancellation to block out the world around you, and Transparent Hearing to keep you aware at any time. For optimum comfort and ease of use, the earbuds have an ergonomic design and intuitive controls. And up to 24 hours of continuous playback for crystal-clear sound and deep bass that you can customize. Everything you need for a fantastic music experience throughout the day.
Key Differentiators:
Active Noise Cancellation & Transparent Hearing

Personalized controls
IPX4 splash resistance
38) Sheridan Linen Robe
This Sheridan white linen gown screams luxury, and it comes with personalized initials or name for an even higher touch of class. It's made of 100 percent Belgian flax fabric that has been pre-washed for added softness.
Key Differentiators:
Crafted from 100% Belgian flax linen

Classic style
Relaxed-luxe look
39) The Royal Comfort Snug Hoodie
Give something exquisite to a loved one that they will never want to take off. This comfy and useful blanket and hoodie combination is gentle, cozy, and practical. It's also available in a variety of colors.
Key Differentiators:
Reversible style with large front pocket and built in hood

One size fits most
Available Colours: Black, Grey, Pink, Red, Navy
40) R.M. Williams Comfort Craftsman Boots
These R.W. Williams leather boots will get a lot of wear this winter and beyond, thanks to their timeless appeal. They're made in Australia and include a comfort insole as well as a padded heel lining for maximum convenience. A classic squared chisel toe, single-piece yearling leather construction, and a rubber welt sole with a comfort innersole make this cowboy boot ideal for the cattleman.
Key Differentiators:
Handcrafted in Australia by 80 pairs of hands
Uniquely crafted from one piece of leather for comfort and strength
Goodyear welt construction for comfort, durability and sustainability
Christmas Gift Ideas Sydney
Christmas is a time where people get together to celebrate and exchange gifts. It can be difficult to find the right gift, but we hope that this list has given you some Christmas gift ideas Sydney of what to give your friends and family this year. If you're looking for something unique, we suggest checking out the R.M. Williams Comfort Craftsman Boots or the Sheridan Linen Robe. And for those who love to travel, the Carry On Trunk is perfect! We wish you all a very happy Christmas season.
Since you have made it to the end, it would be great if you could check out the awesome articles that we have written for you! Maybe, it will help you add more fun to your daily lifestyle.