Birthday Invite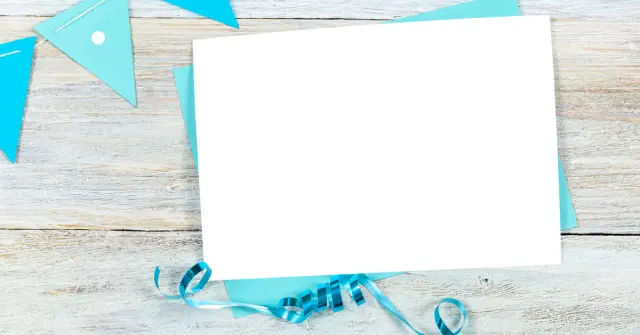 Do you have a birthday party to plan? If so, you're probably wondering how to make your guests excited about the bash, for making sure all the guests are excited can be tricky. Also, It can be tough to get people excited about an event that they may not even be aware of yet. But don't worry – we're here to help!
In this blog post, we will discuss some tips for creating birthday party invites that will get your guests pumped up for the celebration. So read on and start planning today!
1. Use a bright color scheme in your design
Do rainbow sprinkles scream BIRTHDAY more than anything else? Use a cheerful, bold color palette in your invitation design to reflect that easy joy.
Use contrasting hues to create a lively color palette. Look for hues that are in opposition to one another on the color wheel, such as orange and red or blue and teal.
2. Write an eye-catching header
Using a large, attention-grabbing heading is an easy approach to creating a striking card design. Consider utilizing a striking image or a unique pattern—something that will stand out.
But, this doesn't end with images only! Also, you can write witty headers to grab your guests' attention.
3. Have a focal point image
A focus point in design is the area of your work where viewers' eyes naturally gravitate. The focal point of your design is typically the area that is the brightest, most narrowly focused, most contrasted, or where other areas converge.
By selecting one focus image, you may establish a focal point in the design of your birthday invitation card.
4. Pick a theme
Choose a backdrop image that naturally frames your text if you want to minimize your work while yet obtaining a great look. There are several stock images available that were created with this in mind. Choose a picture that captures your party's theme or an activity that will take place there.
Use a font that stands out against the backdrop image. Use a dark typeface for light photos, and vice versa. Additionally, for ease of reading, make sure your title is in a font size of at least 40 points.
5. Think outside the box
A traditional card is usually popular. But if you want to give the impression that your party is out of the usual, come up with some inventive ideas for your card design.
For instance, make your birthday invite resemble a ticket. This will not only make your party seem hip and exclusive, but it will also give your guests something to remember the event by.
6. Don't forget the details of the party
Keep in mind that the primary function of party invitations is to formally request visitors. People are more likely to attend a party when they receive adorable, personalized, themed invitations. Just be careful to clearly and legibly present all of the pertinent information.
7. Send your birthday invites early
Give your guests plenty of advance information about your party plans to do them a favor. In most cases, 4-6 weeks is acceptable for birthday parties. You may want to confirm the date with them in advance or at the very least give them more notice when you send out your invitations if it's a big party, think Sweet 16, 21st birthday, or another significant milestone, and you want to ensure that particular people can attend.
8. Include RSVP
Your understanding of the principles of birthday invitations is almost complete, but there is still one more crucial aspect to each invitation: the RSVP information. Always include an RSVP request and contact details for larger or more formal parties so that you or the party planner may accurately estimate the number of attendees.
For gatherings that call for specific apparel, any additional information—such as a dress code or clues to a party theme—is required. Give the information your party guests require so they can communicate effectively.
9. Create visually pleasing designs
Creating a collage of various textures, images, and graphics might result in a wonderfully beautiful party invitation. The birthday guest of honor should be placed in the foreground and surrounded by accent graphics.
10. Use animations (for digital invitations)
There are other options besides static designs for birthday invitations because the world is very open to using phones right now.
As per the design, by simply clicking a button, you can give your design some flair and movement. You can pick between entrance or looping animations after selecting the piece you want to animate. Simple as that and you can increase the creativity of your birthday invite!
Birthday Invite
So, there you have it—a few tips to help you create the perfect birthday invite! Just remember to keep your tone friendly and enthusiastic, include all the essential information, and give your guests a little hint about what they can expect from the party. With a little planning and creativity, you're sure to throw a bash that your guests will be excited about!
Also, you can hire event organisers to plan the best party ever for you! Discover what's best for your party with FunEmpire and incorporate unique and fun activities too! We
Happy birthday, planning!
Discover more of our interesting and fun blog posts down below: