Best Car Rental Benefits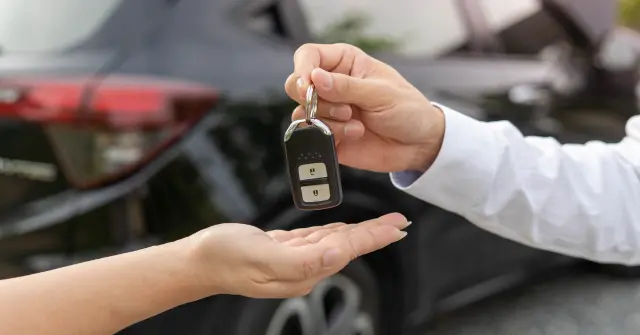 When you rent a car, you have the freedom to explore at your own pace. Car rental agencies offer a variety of car makes and models, so you can find the perfect car for your needs. Also, rental cars are often cheaper than taxis or public transportation and offer more flexibility than buses or trains.
Lastly, renting a car gives you the opportunity to visit out-of-the-way places that may not be accessible by other forms of transportation.
There are many benefits to renting a car. Whether you are traveling for business or pleasure, a car rental can make your trip much more accessible. Here are some of the top reasons to rent a car:
1. Freedom to explore
Owning a car allows you to travel whenever and wherever you like. When visiting a foreign city or nation, this is extremely crucial.
2. Convenience
You can save time and hassle by renting a car, especially if you're taking kids or bulky stuff.
3. Cost-effective
Frequently, renting a car is less expensive than using a cab or the public transportation system. It costs less. Public transportation appears to be significantly less expensive when you prepare ahead.
But in practice, most passengers miss the bus/train or get lost and have to take a cab, which is far more expensive.
4. Save time
Public transportation is slower than automobiles for transportation. Less time spent on travel equals more time for exploration.
5. Don't carry your luggage around
The trunk will take care of that. You'll avoid paying for the cloakroom.
6. For speed and ease
We have a certain amount of time to see a virtually infinite variety of sights and activities when traveling abroad, whether alone or with the family, and frequently end up leaving out things we really want to do.
But if you travel by renting a car, you'll have the time and convenience you need to make the most of your excursions.
Planning, arranging, standing in line, and making stops on route to your various destinations all take a lot of time when using public transportation.
Not to add how unpredictable public transportation can be frequently.
7. Lets you travel at your own leisure
Renting a car gives you the freedom to go wherever you want, whenever you want, and without any difficulty. You'll be able to maximize your trips thanks to the flexibility this gives without having to worry about getting lost.
8. Money saving on hotels
By booking a hotel on the outside and using a rental car to get there, you can save money. The money you save will more than cover the cost of the rental automobile, and you'll also get to enjoy the freedom of movement.
Car Rental Benefits
As a tourist, renting a car can be a great way to see the sights and get around. It can be more convenient than relying on public transportation, and it can also be more cost-effective than taking taxis or Uber everywhere.
In addition, renting a car gives you the freedom to explore at your own pace and make spontaneous side trips. So if you're planning a trip and wondering how to get around, consider renting a car. It just might be the best option for you.
Interested in more articles to read? Check out more of our blog posts down below:
Creative workshops and team-building activities you should try: