Best Class Reunion Ideas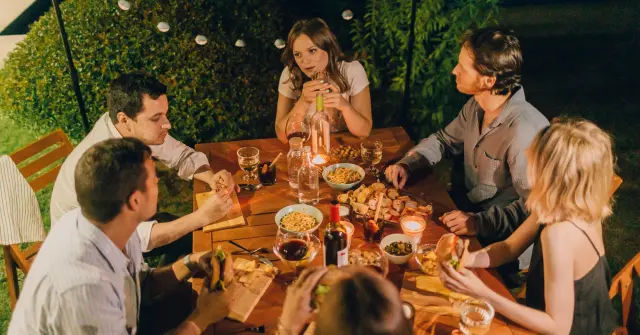 A Class Reunion is a time to reflect on the past and look forward to the future. For many people, it can be a bittersweet experience. It's wonderful to catch up with old friends, but it can also be sad to realize how much time has passed.
Getting excited about your class reunion? It's a great opportunity to catch up with old friends and reminisce about the goo times. Here are some tips to help make the most out of your reunion!
The experience of the reunion has really been impacted by social media. When I attended my 30-year reunion ten years ago, I had a little notion about what was happening in my classmates' life or, in certain cases, how their looks had altered.
However, this time I went in knowing the fundamentals of many of the lives of my students, which allowed me to swiftly get past the usual catch-up conversation (and in some cases, avoid asking awkward questions) and spend some real-time with them.
2. Reach out ahead of time
Hit up old acquaintances on social media well before the reunion to save yourself some embarrassment. You don't need to add every member of your graduating class as a Facebook friend, but a short hello to the old BFFs you're eager to see will help you get a sense of what to anticipate and prepare possible allies for when you arrive.
3. Introduce yourself when greeting a classmate you've not seen in years
Asking someone if they remember you will just make them feel uncomfortable. Even though they instantly recognize your face, they could have a brief memory lapse when trying to recall your name. The majority of us experience that at some point, so just introduce yourself by name. You may be sure that your previous classmates will value it.
4. Look at everyone with new eyes and a forgiving heart
Try to let go of the past if you run into someone who wounded or insulted you in high school. They probably don't recall the event, and if they do, they are probably regretful of their actions by this point. You'll be pleasantly pleased with how kind and considerate almost all of your classmates have turned out to be if you give everyone you meet at the reunion a pass on the past.
5. Actually dress like you
Okay, so a reunion can seem like the perfect justification to run out and spend a lot of money on a new dress, but resist the urge. Anything you wear will be novel to these people because they haven't seen you in a long time.
The most important thing is to feel secure and at ease, therefore choose the MVP of your closet that you are sure will make you look good. You'll not only avoid the awkward situation of realizing that your new dress is shorter than it appeared in the changing room, but you'll also be able to showcase your true self, which is the whole idea of the reunion.
6. Don't compare your insides to anyone else's outsides
The social constraints of high school, such as the grudges, rivalries, and unrequited loves, diminish with each passing year, yet many of us are still inclined to contrast our lives with those of others.
At your reunion, there might be some people who seem unusually successful and content, but we can't always be certain of their past or present struggles.
7. Spend time with people you didn't know very well back in the day
Reunions may be very beneficial in this particular way, particularly for those of us who attended major universities. For instance, there was no way you could have gotten along with everyone in my graduating class since there were more than 450 individuals in attendance.
8. Don't talk politics—focus instead on the memories
This is sound advice for any reunion, but it was particularly wise given that it occurred during a contentious election season. Who needs conflict when longtime friends have gathered to honor their connections?
9. Hit the high seas
If your hometown is even remotely close to a body of water, you might want to think about hiring a party boat or riverboat for the evening. The chance to try something new with your old group of friends will result in a delightful change of scenery, which will also provide lots of icebreakers.
10. Have a Brew
Chilled craft beer is the best icebreaker. These days, craft beer and breweries are well-liked, and many of them provide large indoor or outdoor spaces to accommodate a group. Even better, ask the brewmaster to make a unique beer to celebrate the occasion and distribute personalized koozies as favors.
Best Class Reunion Ideas
As you can see, there are plenty of ways to make the most out of your upcoming class reunion. Whether you're looking to reconnect with old friends or simply want to enjoy a night of nostalgia, following these tips will help you make the most of your experience.
So get ready to relive some old memories and create some new ones – your class reunion is sure to be a night to remember!
Interested in more articles to read? Check out more of our blog posts down below: