Best Flight Essentials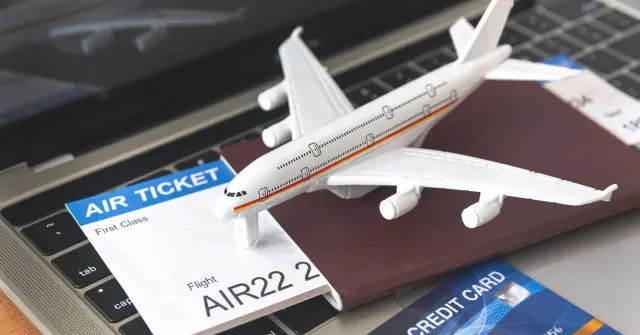 Flying can be a lot of fun, but it's also important to make sure that you're prepared for it. There are a number of essentials that you need to bring with you on every flight, no matter where you're going or what you're doing.
Traveling is a wonderful experience, but it can also be stressful if you're not prepared. One of the most important aspects of a successful trip is packing light. This can be difficult if you're not sure what to bring with you.
That's why we've put together a list of the best essentials that every traveler should pack in their carry-on bag!
1. Convertible Travel Pillow
There are standard travel pillows and 3-in-1 adjustable travel pillows. Due to their versatility, these are game-changers for us as travelers. When staying somewhere with a subpar cushion, the standard U-shape is excellent for flights but can be changed into rectangles, which is amazing.
If you require a bit of additional support, they can also be turned into a cylindrical cushion. These are top-notch necessities for lengthy flights, and we cannot survive without them.
2. Earplugs
Snoring. kids sobbing raucous neighbors. Put some reliable earplugs in and drown it all out. You're going to get the finest sleep at 40,000 feet you've ever gotten when you add in your neck pillow and sleeping mask. Not to add that these guard against the dreaded obstruction and discomfort associated with flying.
3. Noise-Cancelling Headphones
Don't accept the complimentary headphones that are provided on planes. Bring a good pair of noise-canceling headphones and transform your flight into a personal movie theater.
Pre-download your favorite Netflix shows to binge-watch on your phone or iPad before a lengthy flight to save money on the expensive onboard WiFi fees.
4. Hand Sanitiser
We can't be the only ones who consider how many individuals have come before us and touched every solid surface. Always keep a bottle of hand sanitizer on hand, and for extra security, place a few extra bottles in your checked luggage.
5. Toothbrush Kit
Nothing feels better than brushing your teeth after a long journey. After drinking, eating, and sleeping on a chair for ten hours, it's like pressing an instant restart button that makes you feel less crap.
6. Document Folder
Because of the state of the world today, we must now clear an entire forest in order to print all the necessary travel documents. Proof of vaccinations, negative test results, health certifications, required health insurance… the list is endless. Just a little bit of stress can be lessened by keeping things organized using a document folder.
7. Pair of Socks
If you're anything like us, taking off your shoes is one of the first things you do when you board a plane. After all, I want to be comfortable if I'm going to be sitting there for hours.
We don't want to put our shoes on the seat, especially if the seats next to us are empty and we want to lay down to sleep.
8. Laptop & Camera
Not necessarily because we will use them, but more so because we don't want to take the chance of them getting damaged or lost in the hold, we always bring my laptop and camera in my carry-on.
Additionally, if the trip is coming to a close, you can pass the time by reviewing the images on your camera or working on your laptop.
9. Lip Balm & Moisturiser
In addition to being full of viruses, airplanes are also quite dry. When you board a hot nation, all that air conditioning may feel good, but it will quickly dehydrate you.
Pack some moisturizer and lip balm to keep your face and lips nourished, especially if the journey is long.
10. Chewing gum
While flying, chewing gum has two benefits: it freshens your breath if you don't feel like getting up to clean your teeth after dozing off, and it helps to equalize pressure so that you don't experience uncomfortable ear pain.
Flight Essentials
So, there you have it—ten essential items to pack for your next flight, regardless of where you're going or how long you'll be away.
Of course, this is just a starting point—you may have other items that you always bring with you when you travel. But if you're looking to lighten your load, these ten items are a great place to start. Safe travels!
Interested in more articles to read? Check out more of our blog posts down below:
Creative workshops and team-building activities you should try: