You've probably heard the phrase, "A rose by any other name would smell as sweet." And sure, the name may not carry a whole lot of weight, but the story behind your favorite flowers and flower arrangement can have a significant impact on the gift that keeps growing.
Many of us purchase flowers based on what our significant others like best, without taking other factors into account. But did you know, flowers are actually one of those gifts that come rife with symbolism?
Turns out, a rose is not just simply a rose; it carries a powerful message to its recipient that can turn a regular old bunch of blooms into a beautiful expression of your relationship.
While many flowers are linked to love and passion, you may be shocked to learn that some of the more popular ones actually symbolize negativity, loss, or anger.
Before you give your significant other a bouquet with accidental funeral connotations, learn the meanings of each bloom first!
1. Rose

Image retrieved from https://unsplash.com/s/photos/red-rose
By far the most popular, roses are often used in valentine or wedding bouquets, buttonholes, corsages, and table centres. This is hardly a surprise because roses signify love, joy, and beauty.
However, different coloured roses each has their own meaning:
Red Rose – Love and desire
White Rose – Purity and innocence
Pink Rose – Gratitude
Yellow Rose – Jealousy and infidelity
Orange Rose – Enthusiasm
Lavender Rose – Love at first sight
Deep, Dark Crimson Rose – Mourning
2. Sunflower

Image retrieved from https://jungleworld.co.uk/spotlight-sunflower/
Commonly associated to happiness, sunflowers are a symbol of loyalty, adoration, and longevity. But did you know, much of its meaning stems from its namesake; the sun itself?
These flowers are unique in that they have the ability to provide energy in the form of nourishment and vibrancy; attributes which mirror the sun and the energy it gives off by light and heat. Because of this, sunflowers are the perfect gift to bring brighten up someone's day; or maybe even yours!
3. Edelweiss

Image retrieved from https://www.outdooractive.com/en/story/allgaeu/hunting-edelweiss-thieves/15003852/
Synonymous with the alpine terrain, the edelweiss is a flower that empitomizes notoriety in its complete essence. This flower signifies deep devotion whereby men harvest the flower on daring steeps and fatal climbs to prove and show occasions of devotion.
It's prized where it naturally grows and those of the Alps find it a flower of purity that instills a great sense of patriotism with its meanings, because it's only obtainable by a few when it lies waiting in its natural habitat. Therefore, the edelweiss captivates the symbolic qualities of adventure and great sacrifice.
4. Carnation

Image retrieved from https://gardenerdy.com/carnation-flower-meaning
These ruffly flowers may be the stuff of high school secret admirers, but they work for a lover on a budget.
Thought to be one of the oldest cultivated flowers in the world, today's cultivated varieties run the gamut from pure white, to shades of pink, red, yellow, purple, and green; with many striped or variegated versions too.
When picking up one of these blooms, choose white; it means "sweet and lovely", or pink; "I will never forget you".
Stay away from other colours; the two-tones versions although pretty, mean "I cannot be with you", and the yellow ones signify "disdain."
Not exactly a crush-worthy sentiment.
5. Lavender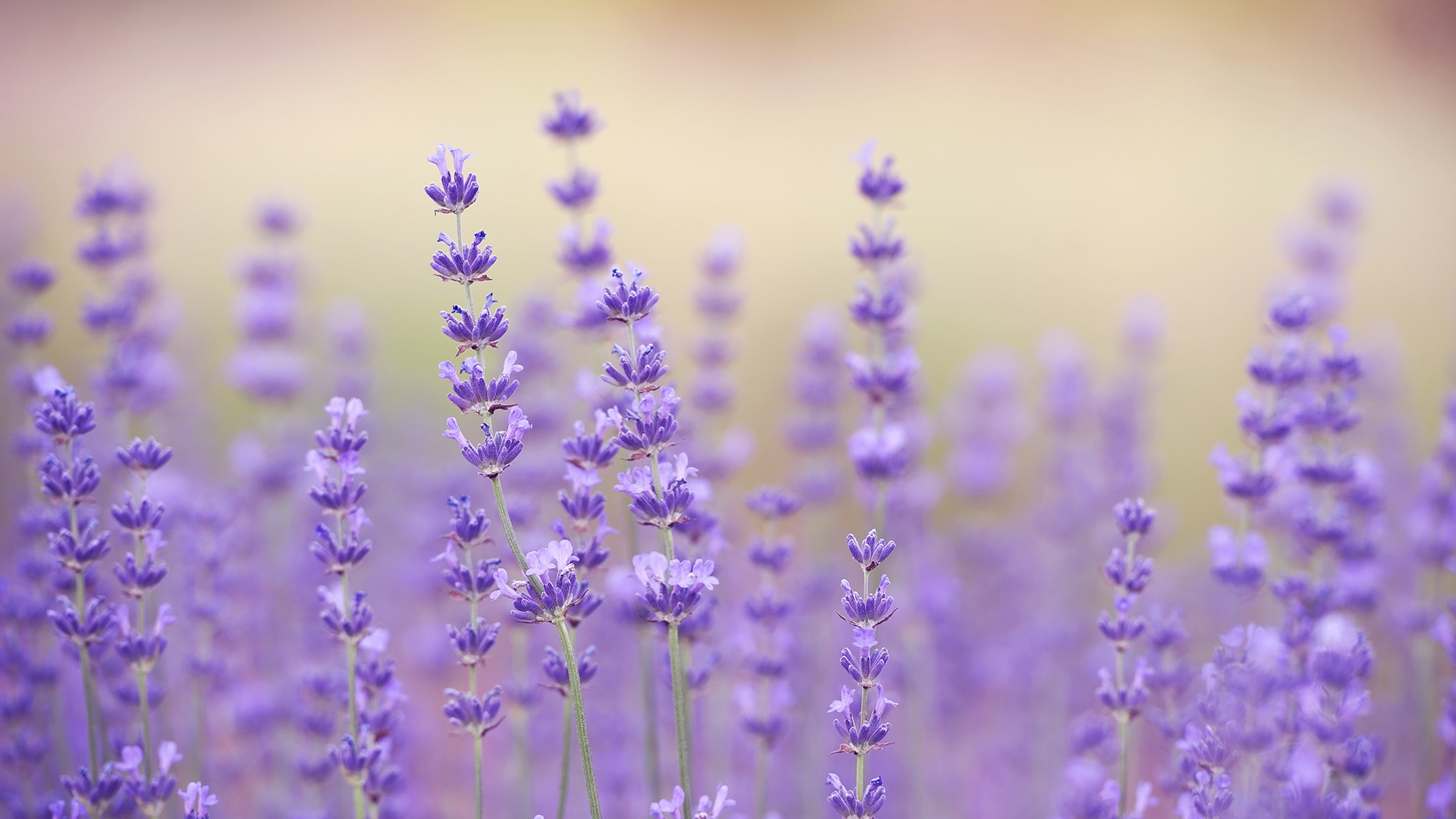 Image retrieved from https://animals.sandiegozoo.org/plants/lavender
From their incredible scent to their beautiful purple hue, a bouquet of lavender is a message of serenity and wisdom.
Apart from this, lavenders also have calming aromatherapy properties. Hence, a bouquet of lavenders may make an excellent gift for a student or anyone in your life who needs some relaxation.
6. Hibiscus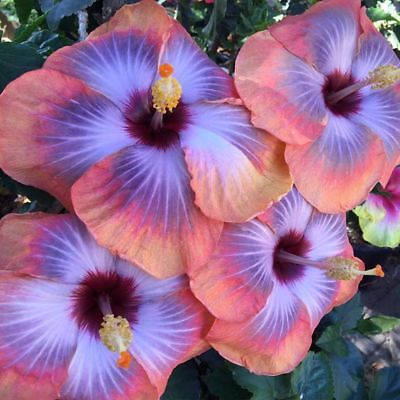 Image retrieved from https://www.ebay.com/itm/20-Rare-Pink-Blue-Hibiscus-Seeds-Garden-Tropical-Perennial-Flower-Exotic-Hardy-/183060873113
Not only do they taste delicious in teas and desserts, but hibiscus also symbolize delicate beauty. No movie or painting in a tropical setting is complete without showing a girl with a hibiscus in her hair. Thus, this flower is often given and worn by females.
However, here we can understand a very important message; that every beauty is transient and no beauty lasts long. But there is an inexhaustible beauty, and that beauty is in the interior.
If a person has a honest emtions, pure taste, honest, and if her love is honest, then that person realized a mission to the earth and her beauty will remain eternal.
In addition to the inner beauty, it is important to know that every person is beautiful in his/her own way, and that every person is unique and has a unique beauty.
If you decide to give this flower a person then you will also be giving this person the knowledge that she/he is special for you and has a special place in your heart.
7. Chrysanthemum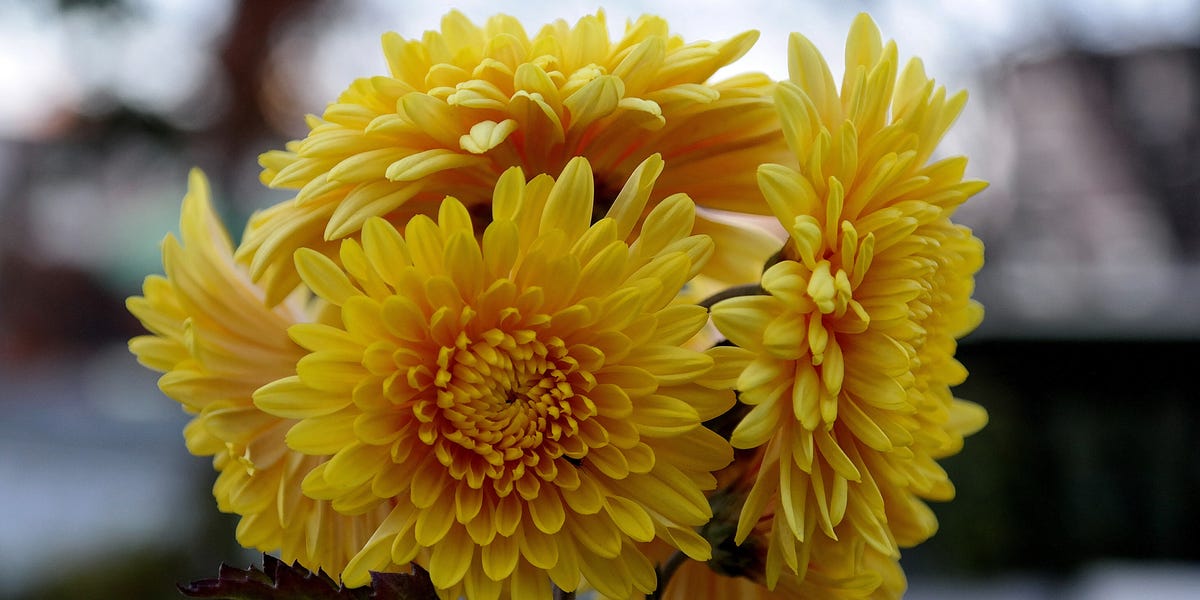 Image retrieved from https://www.countryliving.com/gardening/a19663900/chrysanthemum-flower/
Being able to easily combine with other flowers, the chrysanthemum has a simple message; honesty. This is because they have no scent; thus, they're perfect for bridal bouquets.
The name literally means golden flower, but the chrysanthemum signifies abundance, wealth, and truth; which are welcome in any marriage.
Apart from this, chrysanthemums also look lovely as part of a fall bouquet; and because they can withstand cool temperatures, chrysanthemums often appear in autumn landscaping too.
8. Magnolia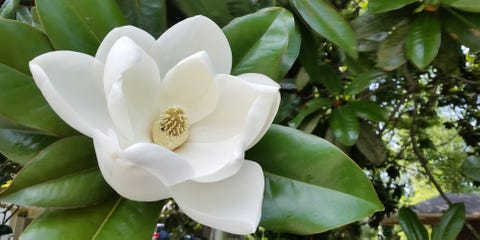 Image retrieved from https://www.countryliving.com/life/entertainment/a19643874/chip-and-joanna-magnolia-name-meaning/
Usually given to females, the magnolia is a flower that sybmolizes dignity and beauty, with an incredible, unusual fragrant and you might get attracted to it in the very beginning.
As already mentioned, the Magnolia flower's beauty is undeniable. However, there are no right words that could emphasize enough the uniqueness of this flower.
If you are looking for a way to show someone just how gorgeoys and beautiful they are, then you can't go wrong if you pick the Magnolia flower. This is because the Magnolia flower makes life more bautiful and sends clear, honest messages.
Make a clear statement today and express how divine a receiver of this flower is by giving them the Magnolia flower!
9. Orchids

Image retrieved from https://www.thespruce.com/basic-indoor-orchid-care-1902822
Even thouh there are thousands of beautifully shaped flowers in various shapes and fascinating colours, no one can deny that the Orchid has something truly special that others can't stay immune to.
Symbolizing fertility, this unusual flower is usually presented to brides or young women who are about to become mothers. Gifting this flower to your mother would also have a strong significant meaning for both of you.
10. Amaryllis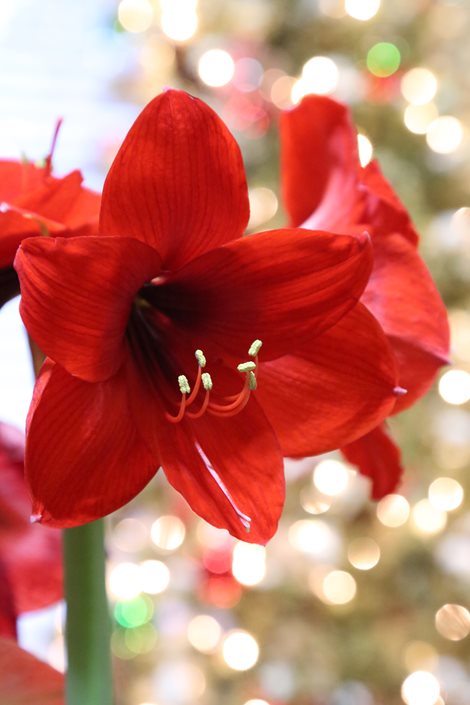 Image retrieved from https://www.gardendesign.com/bulbs/amaryllis.html
Being beautiful with a special scent, the amaryllis has a distinctive look that symbolizes love, peace, joy, and romance. It brings great positivity to every place where it is.
The amaryllis can be found in many types of colours and there will be no mistake choosing any of it. Every color that it adorns brings certain postivity and characteristics. Hence, this flower is very much appreciated in society and is considered to have a positive impact on people.
With that being said, if you're thinking of giving your significant other a gift for Christmas , then why not give her a bouquet of flowers since flowers convey deep, sincere feelings?
Sign up for our Flower Arrangement Workshop now! Though we may be able to cater to your location of choice, the sessions are mostly taken place in floral shops where professional florists will oversee you and your team.
Being in a vibrant setting surrounded by the aroma of fresh flowers, it's an outlet for creativity and a place where you and your team could de-stress and spend time together.
There are many more advantages of attending our Flower Arrangements workshop which you can find out from our post: Modern Flower Arrangement and its Benefits.
Visit https://www.thefunempire.com/flower-arrangements/ for more information.