Mass Gatherings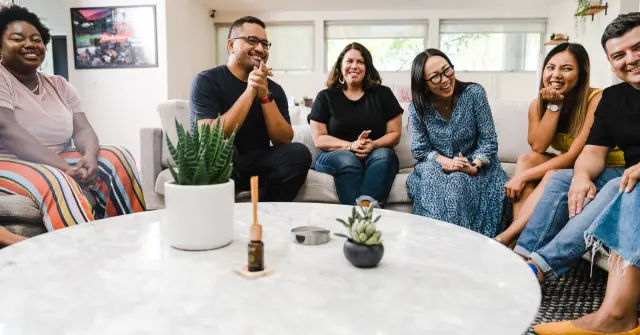 If your organization is looking for a way to increase brand awareness, connect with potential customers, and strengthen relationships with current customers, then hosting mass gatherings may be the answer.
Mass gatherings are events that bring together large numbers of people for a common purpose. They can be a great way to reach new audiences and create connections with potential and current customers. In this blog post, we will discuss ten ways your organization can benefit from holding mass gatherings!
1. Strengthen your community
Attendees may build relationships with one another, as well as strengthen the community, by attending your events. There's strength in seeing other people who believe in the same thing, read the same blog, or support a local team while attending an event. In addition to developing a connection with your company, meeting individuals that share similar values and beliefs encourages more engagement.
2. Brand loyalty
More than a logo, item, or website makes up a brand. It pertains to how people view your business, what they believe about you, how they feel about you, and why they back you. An event is one of the most effective ways to build a solid, enduring emotional bond, as we have discussed. Your attendees will be the first to sign up again the following year and the year after if you impress them.
3. Fundraise
Businesses can participate in and plan an event to collect money for a charity. Non-profit organizations are skilled in organizing fantastic fundraising occasions. Giving back to the community is a fantastic way to spread awareness of a worthwhile cause and boost brand recognition for your business.
4. Showcase your venue
Do you have a venue that is excellent for events? Planning your own event to highlight the venue's appeal, usefulness, and general coolness, invites people in and stimulates their imaginations. Could their upcoming business meeting be held in this convention center? Could they envision their parents swaying at a celebration for their 50th wedding anniversary held here? Pictures of your location simply cannot do it justice.
Invite visitors in!
While we're at it, why not check out Hyperspace now! If you're looking for other venues too.
5. Networking
Most people attend events primarily for the purpose of networking. Both you and your team will benefit from this, as well as your attendees.
Stakeholders from throughout the organization can collaborate on planning and execution in the months before the event. Then, once the doors are opened, events can turn into breakout sessions for lunch and cocktail hour, which will in return be a wonderful shared experience.
Events always help teams become more unified.
6. Return on investment
Return on investment is the strongest argument in favor of event marketing. Event marketing is a very powerful channel, regardless of your KPIs, leads, sales, brand awareness, or even thought leadership. Additionally, you can track activity and sales data at a granular level with event apps.
If you're unsure whether the math will add up, think about including sponsorships. If the sponsor is a good fit for the audience, it's a win-win situation for everyone. Inviting sponsors can go a long way toward covering the costs of the event or an event app.
7. Boost your content marketing
Events and conferences are powerful content marketing tools, and they will help your blog, video, and social media. You can create material for events by filming speakers and presentations, as well as by live-tweeting and Instagramming the event.
Don't undervalue your attendees' social skills either. They'll probably post pictures and updates from the event to their social media accounts, but you can always increase that with a user-generated content competition. Your content marketing calendar will be packed with excellent, unique material in any case.
8. Create an emotional connection
Events, when done properly, have the power to forge enduring emotional bonds in a manner that other marketing methods just cannot.
For starters, events are enjoyable.
Flying into a new city, getting to know the people there, learning about the culture, and engaging in a thrilling game are all enjoyable in ways that a webinar or a white paper simply cannot.
9. Have your customers become your sales reps
Imagine hearing from your best clients about how terrific you are in person. This might occur at your event.
Giving your current customers and potential consumers the chance to interact can help you create the ideal situation where your customers are praising you to potential customers.
Imagine the following exchange if you're unsure of how it could operate: One person asks, "How did you hear about the event? The other replies: "Does she conduct business with you? After that, the other person replies, "How do you locate them?"
There it is! They are pitching you to a prospective client.
10. Generate leads
Hosting an event can draw attendees from beyond your consumer base, which then gives you the chance to generate leads for sales.
To take full advantage of this opportunity, you must have a strategy for nurturing these leads.
Mass Gatherings
Mass gatherings are a great way to reach new audiences and create connections with potential and current customers.
In this blog post, we have discussed ten ways your organization can benefit from holding mass gatherings! Hosting mass gatherings may be the answer if you're searching for a method to raise brand recognition, engage with prospective consumers, and strengthen current customer interactions!
Discover fun articles down below!