Social Distancing Tour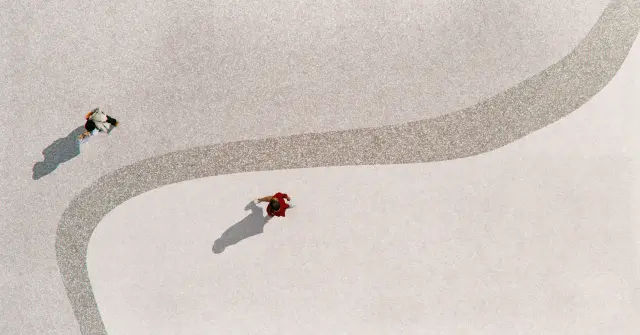 Are you feeling cooped up and restless? Are you looking for ways to entertain yourself while social distancing? If so, then this blog post is for you!
In today's article, we will discuss how to tour the world from the comfort of your own bubble. We will provide a list of online resources that will allow you to explore different parts of the world without ever having to worry about others.
So what are you waiting for? Get started on your travels today!
1. Go Solo
There are many advantages to working or conducting research overseas alone, despite the fact that the thought of moving, living, and working somewhere new alone can be intimidating. Along with developing in other aspects of your life, you will become more independent and self-assured. What better way to maintain social distance when traveling than by engaging in solo activities, particularly those that take place outside?
It's best to complete your study before your trip to make sure you are ready and will be safe abroad. There are initiatives that will still be in place in 2022 and afterward that let you take use of your time spent working overseas while socially isolating yourself in nature. You can go outside and work alone with outdoor programs or keep a considerable distance from other people.
2. Go on a Photography Tour
Photography is one of the best ways to discover, explore, and retain information about a location! Even in a safe and solitary setting, one can take images. With photography, you can learn about photography techniques as well as the history and culture of the location you have visited. You can also see locations in new ways.
3. Go on Virtual Activities
If you're looking for ways to explore the world while still social distancing, there are plenty of options available online.
Virtual Food Quest is a great way to eat your way around the globe without leaving your home. For instance, Icons of Singapore offers an interactive food tour that takes you to some of the city's best-known tourist sites and iconic attractions. You can also visit world-famous landmarks without leaving your living room by taking a virtual tour.
Virtual reality tours are also becoming more popular, allowing you to experience far-flung destinations in an immersive way. So, there's no need to let social distancing stop you from seeing the world. With a little creativity, you can find plenty of ways to explore new places from the comfort of your own home.
4. Go Hiking
Utilizing the outdoors is unquestionably a recurring subject while considering socially isolating travel. The best program for an adventurous traveler is one that allows you to walk, climb, and explore the outdoors if you consider yourself an outdoor adventurer.
Climbing and trekking are fantastic ways to distance oneself from people while having fun, learning, and pushing yourself.
What is there not to appreciate about these kinds of socially isolated international trips, whether you are trekking mountains, hills, glaciers, or perhaps even rock climbing?
5. Go Skiing
Do you enjoy the winter? You can't get enough snow, can you? Why not think about using skiing as a way to relax while traveling?
Taking a skiing course is a great way to enjoy the outdoors if you desire a socially isolated holiday abroad and adore an adrenaline rush. There are several programs and locations where you can ski whether you're going domestically or overseas.
6. Go Scubadiving
By scuba diving, you can embrace your inner mermaid and explore the ocean floor. It's a terrific technique to socially remove yourself when traveling to swim with the fishes.
You can temporarily escape the tumultuous world above by scuba diving. Instead, you may locate a quiet, private spot in the water, dive in, and the only things you'll be sharing the space with are other sea creatures.
There are many ways to obtain your scuba diving certifications if you are a beginner. When you finish your course, you can tell everyone how great you are to your loved ones.
Social Distancing Tour
And there you have it! Our top five safe and socially-distanced ways to tour the world. Of course, there are many other ways to travel safely and responsibly. The important thing is to do your research and make sure you are comfortable with the precautions that are being taken.
With a little planning, you can have the trip of a lifetime without compromising your health or the health of those around you. We hope you found the right option for your vacation trip. Safe travels!
For more interesting articles about travels, gatherings, and celebrations, check them out down below: