Social Gatherings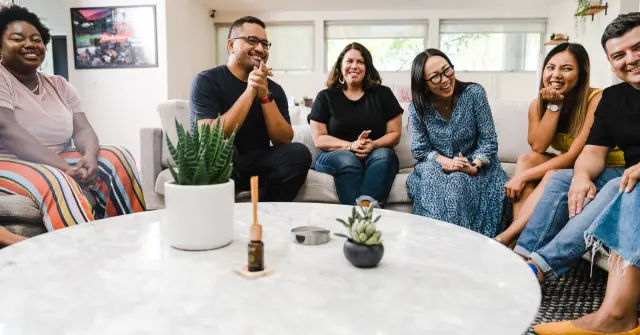 Looking for social gatherings ideas for work? You've come to the right place!
In this blog post, we will discuss a variety of different social gathering ideas that you can use at your office. We will cover everything from holiday parties to team-building exercises. So whether you are looking for something fun to do at your next company picnic or want some new ideas for your next team meeting, read on!
1. Hybrid Amazing Race
If you're looking for a unique and exciting way to socialize with your coworkers, the FunEmpire Hybrid Amazing Race might be just what you're looking for. This unique event combines offline physical challenges with online interactive clues and puzzles. The result is an unforgettable experience that will leave you and your coworkers bonded for life.
Plus, it's a great way to promote team building and healthy competition. So if you're looking for a new and innovative way to socialize, a hybrid Amazing Race is definitely worth considering.
2. Ninja Tag
There's nothing like a little healthy competition to bring people together. And what better way to duel your colleagues and friends than with a game of ninja tag? Not only is it a great way to get some exercise, but it's also a great way to get to know your colleagues and friends better.
What better way to understand their strengths and weaknesses? And who knows, you might just find yourself a new friend or two in the process. So next time you're looking for a fun and social gathering idea for work, why not give the FunEmpire Ninja Tag a try?
3. Charity Office Party
Social causes are dear to Millennials and Generation Z. In fact, social causes are growing in popularity across all generations, so it makes sense that office parties would incorporate them into the fun.
Why this is a good office party game: A Charity Office Party is entertaining and effective in fostering a positive workplace culture. Your employees will be proud to be a part of the top businesses because they improve the world.
4. Office Talent Show
An office talent show is the perfect opportunity to get to know your employees better. This offers everyone an opportunity to shine when the lights are brightest at work and show off their hidden talents.
5. Yoga Event
Consider attending a full yoga event if you want greater movement. Either hire a yogi to lead a private yoga event in a special setting, such a park or the beach. There are many possibilities for a reviving experience that everyone will appreciate. Alternatively, you may astonish your staff by having animals walk freely as they practice, such as in goat or cat yoga.
6. Outdoor Cinema
Make your own outdoor movie theater with a large screen and projector, lights strung from trees, a space heater, a popcorn maker, and a variety of snacks. Alternately, go all out and rent a movie theater where you can watch whatever you want all night long.
7. Cultural Festival
How about taking your team to a cultural event to really broaden their horizons? Visit a Greek festival with friends and savor some delectable Greek cuisine, or embrace your inner Italian at an Italian street fair. They won't go hungry during a cultural festival, that much is certain.
8. Wine Tasting or a Brewery Tour
You don't have to be a wine drinker to appreciate spending the day at a stunning winery and the instructive tour. Additionally, the majority of wineries trips offer modest snacks and other drinks.
Depending on your industry, a brewery tour can also be interesting. Wine and beer tours are typically laid-back and enjoyable. definitely has something for everyone.
9. Join A Local Run
Investigate the local races. Locate a race with bands or a neon run at each checkpoint. These events frequently lend themselves to follow-up activities like pre-race training groups and post-race parties.
10. Spa Day
Spa getaways are a great way to unwind. When people are at ease, they frequently begin to open up and become more contemplative. For large parties, spas frequently provide corporate packages and unique extras like lunch or group treatments.
11. Attend Live Music
You can go to a local concert for free throughout the summer in many communities' live music series.
12. Daily Icebreakers
Establishing a brief icebreaker at the beginning of each meeting will help you foster teamwork. These quick and easy exercises are only a few minutes long, but they are well worth the time.
Meetings are more effective when they foster camaraderie and encourage dialogue and idea sharing.
Social Gatherings
Social gatherings are a great way to build relationships with your coworkers. They can also be a lot of fun! In this blog post, we have provided a variety of social gathering ideas that you can use at your office.
Whether you are looking for something fun to do on your next company day out or want some new ideas for your next meeting, be sure that you have taken down notes!