Vacation Package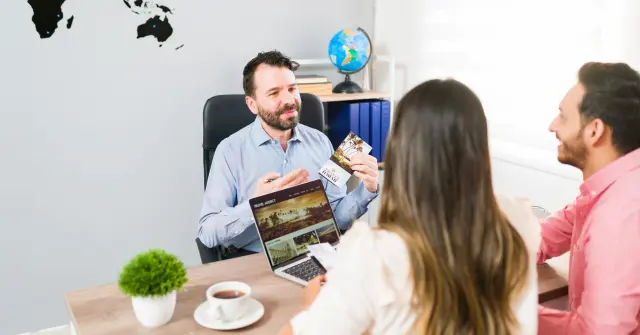 Are you looking to take a vacation but don't want to break the bank? If so, you're in luck! There are many secrets to snagging the best vacation deals. In this blog post, we will discuss seven of them. By following these tips, you can save money on your next vacation and have a blast at the same time!
1. Fly When No One Else Wants to
The law of supply and demand states that airfares rise and fall in relation to air traffic. To get a cheaper domestic ticket, try to fly on a Tuesday, Wednesday, or Saturday in the afternoon.
As with Thanksgiving, the eves and days of Christmas, and New Year's, early mornings and late nights are also less crowded and more reasonably priced periods to fly. Enter your home airport and destination into Google Flights or Kayak Explore to check when it is cheapest to fly if you want to choose the best month to take your trip.
Avoiding peak travel days will frequently result in slightly less packed flights and shorter lineups at airport security in addition to financial savings.
2. Sign Up for E-mail Alerts
To gain early access to discount codes and flash discounts, sign up for free email notifications from airlines or other travel websites like Google Flights, Scott's Cheap Flights, or Airfarewatchdog. Additionally, getting alerted frequently about ticket pricing can aid in the development of a frame of reference for spotting good discounts.
3. Buy Vacation Package for Last Minute Trips
Consider purchasing a vacation package if you are making a last-minute flight reservation. Online travel agents book cheaper flights in advance and bundle them with low-cost hotel stays. These packages might be less expensive than buying the flight separately at the last minute when airfares elsewhere might surge.
4. Avoid Extra Baggage Fees
Check your airline's regulations and costs for both carry-on and checked baggage. To avoid paying for checked bags, you might choose to get a credit card with a specific airline if you frequently fly with them.
You can check to see if your airline announces "complimentary checked bags" at the gate if you want to gamble. This occasionally occurs when there is a high demand for overhead bin space on a trip. Fair warning, though: Your bag must still be regarded as carry-on size.
5. Stay in Hotels Off Season
If you choose a site that is intended for huge peak-season crowds, traveling off-season is a particularly wise move. Hotels will reduce rates or include extras like spa credits when they are trying to fill rooms.
Consider convention hotels or business hotels after the suits have left for the weekend, late spring (after spring break), or fall beach resorts.
6. Call for Reservation
Sometimes calling instead of reserving online results in more discounts. In the case of hotels, speak with the front desk staff to see if they can beat the price seen online. Mention everything that would entitle you to a discount, such as your age, membership in AAA, or employment with the government. Ask to speak with the duty manager if the agent won't budge.
7. Check Reviews and Book with Recognized Organizations
To help guarantee there are no surprises, use reviews on websites like TripAdvisor. Visit Tripadvisor.com, choose Travel Forums from the drop-down menu, and then type in "vacation packages," "tours," or the precise name of your tour or provider to conduct a search.
It's a good idea to conduct this review both before and after you've made your bundle selection. You might uncover that one piece of advise that cuts down on the amount of time you spend researching by looking through reviews first.
Vacation Package
Thanks for reading! We hope these tips help you to snag the best vacation package the next time you travel. Remember, it pays to be flexible with your travel dates, to do your research, and to book early. And don't forget to ask about discounts!
By following these simple tips, you can save yourself a lot of money – and stress – when planning your next getaway.
Interested in more articles to read? Check out more of our blog posts down below:
Creative workshops and team-building activities you should try: