Best Virtual Office Party Ideas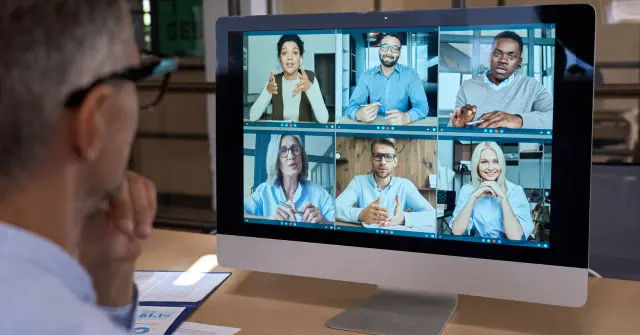 Are you looking for ways to boost productivity in your virtual office? If so, then a virtual office party may be just what you need! A virtual office party is a great way to celebrate success, motivate your team, and increase productivity.
In this blog post, we will discuss the top 5 virtual office party ideas that are sure to help you get the most out of your team!
1. Virtual Escape Room
Singapore's first and only virtual escape room experience is proudly offered by FunEmpire! They've taken the well-liked physical escape room experience and created their very own, original online escape room so that players can be fully immersed in an engaging virtual setting with difficult puzzles.
Each of the ten virtual escape room themes is carried out using video conferencing software (e.g. Zoom, Google Meets). Geography and distance are no longer issues!
2. Virtual Amazing Race
Take part in this brand-new immersive experience with interactive clues, drag-and-drop hints, slider puzzles, and more! Innovative dynamics and clues are artfully incorporated throughout the meticulously crafted Virtual Amazing Race experience. As you go through each task, be prepared for numerous unpleasant surprises!
3. Virtual Food Quest
An incredible culinary journey exhibiting the island's many wonderful features! Learn about diverse cultures while experimenting with different foods! Discover different cuisines by playing a selection of interactive minigames and adventures that are specially designed for each distinct cuisine.
Become the best master foodie in the world by competing in enjoyable online challenges that promote teamwork, creativity, and communication while putting you in a time crunch.
4. Virtual Time Travel
Take part in an original and thrilling plot that takes you through many ages and time zones. The world's first and only virtual time travel experience is presented by FunEmpire with pride. Take part in a captivating plot that takes you across many eras and time zones. Work together to solve difficult riddles in a cutting-edge, immersive virtual world.
5. Virtual Travel Experience
By clicking a button, you may instantly take a 360-degree virtual tour of your favorite locations and discover real-world hints! Their meticulously planned Virtual Travel Experience is intricately intertwined with cutting-edge mechanics and hints. As you move through each stage, be prepared for numerous unpleasant surprises.
The entirely online Icons of Singapore experience is ideal for virtual team development, virtual relationships with loved ones, and special occasions.
Virtual Office Party
Now that you know the top 5 virtual office party ideas to boost productivity, it's time to get planning! No matter what type of event you choose, the important thing is to make it fun and engaging for your team.
With a little creativity, you can throw a virtual party that everyone will enjoy – and that just might help to increase productivity in the process. So what are you waiting for? Get planning and let the good times roll!
Interested in more articles to read about activities for the office? Check out more of our blog posts down below: