Beach Vacation Essentials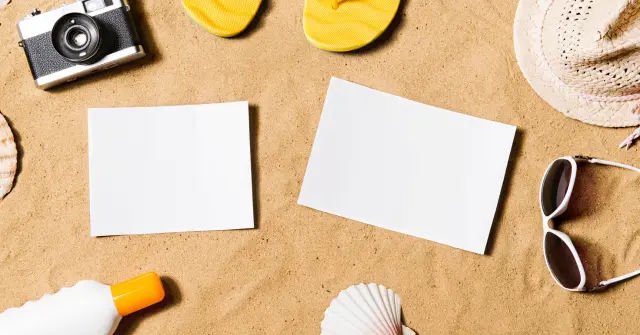 Are you ready for some fun in the sun? Whether you're headed to the beach or the pool, it's important to pack the right items. You don't want to end up stuck without sunscreen or snacks!
In this blog post, we will discuss all of the essentials that you need to pack for your beach vacation. We'll cover everything from sunscreen to snacks to clothes! So read on and get packing!
1. Beach Bag
The secret to enjoying yourself at the beach is to have a good beach bag that is filled with all of the necessities. Choose the proper beach bag first. It should be robust, permitted to become dirty, and, if at all feasible, water-resistant.
2. Swimwear
Whether you spend the day on land or in the water, beach swimwear is essential. Do you prefer wearing a one-piece or a bikini? We can suggest a few good ones because we really adore bikinis. We advise choosing reputable brands if you enjoy engaging in beach activities like surfing because they provide you with the best safety and covering, ensuring that nothing slips!
3. Water Bottle
Keeping hydrated is crucial when spending the full day in the sun. An insulated water bottle is my choice for the beach because the water stays cold all day. A collapsible water bottle can be a better option if you're traveling light.
4. Sunglasses
Defend your eyes from damaging rays! I used to always buy the cheapest pair of sunglasses I could find, but as the years passed, I came to understand the value of making a decent pair of sunglasses an investment.
5. Sunscreen
While you're shielding yourself, don't forget to apply sunscreen to prevent sunburn and maintain healthy, youthful-looking skin.
6. Lip Balm
Good lip balm is another else that individuals frequently neglect to bring with them to the beach. You must maintain your lips as hydrated as you are in addition to protecting your skin from sunburn. Stop letting them chafe and crack!
7. Hand Sanitizer
Before tucking into beach treats, spritz yourself with a little water. To prevent my beach necessities and toiletries from getting misplaced in my larger beach bag, I normally carry a little pocketbook that carries everything I need for the beach. I always know where everything is because of this.
8. Powerbank
Avoid having a dead phone while enjoying the sun! To keep your phone at 100% all day, make sure you have a fully charged power bank and a charging cord.
9. Umbrella
Make sure you have a small area of shade to escape the blazing sun. You only need to set up your umbrella before you can move. If you're traveling, don't worry; most beaches provide beach bungalows and a few umbrellas for rent.
Beach Vacation Essentials
Now that you've read through our guide, you should have a better idea of what to pack for your next beach vacation. Keep in mind the weather, your activities, and your personal preferences when packing your bags. And don't forget the sunscreen!
With a little planning, you can ensure that you have everything you need for a fun and relaxing trip to the beach.
Interested in more articles to read? Check out more of our blog posts down below:
Creative workshops and team-building activities you should try: