Music Production Malaysia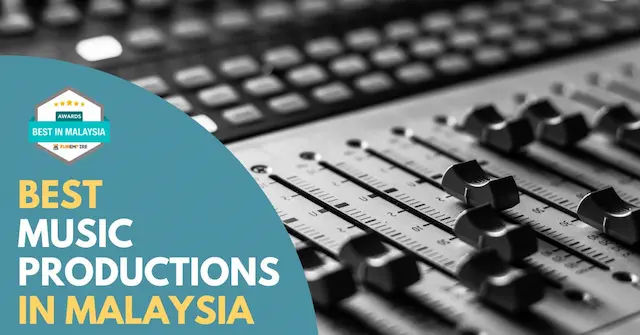 Malaysia has always been a melting pot of cultures, and this is especially evident in the music scene. There are many talented music producers in Malaysia, and here are the Best Music Productions in Malaysia!
1. Musicpreneur
One of Malaysia's first online music marketplaces, Musicpreneur, brings together events, products, stock music sales, and music instruction under one roof.
Key Differentiators:
Professionals and experts
Great offerings
Various options
Customer Testimonial:
"Inspiring place to be! to learn from many talented and passionate people."

Francis Cobb
2. Gold Sounds Academy
Award-winning DJ Goldfish, a well-known figure in the Malaysian music scene for the last ten years, launched Gold Sounds Academy. They develop a long-lasting sector that will help and educate Malaysia's New Generation of adaptable up-and-coming DJs and music producers.
Key Differentiators:
Great deals
Excellent results
Various services
Customer Testimonial:
"Professional instructors. Great place to learn DJ and music producer."

Xiao Jackson
3. International College of Music
International College of Music has over 200 students from 12 countries registered in their programs. Their courses meet the demands of the music industry, which is looking for qualified music professionals to take on the challenging roles of arranger, songwriter, producer, engineer, performer, manager, entrepreneur and a host of other creative positions.
Key Differentiators:
Courses offerings
Great deals
High quality results
4. Yamaha Music Malaysia
Yamaha Music has made an effort to create goods and services that meet the various needs and wants of people all over the world. Because of its exceptional acoustics, design, technology, craftsmanship, and customer-focused services, its goods and services are renowned throughout the world.
Key Differentiators:
Various products
Diversified offers
Excellent service
5. Bionic DJ Academy
Key Services
Music Production Malaysia
Website
https://www.facebook.com/BionicDJAcademy/
Address
No 12, Jalan Imbi, Lot 2.30, 2nd Floor, Plaza Berjaya, Plaza Berjaya, 55100 Kuala Lumpur, Malaysia
Phone
+60 16-314 5335
Email
bionicdjacademy@gmail.com
Operating Hours
Monday 11:00 AM – 8:00 PM
Tuesday Closed
Wednesday 2:30 PM – 7:30 PM
Thursday 11:00 AM – 7:30 PM
Friday 2:30 PM – 9:00 PM
Saturday 12:00 PM – 7:00 PM
Sunday 12:00 PM – 6:00 PM
In addition to music sessions, Bionic DJ Academy also provides tutoring, course fees, jamming, agency, equipment & sound systems, audio for TV radio, fashion and event partners, as well as other services.
Key Differentiators:
Various services
Great deals
Exquisite experience
Customer Testimonial:
"Great place, great tutor. Super friendly. Highly recommended. Thanks for the classes you helped."

Mohamed Majeed
Music Production Malaysia
If you're looking to get into the music production game, Malaysia is definitely the place to be. These five Academies are just a taste of what's available in this vibrant country – so don't hesitate to explore and find the school that's right for you.
Since you have made it to the end, it would be great if you could check out the awesome articles that we have written for you! Maybe, it will help you add more fun to your daily lifestyle.