Nyonya Restaurant Penang
If you're looking for some of the best Nyonya food in Penang, look no further! We've compiled a list of 10 Best Nyonya Restaurants in Penang. From traditional dishes to modern twists, there's something for everyone on this list. So what are you waiting for? Start planning your culinary adventure today!
1. Auntie Gaik Lean's Old School Eatery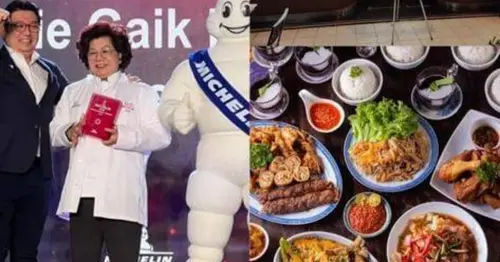 Do you miss the flavor of your mother's cooking? Fret not, for Auntie Gaik Lean's Old School Eatery is here to quench your appetite for Nyonya cuisine. They are quite uncommon in the social media industry, but many people frequent Auntie Gaik Lean through word of mouth. They're thus packed and busy during the weekends. One of their most popular dishes is Auntie Gaik Lean's authentic version of Nyonya Chicken Rendang, which is also one of the best sellers.
Key Differentiators:
Authentic Nyonya Cuisine
Tasting menus
Cozy atmosphere
Customer's Review:
Wonderful Nyonya food. A great selection of Nyonya dishes and many vegetarian options. Staff were great with explanations and assisting our choices, can't wait to go again.

Cheryl Fankhauser
2. Kota Dine & Coffee – when Francis meets rempah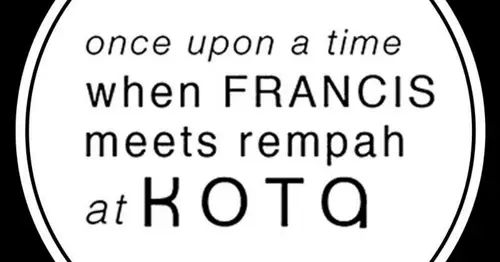 The name "Kota Dine & Coffee – when Francis meets rempah" must have piqued your interest. It's all about showcasing current Nyonya cuisine here. The bright variety of meals is packed with unique tastes, yet they are seasoned with unusual touches that make them entirely distinct. It's as thrilling as beginning with a Laksa Mojito, followed by deconstructed satay, Nasi Lemak, Samosa, and a blended dish of dehydrated leeks, kerabu rice, and otak-otak pate. Your taste buds will be in orbit here like on a rocket ship.
Key Differentiators:
Serves Authentic traditional dishes
Creative Cuisine
Charming place
Customer's Review:
Good food of Nyonya style, delicious dishes. Delivery on Brunch Combo is superb. Nyonya food and Dimsum items. Recommended!

Henry Susanti
3. Mum's Nyonya Cuisine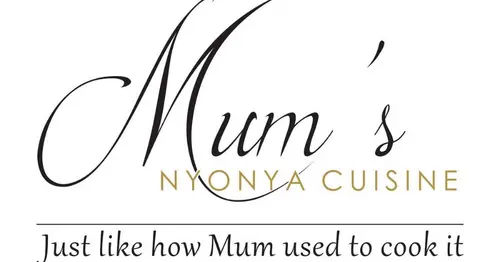 Mum's Nyonya Cuisine is the ideal spot for you if you want to wind down with some homey cuisine after a busy day. Because this little restaurant can only fit a small number of people, they don't often do huge crowds, but they're always packed with returning visitors.
They specialize in precisely authentic Nyonya cuisine, using only homegrown recipes. They have a variety of well-known (and some one-of-a-kind) dishes on their menu, including jiu hu char, loh bak, curry kapitan, inchi kabin, and otak-otak.
Key Differentiators:
Serve Traditional Nyonya homecooked dishes
Family's secret recipes handed down from generations to generations
Affordable
Customer's Review:
Good authentic Peranakan cuisine.

Simon Ong
4. Nyonya Willow Restaurant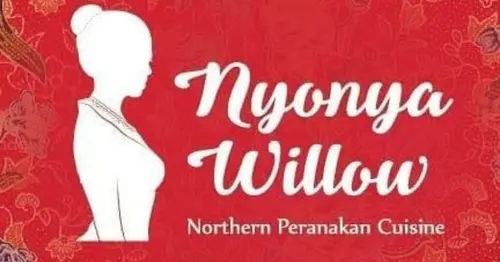 Named for a beautiful Salix family tree, Nyonya Willow serves up delicious nyonya dishes that not only look stunning enough to make you drool, but also taste and smell better than they appear to keep you ordering more, whether it's appetizers for a light supper or many of their famous Nyonya kuihs to finish off your hearty meal. This is a sanctuary for all Nyonya fans, with dishes like Petai in sambal and otak otak that bring the heat up a hundred times under the cooling shade of Nyonya Willow.
Key Differentiators:
Serve Penang Nyonya cuisine
Touch of authenticity and home cooked taste
Feel the warmth of a home and the pleasant nostalgia of yesteryear
Customer's Review:
Great food and serves in a very appealing and delicious manner . Great service as well and overall satisfied with the food especially the Blue rice ulam and I like the curry kapitan .

Susan Tan
5. Ivy's Nyonya Cuisine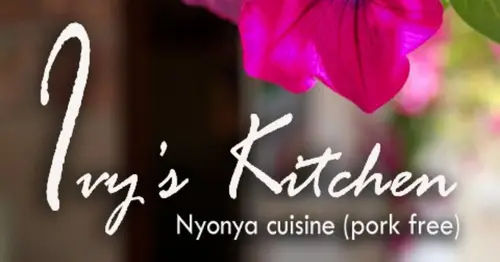 Ivy's Nyonya Cuisine, which is housed in a historic restored house, is well-known. Don't be fooled by the shopfront – the eatery may not be luxurious, but it is certainly cozy. Despite its simplicity and straightforwardness, their cuisine goes the other way around. The most of the meals are prepared carefully, and they even have a Jiu Hu Char. The meal prices here are very reasonable, and they provide a variety of lunch packs that include beverages.
Key Differentiators:
Great food
Creative cuisine
Reasonable price
Customer's Review:
Found the place by chance and it's a gem for lovers of Penang Peranakan food. The Assam Fish, Assam prawn and fried chicken is a must try. The He Peow Soup and the Cuttle Fish achar is a winner for the wife.

Kelvin Goh
6. Winn's Cafe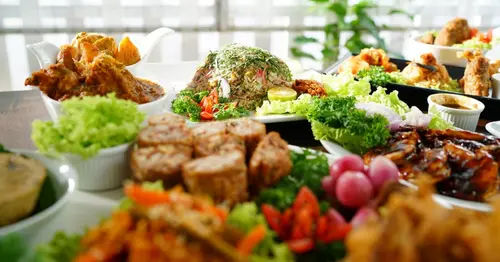 Winn's Cafe specializes in authentic Nyonya cuisine and serves a wide selection of dishes. The restaurant offers dishes including 'otak-otak,' salted fish bone curry,''Kabin,' Gula Melaka Sago,' and handmade lemonade.
Furthermore, Winn's Special Nasi Ulam is a must-try, with numerous different kinds of herbs to make this meal delectable.
Key Differentiators:
Fresh ingredients and herbs are served with each dish
Served with various sorts of herbs and other dry condiments
Relaxing atmosphere
Customer's Review:
Absolutely delicious and extraordinary cuisine. Definitely will come back again. Pet friendly

Khor Yen Lin
7. Kebaya Dining Room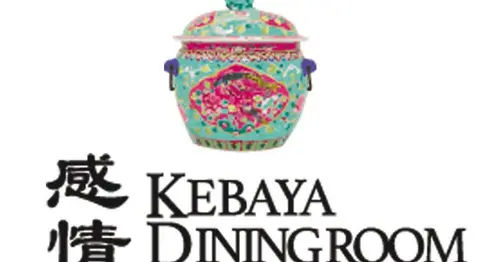 The Kebaya Dining Room is an excellent spot to learn more about Baba Nyonya traditions such as their genuine Nyonya food, style, and decorations. You may role play like a real Nyonya and taste their delicious Nyonya meals.
You should order the Grilled Chicken Kapitan, which is filled with fragrance thanks to its paste of chili, garlic, shallots, and candlenut. Furthermore, their otak-otak pie is extremely crispy, as is the seabass that has been cooked in garlic and turmeric.
Key Differentiators:
Serves modern interpretation of Nyonya cuisine
Classic cocktails
Stylish interior
Customer's Review:
Lovely decor, attentive staff, wonderful food. The service today was exemplary. I always enjoy coming back to Kebaya Dining Room.

Cheryl Fankhauser
8. Moh Teng Pheow Nyonya Koay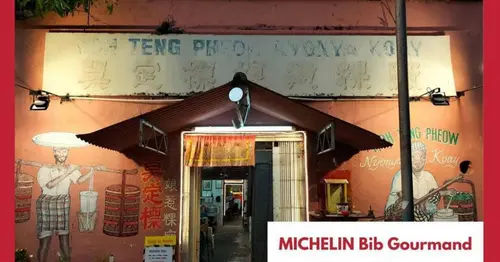 When the bicycle Nyonya kuih sellers instructed Moh Teng Peow to produce an excessive amount of kuih, he produced 20 distinct types of kuih, as well as Nasi Ulam and Laksa.
If you're searching for something more fulfilling, try the Laksa, a fantastic tasting and well-balanced soup that is reasonably priced.
Key Differentiators:
Lots of delicious kuih!
Popular with locals
Afternoon tea
Customer's Review:
Tasty food, Nasi ulam and assam Laksa were delicious .

Debb Leo
9. Bibik's Kitchen Nyonya Cuisine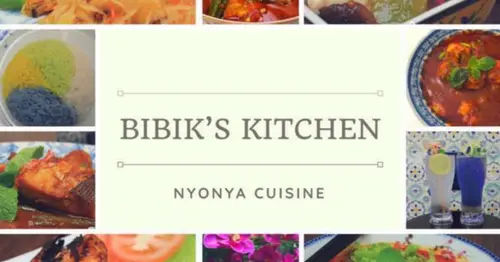 Bibik's Kitchen Nyonya Cuisine is a modern Nyonya cuisine restaurant. They provide friendly service to their customers and offer them many genuine Nyonya cuisine. The sweet soup of their Bakwan Kepiting keeps you warm on a chilly day since to its spicy taste. Other than that, Lemak Laksa is renowned for its exquisite flavor and fragrant aroma. Many consumers enjoy this dish, therefore it's well worth a try!
Key Differentiators:
Serves traditional Nyonya Cuisine
Healthy options
Cozy atmosphere
Customer's Review:
Delicious food with great ambience and excellent customer service experience.

Shiau Wen Chiah
10. Nyonya Breeze Restaurant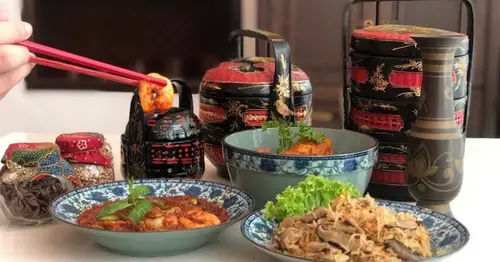 During your visit to Nyonya Breeze, you will be met by a pleasant woman who will lead you to a table. Nyonya Breeze was founded by her. The dining area is spacious and filled with an inviting atmosphere.
You must try their Too Kah Char Sui, which comes with white light sweet sauces to temper the richness. It's delicious, to say the least!
Key Differentiators:
Tasting menus
Fine dining
Cozy atmosphere
Customer's Review:
Delicious authentic Penang Nyonya food. Love the environment, the staffs & the shop owner is friendly & helpful. The owner recommended good popular dishes for us. Best Nyonya Assam Fish

Carl Chan
Nyonya Restaurant Penang
Nyonya cuisine is a unique and flavorful Malaysian style of cooking. If you're looking for an authentic and delicious dining experience, be sure to check out one of the restaurants listed above. They all offer excellent service and tasty food!
Since you have made it to the end, it would be great if you could check out the awesome articles that we have written for you! Maybe, it will help you add more fun to your daily lifestyle.