Roti Canai Penang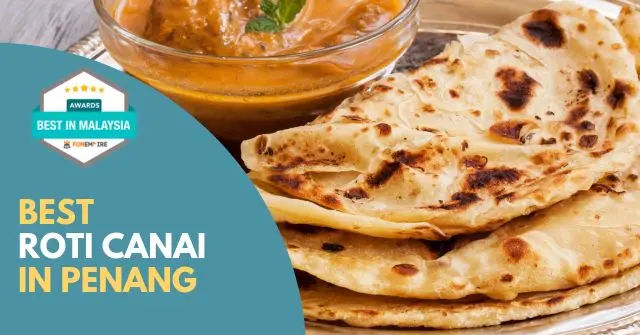 Penang is well-known for its delicious food, and roti canai is no exception! If you're looking for the best roti canai in Penang, look no further. We've compiled a list of the 5 Best Roti Canai in Penang. Whether you're visiting Penang or you're a local, be sure to check out these amazing roti canai shops!
1. Restoran Kapita
Mr. Abdul Wahab is a successful businessman from Penang Island who owns Restoran Kapitan Sdn. Bhd., which has 6 branches across Malaysia. What started as a small dream of owning a food business has now come true.
Key Differentiators:
Multiple locations
Great experience
Authentic cuisine
2. Sri Ananda Bahwan Restaurant
Sri Ananda Bahwan Restaurant always offers delicious seasonal food and a fun atmosphere, as well as outstanding quality service and value. This is what delights their customers time and time again.
Key Differentiators:
Experienced
Great deals
Creative cuisine
Customer Testimonial:
"South Indian food still same taste."

Jaya Balan
3. Transfer Road Roti Canai
Transfer Road Roti Canai is a local favorite, with customers coming from all over Johor to try their famous recipes. Their dish is unlike any other roti canai you'll have tasted – it's absolutely delicious!
Key Differentiators:
Various offers
Authentic cuisine
Cheap eats
Customer Testimonial:
"Amazing place. Their tea is wonderful. Highly recommended."

Omar Altamimi
4. Restoran KSB Cahaya Maju
Restoran KSB Cahaya Maju serves high-quality roti. The delighted their consumers by restocking the much-anticipated Maggie Fried side dish for Ramadhan Month, which they had previously withdrawn.
Key Differentiators:
Various offers
Great deals
High quality ingredients
Customer Testimonial:
"The food is still nice, currently the mathematic guru is the only person to serve and cook needs to wait a bit. And the price is still affordable."

Choon Hoong Lim
5. Hameediyah Restaurant
The Hameediyah Restaurant is a popular spot for locals to get their hands dirty with a local specialty. For the past one hundred years, Hameediyah Restaurant has maintained its recipe for success.
Key Differentiators:
Fast delivery
Late-night dining
Comfort food
Customer Testimonial:
"Nice food and good ambiance. Viral Sotong must order, murtabak must order."

Steven Goh
Roti Canai Penang
Roti canai is a type of Indian-Malaysian flatbread that is popular in the region. It is made from flour, salt, and water, and then rolled out into a thin pancake-like shape. The dough is then cooked on a griddle or frying pan until it is golden brown on both sides. Roti canai can be served with various toppings, such as curry sauce, eggs, vegetables, or meat. It is usually eaten for breakfast or as a snack. Try one today!
Since you have made it to the end, it would be great if you could check out the awesome articles that we have written for you! Maybe, it will help you add more fun to your daily lifestyle.