Advantages of Art Jamming Workshops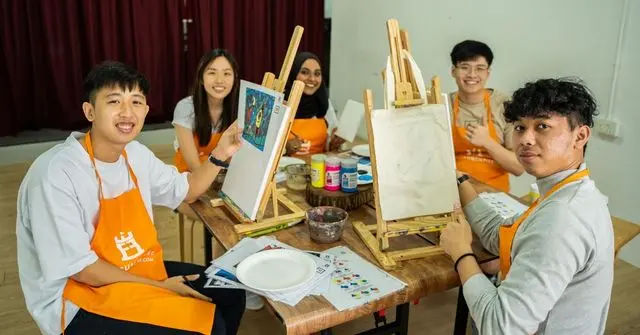 There are many benefits of organising an Art Jamming Workshop for your business or organization. Art Jamming Singapore Workshops can help unify a group and provide them with a sense of community. They also create opportunities to build relationships and offer creative outlets. In this blog post, we will discuss 4 reasons why you should host an Art Jamming Singapore Workshop for your company or organization!
1. Cohesiveness
The most valuable aspect of team-building activities is that they improve interpersonal connections between staff members and help them get to know one another on a personal level. In addition, team building exercises aid in the development of relationships that may grow into lifelong friendships.
2. Boost Performance
In order to stay productive and fresh, each morning staff members can participate in a Collaborative Art Jamming session. These activities improve cognitive function while also fostering an interest in one's job. Anxiety levels among the employees may be decreased through team-building exercises, which may then be addressed with group activity.
3. Encourage Creativity
In this Art Jamming workshop, the objective is to stimulate group structure connections as well as productivity. Another important benefit of the Art Jamming session is that it encourages team members to see beyond their current skills and attempt new things. This promotes out of package thinking, which research shows can be beneficial for every company service and may significantly enhance business outreach.
Advantages of Art Jamming Workshops
It is understood that office environments might be stressful. The stress of working every day, five days a week with long hours and little leisure time to relax or just sit back and unwind may have a detrimental influence on your mental health. As a result, each day, the number of adults who are clinically depressed or getting therapy grows.
The human mind, like all other bodies, needs time to detoxify and recover. Periodic breaks from work can aid with this process. The greatest ways to take a break have been found to be participating in helpful team-building activities.
Are you curious about Art Jamming? Get in touch with us right away! Our specialists would be delighted to assist you in creating a one-of-a-kind Art Jamming experience!