Aircon Singapore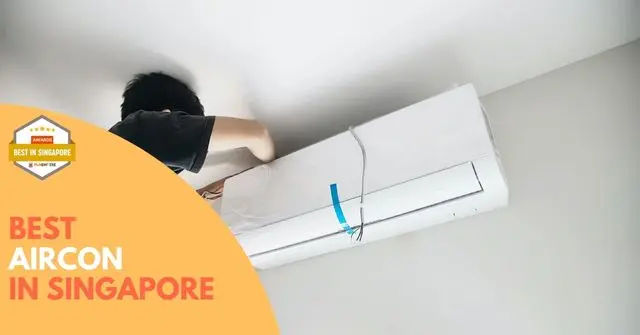 Looking for the best aircon in Singapore? Look no further! We have compiled a list of the 10 best aircon on the market today. Whether you are looking for a budget aircon or an energy-efficient aircon, we have got you covered. Read on to find out more!
Looking for the best aircon in Singapore? Look no further! We have compiled a list of the 10 best aircon on the market today. Whether you are looking for an aircon to cool a large space or just a small room, we have you covered. Read on for our top picks!
1. Mitsubishi Starmex Aircon System 4
| | |
| --- | --- |
| Key Features | Compact and stylish indoor unit |
| Where to Buy | Click Here |
| Price | $3,998 – $5,596 |
A multi-split air conditioner, the Mitsubishi Starmex System 4 can cool 4 interior units while operating silently from 19 to 45 dBs. In order to provide the best capacity for each space, it also has an energy-saving mode.
The most effective air conditioner in Singapore uses cutting-edge inverter technology for quick and effective operation. Additionally, it includes an air-cleaning technology that completely eliminates bacteria, germs, and unpleasant odors to provide clean, healthy air in the space.
Therefore, having this choice is fantastic if you're searching for a dependable air conditioner that doesn't require extensive or expensive maintenance.
Key Differentiators
Easy clean design
Dual barrier coating
Microparticles catching filter
2. EuropAce EAC397 Casement Aircon
EAC397 Casement Aircon as an air conditioner, fan, dehumidifier, and air purifier. It is a portable device with high multifunctionality. Additionally, it offers powerful cooling at 8000 BTUs, making it ideal for small to medium-sized spaces.
Aluminum and copper coils were used in the construction of this portable air conditioner for faster operation and less energy usage. The titanium-coiled filter is also included to stop the transmission of bacteria and germs in the air.
The best feature of this model is that it doesn't require drainage pipe installation because it uses a drainless system. Additionally, it has the ability to alert you and remind you to clean the filter.
Key Differentiators
Sleep mode function
No pollution
Low noise < 65dB
Condense water self-evaporating design
3. Midea 8,000 BTU U-shaped Air Conditioner
The Midea 8,000 BTU U-shaped Air Conditioner may be your finest option in Singapore if you choose a cost-effective model with reliable performance. It has a respectable BTU capacity of 9,000, making it ideal for smaller and mid-sized HDB flats.
It would be simple to install the unit as long as the room has a specified window air conditioning opening on the wall. Its strong rotating compressor allows for quick cooling and precise control of the airflow throughout the space.
Additionally, it has a removable panel for simple cleaning and a fresh air button for pure air. Additionally, it has a remote control so you can make immediate adjustments without having to approach the device.
Key Differentiators
Ultra Quiet
Quick & Easy Installation
Long-distance Airflow up to 20 feet
4. Samsung Multi Split System-2 Air Conditioner
For creating the optimal sleeping environment, the Samsung Multi Split System-2 Air Conditioner is ideal. Additionally, it contains a deodorizing filter for improved air quality.
It makes use of a clever mechanism that is ideal for residential buildings. Buy their air conditioner right away to improve your sleeping experience.
Key Differentiators
Good'sleep Mode
Flush front panel
Silver Coated Technology
Double blade system
5. Daikin Multi-Split Series Aircon System 4
| | |
| --- | --- |
| Key Features | Inverter Multi-Split System |
| Where to Buy | Click Here |
| Price | $3,097.00 |
The Daikin Multi-Split Series Aircon System 4 offers customizable performance and a quick installation process, allowing you to establish customized temperature levels for each room without any ducting.
Because of this, it might genuinely be the greatest air conditioner in Singapore for people who value an easy installation process. Without the need for a water tank, this model offers a very effective mechanism that can control humidity at any temperature. It additionally includes an improved heat pump mechanism to save even more energy.
Additionally, it incorporates inverter technology to maintain a constant temperature, stop waste, and save energy usage.
Key Differentiators
Wide Variety Of Stylish Indoor Units including the Envi series
High Energy-Efficiency rating with Inverter technology
Intelligent Technologies
6. Toshiba YouMe 2.0.
| | |
| --- | --- |
| Key Features | Higher COP (coefficient of performance) = More Energy Saving |
| Where to Buy | Click Here |
| Price | $2,250 – $3,352 |
We have great hopes for the Toshiba YouMe 2.0 because it is an improved version of Singapore's first 5-tick Low Global Warming Potential (GWP) Inverter Multi-Split. It is especially pleasing to individuals who appreciate environmentally responsible items because it does a great job of cooling our houses while using a climate-friendly R32 refrigerant.
This translates to up to 72% fewer carbon emissions than the more prevalent R410A, which will undoubtedly allow us to contribute in our own unique way to environmental preservation. No action is ever too tiny!
We particularly appreciate that this air conditioner can successfully remove up to 94% of PM 2.5 pollutants, which can harm human health. The air conditioner can not only keep us comfortable all day long but also make our homes clean and healthy places to live.
Key Differentiators
5 Ticks Rating
Quick Cooling
PM2.5 Purification
Self-Cleaning FCU
7. Panasonic Deluxe Inverter XS Aircon
| | |
| --- | --- |
| Key Features | Premium Inverter |
| Where to Buy | Click Here |
| Price | $2,803.00 |
In Singapore, Panasonic has been producing high-quality air conditioners for more than 60 years.
They provide 5-tick energy-efficient air conditioners with nanotechnology in their Deluxe inverter XS Series, which can eliminate up to 99% of dangerous PM2.5 particles, bacteria, and dust. Cool air can be dispersed farther and more quickly thanks to the Aerowings and shower airflow features. Temperature fluctuations are minimized and power consumption is decreased via Panasonic inverter technology.
Key Differentiators
Highest energy efficient rating
Connects to 3 types of indoor units
Optimize the convenience of the air conditioning of your home
8. Honeywell MM14CCS Portable Air Conditioner
| | |
| --- | --- |
| Key Features | Portable Air-Con |
| Where to Buy | Click Here |
| Price | $1,050.00 |
For their air purifiers, Honeywell is well-known to many of you. A 500 square foot area may be cooled, dehumidified, and circulated using this Honeywell MM14CCS portable air conditioner. It is a charmer in any contemporary home with its high-tech modern appearance. For a smaller space, this model is also available at 10,000 BTU.
Key Differentiators
Cools up to 500 square feet.3-in-1 functions: cooling, fan and dehumidification
Built-in dehumidifier, remove up to 95 pints / 24hours
Feather-touch LED controls
9. LG Wall Mounted ArtCool Plus Inverter Aircon
| | |
| --- | --- |
| Key Features | INVERTER MULTI-SPLIT AIRCON WITH WIFI BUILT-IN |
| Where to Buy | Click Here |
| Price | $2,690.00 |
With the release of their newest air conditioner, the LG Wall Mounted Art Cool Plus Inverter Aircon, LG has once again improved ways to combat the summer heat. We enjoy how this air conditioner with Wi-Fi makes it much simpler to regulate, monitor, and diagnose the air quality in the space.
Through the LG SmartThinQ mobile app on your smartphone, you and your family can remotely operate these air conditioners, making it incredibly handy for you to keep track of your usage habits when traveling.
Key Differentiators
Embedded WiFi
Wall mounted
Art Cool
10. Daikin iSmile Aircon
| | |
| --- | --- |
| Key Features | 5 Ticks System Air Conditioner |
| Where to Buy | Click Here |
| Price | $4,999.0 |
The most recent series from Daikin, the iSmile line, includes a superb PM 2.5 filter.
This is a beneficial feature given that Singapore experiences a haze period each year since the PM2.5 air filter aids in the removal of pollutants. As a result, the air is cleaner. We advise purchasing this model if you have children or asthmatic family members. Additionally, it can help you get better quality sleep at night.
It is 5-tick rated for energy efficiency and has a built-in WiFi system so you can connect it to your smart home device and operate it from your phone.
Key Differentiators
Daikin air conditioner has an air flow rate of 700m3/h and a horsepower of 1HP
The noise level of the Daikin air conditioner is 19dB for indoor
In terms of energy efficiency, it is rated 5Star
Aircon Singapore
If you're looking for an air conditioner that will help keep your home cool and comfortable, then you can't go wrong with any of the options on our list.
Whether you're looking for a budget-friendly option or a top-of-the-line model, we've got you covered. We've also included a variety of features to choose from, so you can find an air conditioner that's perfect for your needs. And if you're still not sure which air conditioner is right for you, be sure to consult with a professional before making your purchase.
So, what are you waiting for? Get shopping for your new air conditioner today!
Interested in more articles to read? Check out more of our fun blog posts down below: