Bowling Singapore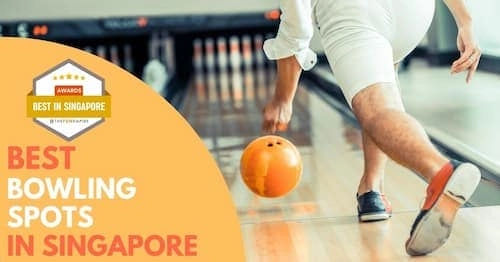 Bowling is a great sport that is enjoyed by many people of all ages, whether you are bowling with friends, family, or solo.
The best bowling spots in Singapore Orchid Bowl, Starbowl, Forte Bowl, Westwood Bowl, and Superbowl.
When selecting a bowling alley in Singapore, take into account elements like pricing, proximity, amenities, equipment quality, cleanliness, and level of customer service.
Bowling is highly popular in Singapore, drawing a wide range of participants, from eager beginners to experienced experts.
Here are the Best Bowling Spots that will provide you with hours of entertainment.
Quick Summary
Best bowling spots in Singapore Orchid Bowl, Starbowl, Forte Bowl, Westwood Bowl, and Superbowl.
When choosing a bowling spot in Singapore, consider factors such as price, location, facilities, equipment, cleanliness, and customer service.
Bowling is incredibly popular in Singapore, attracting a diverse crowd from enthusiastic amateurs to seasoned professionals.
Key Consideration Factors
Before getting into the best bowling centers, here are some consideration factors to remember:
Facility: The bowling alley should have a well-maintained facility with good lighting, a comfortable seating area and up-to-date equipment.
Variety: The bowling alley should provide a variety of different games to keep everyone entertained. This includes traditional bowling games as well as other activities like mini golf, arcade rooms like the puzzle bobble, etc.
Cost: Although bowling is an expensive sport, you can find some great deals at bowling alleys in Singapore. Look out for discounts and packages which offer multiple games at a discounted price.
Locations: Check that the bowling alley is easily accessible and located close to your home or school, as this will make it easier for you to get there and back.
Best Bowling Singapore
1. Orchid Bowl
Key Services
Caters all bowling activities: International Tournaments / Championship, School training/ Corporate events/ Kids' bumper bowling
Address
1 Orchid Club Rd, #02-37 Orchid Country Club, Singapore 769162
Website
https://www.orchidclub.com/orchid-bowl/
Phone
+65 6759 4448
Email
orchidbowl@orchidclub.com
Operating Hours
Sunday to Thursday, Public Holidays: 11 AM to 11 PM
Friday to Saturday, Eve of Public Holidays: 11 AM to 1 AM
Orchid Bowl, which is one of the biggest bowling alleys in Singapore, boasts bright pins and balls and a lively dance music backdrop. This bowling alley has six branches across the country, both for adults and children.
Beginners may attempt their hand at MiniBowl which is a tiny version with automated bumpers and lighter bowling balls that is suitable for children.
Also, Orchid Bowl keeps all equipment and facilities in good working order, allowing consumers to have a good time without trouble.
Key Differentiators
Open Daily
Good Services
Offers Delicious Refreshments
Client's Testimony
Wow… Nice quiet place to bowl during the weekdays. Friendly staff and Covid-19 safe. Seeing the alley manager going around the tables cleaning and disinfecting greatly assured me.

Steven Yam
2. Starbowl
Are you looking for a cost-effective location to exercise your mind and body? Starbowl is an excellent location to visit. At a very low price, you may enjoy the breadth of its broad bowling lanes as well as well-maintained equipment.
So grab some familial bonding or group building fun by bringing your family and friends here so you can have a team-building together!
They are one of the best bowling spots in Singapore for its wide choice of lanes that change frequently. It's also nice because it's quite easily reached by car parks, restaurants, and supermarkets, so you may purchase something to eat after playing.
Key Differentiators
Adventure Center
Team Building Activity
Game Rooms
Client's Testimony
Bowling alley is clean, lane is maintained, staff is friendly, a very good place to recommend for family to go to.

Edwin from Lane Readers (bowling pro shop) is friendly and knowledgeable. He will understand what you require before providing his recommendations on bowling ball and gear.

Happy to be a returning customer as my experience there so far has been good 🙂

Maxine Yeow
3. Forte Bowl
The Forte Bowl is a bowling alley with 20 brand new Brunswick lanes, which are equipped with ultraviolet light effects and the most up-to-date automated themed scoring systems and touchscreen console available, providing bowlers and coaches with an exciting entertainment experience.
Also, this bowling alley is that it offers excellent gear and services, as well as chill music for your chill session.
With a view of the Forte Bowl's namesake mountain, this bowling alley and lounge will surely provide you with an exceptional night out. There is also an in-house restaurant and pool bar to complete your ideal bowling getaway with your friends and family.
Key Differentiators
High-performance training center in Asia
Kegal training software
Innovative new dimension in sports and entertainment
Client's Testimony
The lanes are very well maintained and oiled, they oil them around 4pm, so expect overly oiled lanes if you bowl in the early evening. Nothing a game or two wouldn't fix though. It's especially crowded in the weekday evenings and throughout the weekends, so it's better to call in advance to reserve a lane or risk having to wait.

Gordon L.
4. Westwood Bowl
Key Services
Bowling Events
Address
91 Bukit Batok West Ave 2, Singapore 659206
Website
https://www.csc.sg/westwoodbowl/
Phone
+65 6513 7490
+65 6513 7491
Email
westwoodbowl@csc.sg
Operating Hours
Monday to Thursday: 9:00 AM -1:00 AM
Friday: 9:00 AM -2:00 AM
Saturday and eve of Public Holiday: 8:30 AM -3:00 AM
Sunday and Public Holiday: 8:30 AM -1:00 AM
Westwood Bowl is a must-see bowling alley for all.
Westwood Bowl provides bowlers and coaches with the most cutting-edge ball-tracking technology available, as well as 24 of the top quality lanes and equipment that are maintained on a daily basis for peak performance.
This location is on a beautiful hillside, so you may enjoy bowling with your family while viewing a magnificent view and in a serene and peaceful way.
Key Differentiators
Bowling Interest Group (BIG)
Specto Ball Tracking System
Online Booking
Client's Testimony
I bowled there for 6 years already. And the lanes were well maintained. Staff were friendly. Even though they may mess up on the bookings a bit. They managed to solve the problem with no major issues. Furthermore, the alley is better than what is was last time. With new refurbishing, it looks more vibrant. A great place to come and bowl, regardless it is with family or school training. Not to mention, prices were reasonable as well.

Darren Ho
5. Superbowl
Do you wish to improve your bowling abilities and play like a pro?
Superbowl is the ideal option for you. The facility has been around since 1950, and it currently has seven bowls centers across the islands. It also features 118 lanes that are both child-friendly and adult-friendly.
The notable thing about this bowling alley is that it has served as a training ground for professional bowling tournaments, and it's also suitable for families. It offers children's game leagues and bowling lessons to those who wish to learn more about the sport.
Key Differentiators
7 Locations
More than 25 years of experience
Offers bowling lessons
Client's Testimony
Helpful staff. Although the pin kept dropping but she was quick to reset it.

Richard Tan
6. Sonic Bowl
When boredom sets in, strike some pins at Sonic Bowl. As what Sonic Bowl aspires to be, you may build an inclusive entertainment center for community bonding and high bowling performance. It has long lanes that you may bowl with your buddies and family.
Also this bowling center is that it has a lot of alternatives for you to participate in, including coin private karaoke booths and a cafe, dart machines, billiards pool table, barbecue pits, and some board games like mahjong or poker.
Key Differentiators
Bowling Events
Membership
Bowling Lessons
Client's Testimony
Great place to bowl. Good prices. Staff were so friendly and helpful. They even brought over a lighter ball for my son to use. Machines are easy to use and have fun themes to choose. Very clean place. Can't wait to come back again.

Nicola Faulkner
7. Kallang Bowl
If you want to relive your youth while bowling with family and friends, Kallang Bowl is the place to go. This is one of the earliest bowling alleys in Singapore, having 22 lanes and new contemporary facilities after its renovation.
There is also a skating rink located on the second floor at Kallang Ice World. After hitting some pins with your friends and family, you may use this ice rink to cool down.
The bowling alley is located in Leisure Park Kallang and has 22 competition-standard lanes with touch screen scoring systems for you to keep track of your scores. If your bowling match still hasn't worn off, cool down at the ice rink on the top floor of Kallang Ice World.
Key Differentiators
'Under-one-roof' leisure and entertaining experience
Accessible via MRT
Food centers
Client's Testimony
Staff were pretty friendly and made sure smm measures were put in place

A wide variety of balls( weight) were provided as well

Bernice Ye
8. Planet Bowl
Key Services
family oriented bowling centre
Address
60 Tessensohn Road Singapore 217664
Website
https://www.csc.sg/planetbowl/
Phone
6391 5693 / 6391 5695
Email
planetbowl@csc.sg
Operating Hours
Monday-Friday (10am–11pm)
Saturday (9am-1am)
Sunday (10am-11pm)
This bowling center has state-of-the-art equipment and scoring systems for guests to enjoy a great game. This family-friendly bowling alley also runs bowling leagues and has a sufficient number of lanes to meet corporate events' needs. Their passionate personnel will make your visit enjoyable!
Key Differentiators
Client's Testimony
Service was friendly and efficient. Premises were clean. If you go before lunch time parking on street is easy. As we go around 10am we find it pleasant.
9. K Bowling Club
| | |
| --- | --- |
| Key Services | Multi entertainment venue suited for multiple entertainment options including bowling, darts, karaoke booth and old school arcade games |
| Address | 313@somerset, 313 Orchard Road #03-27 Singapore 238895 |
| Website | https://kbowlingclub.com/ |
| Phone | 6737 5313 |
| Email | booking@kbowlingclub.com |
| Operating Hours | Mon-Sun (10am-4pm), (4pm-3am) |
The lovely thing about Cosmic Bowling at Somerset MRT Station is that it is open during operational hours, allowing you and your family or friends to enjoy a disco-like experience! They also provide full-time cosmic bowling, so you and your family or friends can dance in a starry sky light.
Key Differentiators
have lights, music, food, a few shots, and plenty of activities for all
Client's Testimonial
Brought my wife here for a bowling date. Although the price was on a high side, I totally understand this is premium bowling in a premium location. Also, prior to entering, I emphasized to my wife that we are going for premium experience. Comfortable and great lights music food drinks and the sneakers are not smelly. We were not able to go for a club like experience due to COVID so this was the closest we could get to flashing club lights and alcohol. Also, my wife seemed to strike a lot here (picture attached). She is very happy and I am happy too. It must be that the balls are well maintained or the shoes are professional.
10. Singapore Bowling
Key Services
national program and coach development
Address
Temasek Club, 131 Rifle Range Road # 04 01 Temasek Club Singapore 588406
Website
https://singaporebowling.org.sg/
Phone
6440 7388
Email
general@singaporebowling.org.sg
Operating Hours
Monday – Friday (12pm – close)

Weekends, eve of PH, PH (12pm – 10pm)
The National Sports Association for ten-pin bowling in Singapore is the Singapore Bowling Federation. If you want a more serious and professional atmosphere, their bowling center has 38 lanes that are well-maintained. This is where the country's national team practices and competes, so you can rest assured that their facilities are of high quality.
Key Differentiators
recognised as such by the Singapore National Olympic Council and the Government.
Client's Testimonial
Located within Temasek Club, this is probably one of the best bowling places in Singapore. Surrounded by a lush nature reserve, the National teams train here and the lanes are maintained very well. The process of getting the bowling shoes is truly innovative and I really enjoyed my experience here.
11. Changi Resort Bowl
Key Services
traditional centres for social bowlers and competitive bowling
Address
Civil Service Club, 2 Netheravon Road, Singapore 508503
Website
https://www.csc.sg/resortbowl/
Phone
6709 4728/9
Email
resortbowl@csc.sg
Operating Hours
Mon- Thu : 9.30am – 1.00am
Fri : 9.30am – 3.00am
Sat & Eve of PH : 8.30am – 3.00am
Sun & PH : 8.30am – 1.00am
The new bowling alley at the Changi Resort Bowl, located in the Civil Service Club, is called the Brunswick Vector HD. Instead of standard bowling seats, there are comfortable sofas and chairs available. The center also features Brunswick's lanes, which are ideal for professional bowlers. To ensure an interesting experience, there's also the newest Brunswick Vector HD scoring system!
Key Differentiators
Student prices available
Bowling leagues available
Client's Testimonial
One of the very nice places to explore
Bowling Singapore
Bowling is a great sport that many people enjoy. If you want to save money and have family fun bowling, there are bowling alleys in Singapore with affordable prices and discounts for multiple games.
From bowling alleys to the best bowling alley in Singapore, we've got 11 of them listed right here! If all this information has piqued your interest then let us know about it by leaving a comment.
Interested in more articles to read? Check out some of our blog posts down below!
Frequently Asked Questions (FAQ)
If you have any questions about bowling in Singapore, you can refer to the frequently asked questions (FAQ) about the best bowling Singapore below:
What are the best spots for bowling in Singapore?
The best bowling spots in Singapore Orchid Bowl, Starbowl, Forte Bowl, Westwood Bowl, and Superbowl.
How much does a bowling game typically cost in Singapore's best bowling alleys?
In Singapore, the price of a bowling game can vary significantly depending on the location and time. On average, you can expect to pay around $11 per game at most bowling alleys.
Are there any budget-friendly bowling spots in Singapore?
Yes, Singapore offers several budget-friendly bowling alleys that provide an excellent bowling experience without breaking the bank. You can find places charging less than $5 per game, especially during off-peak hours.
Where are the oldest bowling alleys in Singapore?
Singapore's oldest bowling alleys include the Superbowl at Mount Faber and Orchid Bowl at Orchid Country Club. These places have been around for decades and offer a nostalgic bowling experience.
What does '11 per' mean in relation to bowling games in Singapore?
The term '11 per' commonly refers to the average cost of a single bowling game in Singapore, which is approximately $11. This price can vary depending on the bowling alley and the time of day.
Can kids enjoy bowling in Singapore? Absolutely!
There are many kids bowling spots in Singapore. Most bowling alleys offer lighter balls and bumpers to make the game more accessible and enjoyable for children.
Are there other bowling alleys in Singapore besides the popular ones?
Yes, apart from the best-known bowling alleys, there are many other bowling spots scattered throughout Singapore. Some of these lesser-known places offer unique features, such as glow-in-the-dark lanes or themed nights.
What makes the best bowling alleys stand out in Singapore?
The best bowling alleys in Singapore offer not just high-quality lanes and equipment, but also additional amenities like billiard tables, arcades, and even ice skating rinks. They also provide excellent customer service and regular maintenance, ensuring a seamless bowling experience.
Is there any bowling alley in Singapore that has an ice skating rink?
Yes. Kallang Bowl, located within Leisure Park Kallang, not only offers a great bowling experience but also has an ice skating rink. It's a perfect place for those looking to enjoy multiple activities under one roof.
Do the bowling alleys in Singapore offer lighter balls for beginners or children?
Yes, most bowling alleys in Singapore offer lighter balls for beginners or children. These balls are easier to handle, making it possible for everyone to have a family fun and enjoyable bowling experience.
Additional Useful Articles
If you are looking for other useful guides and articles about best bowling spots in Singapore, check them out below: