Brunch Orchard Singapore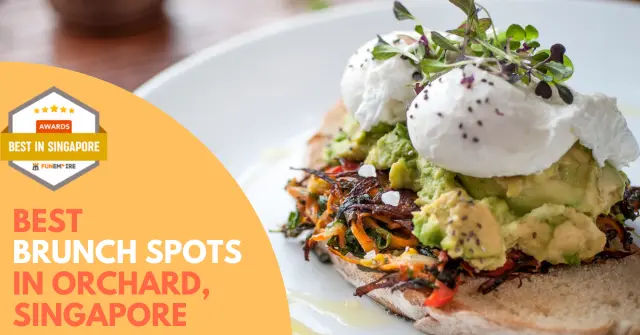 Orchard Road, the retail and entertainment hub of Singapore, is not only known for its bustling shopping scene but also for its diverse culinary offerings.
The best brunch spots in Orchard Singapore are Cafe Ma Maison, Shisen Hanten by Chen Kentaro, and Arteastiq @ Mandarin Gallery.
Ensure to consider the price, menu, customer service, and ambiance when selecting a brunch spot.
Orchard, Singapore is home to a wide range of brunch spots that blend local and international flavors, showcasing a commitment to using top-notch ingredients, innovative presentations, and outstanding service.
Whether you're in the mood for a classic eggs Benedict, a hearty pancake stack, or an innovative fusion dish, Orchard guarantees a brunch spot that caters to every palate.
Quick Summary
Best brunch spots in Orchard Singapore are Cafe Ma Maison, Shisen Hanten by Chen Kentaro, and Arteastiq @ Mandarin Gallery.
When choosing a brunch spot, make sure to check the price, menu, customer service, and ambiance.
Brunch spots in Orchard, Singapore, offer a delightful mix of local and international cuisines, with an emphasis on quality ingredients, creative presentations, and exceptional service.
Key Consideration Factors
Here are some thing to take note of when visiting a brunch spot in Orchard Singapore:
Price: Some brunch spots in Orchard Singapore can be on the pricier side, so make sure to check their menu prices beforehand.
Menu: Look for a variety of options on the menu that cater to different dietary preferences.
Customer service: A great brunch experience includes excellent customer service. Look for attentive and friendly staff who are knowledgeable about the menu.
Ambiance: The overall atmosphere of the brunch spot is crucial. Whether you prefer a cozy and intimate setting or a lively and bustling vibe, make sure to choose a place that fits your mood.
Best Brunch Orchard Singapore
1) Cafe Ma Maison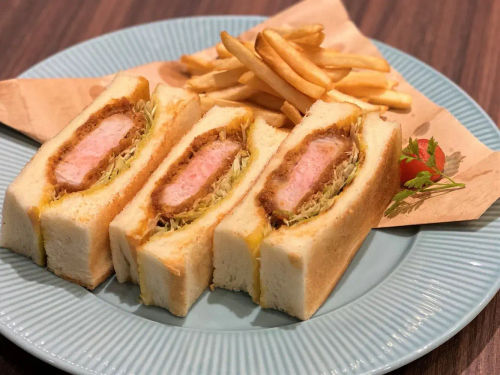 The owner had a vision: to establish a restaurant that offers delectable dishes, complemented by reasonably priced, delightful wine, and finished off with a delectable demi-glace sauce for Western cuisine.
Inspired by their delightful stay at a charming English inn, where they were embraced with genuine hospitality, they embarked on creating a warm and inviting ambiance. Thus, they named their restaurant MA MAISON, which translates to "my house" in French. Enter their realm and savor the flavors of home.
Today, MA MAISON is a culinary powerhouse, spreading its delectable delights and heartfelt service across Japan, Singapore, and Malaysia. With a mission to create unforgettable dining experiences that transcend time, they aim to keep customers coming back for generations to come.
Prepare your taste buds for an epic journey of flavors and hospitality like no other!
2) Shisen Hanten by Chen Kentaro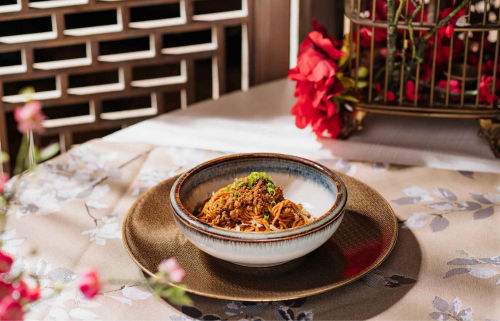 Step into the world of Akasaka Szechwan Restaurant, also known as Shisen Hanten in Japan. Founded in 1958 by the legendary Chen Kenmin, revered as Japan's "Father of Szechwan Cuisine," this culinary gem has captivated taste buds for decades. Chen Kenmin's unrivaled expertise and unwavering dedication to showcasing the true essence of Szechwan food paved the way for the restaurant's resounding success.
Carrying on the legacy, his son, Chen Kenichi, has expanded the business and added his own personal flair to an already exceptional menu. Prepare to embark on a gastronomic journey like no other.
Shisen Hanten, with 14 branches across Japan, continues to amaze with its bold flavors and iconic dishes. Hilton Singapore Orchard makes its international debut, with Chef Chen Kentaro, the third-generation chef, upholding the family legacy and introducing Singaporeans to the finest Szechwan cuisine.
This expansion has made it one of the top brunch destinations on Orchard Road!
3) MERCI MARCEL ORCHARD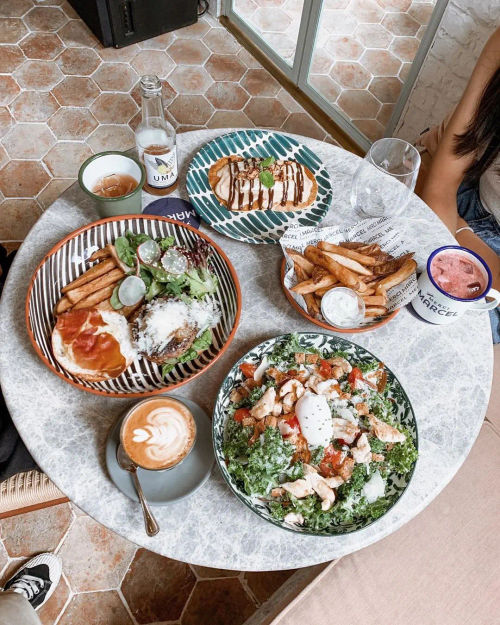 Step into the enchanting atmosphere of a bohemian-style cafe, where French and Balinese influences seamlessly blend together. Prepare to be transported to a serene oasis as you enter, greeted by a lush glasshouse garden patio. Feast your eyes on the vibrant citrus color scheme that instantly uplifts your mood, while whimsical mustard mosaic tile flooring adds a touch of playfulness.
But wait, there's more! This hidden gem is not only a visual delight but also one of Orchard's top brunch destinations. Get ready to indulge in a truly unforgettable experience.
For those yearning for the perfect place to unwind after a long day, the roadside terrace calls out, enticing guests to savor a leisurely apéro. Step into a haven where every nook and cranny is meticulously crafted to curate an extraordinary and immersive dining adventure.
Let the fusion of cultures and the seamless blend of aesthetics transport you to a realm of tranquility and exquisite beauty.
4) Indorica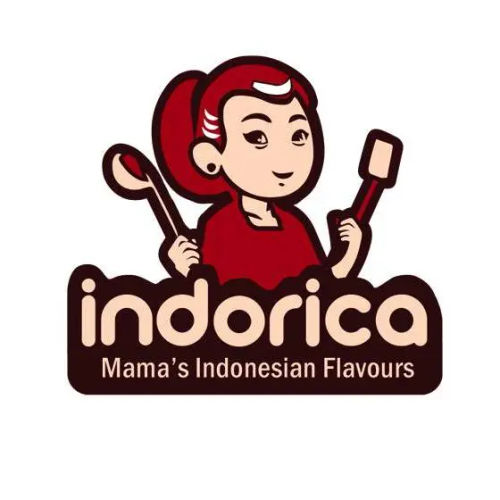 In 2009, their journey began with a humble Indonesian café nestled in Somerset's Midpoint Mall. Although they had to part ways with it the following year, their passion never wavered. Despite facing financial constraints during the first Circuit Breaker/Lockdown in 2019, they boldly ventured into Yishun, opening My Home Cafe.
With unwavering determination, Pak Bos single-handedly managed the café for six months, serving up delectable dishes that left nearly 95% of diners raving. Through the power of word of mouth, their loyal customers flocked in, drawn by the enticing aroma and exceptional flavors.
In 2020, they seized the chance to make their triumphant return to Somerset, greeted by an outpouring of support from their beloved patrons. As their final day in Yishun unfolded, it was a whirlwind of bustling activity, with sales skyrocketing and every last item flying off the shelves.
Amidst the flurry, they also etched heartfelt memories with their cherished customers, forever capturing a moment in time.
5) Song Fa Bak Kut Teh The Centrepoint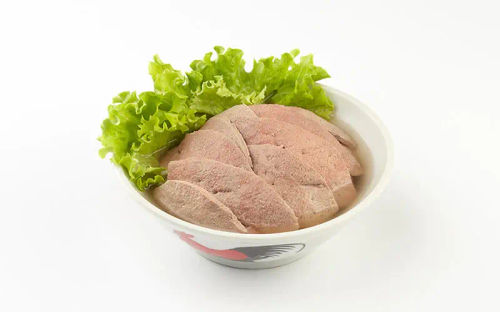 In 1969, on Johor Road in Singapore, a dedicated man tirelessly served steaming bowls of Bak Kut Teh to a crowd gathered around his humble pushcart. Recognizing the dwindling supply of bak kut, he ventured to his friend's nearby liquor stall to replenish the meat.
These humble beginnings marked the birth of Song Fa Bak Kut Teh. From its origins as a single food cart on the street, Song Fa Bak Kut Teh has come a long way. However, the iconic pushcart serves as a reminder of its roots and the commitment to providing an authentic Bak Kut Teh experience.
Indulge in succulent, tender pork ribs that effortlessly fall off the bone, accompanied by a piping hot, flavorful, and tantalizingly spicy-peppery soup. Step into Song Fa and be transported to the nostalgic roadside dining of the 1960s, where every bite is a journey through time.
Experience the rich heritage of Bak Kut Teh in its purest form, as it continues to thrive and captivate discerning palates.
6) Poulet + Brasserie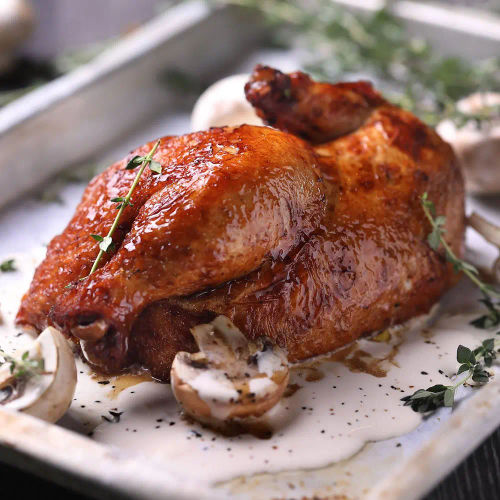 | | |
| --- | --- |
| Key Service | French cuisine |
| Address | ION ORCHARD, 2 Orchard Turn, B3-21, Singapore 238801 |
| Website | https://www.poulet.com.sg/restaurants/ |
| Phone | 6509 4342 |
| Operating Hours | Daily: 11:30am to 10pm (Last Order: 9pm) |
Fuelled by an unwavering devotion to culinary excellence, Poulet takes center stage as a distinguished establishment, weaving together the freshest ingredients and timeless roasting techniques.
Prepare to embark on an extraordinary dining adventure, where their pièce de résistance is the sublime French Roast Chicken, meticulously crafted to tender, succulent perfection. Get ready to have your taste buds spellbound!
Enhancing the main attraction, Poulet curates a tantalizing array of appetizers, sides, and heavenly desserts that will leave your taste buds craving for more. With an unwavering commitment to quality and an unwavering pursuit of impeccable flavors, Poulet emerges as a culinary paradise where guests can immerse themselves in the exquisite world of French cuisine and relish every mouthwatering bite with sheer delight.
7) Arteastiq @ Mandarin Gallery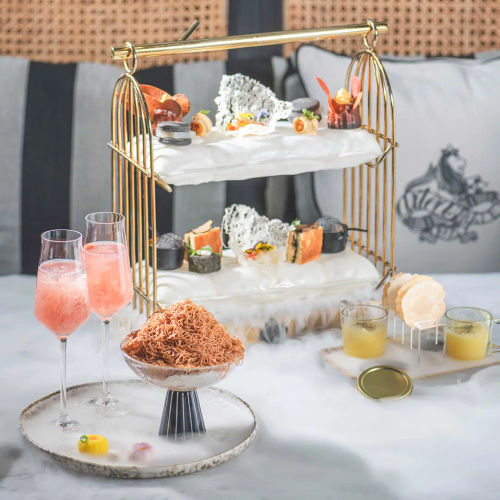 Arteastiq offers an all-day menu that is sure to delight and captivate your senses. With a diverse and imaginative range of dishes crafted by their Executive Chef, Chef Yip, the menu showcases a fusion of continental cuisines.
Expect skillful blending of unexpected flavors and ingredients, resulting in truly extraordinary culinary experiences. Chef Yip's unwavering passion for exploring ingredients and creating harmonious flavors is evident in his culinary creations.
Allow your taste buds to embark on a journey to uncharted culinary destinations, where beauty transcends what meets the eye. Surrender to the allure of flavors and experience a realm of gastronomic delights.
8) Taste Paradise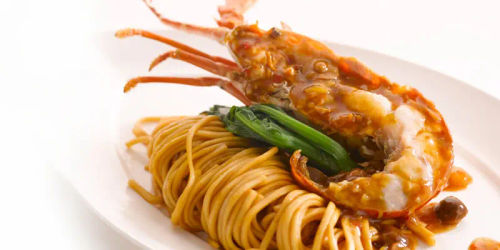 The journey of Paradise started with Seafood Paradise, a quaint yet well-loved eatery in Defu Lane back in 2002. Its reputation as one of the top brunch spots in Orchard paved the way for a second location at the iconic Singapore Flyer, drawing not only locals but also visitors from around the world.
Founder Eldwin Chua's unwavering commitment to serving delectable food at reasonable prices played a pivotal role in the expansion of the Paradise brand.
Presently, Paradise Group consists of 11 culinary concepts spanning 9 countries. With almost 50 restaurants in Singapore and over 60 worldwide, our mission is to deliver extraordinary dining experiences to food enthusiasts across the globe.
9) Smile Martabak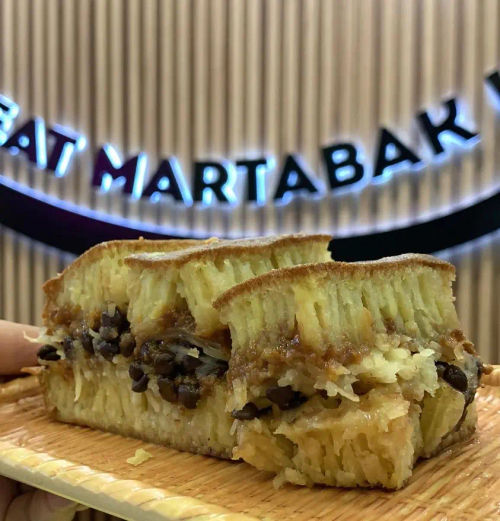 Smile Martabak in Singapore is an enchanting culinary haven that transports you to the vibrant flavors of Indonesia's beloved martabak. Stepping into this cozy and inviting eatery is like entering a world of pure indulgence.
Prepare to be tantalized by a menu that boasts an array of mouthwatering martabak options, meticulously crafted with an unwavering commitment to taste and texture.
Whether you crave something sweet or savory, each bite promises to take your taste buds on an unforgettable journey. Get ready to savor the delightful wonders of Smile Martabak!
Smile Martabak offers a wide range of flavors to cater to different preferences. Whether you enjoy the classic combination of chocolate and cheese or want to try adventurous options like matcha and red velvet, there is something to please every palate. Located in Orchard, Smile Martabak is renowned as one of the top brunch spots, serving an array of delicious dishes for brunch enthusiasts to enjoy!
Brunch Orchard Singapore
In conclusion, diversifying your culinary palate in Orchard, Singapore is a delightful journey with endless possibilities. From the aromatic spices of Indonesian Martabak at Smile Martabak to the sublime French Roast Chicken at Poulet, each food establishment offers a unique dining experience.
Every visit to these top brunch spots in Orchard is not just a gastronomical journey, but a testament to the passion, creativity, and dedication of chefs who strive to serve the best flavors to their customers.
So, whether you're a local food enthusiast or a culinary tourist, a brunch expedition in Orchard, Singapore is an adventure worth embarking on!
Frequently Asked Questions (FAQs)
If you have any questions about Brunch Spots in Orchard Singapore, you can refer to the frequently asked questions (FAQ) about the best Brunch Spots in Orchard Singapore below:
What are the best brunch spots in Orchard Singapore?
The best brunch spots in Orchard Singapore are Cafe Ma Maison, Shisen Hanten by Chen Kentaro, Surrey Hills Grocer, and Arteastiq @ Mandarin Gallery.
What would a typical brunch offer in Singapore?
A typical brunch in Singapore would offer a combination of breakfast and lunch dishes, with a focus on hearty and indulgent options. This could include dishes like traditional local favorites such as kaya toast and soft boiled eggs, or international offerings like French toast, scrambled eggs, or eggs Benedict. Other popular dishes for brunch in Singapore could include savory items like omelettes, pancakes, burgers, and sandwiches, as well as sweet treats like waffles or pastries.
What is brunch time?
Brunch time is typically between 10am to 3pm, with some restaurants extending their brunch hours until 5 or 6pm. However, this may vary depending on the specific restaurant's opening hours and menu offerings. It is best to check with the individual establishment for their specific brunch timings.
What are some popular brunch menus available at the best brunch spots in Orchard, Singapore?
The best brunch spots in Orchard Road Singapore offer a wide range of delectable brunch, including favorites like avocado toast, scrambled eggs, poached eggs, grilled chicken burger, smoked salmon, truffle fries, bacon eggs waffles, cereals crusted French toast, Spanish baked eggs, and BBQ.
Are there any coffee shops among the top brunch cafes in Orchard, Singapore?
Absolutely! Alongside the delicious brunch, many of the best brunch cafes in Orchard, Singapore also serve exceptional coffee. Whether you're looking for a strong espresso or a creamy latte to accompany your meal, these cafes have got you covered.
Can I find egg dishes on the weekend brunch menus at the recommended brunch spots in Orchard, Singapore?
Yes, egg dishes are a staple on the weekend brunch at the recommended brunch spots in Orchard Road Singapore. Whether you prefer classic poached eggs, scrambled eggs, Spanish baked eggs, or bacon eggs waffles, you'll find a variety of mouthwatering options to satisfy your cravings.
Do any of the best brunch spots in Orchard, Singapore offer unique and innovative brunch menus?
Yes, some of the best brunch spots in Orchard Road Singapore are known for their creative and unique brunch menus. From urban rustic havens to trendy cafes, these establishments take traditional brunch dishes and add their own twist, offering dishes like sourdough toast with unique toppings and cereals crusted French toast.
Is Wild Honey one of the top brunch spots in Orchard, Singapore?
Yes, Wild Honey is widely regarded as one of the top brunch spots in Orchard, Singapore. With its extensive brunch menu featuring a variety of dishes, including avocado toast, poached eggs, smoked salmon, and more, it has become a favorite among locals and tourists alike.
Can I find a weekend brunch menu that includes BBQ pork shoulder benny at the recommended brunch spots in Orchard, Singapore?
Absolutely! Some of the recommended brunch spots in Orchard, Singapore offer a Sunday brunch menu that includes mouthwatering dishes like BBQ pork shoulder benny. These spots combine unique flavors and ingredients to create a memorable dining experience for brunch enthusiasts.
Additional Useful Articles
If you are looking for other useful guides and articles about the best Brunch Spots in Orchard Singapore, check them out below: