Dating App Singapore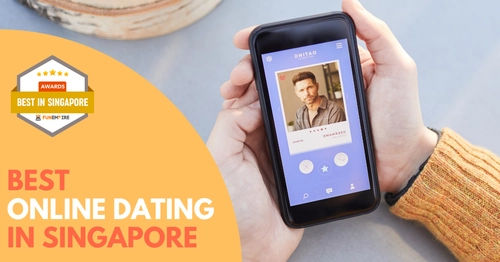 Singapore has many single people that are looking for love.
The best dating apps in Singapore include Coffee Meets Bagel, Christian Connection, eHarmony, and Happn.
When selecting a dating app in Singapore, take into account factors like functionality, user base, feedback, and pricing.
In Singapore, dating apps have gained immense popularity as they offer a convenient way to meet new people and discover potential partners.
Whether it be a good number of members or exclusive features, these apps will not disappoint you when it comes to finding your perfect match.
Quick Summary
Best dating apps in Singapore include Coffee Meets Bagel, Christian Connection, eHarmony, and Happn.
When choosing a dating app in Singapore, consider factors such as features, number of users, reviews, and cost.
Dating apps in Singapore are highly popular, with many people using them to conveniently meet new people and find potential partners.
Best Dating App Singapore
1. Coffee Meets Bagel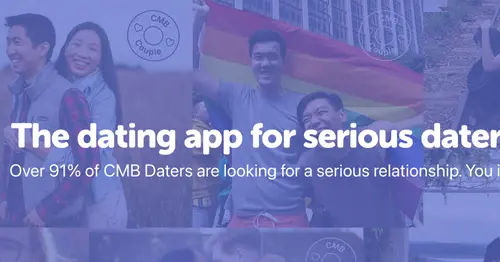 Coffee Meets Bagel's accuracy allows you to count on them to provide a list of suitable matches, which is developed using their correct methodology.
Profiles are not limited to the surface. Each profile contains extensive information about a person's interests and current status.
The app even has a customized icebreakers feature that will encourage you to begin a discussion if you have difficulty breaching the wall between conversations.
Key Differentiators
Personalised icebreakers
Confidence booster
In-depth profiles
Client Testimonial
"It was like we had known each other forever. We dated for 9 months, got engaged, and 10 months later we're married! […] And are now expecting our first child!"
2. Christian Connection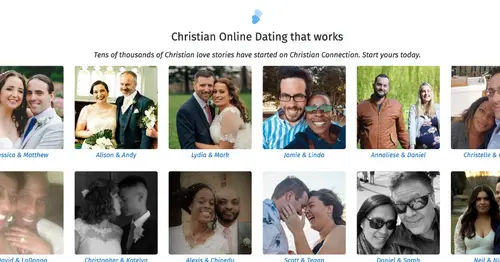 The Christian Connection has won prizes from the UK Dating Awards and has been recognized across the world.
They're a Singapore dating site that caters to Christians, as the name implies. They assist members in connecting with one another and forming relationships that might subsequently develop into intimate partnerships.
There are also a variety of Christian dating sites, including discussion forums, Meetups, and dating events.
Key Differentiators
Dating advice
Genuine and active members
Dating events & free member-run meetups
Client Testimonial
"Hi. This is this just a brief note to say Nigel and Helen who met here three years ago were married on Saturday in Cheshire. Thank you so much for helping us meet. It's a long story but it's been amazing for us both and we are so happy and excited for our future."
3. eHarmony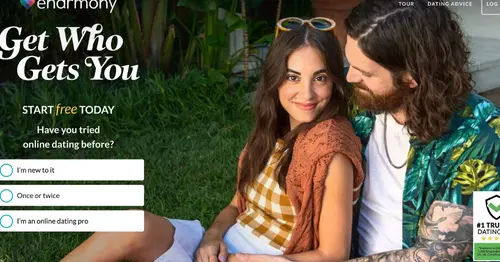 The most significant aspect of eHarmony is that it includes a large number of categories from which to choose, giving you more options than other sites.
Among the top qualities you'll be able to discover are Asian, Christian, Senior, Jewish, Hispanic, and Local. These requirements make it easy to find people on the site.
Because eHarmony is known for having members who are serious about finding long-term partners, many people consider it to be the finest dating app in Singapore in 2021 if you want to find love.
The site has also expanded into the worldwide online dating market, demonstrating its trustworthiness. It is not simply focused on finding the most compatible match; it is also interested in introducing you to a possible lifetime companion for a long-term relationship.
Key Differentiators
Singapore date ideas
Gift subscriptions and promotions
Relationship advice
Client Testimonial
"After being unsuccessful in a lot of matchmaking service providers, I was able to find the perfect match for me on eHarmony. I can't be anymore happier than I am right now. I must say, the detailed and accurate compatibility estimates from the site were of huge help in finding the one for me. It took about 3 months before I matched with my wife, it was a pretty long time but she was definitely worth the wait. I was 32 back then, now I'm 38 and I can proudly say that I am happily married for almost five years now. I'm glad the site still does what it does best, make matches that last."
4. Happn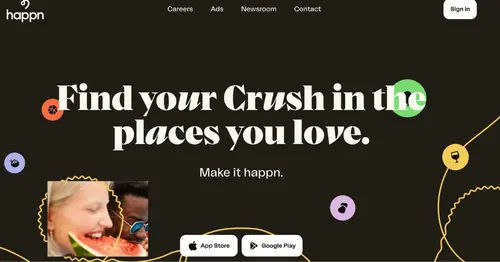 The basic idea behind Happn is that most of us have met someone attractive on the subway, bus station, or while waiting in line at an ATM. You're afraid to approach because you don't have the nerve or pick-up line, so you just hope they'll see you again.
With Happn, you may look up your stunning stranger with ease, as long as they have the app. How it works: Every time you encounter someone who has the app, it notes and keeps those encounters.
So all you have to do now is go down the list of Happn users you came into contact with that day. A user won't be shown unless you physically cross paths, so this app encourages you to get out there and explore!
Key Differentiators
You get to see the person in real life prior to meeting
The nature of crossing paths first gives that organic feel to non-online dating
Client Testimonial
"I do love this app, though I am single right now! But seriously I got a best friend from this. I have given only 4 star ⭐ because even I want to subscribe it's premium features I am not able to. Respected happn team, Please add some UPI and another card mode!"
5. Meetup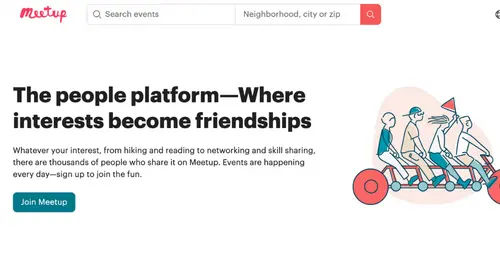 Meetup isn't a dating or networking site in and of itself, but it does include a number of Singles groups. Meetup is a platform that enables you to meet like-minded individuals who share your interests or way of life, regardless of what they may be.
Whether you're looking for a group to help you decorate your house, learn rock climbing, watch independent movies, or dance tap, there will be a Meetup organization for it. There are also many Singles groups on Meetup where singles gather to talk about the joys and trials of being single.
Before getting busy pursuing individuals, Meetup believes it is more suitable to first "hang out as a group of friends."
Key Differentiators
Plenty of possibilities
Great not just for romantic interests but contacts / friendships as well
Client Testimonial
"I'd be a recluse without it! I am in a fitness group, a music group and a volunteer and nature group. Love MeetUp. I haven't really thought that there are someones at a higher level who might be making it difficult for the organisers. I haven't heard that. I am a five star reviewer for the benefit from Meetup that I have received."
6. Tinder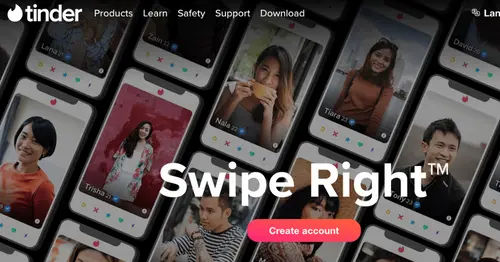 Everyone has different preferences. If you're searching for a light, simple relationship, this is one of the greatest Singapore dating apps for you.
On the surface, everything is clear with Tinder: matches are purely based on appearance. It does not guarantee a happy ever after, but many casual relationships have evolved into serious partnerships.
When Tinder was originally launched 9 years ago, it caused eyebrows to shoot up because of the company's casual encounters (hook-up). Nonetheless, a decade on, and Tinder is still standing strong and unshaken.
Key Differentiators
User-friendly
No tedious questionnaires / preferences to fill up
Matches are quick
Client Testimonial
"So never thought I would say this but I found the love of my life on Tinder lol. So so many bad experiences to go through to get to him. But honestly, he is worth all that sacrifice. Keep your head up folks, you will get there."
7. OkCupid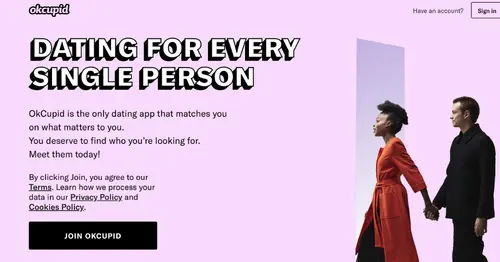 You'll have a lot of options in the OkCupid platform to present yourself and be recognized for your real self, not just your physical appearance.
The algorithm asks key questions in order to determine one's real identity. This will enable you to connect with your genuine match.
OkCupid is one of the most popular and reputable dating sites in Singapore. They also have various categories, such as Jewish or spiritual singles. OkCupid has been operating since 2004, making them one of the longest-standing and trusted dating sites in Singapore.
Key Differentiators
22 gender and 13 orientation options
Dating safety tips
Community guidelines
Client Testimonial
"I've been on OkCupid for the past 6 months and let me tell you, the site is very nice. I love answering the questions because I'm a trivia kind of guy. There are a lot of female fake profiles that will try to get you to give them money, but they're pretty easy to spot. I've had a couple of solid connections with 2 real females so far. Since I'm older, I'm sad to see that there aren't a lot of people my age range it seems. The site is full of kids looking for fun, but that's not me. I just wish there were more people in their 30s and 40s, but it's not like I'm running out of matches, so everything's okay."
8. Mingle2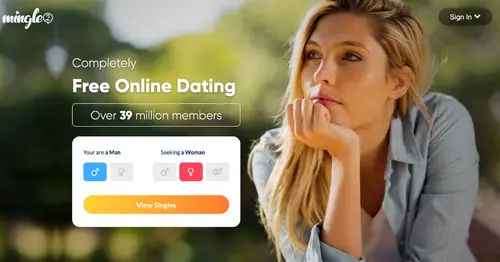 Mingle2 is one of the best free dating app in Singapore, and it has over 600,000 new members every month, so you can rest assured that you'll be able to find your match via their website. Singles who are enthusiastic about meeting their future dates congregate on this online dating service's diverse community of male and female users as well as all genders and religions.
Aside from being free and accessible online and in apps, Mingle2 is also simple and quick to use. You may even limit your search to a certain gender, age, location, or amusingly, interest.
This dating network is well-known and utilized across the world, so you'll have a greater chance of finding your match after only 5 minutes of registration.
Key Differentiators
Quick and easy to register
Accessible through web and apps
Guaranteed safety and security for its members
Client Testimonial
"Hello there. I just want to thank Mingle2 for making it possible for me to find true love I have been looking for. I am proudly saying that I am now engaged to be married with someone I found here."
9. Bumble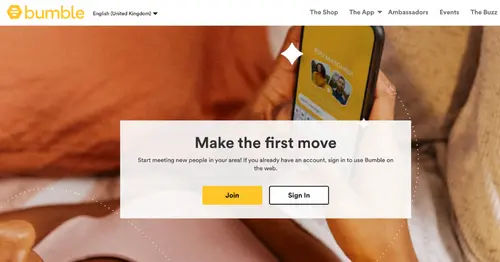 Bumble was founded in 2012 by two former Harvard students who wanted to create a platform where women could meet single men and start chatting with them. Bumble began as a mobile app that solely focused on matching people up. They've since expanded their features beyond simply a matchmaking service.
As a result, you may now use Bumble to locate a team member, a friend, or a date.
They are renowned for defying (traditional) social conventions by allowing women to make the first move. They are committed to creating a safe online environment in which everyone is encouraged to respect and be nice to one another.
Key Differentiators
Online dating feature
Options to meet new business colleagues
Chances to create new social circles
Client Testimonial
"Unlike other dating apps, the algorithm for Bumble doesn't filter out your type based on your previous swipes. This opens up even more opportunities to meet different types of people, including someone who has a personality that's completely contrary to your type, but who knows, opposites attract too."
Dating App Singapore
As you can see, there are a number of dating apps available for singles in Singapore. Do you know which one is the best app for your needs? If not then check out our list and read through some reviews to find an app that will work well with who you are as a person. Nonetheless, we hope these 10 Best Online Dating Apps article in Singapore has something great to offer you and your love life!
Before you go, do check out our other articles as well!
Frequently Asked Questions
If you have any questions about dating apps Singapore, you can refer to the frequently asked questions (FAQ) about the best Dating Apps in Singapore below:
What are some popular dating apps in Singapore?
The best dating apps Singapore include Coffee Meets Bagel, Christian Connection, Lunch Actually, eHarmony, and Happn.
What is a dating platform?
A dating platform is an online service or mobile app that allows users to connect with other people for romantic or sexual relationships.
What is a geo-social networking app?
A geo-social networking app is an app that uses your phone's location to help you find and connect with other users nearby.
What is the Flirting Gallery?
The Flirting Gallery is a feature on the Lunch Actually app that allows users to upload photos of themselves and receive feedback from other users.
Can you send unlimited messages on dating apps?
Many dating apps allow users to send unlimited messages, but some may have restrictions or limits on the number of messages you can send per day.
What is Grindr?
Grindr is a dating app designed for gay, bisexual, and queer men. It allows users to connect with fellow Grindr males in their area for dating, hook-up, or socializing.
What is a compatibility quiz?
A compatibility quiz is a questionnaire or survey that users can take on a dating websites or app to determine how well they match with other users based on factors like interests, values, and lifestyle.
Are dating apps just for casual hook-ups?
While some dating apps are geared towards casual hook-up, many are also designed for users who are looking for serious relationships. It's important to read the app's description and user reviews to determine if it's a good fit for your dating experience.
Can users find more than just hook-ups on dating apps in Singapore?
Yes, there are many dating apps Singapore that are designed for users who are looking for serious relationships. Other apps like Lunch Actually focus specifically on providing matchmaking service and helping users find long-term partners rather than just casual hook up.
Can users make meaningful connections on a free dating app?
Yes, users can make meaningful connections on a free dating app. Apps like Bumble and OkCupid offer free versions with features that allow for messaging and profile creation. However, some free dating apps may have restrictions on how many profiles you can view or how often you can message other users. Additionally, some apps may require users to pay for premium features, such as the ability to see who has liked your profile or to extend the 24 hours match window.
Additional Useful Articles
If you are looking for other useful guides and articles about Dating Apps in Singapore, check them out below: