Fun at FunEmpire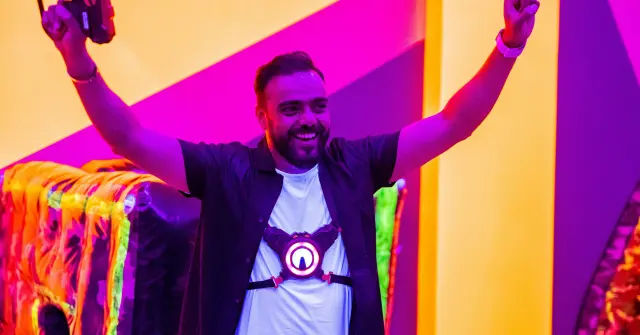 FunEmpire is the ultimate destination for team building events and corporate fun. We offer a variety of activities that are perfect for groups of all sizes. From laser tag to escape rooms, we have something for everyone!
Our experienced event planners are friendly and knowledgeable, and will work with you to create a custom experience that your team will love and enjoy!
Contact us today to start planning your next event!
1. Corporate Fitness
At FunEmpire, we believe that promoting health and fitness doesn't have to be all work and no play. That's why we've created a corporate fitness program that helps teams have fun while getting fit.
From team-building exercises to group fitness classes, we offer a variety of ways for teams to get moving and have fun. Explore through our different physical fitness activities such as SaberFit, BounceFit, Poundfit, and Boxing!
So whether your team is looking to get out of the office and bond over some physical activity or just wants to promote a healthy workplace culture, FunEmpire is here to help.
2. Team Building
At FunEmpire, we believe in the power of play. We think that when teams have fun together, they bond and build camaraderie.
That's why we offer physical team bonding such as PoolBall Singapore, Bubble Soccer, Ninja Tag, Laser Tag and creative workshops like Art Jamming, Terrarium, Leather Workshop, Clay Workshop, all designed to get team members excited and engaged.
We want team members to feel a sense of anticipation and excitement about working together. And we want them to experience the joy and happiness that comes from collaborating and succeeding as a team.
By making team building fun, we think we can help teams achieve their full potential.
3. Virtual Team Building
At FunEmpire, we believe that teams who have fun together, work well together. That's why we offer a variety of virtual team building activities that are perfect for remote teams.
From mind-blowing escape rooms and challenging strategy games, like Virtual Escape Room, Virtual Amazing Race, and Virtual Time Travel, to fun creative workshops, such as Virtual Candle Making Workshop, Virtual Clay Workshop, Virtual Terrarium, and Virtual Leather Workshop.
Our activities are designed to help team members bond with each other and get to know each other. And best of all, they can be enjoyed from the comfort of your own home!
4. Carnival & Family Day
Carnival & Family Day is an event that your team and their family may look forward to! It's a day where you may get to let loose, have fun, and show appreciation to your staff and their families.
There are fun games and activities for everyone to enjoy, creative booths to explore, and delicious food booths to indulge in. Plus, there's live entertainment throughout the day to keep everyone entertained.
Especially, when restrictions are slowly being lifted and the world is opening its outdoors again, this is a great opportunity to come together as a team and just have some fun! Organizing a carnival and family day will show how grateful you are to have such a supportive and fun-loving team.
Fun at FunEmpire
At FunEmpire, we believe that fun is the key to a successful team.
That's why we offer a variety of fun team building activities that are designed to get your team working together and having a blast. From giant games to mind-blowing challenges, we have something for everyone. And our unique setting is the perfect place for your team to let loose and have a fun-filled day.
So come on down and see what all the excitement is about. We guarantee you'll have a blast!