Interesting Workshops Singapore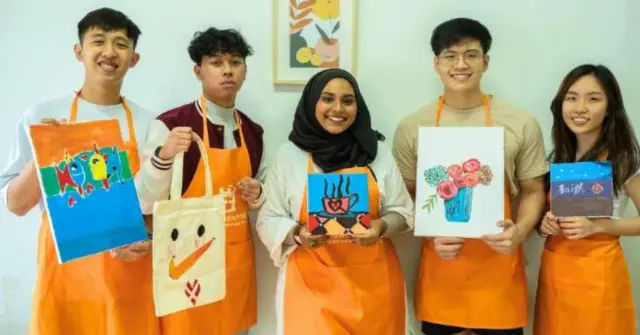 Singapore is a land of opportunities, and this is especially true when it comes to learning. There are many interesting craft workshops that you can attend in Singapore, but you might not know about them all.
In this article, we will discuss the most interesting craft workshops that you probably didn't know existed! We hope that this information helps you learn more about the wonderful world of creative workshops.
Also, these are perfect for Team Building Singapore activities, so what are you waiting for? Check them out down below!
Benefits of Participating in Interesting Workshops Singapore
Participating in these interesting workshops can help you learn new skills, meet new people, and have a lot of fun.
These team building workshops are the perfect way to spend your free time, and you'll be able to create beautiful pieces of art that you can proudly display in your home.
Get on a learning journey and discover a new skill in these craft workshops in Singapore, a therapeutic session is awaiting you and the whole team.
Tips For Participating In Interesting Workshops Singapore
When participating in a workshop, it is important to remember a few key things:
1. Dress comfortably
You'll be doing a lot of crafting, so you'll want to be comfortable!
2. Arrive on time
Most corporate workshops start on time, and you don't want to miss out on all the fun.
3. Follow the instructor's lead
Crafting can be tricky, so it's best to follow the instructor's lead to avoid any mistakes and spend quality time in these art workshops.
4. Have fun!
Crafting is a fun way to spend your time, so make sure you relax and enjoy yourself. Organise corporate workshops now and have fun with your team!
Recommended In-Person Interesting Workshops Singapore
1. Art Jamming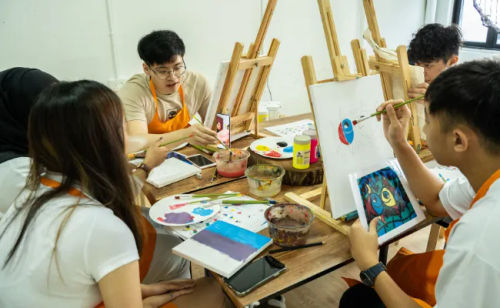 Want to be the next Picasso or Van Gogh? Introducing the new approach to team building. Singapore's Best Art Jamming Provider, FunEmpire's Art Jamming Experience, is an art workshop perfect for beginners and experts alike!
Art Jamming is a fresh new initiative that is highly recommended to boost creativity, nurture patience, foster interactions amon participants, and widen your art education providing more advanced art techniques.
Our fun and relaxing art jamming sessions will inspire participants to unleash their creativity in a cozy and non-judgemental environment.
2. Terrarium Workshop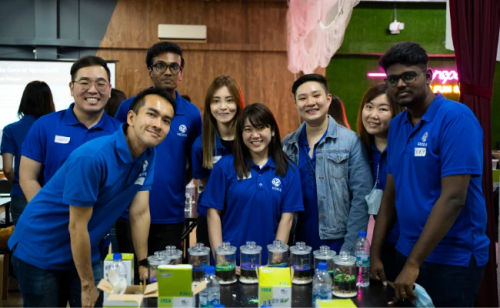 Terrarium workshop allows you to express your creativity in a fun and eco-friendly way!
Our Craft Workshops in Singapore curriculum is specially developed in-house by our experts to incorporate learning concepts, practical hands-on features, and fun elements to create an unforgettable experience.
If you have been recently into a pottery workshop, incorporate these fun craft workshops in your team-building company.
Build your own little portable forest today with us at Fun Empire, art cultivation and create your own garden inside your very own bottle today!
3. Leather Workshop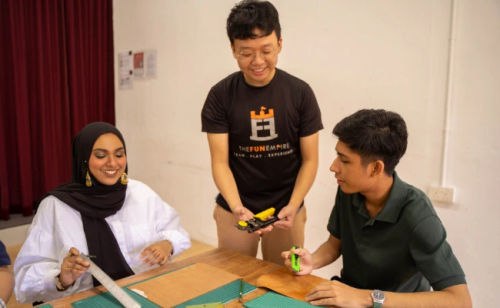 Are you a Leather Workshop enthusiast? If you love your leather crafting products as much as we do, you've probably thought of doing it yourself!
From a card holder, and key fob, to a coin pouch. You name the type of leather goods and we have it.
Come together with your colleagues at work and make a company card holder for your department! Leather-making workshop team building has never been so innovative.
4. Clay Making Workshop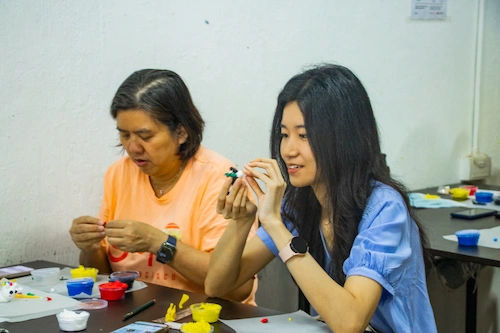 Get crafty with FunEmpire! Our clay making workshops are cozy, intimate, and a fun way to learn a new skill. All materials included. Each team member gets to create their own adorable mini clay figurines!
Make your own miniature clay art in this art jam and the best craft workshops. Join these unique workshops and explore basic techniques.
5. Candle Making Workshop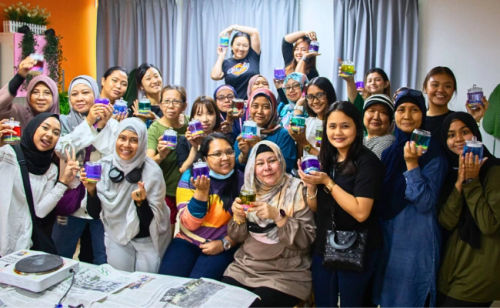 Get creative and build your very own customized gel candle! Take home a new skill and a new souvenir signifying the fun and exciting team bonding experience.
This candle making workshop is perfect for corporate workshops and team-building workshops.
Decorate and choose from a wide range of figurines to up your candle game!
Recommended Virtual Interesting Workshops Singapore
6. Virtual Art Jamming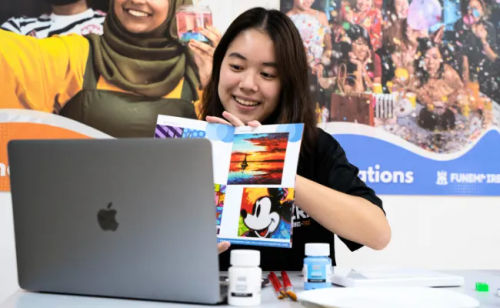 Looking for a unique Virtual Art Jamming experience?
Do you have art enthusiast friends who just want to stay at home but love creating their own masterpiece? Awaken their high-quality craft spirits and let their creative juices flowing in this DIY Home Kits.
Join us for creative tote bag Virtual Art Jamming sessions! Let your creative juices flow and create your very own tote bag for yourself or as a gift!
FunEmpire's Virtual Art Jamming offers everything you need for a stress-free painting session. No painting experience is required!
Don't worry about the materials you need for we will provide and deliver all the materials straight to your home!
7. Virtual Terrarium Workshop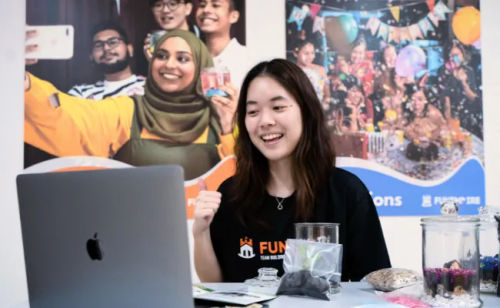 Grow your own miniature garden while working from home! Our Virtual Terrarium Workshop is fully facilitated by our certified trainers and all Terrarium materials are included.
Your individual Terrarium Kit will be delivered straight to your doorstep before your event! Our Virtual fun workshops are perfect for remote teams and teams who are working from home!
These popular creative workshops are perfect for you can do these in the comfort of your homes.
8. Virtual Leather Workshop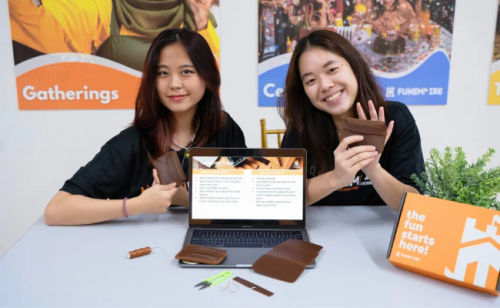 Get hands-on with our Virtual Leather Workshop! Design and craft your own coin pouch and other key chains from the comfort of your own home.
Your individual Leather Crafting kit will be delivered straight to your doorstep before the start of your private virtual event. Professional facilitation will be provided throughout your entire Virtual Leather Making session.
Along the way, you will also gain some insight into the different types of leather and how to properly care for your leather items.
9. Virtual Clay Making Workshop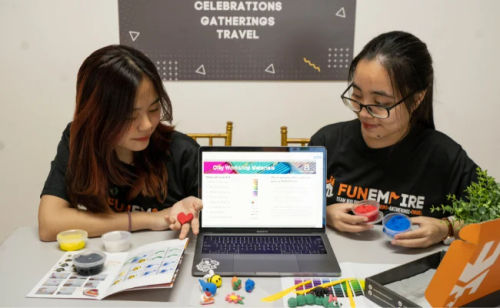 Our Virtual Clay Making Workshop is perfect for remote teams and teams who are working from home!
Get creative with your colleagues and make your own miniature clay art in this fun, virtual workshop! All materials are included and professional facilitation will be provided throughout the entire session.
Learn all the basics in these online classes and the best art workshops.
Other Workshops You Should Try
Sewing Classes
Sewing is a useful skill to have and it is also a very therapeutic activity.
Some offer courses for both beginners and those who want to improve their sewing skills. Also look for those who have specialized courses such as pattern making.
Jewellery Making
Jewellery making is a fun and creative way to express yourself and create your own unique pieces of jewellery. There are many different jewellery-making workshops available in Singapore, ranging from beginner to advanced levels.
In craft workshops, you will learn how to design and create your own Jewellery, using a variety of materials such as beads, wire, and metals.
You will also learn about the different techniques used in this type of craft workshop, such as soldering, setting stones, and finishing.
Jewellery making incorporated in team building workshops is a great way to unwind and relax, while also creating something beautiful that you can wear or give to someone special.
Pottery Classes
Pottery classes are definitely one of the most unique and satisfying experiences. Working with clay is a relaxing and therapeutic process, and it's also deeply satisfying to see your finished piece come to life.
Whether you're a beginner or a seasoned artist, art workshops are a great way to explore your creative side. And if you're looking for a truly unique gift, handmade pottery is always a thoughtful and memorable option.
Soap Making
Soap making is a popular art workshop that has been gaining popularity in recent years. Soap making involves the saponification of oils and fats to create soap. In the past, soap was made using the hot process method, but today, most soap is made using the cold process method.
Cold process soap is made by combining oils and fats with lye and water. The mixture is then placed in a mold and allowed to set for several weeks.
After the soap has set, it can be cut into bars and used. Soap making is a fun and rewarding hobby that allows you to create your own bath bombs, body wash, and hand soap.
So be sure to enroll in these kinds of fun craft workshops!
Brush Calligraphy
Brush calligraphy is a form of calligraphy that uses a brush instead of a pen. Brush calligraphy workshops are becoming increasingly popular, as they offer a unique way to learn this traditional art form.
In addition to providing an opportunity to learn about the history and techniques of brush calligraphy, these workshops also offer a chance to create beautiful pieces of art.
The end result is often a work of art that is both visually stunning and deeply personal.
Tapestry Weaving
Tapestry weaving is a fun and relaxing way to create your own unique artwork. The process is similar to traditional weaving, but this uses a variety of colorful fibres to create intricate patterns and designs.
These fun craft workshops are a great way to express your creativity, and let your creative juices flowing, and the finished product can be used as a wall hanging, table runner, or even a rug.
These classes are available at a number of art galleries and studios in Singapore, and the cost is typically very reasonable. If you're looking for a new and exciting art activity to try, Tapestry weaving is definitely worth checking out.
Paper Making
Have you ever wanted to try your hand at paper making? If so, there are several great paper making workshops in Singapore that can help you get started. It is a centuries-old art form that can be both rewarding and relaxing.
The process begins with soaking paper pulp in water until it is soft enough to work with. Once the pulp is ready, it is placed on a screen and pressed into thin sheets.
The sheets are then dried and can be used for a variety of purposes, from creating handmade cards to covering journals. It is a great way to express your creativity, and there are many different workshops available in Singapore that cater to all levels of experience.
So why not give it a try? You might just surprise yourself with what you create in this paper making workshop!
Latte Art
Latte art is a beautiful, yet underappreciated, form of coffee art. While it may seem daunting at first, latte art is actually quite easy to learn with a bit of practice.
The three essential pour techniques are free pour, Rosetta, and heart.
Free pour is the most basic technique and simply involves pouring steamed milk into the espresso in a slow, steady stream.
Rosetta is a bit more advanced and involves pouring the milk in a spiral motion to create a delicate design.
Heart is the most difficult technique and requires precise control to create the perfect heart shape.
With a little practice, you can easily master all three of these techniques and impress your friends and family with your Latte Art skills.
Resin Art
Resin Art is a unique and fun form of art that can be enjoyed by people of all ages. It involves the use of Resin, a clear liquid that hardens when mixed with other ingredients, to create beautiful and intricate designs.
Resin Art can be used to create a wide variety of items, including jewelry, sculptures, and even birthday parties decorations. Best of all, Resin Art is relatively easy to learn and can be enjoyed by beginners and experts alike.
Crochet Workshops
Crochet is a fun and easy way to make cute items like stuffed animals, hats, and blankets. If you're looking for a Crochet Workshop in Singapore, there are a few Crochet Workshops available that are sure to be a lot of fun.
Crochet is a great activity for all ages and can be done in a group or by yourself. Craft Workshops like this typically include all the materials you'll need to get started, as well as step-by-step instructions so you can make your very own Crochet creations.
Whether you're a beginner or an experienced Crocheter, Crochet Workshops are sure to provide you with a fun and creative outlet.
Creative workshops provider
There are a lot of craft workshops venue you should try for your next art workshops, corporate workshops, or if you just simply want to be involved in creative workshops and learn new art techniques.
The venues we are about to share will undoubtedly give you the best craft workshops experience in town! What a fun experience indeed! Also Fun Empire offers fun activities for your corporate events, fun workshops, art jam experiences, candle making, and other great experience!
Fun Empire
Craft Atelier
Itchy Fingers Studio
Visual Arts Centre
Interesting Workshops Singapore
Overall, these workshops offer a great way to learn new skills and knowledge that you can apply in your everyday life. From pottery and bread-making to feng shui and Ikebana, there is something for everyone.
Also, these are perfect for Team Building Singapore activities, so what are you waiting for?
So why not sign up for one today? Who knows, you might just find your new passion.
Frequently Asked Questions
What workshops are there in Singapore?
There are a variety of interesting workshops in Singapore, including pottery making, bread making, leather crafting, tea appreciation creative workshops, paper making workshop, and candle making.
Fun workshops in Singapore
If you're looking for a fun and interesting way to spend your day, then FunEmpire has the perfect solution for you – our range of fun workshops in Singapore! Our workshops are cozy, intimate, and a fun way to learn a new skill. All materials included. Each team member gets to create their own adorable mini clay figurines!u003cbru003eu003cbru003eMake your own miniature clay art in this art jam and the best craft workshops. Join these unique workshops and explore basic techniques.u003cbru003eu003cbru003eOur candle-making workshop is perfect for corporate workshops and team-building workshops.u003cbru003eu003cbru003eDecorate and choose from a wide range of figurines to up your candle game!