Korean Massage Places
Korean massage uses techniques from Japan, Thailand, and China, with a focus on Korean herbal remedies and a whole-body approach to relaxation and health. You can also get a Swedish massage, a trigger point massage, or a deep tissue massage instead of a Korean massage. Korean massage treatment offers a very distinct vibe from other Western massage parlors. This is why you should be aware of the top Korean massage places in Singapore.
1. Moomin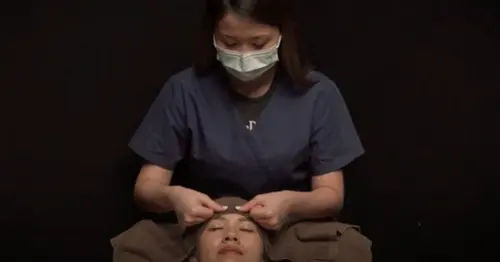 Key Services
Deep sleep dry massage
Website
https://moomin.com.sg/
Address
Funan: 107 North Bridge Rd, #B1-19, Singapore 179105
VivoCity: 1 HarbourFront Walk, #02-96 VivoCity, Singapore 098585
Phone
Funan: +65 6970 0767
VivoCity: +65 6255 3105
Email
https://moomin.com.sg/contact-us/
Operating Hours
Monday – Sunday: 11:00 AM – 9:00 PM
Moomin Dry Massage is the first of its kind in Singapore. Because of this, its primary objective is to reduce the emotional and mental strain that might come from insomnia and similar conditions. The deep sleep state is reached by relaxing the scalp and lightly kneading it. This creates an environment that is good for meditation. Different types of therapy are used to treat symptoms like body stiffness, headaches, migraines, and trouble breathing while sleeping. Moomin is aware that sleep deprivation may affect people of many ages and backgrounds.
Key Differentiators:
Korean Massage Techniques
Herbal Remedies
Whole Body Approach to Relaxation and Health
Customer Testimonial:
"Therapist SK is skilful and pressure is just right! She is Friendly and did not hard sell. Will definitely recommend her when you come by. I had a good sleep and felt relaxed."

Mistika Ismail
2. G.Spa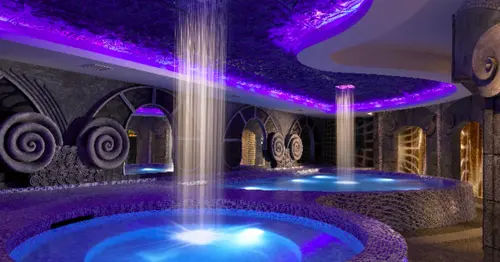 There is just one 24-hour spa in Singapore, and it just may change your mind about what an ideal staycation entails. Yes, you should spend the day and night at this beautiful retreat in Geylang. Spa services include the use of hot and cold pools, steam rooms, and saunas. After a day of treatment, if you're feeling peckish, G. Cafe has you covered with a delicious supper buffet. When you look at the long list of signature foot reflexology, body cleanses, facials, body wraps, and massages, you'll wish you had more time in the day.
Key Differentiators:
24-hour Korean Massage Parlor
Variety of Korean Massage Services
Cafe with Supper Buffet
Customer Testimonial:
"Love their massage. But for ladies, only one hot pool. Not much choices. Sauna is for single pax usage. There is steam bath too. Buffet meals available for any spa or massage package. 24hr which is very good for busy people."

Irene Lim
3. Soul Massage Singapore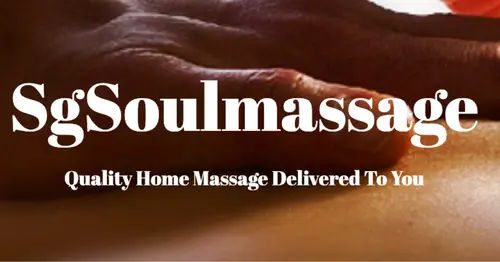 If you want to relax, Soul Massage Singapore is the place to go. They provide a range of full-body and traditional massage therapies, from traditional massage to Thai massage. Regardless of which option you select, they will do everything possible to provide a therapeutic and soothing treatment. Their masseuses know a lot about massages from many countries, like Thai and Balinese, so they can use the right technique for your chosen treatment.
Key Differentiators:
Full-body Korean Massage
Traditional Korean Massage Therapy
Thai and Balinese Techniques
Customer Testimonial:
"Great massage, value of money. Very professional and friendly."

Dora Zing
4. Ikeda Spa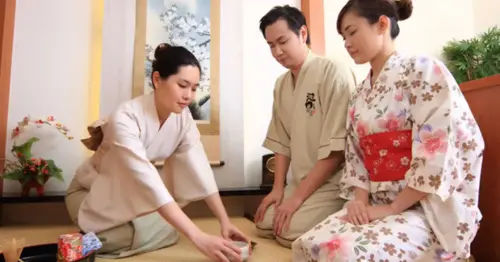 Experience first-rate care at Ikeda Spa. After all, the Japanese have a wealth of knowledge when it comes to excellence, and you can sample some of it at the Ikeda Spa. Since 2009, this special place has been the only spa in Singapore with a full-fledged relaxation area. It's a huge 3,000 square feet of peace and quiet. Everyone who enters their lavish facilities may do so in complete secrecy. If you need a daytime meeting space, you can rent a room to use with your family or colleagues.
Key Differentiators:
Exclusive Korean Massage
Relaxation Area
Meeting Space Rentals
Customer Testimonial:
"Got a voucher as a wedding gift and we used it on a zen candle massage for 2. I had an amazing experience here. My therapist, Yuan Xi massaged very well, and was really friendly 🙂 Will definitely be back here again to try their other treatments."

Gillian Low
5. Sofitel Spa
The beautiful Sentosa resort is home to the Sofitel Spa, which has first-rate facilities and services that are hard to beat. The outdoor spa garden has a beautiful swimming pool, a float pool with a waterfall, a mineral-rich mud pool, and a calming contemplative labyrinth for the ultimate zen experience. Additionally, there is a separate, ladies-only room where you and your girlfriends may relax and enjoy some quality time together. One of the best parts of any spa is the delicious food.
Key Differentiators:
Outdoor Korean Massage Garden
Float Pool and Waterfall
Ladies-Only Room
Customer Testimonial:
"My wife and I had a relaxing and enjoyable stay at the resort. It has a great ambience and the staff who served us at check-in and at the restaurant were most friendly and helpful. Definitely will be back for our staycation."

NS Lai
Korean Massage Places
Overall, Korean massage places provide the perfect opportunity to relax, rejuvenate, and restore your body. Whether you're looking for a traditional Korean massage or something more unique like Thai massage, there is an option to suit everyone's needs. Korean massage places offer a memorable experience that will leave you feeling refreshed and re-energized. They have high-end facilities and great service. We hope this helps you find the best Korean massage places Singapore has to offer.
If you're looking for more recommendations, you can check out our other posts below: