Massage Oil Singapore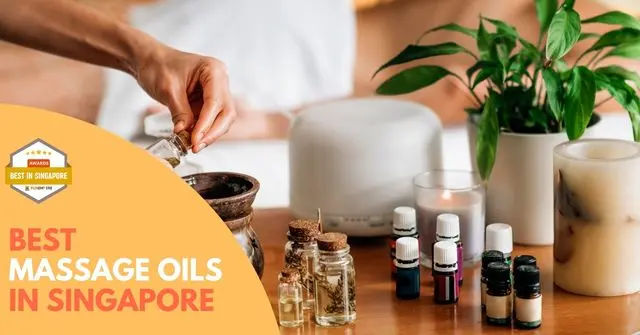 If you're looking for the best massage oils in Singapore, look no further!
In this blog post, we will discuss 10 of the best massage oils on the market today. We'll go over the benefits of each oil and help you decide which one is right for you. So whether you're a massage therapist or just looking for some at-home relaxation, and pain relief, these massage oils are sure to please!
1. Mt. Sapola Body Contour Massage Oil
This Mt. Sapola massage oil has a pleasant aroma and is beneficial in all areas of the body, but notably in areas with cellulite. Consequently, this oil is referred to as a body contour massage oil. Without the necessity for a liposuction operation, the extracts that are infused in this oil help burn off your extra and unwanted fat.
These active substances help maintain the firmness and integrity of your body's shape. Additionally, ladies who have recently given birth love using this massage oil to maintain their bodies in shape!
Key Differentiators
With extract that burns away excess/unwanted fats without going for liposuction
With this active ingredients, it keep the body shape firm.
Especially popular among woman who give birth that need to keep their body in shape
2. Now Foods Grapeseed Oil Pure
It can sound terrifying to apply oil to skin that is prone to acne. However, using this pure grapeseed oil helps combat acne and minimize scarring while regulating oil production in your body and face. This oil is also mild, non-comedogenic, and lightweight for individuals wishing to get a better complexion.
Key Differentiators
Sensitive Skin Care
All Skin Types
Light Silky Moisturizer
Customer Testimonial
A very good quality product. Highly recommended for sensitive and acne prone skin. Reduces oilyness in oily skin as well. Excellent results. The best part, now foods does not test on animals!

Rose
3. Hysses Eucalyptus Rosemary Massage Oil
This massage oil works by moisturizing your skin and reducing muscle soreness. It is made of jojoba oil, ginger, peppermint extract, and rice bran oil. More effective than any available muscle rub is this oil. Additionally, the ginger-infused oil in this product emits a little warmth that eases painful muscles by promoting improved blood circulation.
Key Differentiators
Protects against cellular damage from exposure to everyday skin aggressors with an extra antioxidant boost of Vitamin E
Nourishes and repairs the skin's natural barrier
Deeply penetrates skin layers to rehydrate and condition skin against premature dryness with rice bran and jojoba oil
4. Vasse Virgin Therapeutic Olive Bath and Massage Oil
While you enjoy your massage, this olive oil massage oil helps to hydrate, nourish, rejuvenate, and moisturize your skin. Additionally, it contains hemp, macadamia, and almond seed oils, which moisturize dry skin while helping to repair skin damage.
Key Differentiators
Not tested on animals
Sulphate and paraben free
No artificial colours or fragrances
Made in Australia
5. SheaMoisture Lavender and Wild Orchid Bath, Body and Massage Oil
Another of the best massage oils contains shea butter and lavender essential oils to help calm and soothe your skin. Additionally, the integrated wild orchard ingredient aids in moisturizing your skin and leaves a soft smell behind.
However, lavender oil aids in preventing your skin from aging prematurely. The thing that makes this massage oil so special is that it doesn't leave your skin feeling greasy or oily, and it also doesn't promote breakouts or acne.
Key Differentiators
Calms and soothes minor skin irritation
Hydrates and leaves skin delicately fragranced
Creates a fragrant spa bath, relaxing mind and body
6. Bath and Bloom Thai Jasmine Massage Oil
With its ability to moisturize your skin and aid in stress relief, Bath and Bloom's Thai Jasmine Massage Oil will help you relax and unwind. Thai Jasmine is renowned for its ability to lift your spirits and make you feel upbeat and healthy.
Additionally, jasmine oils provide advantages including calming anxiety and fostering self-assurance, happiness, and exhilaration. We adore these massage oils because they help your skin look better by reducing aging symptoms and promoting skin health.
Key Differentiators
Help relieve muscle tension
Jasmine scent relaxes your mind
Fosters self-assurance
7. The Body Shop Spa Of The World Thai Lemongrass Massage Oil
The tense muscles in your body can be relieved by using this Thai lemongrass massage oil. The restorative and therapeutic aroma of this massage oil, which is infused with lemongrass, is also known to help you relax your body and mind. It also assists in reducing painful muscles, arthritis, and joints, which improves and stimulates improved blood flow throughout your body.
Key Differentiators
Stimulating massage oil
Revitalises body and mind
With lemongrass from Thailand
8. The Body Shop Spa Of The World French Lavender Massage Oil
Life can be difficult and demanding. Bring your body to a stress-free refuge by using The Body Shop's French Lavender Massage Oil. French lavender essential oil, which is present in this product, has relaxing and sedative properties that can help with anxiety. Sesame seed oil and sweet almond oil are also included in them to nourish and moisturize your skin.
Key Differentiators
Relaxing massage oil
Soothes body and mind
With lavender from the south of France
9. Now Foods Liquid Coconut Oil
Infants may be particularly prone to skin inflammations. However, because it has moisturizing and anti-bacterial characteristics, coconut oil can be quite beneficial in reducing them. For instance, Now Foods' coconut oil can be used to treat cradle cap, acne, diaper rash, and eczema. Additionally, it is quickly absorbed and doesn't leave a greasy feeling after use.
Key Differentiators
Light and Nourishing
Coco Soul is 100 percent pure, vegan.
Preservative free, gluten free and non GMO
Customer Testimonial
Really good to have coconut that doesn't solidify at room temperature. I use this with a mix of other oils

Grace
10. Kora Organics by Miranda Kerr Noni Glow Body Oil
Try out the Noni Glow Body Oil, which even Miranda Kerr herself recommends if you want soft, glowing skin. To combat aging, stretch marks, dull skin, and dry skin, it is created with Noni extract, rosehip oil, and vitamin E. This oil is appropriate for all skin types, including sensitive skin, thanks to its nourishing yet lightweight formulation.
Key Differentiators
Positive Affirmation: confidence
KORA Organics strives to source products and packaging to be environmentally friendly, sustainable, and recyclable.
All products are energized with Rose Quartz
Customer Testimonial
Best organic skin food ever had, live to combine this with other body lotion to make it more rich. And it wont make your skin oily, very refreshing.using this all time

Yuchen
Massage Oil Singapore
If you're looking for a massage oil that will leave your skin feeling soft and moisturized, we've got you covered. These 10 massage oils are our top picks for the best in Singapore. From traditional coconut oil to more exotic blends, there's something for everyone. And if you're not sure where to start, we've included a helpful buyer's guide to getting you started.
So what are you waiting for? Get ready to relax and rejuvenate with the perfect massage oil.
Interested in more articles to read? Check out more of our blog posts down below: