Post Renovation Cleaning Singapore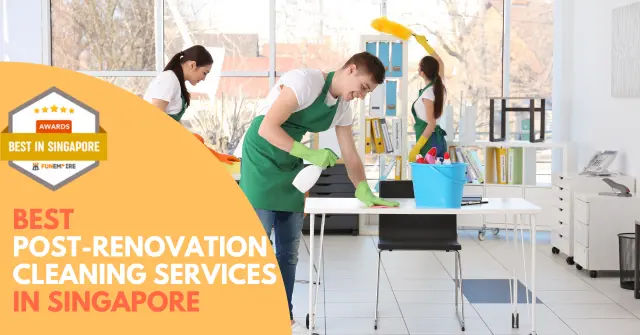 After the dust settles from a renovation project, it's time to bring in the professionals to clean, polish, and make everything shine like new.
The best post-renovation cleaning services in Singapore are Obsessive Cleaning Disorder, MEIDE Cleaning, Clean & Fix, and A1 Facility Services.
Ensure that you consider the price, services provided, dependability, and customer feedback when selecting a cleaning service.
Specializing in post-renovation cleaning services in Singapore, we excel in providing meticulous and thorough cleaning for newly renovated spaces. Our goal is to deliver a spotless and dust-free environment, ensuring it is ready for immediate use.
Whether you've just built a new home or renovated your office space, these cleaning services are here to help make your space ready to enjoy.
Quick Summary
Best post-renovation cleaning services in Singapore are Obsessive Cleaning Disorder, MEIDE Cleaning, Clean & Fix, and A1 Facility Services.
When choosing a cleaning service, make sure to check out the price, services offered, reliability, and customer reviews.
Post-renovation cleaning services in Singapore specialize in delivering top-notch, detailed cleaning to newly renovated spaces, ensuring a spotless, dust-free environment ready for use.
Key Consideration Factors
Before booking a post-renovation cleaning service in Singapore, make sure to consider these important factors:
Price: Get quotes from multiple companies and compare prices to find the best value for your money.
Services offered: Make sure the company offers comprehensive cleaning services, including dusting, vacuuming, mopping, and sanitization of all surfaces.
Customer reviews: Take a look at past customer reviews to get an idea of the quality of service provided by the company.
Reliability: Make sure the company has a good track record of showing up on time and completing the job to satisfaction.
Best Post Renovation Cleaning Singapore
1) Fresh Cleaning

Are you in need of a dependable and high-quality cleaning service? Look no further! With an unwavering dedication to providing outstanding services that bring happiness to clients, they have upheld their motto for over 5 years in the cleaning industry.
Their team of skilled local cleaners, equipped with extensive knowledge and regularly trained, are always ready and prepared to tackle any cleaning task. Get ready to experience excellence!
Fresh Cleaning assists customers in maximizing their resources and minimizing cleaning expenses, enabling them to concentrate on achieving business success.
2) MEIDE Cleaning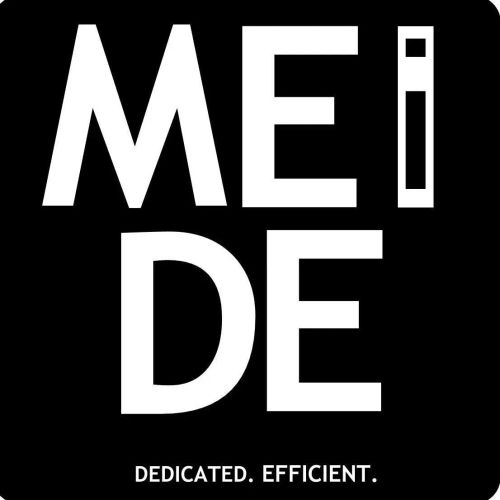 MEIDE.SG is your ultimate services platform for all your aircon, babysitting, and cleaning needs in Singapore! Whether you're an expat, a recent arrival, or a long-term resident, trust MEIDE Singapore to take care of your home, office, hotel, and more. Their dedicated team of professional cleaners, helpers, nannies, and coordinators are available 24/7 to provide you with the assistance you need!
Get the best quotes for cleaning and nanny services from MEIDE themselves, with guaranteed lowest prices in town. They service HDB, Condo, and Landed Properties. They also provide receipts and invoices for claims, handover, and insurance purposes. Contact MEIDE now and their dedicated accounts manager will assist you promptly.
3) Obsessive Cleaning Disorder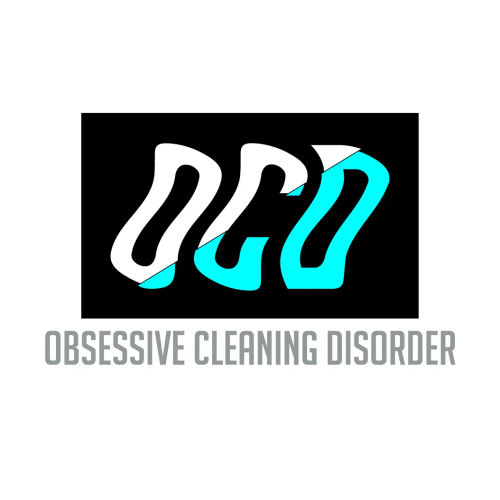 | | |
| --- | --- |
| Key Service | Upholstery cleaning, Admin Support, After Renovation, Blinds Cleaning, Carpet Cleaning, Carpet Cleaning Services, etc. |
| Address | 5 Soon Lee Street #04-27 Singapore 627607 |
| Website | https://www.ocd.com.sg/ |
| Phone | +65 8181 3086 |
| Email | info@ocd.com.sg |
Homeowners are filled with anticipation as they eagerly await their return to their freshly renovated homes, knowing that OCD fully comprehends their desires. The last thing they want is to be subjected to unnecessary delays. After the completion of remodeling work in your home, it is not uncommon for your renovation specialists to perform a thorough cleaning.
While this process is essential, it can sometimes leave your home feeling unwelcoming or even dirty to live in. However, rest assured that once the cleaning is complete, you will be able to enjoy your newly renovated space to its fullest extent, experiencing the true beauty and comfort it has to offer.
Here is where they can offer their services. OCD's cleaning services are available to assist you with any post-renovation cleaning needs, ensuring a thorough cleaning that eliminates issues like dried cement, excessive dust, and watermarks.
4) Clean & Fix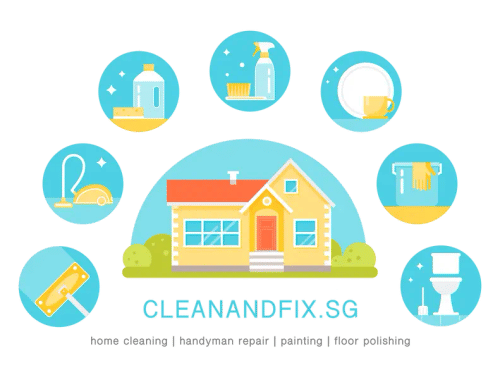 Key Service
Plumbing and Piping Works
Interior Painting and Patching of walls
Marble or Granite Floor Polishing
Timber / Parquet Wood Floor Grinding and Varnishing
Handyman Repairs and Electrical Works
Address
12 Aljunied Road #06-01H
KH Plaza, Singapore 389801
Website
http://www.cleanandfix.sg/
Phone
+65 8950 3099
Email
management@cleanandfix.sg
Experience the difference with their Post-Renovation Cleaning Service! Say goodbye to lingering dust and debris from your renovation projects, and say hello to a meticulously sanitized environment. Perfect for households with young children or family members with allergies.
CleanAndFix.sg provides top-notch equipment including quality vacuums, ladders, anti-bacterial and sanitizing solutions, as well as microfiber cloths. They offer all the necessary supplies for your domestic and end-of-tenancy cleaning needs.
5) 6 Days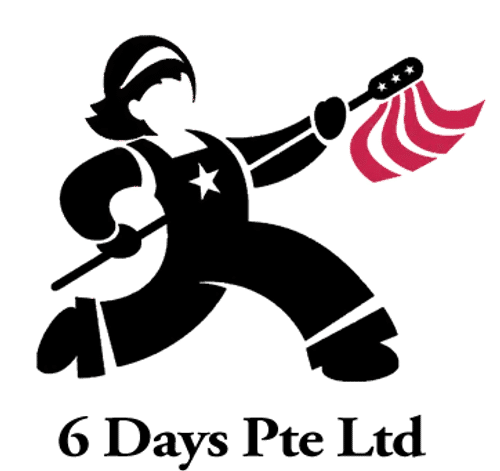 Their team of expert cleaners understands the importance of thorough cleaning that extends beyond your regular weekly service. Whether you're relocating, remodeling, or indulging in a celebratory spring cleaning, they offer a comprehensive solution tailored to your specific needs.
You can rely on their professional cleaners equipped with a full suite of equipment and detergents, including vacuum cleaners, mops, and other essentials.
With their meticulous attention to detail and dedication to delivering exceptional service, you can trust them to handle all your cleaning requirements with utmost care and precision.
6) A1 Facility Services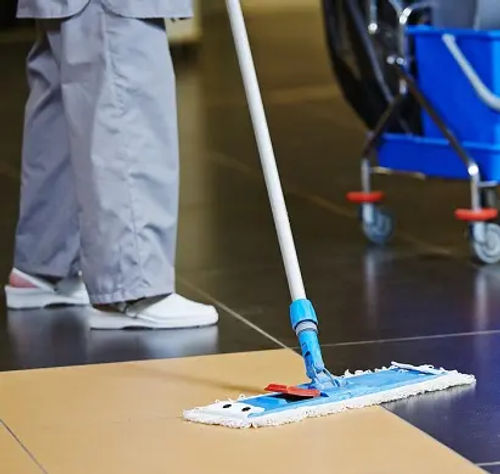 Imagine stepping into your fresh, pristine house after a stunning makeover. To make this dream a reality, it's crucial to schedule a post-remodeling clean-up before your furniture and new appliances arrive.
This dedicated day of preparation ensures that no bulky objects hinder the effectiveness of the thorough scrub-down. Remember, this isn't just your typical cleaning task – it's the exciting process of getting your home ready for a brand new chapter.
7) Helpling Singapore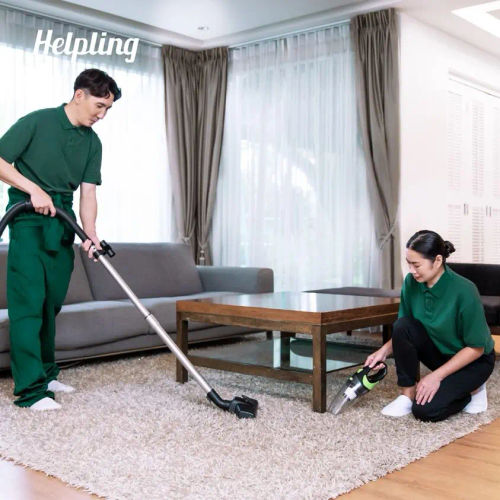 Discover why both locals and ex-pats in Singapore place their trust in Helpling for their home cleaning needs. With a team of experienced service providers and an impressive 4.6-star rating on Google and Trustpilot from over 2700 reviews, Helpling offers the highest-rated Post Renovation Cleaning services in Singapore.
Rest easy knowing that every normal cleaning session is backed by a $1 million public liability insurance policy. Experience the difference with Helpling today! The service providers possess vast expertise in specialized cleaning and are led by a seasoned supervisor.
8) Arising Cleaning Management PTE LTD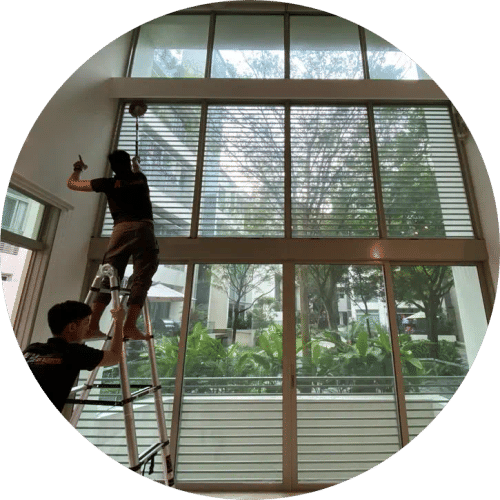 Key Service
Cleaning Services Highlights:
Post Renovation Cleaning
Address
23 Woodlands Industrial Park E1 23 Admiralty Industrial Building #04-04 SINGAPORE 757741
Website
https://arising.com.sg/
Phone
+65 84981216
Email
sales@arising.com.sg
Arising Cleaning Management PTE LTD stands as a leader in the post-renovation cleaning space, renowned for its steadfast commitment to high-quality service and customer satisfaction.
Their highly trained team of professionals employs the use of top-grade cleaning equipment and non-toxic cleaning solutions, promising a safe and spotless living environment post-renovation. From removing stubborn marks that'll end up ruining your interiors and to dealing with fine dust, their comprehensive service is designed to handle the most challenging aspects of post-construction cleaning.
Trust Arising Cleaning Management to convert your renovated property from a work site to a haven of cleanliness and comfort.
9) SG House Cleaning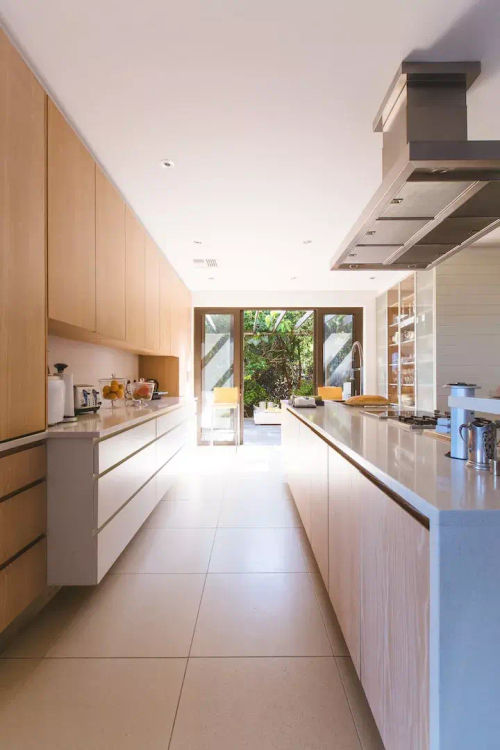 House renovation cleaning can leave your home covered in a cloud of dust, turning it into a dusty haven. But fear not! They have a brilliant suggestion for you. Ask the renovation contractor to perform the first round of general cleaning or even an acid wash to rid your space of all debris.
They are delighted to assist with dusting and wiping various areas such as walls, floors, skirting, switches, kitchen cabinets, bedroom wardrobes, and drawers. Their post-renovation cleaning service will leave your home spotless, free of dust, and with a pleasant fragrance. Prepare to be amazed by their skilled and experienced cleaners who specialize in post-renovation cleaning.
Post Renovation Cleaning Singapore
In conclusion, the process of post-renovation cleaning is a crucial step in fully enjoying your newly remodeled home. It might seem daunting, but with the help of professional cleaning services in Singapore, your residence will transition seamlessly from a construction site to a spotless, welcoming home.
These companies are equipped with the knowledge, tools, and commitment to cleanliness, ensuring your satisfaction and peace of mind. Whether you're a local, an ex-pat, or a property manager, there's a cleaning service ready to cater to your specific needs.
Choose the one that suits your requirements best, and step into a fresh, clean start in your renovated space.
Frequently Asked Questions (FAQ)
If you have any questions about Post-Renovation Cleaning Services in Singapore, you can refer to the frequently asked questions (FAQ) about the best Post-Renovation Cleaning Services in Singapore below:
What are the best post renovation cleaning services in Singapore?
The best post-renovation cleaning services in Singapore are Obsessive Cleaning Disorder, MEIDE Cleaning, Clean & Fix, and A1 Facility Services.
How do you clean post renovations?
The cleaning process for post-renovation typically involves a thorough dusting and wiping down of all surfaces, removal of debris and construction waste, vacuuming or mopping floors, cleaning windows and mirrors, and sanitizing bathrooms and kitchens. Some companies may also offer additional services such as deep-cleaning carpets or upholstery.
Is post reno cleaning necessary?
Yes, post-renovation cleaning is necessary to remove all dust, debris, and construction residue from the property. It ensures that your newly remodeled home is safe and clean for you to live in. It also helps to eliminate any potential health hazards from leftover materials or chemical wash used during the renovation process.
What is the meaning of post renovation cleaning?
Post renovation cleaning refers to the process of thoroughly cleaning a property after it has undergone renovations or construction work. This includes removing any dust, debris, and residue left behind from the renovation process and ensuring that all surfaces are clean and sanitary.
How do I clean my apartment after renovation?
To clean your apartment after renovation, start by dusting and wiping down all surfaces with a damp cloth. Then, vacuum or mop the floors to remove any debris. Clean the windows and mirrors using a glass cleaner, and sanitize the bathrooms and kitchen areas thoroughly.
What is a post-renovation cleaning service?
A post-renovation cleaning service is a professional cleaning service specifically designed to tackle the aftermath of a full house renovation cleaning. It involves thorough cleaning of surfaces, removal of excess dust, cleaning of wall tiles, toilet bowls, and other areas that may have been affected during the renovation.
Why should I hire a professional cleaning company for post-renovation clean-up?
Hiring a professional cleaning company ensures that the post-renovation cleaning is done efficiently and effectively. Ordinary cleaning task may not be enough to tackle the mess left behind by renovation works. Professional cleaning companies have the experience, expertise, and necessary cleaning tools to handle the excess dust, cement stains, and other cleaning challenges that come with a renovation project.
What are the benefits of hiring professional cleaning professionals for post-renovation clean-up?
Professional cleaning professionals have the knowledge and skills to handle the messy cleaning tasks that typically follow a full house renovation. They use professional equipment, cleaning materials, and techniques to ensure a thorough and deep cleaning. Hiring professionals also saves you time and effort, allowing you to focus on other aspects of settling into your newly renovated space.
How long does a post-renovation cleaning session usually take?
The duration of a post-renovation cleaning session depends on various factors such as the size of the house, the extent of renovation works, and the amount of post renovation dust and debris that needs to be cleaned. On average, it may take several hours to a day or more for a thorough post-renovation clean-up.
What are the typical rates for post-renovation cleaning services in Singapore?
The rates for post-renovation cleaning services in Singapore can vary depending on factors such as the size of the house, the scope of work, and the specific cleaning requirements. It is best to request a quote from a professional cleaning company to get an accurate estimate based on your specific needs.
Can post-renovation cleaning services help improve indoor air quality?
Yes, post-renovation cleaning services can significantly improve indoor air quality. During a renovation, dust, and debris can accumulate in various areas of the house, including hard-to-reach places like ceiling fans and electricity wirings. A thorough post-renovation clean-up removes these contaminants, ensuring fresher and cleaner air in your home.
Additional Useful Articles
If you are looking for other useful guides and articles about Best Post Renovation Cleaning Services in Singapore, check them out below: