Product Photography Singapore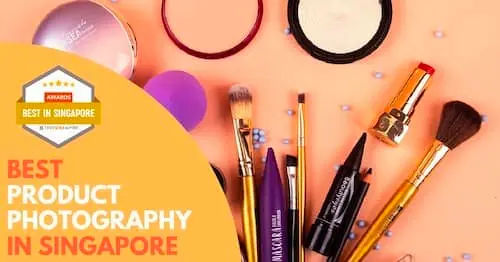 When it comes to showcasing your products in the best light possible, nothing beats excellent product photography.
The best product photography services in Singapore include Crio Collective SG, Studio A.W., Joyce Leong, The Kyt Studio, and ProductPixels.
When selecting a product photography service in Singapore, it's important to take into account factors like expertise, portfolio, and pricing.
By partnering with a skilled product photographer, you can generate captivating images that boost sales, entice potential customers, and enhance your brand's image.
Let's explore some of the best selections for product photography services in Singapore that can bring your products to life.
Quick Summary
Best product photography services in Singapore include Crio Collective SG, Studio A.W., Joyce Leong, The Kyt Studio, and ProductPixels.
When choosing a product photography service in Singapore, consider factors such as experience, portfolio, and cost.
With the help of a professional product photographer, you can create images that will help increase sales, attract potential customers, and build your brand's image.
Best Product Photography Singapore
1. Crio Collective SG
Crio Collective is a creative production agency based in Singapore that strives to bring your ideas to life through impactful digital production.
Have a product you need to showcase? Crio Collective will work with you to create stunning product photos that show off your product in the best light possible. All you have to do is show them your ideas, and they'll take it from there. Handling all aspects of the process from pre-production to post-production, their team of experienced creatives will make sure that your product photography is on point and tells a story that captivates your audience.
If you'd like to have a go at shooting your own product photos instead, Crio Collective also offers unique studio spaces for rent, at affordable rates. Conveniently located in Toa Payoh Central, there are numerous photoshoot sets for you to choose from. In-house assistance is provided, so you can rest assured that you'll leave with the best product photos you could possibly capture!
Explore their works today, or contact them to find out more about their services!
Key Differentiators
Unique Studio spaces at affordable prices
No two works they create are the same
One-stop solution for visual content that delivers the difference
Client Testimonial
A warm and lovely space for shoots! Place is clean and comfortable to work with, and there are a variety of props available. Complimentary drinks are provided which I feel is a nice gesture. There's also a coffee shop and a few convenience stores within 5 mins of walk, so grabbing lunch or refreshments for the team during shoots wouldn't be an issue
2. Studio A.W.
In Singapore, Andrew Wong specializes as a full-time interior and food and beverage photographer. He did some work as an interior designer after earning an Honours Degree in Interior Design in 2015 before deciding to pursue a career as a photographer.
His previous clients include The Ritz-Carlton Residences, Dow Jones, and Sennheiser, as well as hotels, restaurants, and enterprises throughout Singapore.
Key Differentiators
Specializes in F&B
Previous famous clients
Worked as a hospitality designer for a short while
3. Joyce Leong
Joyce Leong is a Singapore-based global award-winning commercial food and product photographer. Her work is based on her philosophy that beautiful photography can trigger emotions and tell a story about your company.
Joyce Leong provides one-of-a-kind services beginning with pre-production, such as the creation of mood boards to aid in the conceptualization of concepts and palettes. Her team of food stylists and photography assistants will then ensure that your product is captured in accordance with her philosophy.
Clients can see and select photographs instantaneously throughout the shoot thanks to a live view of the images taken.
Key Differentiators
Helping brands with on point imagery
Photography
Videography
Customer Testimonial
Joyce was very helpful in the entire process. A professional photographer that we have already engaged her twice and will definitely reach out again should we need more photos in the future. Highly recommend. She responds quickly to our queries and does her best to accommodate to our wants and needs 🙂 Thank you Joyce for the beautiful photographs!

Qaisara Roslan
4. The Kyt Studio
Kee from The Kyt Studio is a terrific photographer who has been photographing products for many years. If you choose to work with them, you will be in good hands. Whether you're looking for a simple product shot or a unique impact behind the item.
Kee has worked with major companies and groups to showcase their products and services for promotional purposes, with prior clients including the Changi Airport Group and Reuters.
Key Differentiators
Fine Art Photography
Media Production
Studio Rental
Customer Testimonial
Big thanks to Ya Ting @ The KYT Studio for the excellent service and photos. We recently used her for corporate profile shots for a company website. Held a 45min session with her trying different things. Ya Ting was very relaxed, patient, accommodating and professional.

It was extremely easy to review and download all the photos – very easy to select favourites, compare similar photos etc. The final editing and touch up was excellent also. Very quick service too. Highly recommended. Would definitely use again!

Tim Gazzard
5. ProductPixels
ProductPixels is a Singapore-based product photography studio that specializes in and provides a cost-effective service for your brand photography needs. Furthermore, their product photographers produce good, professionally photographed product images for your online store, E-commerce listing, print ads, and other uses.
They focus on industries such as electronics, cosmetics, textiles, industrial, food, jewelry, and furniture.
Key Differentiators
Competitive Edge
Simple Pricing
High Quality
Customer Testimonial
We have worked with Productpixels for several years now and they have never disappointed . They create brilliant work with a great creative angle, gorgeous photographs every time. Very highly recommend

Desti Saint
6. Snappy Fly
SnappyFly has a game-changing technique for e-commerce product photography. In other words, they want to continuously make photography as easy for you as possible.
As a result, you won't have to meet with photographers, monitor photoshoots, or wait for your photos to be processed and edited. SnappyFly also specializes in e-commerce items, having snapped tens of thousands of them.
In truth, get-togethers are unnecessary. There's no need to watch the sprouts since they'll grab the item and shoot. So you can devote time to the things that are important to you.
Key Differentiators
Fast
Affordable
Hassle-free
Customer Testimonial
It was great experience to work with SnappyFly. They considered all our inputs carefully and delivered the photos exactly as were needed. Will definitely work with them again!

Raavee Shanker
7. Mount Studio
Mount Studio is a photography and videography studio situated in Singapore that was founded in 2017.
It all started in a 1,300-square-foot studio with two picture and video studios. They finally relocated to a larger 2,400-square-foot building with three studios in 2019. The studio provides expert photography and videography services, as well as photo and video studio leasing.
Furthermore, they work with both private and commercial clients.
Key Differentiators
Videography Services
Professional Photography
Photo Studio & Video Studio Rental
Customer Testimonial
Have a great experience with our professional photographer Edmund during our couple shooting!
Very experienced and knows the perfect position to take the shots within 1 hours with a lots of beautiful photo beyond our expectation.
Recommend & will return again if photo shooting needed in future!

Hoe Kheng Chai
8. Johna Photography
Johna began his career as an assistant to numerous notable photographers in the field, where he quickly learned the professional and creative parts of the job. Looking at Johna's work, it is clear that he is often able to capture not only the needed style of a creative brief but also the meaning behind the message.
Johna provides aerial photography and filmmaking services using drones in addition to photographing food, product, interior, corporate, and corporate portraits.
Key Differentiators
Food
Corporate Portrait
Corporate
Commercial
Interior
Product
Customer Testimonial
Johna did corporate photography for my company's website. His delivery of the photos has much exceeded my expectations. I was very impressed by his professionalism. He was punctual, proficient and efficient, and paid attention to details. Highly recommended!

Yuji Kodama
9. Lumiere Photography Singapore
Lumiere Photography Singapore is a team that focuses on working with global businesses as well as the majority of Singapore's government agencies on videography and photography productions.
Their photographers are hand-picked from all walks of life in Singapore, regardless of ethnicity, creed, or religion. Professional portraits, event coverage, editorials, videography, audio, lights crews, production staff, filmmakers, producers, and editors are all part of their creative puzzle.
Key Differentiators
Professional Skill Set
Best Quality Images
Flawless Commitment
Customer Testimonial
Zep & his team strives to deliver their best to you. We were looking for a photography company who is able to cover for our annual Company Event in a professional manner, got recommended to Lumiere team & we were not disappointed. The whole experience was great!
From their service to the quality of photos delivered, we are filled praises.


It was for a corporate formal event, hence there were high expectations from our management, but last week — I was told to keep Lumiere Photography as our main photography company for all our corporate events in the future. Love it.

Atsuko X
10. Coco Creative Studio
COCO Creative Studio is a creative agency comprised of devoted and motivated individuals. They specialize in corporate and commercial photography and filmmaking. They thrive on their enthusiasm for the craft and the urge to give quality and excellence in all aspects of their work, treading a tight line between art and technical skill. Their services are provided both locally and globally.
Their images have won numerous major local honors, and they take great delight in their work. You are guaranteed the greatest service and images for your every need with the best equipment and camera gear.
Key Differentiators
Photography
Videography
Graphic Design
Customer Testimonial
José Jeuland's work is incomparable, all the pictures turned out great and he was able to instruct me on which poses looked best. He and his team are very accommodating, my family felt at ease when working with them. Overall experience is simply amazing, 100% would recommend.

Alyssa Reina Moneda
11. GradePixel
GradePixel is a group of committed photographers who came together to capture beautiful moments as memories. GradePixel Pte. Ltd. was founded in 2013 by Sylvester Lim. Ltd. is a great photographer who specializes in print ads and e-commerce. It has also given consumers in a range of businesses well-curated photography services.
It began with solely the product and interior photography and has now expanded to include food and beverage photography, fashion, portraits, videography, and styling (food and fashion), to mention a few.
Key Differentiators
Specialises in product and interior photography
Food and beverages
Fashion
Videography
Styling for food and fashion
Customer Testimonial
We've been working with Team GradePixel (Mainly Sylvester) ever since we embarked on our social media marketing journey. His photos are really well composed and he is very professional in the way he communicates his ideas and the direction for each photoshoot. We've worked with many photographers and can confidently say that Sylvester is one of the better ones and we value what he has contributed.

Katong Catering
Product Photography Singapore
Product photography is an essential component of any business that sells physical goods. A good product photo can make the difference between a sale and a no sale, which is why it's important to find a reputable and talented product photographer in Singapore. The ten photographers on this list are some of the best in the business, and they should be able to help you take your product photos to the next level.
If you're looking for high-quality product photography, then you can't go wrong with any of these photographers. Thanks for reading!
Interested in more exciting and creative articles? Check out more of our blog posts down below:
Frequently Asked Questions (FAQ)
If you have any questions about product photography services in Singapore, you can refer to the frequently asked questions (FAQ) about the best Product Photography Services in Singapore below:
What are the best product photography services in Singapore?
The best product photography services in Singapore include Crio Collective SG, Studio A.W., Joyce Leong, The Kyt Studio, and ProductPixels.
Why is professional product photography important for my e-commerce store?
Professional product photography is crucial for your e-commerce store because it provides high quality images that can speak a thousand words about your products. These images highlight product features, showcase your brand identity, and appeal to your target audience, influencing their purchase decisions.
How does the creative process work in professional product photography?
The creative process in professional product photography often starts with a mood board, which sets the tone and style for the photoshoot. It then involves setting up the appropriate lighting and backdrop, usually a white background for clarity, and arranging the products in a way that highlights their features. The process may vary depending on the specific requirements of the product and brand.
What role does a white background play in product photography?
A white background in product photography helps in highlighting the product features without any distractions. It provides a clean, neutral backdrop that allows the product to stand out, making it ideal for e-commerce store listings where you want the focus to be solely on the product.
How does professional product photography help in building brand identity?
Professional product photography plays a significant role in building brand identity. High quality images that consistently highlight your product features in a distinctive style can establish a strong visual identity for your brand. This helps in creating a lasting impression on your target audience and differentiating your brand from competitors.
Why should I consider professional food photography for my restaurant or food business?
Professional food photography can make a significant difference to your food business. It captures your dishes in a way that makes them look appetising and appealing, enticing potential customers. High quality images also convey professionalism and attention to detail, reinforcing your brand identity.
How does professional product photography cater to the target audience?
Professional product photographers understand that different products appeal to different target audiences. They use this understanding to guide their creative process, ensuring the resulting images resonate with the intended audience. This could involve choosing a specific style, mood, or context that appeals to your target demographic.
How can high quality images from professional product photography benefit my e-commerce store?
High quality images from professional product photography can greatly benefit your e-commerce store. They provide a clear and detailed view of your products, helping customers make informed purchase decisions. Moreover, they add a professional look to your store, build trust with customers, and can even improve SEO ranking.
Does the approach to product photography vary depending on the product?
Yes, the approach to product photography can vary depending on the product. For instance, food photography may require specific lighting and arrangement to make the dish look appealing, while clothing might need a model or mannequin for better representation. A professional product photographer will adapt their approach to best showcase each product's features.
What is a mood board and how is it used in product photography?
A mood board is a type of visual presentation or collage consisting of images, text, and samples of objects in a composition. In product photography, it's used as a reference for the aesthetic or mood that the brand wants to convey through the photographs. It guides the creative process, helping to ensure the final images align with the brand's identity and appeal to the target audience.
Additional Useful Articles
If you are looking for other useful guides and articles about Product Photography Services in Singapore, check them out below: