SEO Agency Singapore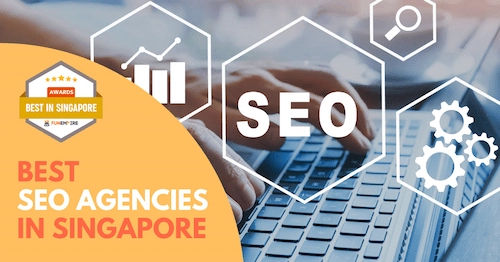 In the digital age, search engine optimization (SEO) has become a critical component of a successful business strategy.
The best SEO agencies in Singapore include Adtreme, Fractal Digital, Fenzo Digital, East Side Mafia, and Dynamic Marketing.
When selecting an SEO agency in Singapore, take into account factors like expertise, standing, and past successes.
In Singapore, SEO agencies provide services like keyword research, SEO audits, on-page and off-page optimization, link building, and content creation and marketing.
If you are looking for the best SEO consultants in Singapore, we have compiled a list of best search marketing agencies that will help your business rank higher on Google!
Best SEO Agency Singapore
1. Adtreme
Adtreme, a seo agency that is based in singapore, prides itself as a "last resort" agency that most clients turned to when nothing seems to work.
The team at Adtreme is comprised of SEO consultants who have worked with the government and served multiple brands in super competitive niches, especially in the technology, medical, virtual office, finance, travel, e-commerce, and education space.
With insider knowledge around what new marketing strategies perform best across their portfolio, you can be rest assured you are in good hands when it comes to SEO.
Client Testimonial
Take a look at what clients have to say about the services of Adtreme to see why we think it does some of the best SEO in Singapore:
"Thanks to Adtreme, we manage to get 400% more inquiries through SEO and it helps to lower our overall marketing cost as well."
2. Fractal Digital
Fractal Digital is a strategic SEO consultancy that specialises in US and international SEO, powered by its proprietary Organic Acquisition (OA) methodology.
Organic acquisition is a marketing methodology that focuses exclusively on organic traffic that will result in long-term, sustained growth and customer acquisition. Their services include Strategy, Multi-Market SEO, SEO & Content Marketing, Digital Publishing and Consultation.
Existing clients trust them because they only take on engagements if they expect to see a dramatic return on investment. Fractal Digital is also known for its problem-solving abilities and strategies that align with the revenue and the success of its clients.
Key Differentiators
Trusted advisors that take a first-principles, evidence-based approach to SEO
Brings long-term organic growth through SEO leadership
It doesn't take a one sized fits all approach – it aligns its strategies to the needs of the business
Targeted focus on customer acquisition, instead of rankings and impressions
Client Testimonial
Fractal Digital has deep expertise in SEO and it keeps abreast of the developments in this field. This is important as SEO changes frequently and it pays to have an expert to look at this area of your business whereby you are unlikely to have the bandwidth to do it well. Also, Fractal Digital understands the business point-of-view and recommends suitable improvements to be made, rather than implementing templates that may not work due to the uniqueness of the business or the industry it is in.

Alvin Chow
3. Fenzo Digital
Fenzo Digital, a digital marketing firm based in Singapore, is one of the most experienced and successful. They have the ability to create websites, develop apps, and more as a full-service business.
They're not only creative, but they also want to learn and improve. They make efforts to work closely with their clients in order to get the best results possible for your business.
4. East Side Mafia
Another SEO specialist in Singapore, The East Side Mafia, provides reasonably priced customised web design services. They provide high-level website architecture, in-depth keyword research, site interlinking, and of course, search engine optimisation.
The main goal of the East Side Mafia is to ensure that you appear at the top of Google search results. Their analysis isn't limited to your website; it also considers other comparable businesses in order to keep you ahead of the pack.
5. Dynamic Marketing
Dynamic Marketing distinguishes out among hundreds of SEO firms in Singapore by providing competitive pricing, seasoned consultants, and dependable services. Every expert on the team is well-versed in SEO for various sectors, ensuring that their clients' company websites stay ahead of the competition.
Furthermore, its Singapore SEO professionals have significant understanding of on-page and off-page optimization, so you can trust that they will give you the best advise in order to improve your website's visibility.
Because companies have varying requirements, Dynamic Marketing does not believe in one-size-fits-all. Its specialists will study your company thoroughly and produce a unique approach to achieve your goals.
6. TNC
TNC has been assisting local business owners in gaining online exposure since 2010, with SEO consulting services, website design, online reputation management, and more.
Furthermore, TNC has been recognized as one of Singapore's top SEO consultants. This is due to its committed staff of experts who aim to improve their clients' online visibility.
Finally, TNC has assisted a wide range of successful firms in its ten years in business, so you can be confident that it will do everything to assist your company grow. It's one of the most well-known SEO companies on the island, and it's done some fantastic work.
7. AUN Global Marketing
In 2010, AUN Global Marketing began operations in Singapore. The firm, which was founded in 1998 and has its headquarters in Tokyo, Japan, has been operational since 2010.
They've grown in terms of number of clients and revenue over the years, and they currently have offices in Taiwan, Hong Kong, the Philippines, and Vietnam.
AUN was first listed on the Tokyo Stock Exchange Market in 2005, only a few years after they first began. It made them one of the few publicly listed firms worldwide that focuses on Digital Marketing and Search Engine Marketing.
8. Thinking Notes
Look no further than Thinking Notes if you want your website to appear in Google's top three search results. It's a digital marketing firm that provides SEO-friendly services to help your website get more exposure and visitors.
Website design, SEO services, and eCommerce web development are just a few of the services offered by Thinking Notes. It also has a team of top SEO experts in Singapore with years of expertise.
Thinking Notes offers you the highest quality SEO services. Our SEO consultants are experts in search engine analysis and strategy, so you can be certain that you're in good hands when you select them.
9. E-Media
If you want to get your business more attention from potential clients, then E-Media is the company to call. When it comes to digital marketing techniques, they're one of the most effective.
The SEO team at our firm is highly trained and experienced in the local market, so they know what works and what doesn't. What makes them even better is that they constantly come up with new ideas to offer, ensuring that you have something distinct when compared to your competitors in the business.
Furthermore, E-Media also provides 24/7 progress reports and access to their analytics, allowing you to keep track of their development and ensure that they're doing their tasks correctly. Apart from that, E-Media is one of the few firms that provide the finest comprehensive SEO services at fair prices– there are no hidden costs or other expenses with them.
10. SME Digital Marketing
Regardless of your feelings about the internet, these new technologies and business methods have already begun to transform our lives—now is the time to embrace job creation and providing value in innovative ways. And who could be a better partner than SME Marketing?
SME Marketing is a professional digital marketing agency that is driven by a desire to meet all of your online marketing demands. Our success stems from our experience and skill. We only recommend the most efficient and realistic digital techniques to our clients, scaling each project to fit their specific requirements and expectations.
SME Marketing can help you with website creation, analytics, or digital marketing. We're here to guide and assist you in any way possible if you need assistance with website development, analytics, or internet advertising. Become our newest client and witness your company flourish.
11. Digital Marketing Buzz
The SEO firm, Marketing Buzz, is well-known in Singapore. They provide a variety of marketing services to assist you get more exposure for your company.
They understand all of the ins and outs of the market because they are local SEOs. This allows them to look at issues from a new perspective, assisting you in obtaining more attention than your competition. If you're just getting started as a company, being well-known in your area is critical.
They also assist with proper site navigation and trafficking. All things considered, when it comes to providing excellent services at reasonable costs, they're pretty well-rounded. If you have any more questions, go to their website.
12. Olive Asia
Olive Asia was formed in 2012 as a web development and marketing business. It was created by a group of highly skilled and inventive individuals who are committed to assisting future clients in achieving large audiences on the internet. They've since become one of the finest and most sought-after service providers.
They provide personalized services at a reasonable price, as well as other numerous items. These include comprehensive website development, web application and development, and web design services. They also provide incredible website designs and SEO services.
Olive Asia delivers the greatest outcomes since they provide high-quality end-to-end services all the way. They guarantee that what they do will be well worth the money invested.
13. Smmile
The Smmile staff takes pride in being a quick and responsive team that not only understands their clients' demands, but also completes projects effectively and professionally.
Since 2012, Smmile has been assisting companies in developing more innovative marketing campaigns. They promise to fulfill any client's combined marketing needs, with years of creative marketing, design, and digital solutions behind them.
Isn't this enough evidence of their competence? Once you engage the services of the Smmile team, they will take good care of your organization. Visit their website and help your company succeed!
14. Brew Interactive
In 2009, Interactive Corporation first opened its doors. They have built a reputation for being one of Singapore's finest marketing agencies, working with firms like Qatar Airways and Oppo.
As a business, Brew Interactive believes that collaboration is critical to effective marketing. As a result, they not only aim to satisfy your demands but also strive to collaborate with you in the design process.
Furthermore, they are well-known for their services including Lead Generation, Social Media Marketing, Content Marketing, and Digital Reputation Management. They provide more than that, so if you'd like to learn more, get in touch with them and be sure your expectations are exceeded.
15. OOM
Omnicom is a well-known SEM agency that has connections with several search engines and digital platforms like Google, Bing, Yahoo, and Facebook, which makes them ideal for running effective SEM campaigns.
They ensure that the business goes global with their paid advertisements, which are created by professional experts. They'll execute a strategic plan and provide you full control over the campaign's statistical performance.
16. Media One Marketing
Media One Marketing is a leading SEO agency in Singapore that caters to all your digital marketing needs, from web design to SEO consulting. It has an staff of knowledgeable experts that know how to improve the visibility of your company on search engines.
Furthermore, Media One Marketing is the only ISO-accredited SEO firm in Singapore, so you can be confident that it will act in your company's best interests. Over the last ten years of operation, their SEO specialists in Singapore have won the confidence of over 2000 clients.
In terms of its SEO staff, it guarantees that clients will only get the best result-driven solutions using legal and ethical strategies—which is why we've included them among Singapore's top SEO consultants.
17. Notion Age
Notion Age was founded in 2001. The company has risen to become one of Singapore's top SEO consultants over the years. They're also recognized for their excellent marketing and SEO/SEM services.
Notion Age is a group of SEO/SEM specialists that also includes seasoned internet marketers. They are dedicated and enthusiastic in creating outstanding work. Their marketing efforts are guaranteed to reach every client's expectations.
They think that by setting high standards for themselves, they will be able to provide great services to their customers. Notion Age guarantees outstanding outcomes that are sure to be worth the expense of their client's investment.
SEO Agency Singapore
The 16 best SEO consultants in Singapore are listed above. We've included digital marketing agencies, online marketers, and experts that offer a variety of services to suit your needs. Whether you're looking for an agency with expertise in lead generation or just want someone who can help improve the visibility of your company on search engines, we have options from companies with years of experience as well as those newer to the industry. If you need help determining which option is right for you, please let us know! Our team will be happy to provide guidance so you can achieve desirable results sooner rather than later.
If you enjoyed what you read, do consider checking out our other articles as well!
Frequently Asked Questions (FAQs)
If you have any questions about SEO Agencies Singapore, you can refer to the frequently asked questions (FAQ) about the best SEO Agencies in Singapore below:
Additional Useful Articles
If you are looking for other useful guides and articles about SEO Agencies in Singapore, check them out below: