Sri Lankan Food Singapore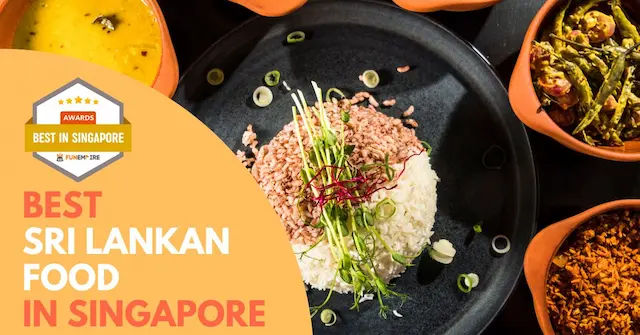 Singapore is a melting pot of cultures and one of the many cuisines that can be found here is Sri Lankan food. There are many great Sri Lankan restaurants here that will satisfy your cravings. While Sri Lankan cuisine is not as well-known as, say, Indian or Thai food, it is definitely worth trying if you're looking for something different.
In this blog post, we will list the best Sri Lankan restaurants in Singapore. So whether you're a Sri Lankan expat missing home-cooked food or just curious to try something new, read on for some great recommendations and these restaurants will surely appeal to you!
1. Shahi Maharani North Indian Restaurant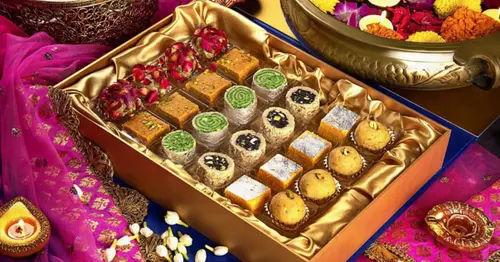 Alas! The former Moghul rulers are no longer in power! However, they have left a legacy that is so rich in gastronomic extravagance that it has endured over time and will continue to do so for future generations.
Enjoy Shahi Maharani's delectable North Indian cuisine. With live music and a setting evocative of Indian royal palaces, Shahi Maharani, a restaurant in Raffles City, delivers a memorable culinary journey through real Indian food. As if you were a true maharani, feel caressed and serenaded.
Key Differentiators
With rich heritage
Tasty food
Delectable cuisine
Customer Testimonial
Excellent food and service. Their weekend lunch buffets are great value. Ala carte portions are generous so you'd need to have a group of at least 4 to try a variety of dishes. Enough options on the menu to satisfy meat eaters and vegetarians

Marc
2. Kotuwa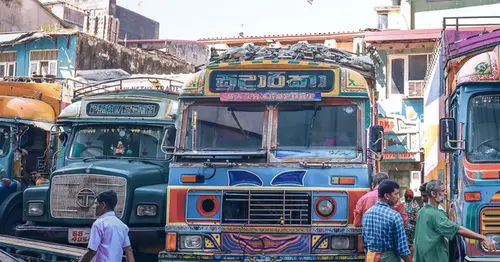 Kotuwa honors the 35-year-Sri old's Lankan roots by emphasizing a lively, modern, and laid-back vibe and focusing on traditional Sri Lankan cuisine.
Its name, which also means "fort" in Sinhalese, refers to the central business district of the Sri Lankan capital and serves as a reminder of the historical forts that Portuguese, Dutch, and British settlers as well as Sri Lankan kings built and had an impact on the history, culture, and cuisine of the nation.
Key Differentiators
Customer Testimonial
We had a great experience here. The food was super tasty with great flavours. Every dish was well crafted and high quality. Also the cocktails we had were impressive too. The restaurant has a modern, fun atmosphere, located in a backstreet, this place is definitely worth the effort to go there.

Sheldon
3. Rasa Bojun Singapore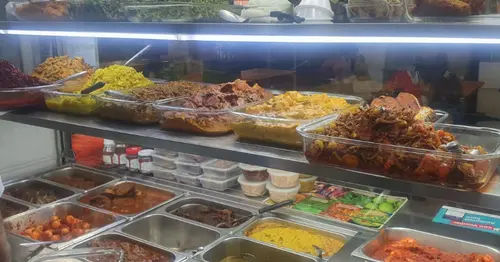 If you're looking for a Sri Lankan restaurant with a more modern and casual vibe, then Rasa Bojun is a great option. This restaurant is located in the heart of Buffalo Rd, and it offers an array of Homemade Sri Lankan cuisine and Sri Lankan favorites like Kottu roti, Hoppers, and Sri Lankan curries. So if you're looking for some Sri Lankan comfort food, Rasa Bojun is the place to go!
Key Differentiators
Tasty
Comfort Food
With Sri Lankan favorites
Customer Testimonial
Authentic flavors, a good heap of spice, and healthy portions. The owner chef is helpful if you need recommendations and each dish is masterfully crafted with its own distinct flavor profile. I just missed out on the quail eggs tonight (the customer just ahead of me took the last 2 portions), but I will be back to eat them next time.

The chili prawns were spicy and tangy, jack fruit curry was buttery, the cashew nut curry was thick and creamy, the Mango curry was a nice sweet and sour counter flavor. The owner was nice enough to thrown in a yellow lentil and mustard greens curry that was a nice coll down for the spice. I will be back again soon for sure!

Min Yoo
4. Ceylonese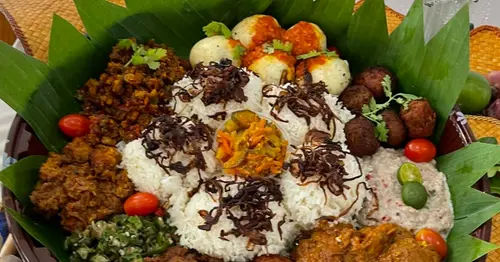 Ceylon is the best option if you're looking for a modern, calmer Sri Lankan restaurant. This restaurant, located in the middle of Dickson Road, serves a variety of well-known Sri Lankan foods, including curries, hoppers, and kottu roti. Therefore, Ceylonese is your best bet if you're craving authentic Sri Lankan food.
Key Differentiators
Tasty food
Great customer service
Sri Lankan Cuisine
Customer Testimonial
Authentic Sri Lankan cuisine. Five star service in a relaxed environment. Very cheap also. Visit here if you want a true Sri Lankan experience! Well done!

Edward
5. The Curry Club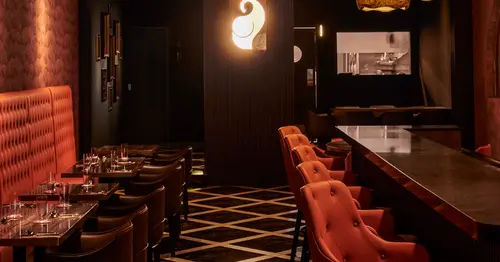 The Curry Club opened its first location at 11 Mohamed Sultan Road in 2020. After the Singapore Indian Association's Wednesday Curry Club Networking Events, which took place every other week of the month, were a success, this was done. This outlet's three guiding principles are hospitality, consistency, and hygiene.
After quickly seeing the demand, the restaurant developed its own Spicy Masala (Grandma's red-style masala) to prepare the Shellout (Crabs, Prawns, Mussels, Clams, Corn, and Mixed Vegetables – accompanied with Kicap Fish).
Key Differentiators
Hospitality
Consistency
Hygiene
Customer Testimonial
Beautiful restaurant with an industrial reno!!! Soothing background music. Humbly served by Fazil. Attentive & anticipated on service checking for my table. Good staff means great leadership by the managers. Well done.

Food portions are perfect… cannot finish no problem can do a take away too.

Mutton Satti Sooru was nice but just a little salty.

The garlic prawns were sizzling excellent!

Meat Lovers Murtabak was to die for!

Bar is full fledged!! Great choices of alcohols!!! Decently priced which is super affordable.

Definitely highly recommended.

Veenoth
6. Premaas Cuisine Pte. Ltd.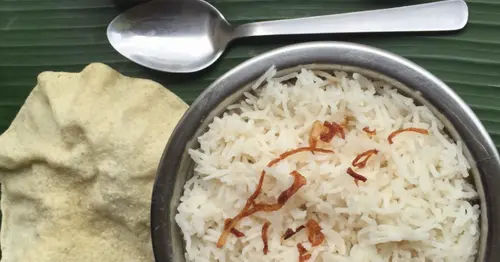 A harmonized dish that enhances the quality of the primary ingredient is the goal of Premaas Cuisine. It involves developing flavors. You have come to the perfect location if you are seeking the best modern Malabar cuisine, made by talented master chefs to titillate your taste buds.
Premaas offers traditional dishes from Kerala with outstanding flavor and natural goodness, free of Ajinomoto, preservatives, and artificial coloring.
Key Differentiators
NO Ajinamotto
No Preservatives
No Artificial Coloring
Customer Testimonial
When thinking of eating biryani, Premaas would be always be our family first choice. We love how the food served with their banana leaf, it smells really nice. And they do not add in msg/ preserves.
Tried their perata also, always sold out very quickly.

LimLim
7. The Boiler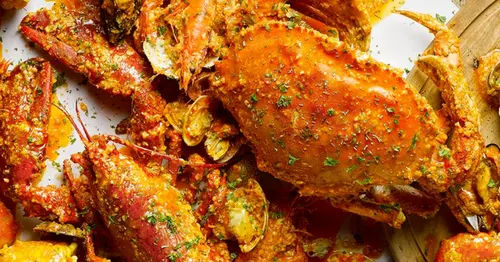 Fresh seafood is served at The Boiler, a seafood restaurant, along with powerful, bold sauces that are flavored with both indigenous and foreign spices. The dish is known as seafood boil. By reviving the harmonizing essence of fresh, flavorful seafood and a casual dining environment under one roof, it seeks to awaken your five senses.
The Boiler serves guests of all appetites with a cozy atmosphere and superb cuisine. Visit The Boiler to be seduced by the finest music, the tastiest seafood, and a limitless supply of alcohol. Bring your loved ones together to enjoy the best meals and companionship ever. By the conclusion of your meal, we guarantee you'll have tasty fingers.
Key Differentiators
Unique Dining Experience
Secret recipe
Fusion of Asian and American spice
Customer Testimonial
Came here to celebrate my wife birthday. The staffs are super friendly and attentive. Like the ambience and food here. Seafood are fresh, dessert are superb. Highly recommended.

Special thanks to Moises for his superb hospitality. Will definitely come back again! Cheers !

YongYee
8. Chin Huat Live Seafood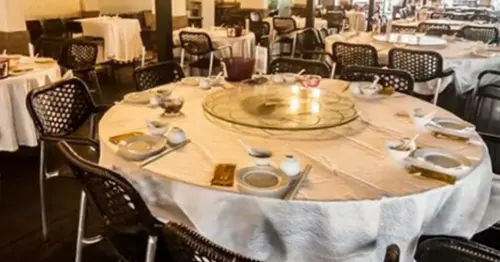 Chin Huat Live Seafood, the first of its type, transformed the local seafood restaurant industry by enabling customers to choose their preferred live catch right from the tanks. With a delectable menu of distinctive flavors and cooking techniques, Chin Huat Live Seafood, a favorite among celebrities and aficionados alike, carries on his heritage of offering live seafood at reasonable costs today.
Key Differentiators
Promotions
Live seafood
Singapore's Pioneer
Customer Testimonial
Came here for dinner on a weekday and had a good time. Not only did we pick the live fish that we wanted, but the staff were also attentive and friendly.

Food was very tasty with our favourite being the razor clam, the golden salted egg eggplants and fish maw soup. We've ordered their crabs to-go and they were yummy too.

They have many tables, so we didn't have to book. But can always call in to check just in case.

Overall recommend! We'll definitely come back.

Alika
9. HolyCrab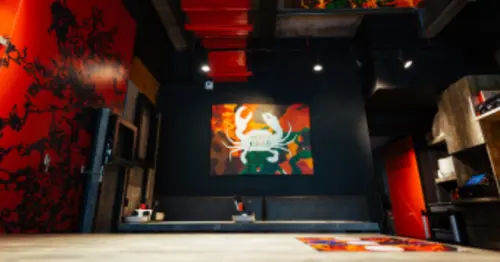 HolyCrab is eager to start the next adventure at its new location, the historic Capitol Arcade in the center of Singapore's cultural area.
The allure and magic provided by the stunning historic structures Capitol Theatre, Capitol Building, and Stamford House are seductive and intriguing.
The charming architecture brings back romantic memories of Victorian whimsy. A lovely setting with a bright atrium is where tradition and creativity collide. A memory captures a moment in time that enchants the observer.
Key Differentiators
Award-winning
Class Package
Freshest Sri Lanka crab
Customer Testimonial
Great place for a nice family seafood dinner!

Staff are very friendly and nice.

The octopus was fresh and well seasoned! Really enjoyed the flavor of it.

Crabs were well cooked too and the sauce were very flavorful.

Would come back in the future!

Josiah
10. Cloudstreet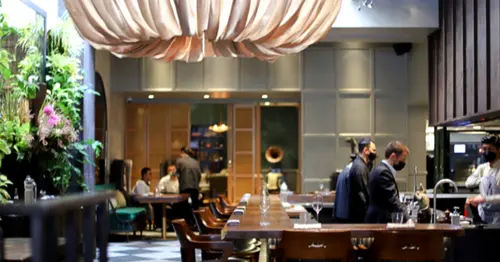 Cloudstreet celebrates ingredient-driven cuisine and seasonality with a forward-thinking yet refined approach to gastronomy that fuses several cultures and inspirations into an exuberant expression.
It gives diners the option to go a little closer to the action and was created especially to facilitate close interactions between chef and guest.
Key Differentiators
Progressive yet sophisticated approach to gastronomy
Marrying disparate cultures and influences in an exuberant expression
Champions ingredient-driven cuisine
Customer Testimonial
Interesting cuisine with Asian influences found in the presentation and flavours of the food. Service staff were also very attentive and jovial which added to the dining experience in the semi private room. After the main meal, we adjourned to another seating area on the second level to have the dessert. It was thoughtful and well executed for the patrons to relax and enjoy the post meal dessert. Worth a visit!

Joshua
Sri Lankan Food Singapore
So there you have it, the best Sri Lankan food in Singapore! From fiery curries to soothing coconut milk rice, Sri Lankan cuisine offers a little something for everyone. So next time you're in the mood for something new, be sure to check out one of these great restaurants.
And if you're looking for more culinary inspiration, be sure to check out our other articles on the best food in Singapore. Bon appetite!
Interested in more articles to read? Check out more of our blog posts down below: