Team Bonding Places Singapore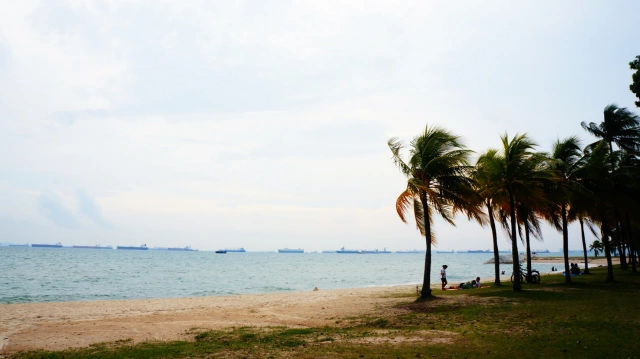 Team bonding is an essential aspect of fostering strong relationships and enhancing collaboration within a workplace. When teams engage in team bonding activities outside of their usual work environment, it promotes trust, communication, and teamwork.
Fortunately, Singapore offers a plethora of free and exciting team bonding places that can provide memorable experiences for your team.
By exploring these locations, you can create a positive and cohesive work environment while enjoying the diverse attractions that Singapore has to offer.
Understanding Team Bonding
Before delving into the various team bonding places in Singapore, it's important to understand the significance of team bonding itself. Team bonding (or team building) refers to activities designed to build trust, improve communication, and foster a sense of camaraderie among team members.
These activities contribute to a more positive work environment, increased employee morale, and enhanced productivity. Team bonding plays a crucial role in creating strong and effective teams that work together towards shared goals.
Best Team Bonding Places in Singapore
1) Sentosa Island
Known as Singapore's playground, Sentosa Island offers a wide range of team bonding activities. From beach volleyball and kayaking to high rope courses and ziplining, Sentosa provides a thrilling environment for team building. You can also explore attractions like Universal Studios, Adventure Cove Waterpark, and the Sentosa Skyline Luge.
2) Pulau Ubin
If you're looking for a rustic and adventurous team bonding experience, Pulau Ubin is the perfect choice. This small island preserves the traditional "kampung" (village) atmosphere and offersthe best team building activities like cycling, hiking, and nature walks. Your whole team can bond over exploring the island's lush forests, mangroves, and scenic trails.
3) Marina Barrage
Located in the heart of Singapore, Marina Barrage offers a unique team bonding experience with its vast rooftop green space and panoramic views of the city skyline. Plan a kite-flying session, have a picnic, or organize team games on the wide-open fields. The serene environment and stunning backdrop make it an ideal place for relaxation and team bonding.
4) Singapore Botanic Gardens
As a UNESCO World Heritage site, the Singapore Botanic Gardens provides a tranquil and picturesque setting for team bonding activities. Take a leisurely stroll through the gardens, have a picnic, or engage in team yoga sessions. The lush greenery and beautiful landscapes offer a peaceful escape from the city and promote a sense of calm and unity within your team.
5) The Escape Hunt Experience
Located in the heart of Singapore, The Escape Hunt Experience offers immersive and challenging escape room games. Your team will be locked in a themed room and must work together to solve puzzles, find clues, and escape within a time limit. This thrilling activity promotes teamwork, problem-solving, and effective communication under pressure.
6) Laser Tag Arenas
Laser tag is a popular team bonding activity that combines strategy, teamwork, and adrenaline-pumping fun. Singapore has various laser tag arenas where your team can engage in friendly competitions and strategic battles. It encourages collaboration, quick thinking, and fosters a sense of camaraderie among team members.
7) Art Jamming Studios
Unleash your team's creativity by visiting an art jamming studio. These studios provide a relaxed and inspiring environment where your team can engage in painting sessions. Each team member can create their own artwork or work together on a collaborative piece. This best team building activity encourages self-expression, teamwork, and offers a therapeutic outlet for team bonding.
8) Adventure Cove Waterpark
For a thrilling water-based team bonding experience, head to Adventure Cove Waterpark on Sentosa Island. Enjoy various water slides, wave pools, and snorkeling activities. The park offers opportunities for your entire team to engage in friendly competitions, conquer fears together, and create lasting memories.
Team Bonding Places Singapore
Discovering free and exciting team bonding places in Singapore not only strengthens the bonds within your team but also enhances workplace dynamics and productivity. Whether you choose to explore the outdoors, utilize indoor venues, visit cultural sites, or engage in the best team building activities, Singapore offers a wealth of options to suit every team's preferences.
By investing in team bonding and creating memorable experiences, you can foster a positive work environment, improve collaboration, and cultivate a strong sense of unity within your team.
Frequently Asked Questions (FAQs)
If you have any questions about team bonding places in Singapore, you can refer to the frequently asked questions (FAQs) about the best team bonding places in Singapore below:
Why is team bonding important?
Team bonding is crucial for fostering teamwork, enhancing collaboration, and improving workplace dynamics. It promotes trust among team members, improves communication, and boosts employee morale, leading to increased productivity and a positive work environment.
Are there any free team bonding places in Singapore?
Yes, Singapore offers several free team bonding places. Locations such as Gardens by the Bay, East Coast Park, and public libraries provide open spaces and amenities that can be utilized for a fun team bonding activity without incurring additional costs.
Can you suggest team bonding places suitable for outdoor activities?
Absolutely! Sentosa Island, Pulau Ubin, and Marina Barrage are excellent choices for outdoor team building activities in Singapore. These locations offer opportunities for beach sports, hiking, cycling, as well as board games, solve puzzles, and enjoying nature while promoting cool team building activities.
What are some indoor team bonding venues in Singapore?
Singapore has a variety of indoor venues suitable for team building games and activities. Community centers provide spacious facilities, while public libraries offer quiet and focused environments. These venues can accommodate different team building exercises, workshops, and discussions.
How can cultural and heritage sites contribute to team bonding?
Cultural and heritage sites, such as the National Museum of Singapore and Chinatown, provide unique team bonding experiences. Exploring these sites can help team members gain insights into Singapore's history and diverse cultural heritage, fostering a sense of unity and team development for every team member for your next team building event.
What are some other team bonding activities that can be done in Singapore?
There are plenty of exciting and unique team bonding activities to do in Singapore. You could try karaoke, escape rooms, cooking or baking classes, rock climbing or bouldering, virtual reality simulations, trampoline parks. Team building games like laser tag and paintball can also be fun for the whole group. Additionally, you could explore local attractions or take a walking tour around popular neighborhoods such as Little India and Kampong Glam. There are plenty of options to choose from when it comes to team bonding activities in Singapore.