Vacation Packages Singapore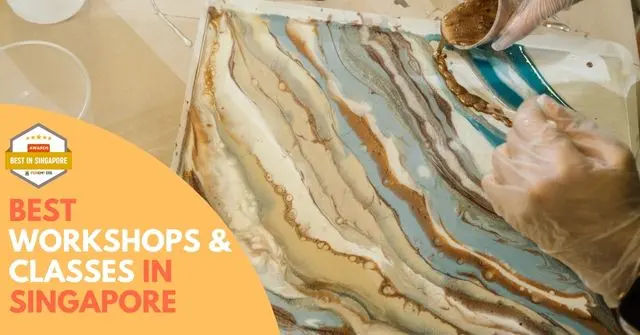 Singapore is a great place to vacation, with plenty of activities and attractions to keep you busy. But what if you want to do something different during your stay? Why not try one of the many workshops or classes available in the city-state?
From cooking classes to dance lessons, there is something for everyone! In this blog post, we will explore 11 different vacation packages of workshops and classes that you can try in Singapore.
1. Combat Archery Tag
Combat Archery Tag is an exciting, action-packed game that combines elements of paintball, dodgeball, and archery.
It is perfect for those who are looking for an adrenaline-pumping experience. Players are divided into two teams and each team tries to eliminate the other team by shooting them with arrows. The game is fast-paced and requires players to have quick reflexes and good aim.
There are a variety of different strategies that can be used to win the game. Combat Archery Tag is a great option for those who are looking for exhilarating vacation packages.
2. Bubble Bump
Bubble Bump is a relatively new activity that has been gaining popularity in Singapore. It is a unique spin on traditional Bubble Soccer, where each player is inside an inflated bubble from the knees up. This prevents them from injury as they compete in games of Soccer.
Bubble Bump can be played both indoors and outdoors, making it a versatile activity for any group. It is also a great way to get some exercise and have fun at the same time.
If you are looking for a unique activity to try on your next vacation, Bubble Bump is definitely worth considering to be a part of your vacation packages.
3. Hybrid Amazing Race
Are you looking for a unique vacation experience? If so, you'll definitely want to check out the Hybrid Amazing Race in Singapore. This first-of-its-kind event combines offline physical challenges with online interactive clues and puzzles.
Participants will have the opportunity to explore Singapore's heritage landmarks and cuisines while competing against other teams. It's a great way to see the city from a new perspective and create lasting memories with your friends or family. And best of all, the Hybrid Amazing Race is suitable for all ages and fitness levels. So what are you waiting for, list it as one of your next vacation packages?
4. Art Jamming
Art Jamming is a fresh new initiative that is highly recommended to boost creativity. The Art Jamming workshop will allow you to explore your artistic side and have some fun while expressing yourself. This is a great way to relieve stress, and you'll also be able to take home your very own masterpiece.
These are just some of the many different types of workshops and classes that are available in FunEmpire Singapore. So whether you're a creative professional or just looking for a new hobby, there's definitely something for you to try.
5. Paint Splashing & Pouring Workshop
There are no limits when it comes to painting at Splat Paint House, so those with kids or those just looking for some simple fun can spend the day there. Imagine employing water pistols to squirt and splash a ton of paint in the name of art! It will make a splash!
You can also go to Avant-Garde Art Space to receive expert instruction in the pouring of acrylic paint. After this 90-minute lesson, which is appropriate for children as young as five, you'll go home with your very own masterpiece!
6. Graffiti Therapy Experience
This one is a bonus for anyone wishing to enjoy their creative process more and live a rebellious life for a while! While it's against the law to damage public property, you're welcome to leave your mark on any of Heaven Spot's studio walls, whether it's a big mural or a tiny, adorable piece!
And you don't have to worry if you're new to this form of art because there will be a short tutorial on the basics of spray painting for every package.
7. Gin and Singapore Sling Masterclass
Enjoy a drink? At the Brass Lion Distillery, you can now learn everything there is to know about gin and tonic. You'll get a behind-the-scenes tour of a functioning distillery to learn how gins are manufactured. Enjoy a sample flight of our three gins neat in the Tasting Room to cap out the tour, and then let your inner bartender loose by learning how to make Singapore's most famous cocktail, the Singapore Sling!
8. Couple Perfume Workshop
The same region of the brain controls memories and scents. In order to allow people to combine their favorite fragrant memories, they built a perfumery. A quick and enjoyable perfume personality test is the first step in the scent-making process. You choose your orchid-infused scent oils based on the outcome. You are now prepared to create your 120ml signature fragrance, here at Perfume Workshop. Additionally, they are able to do this virtually.
As a bonus, here are some more Super Fun Activities to do in Singapore!
Vacation Packages Singapore
When vacationing in Singapore, be sure to check out some of the many workshops and classes available to tourists. From cooking classes to dance lessons, there is something for everyone! These activities can help you learn more about the local culture and have a lot of fun too. So don't miss out and book your spot today.
Don't forget to check out more of our articles about team building, travels, and celebrations down below: