Vintage Clothing Singapore
Singapore is a country that is well-known for its fashion. While there are many modern clothing shops in the city, there are also some vintage stores that are worth checking out.
Looking for something unique and stylish?
Check out these vintage clothing shops in Singapore! They are some of the best in the city and offer a wide variety of vintage clothes and accessories. Whether you're looking for a new outfit for a special occasion or just want to add a touch of vintage style to your wardrobe, these stores have you covered.
In this blog post, we will list 9 of the Best Vintage Clothing shops in Singapore. If you're looking for something different, these stores are definitely worth a visit!
So what are you waiting for? Let's get started!
 1. A Vintage Tale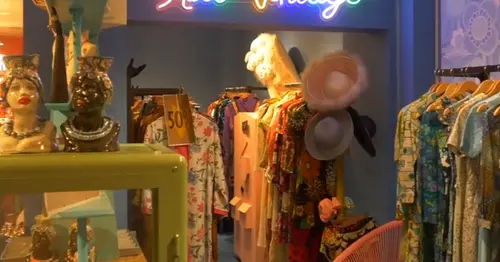 | | |
| --- | --- |
| Key Services | Homely vintage clothes store |
| Address | 277 Joo Chiat Rd, #01-01, Singapore 427531 |
| Website | https://www.avintagetale.com/ |
| Phone | +65 9187 0410 |
| Email | contact@avintagetale.com |
| Operating Hours | Tuesday-Sunday 11:30-19:30 |
We love A Vintage Tale, which features a hand-picked variety of designer clothes and accessories from across the world.
The antique gloriousness is a thrilling shopping experience – just gaze at the vintage wallpaper and try not to swoon. Owners Jasmine and Azzura also added Carolina Bar, a little nook dedicated to providing take-home wine and gin options, to improve consumers' enjoyment!
Key Differentiators
Clothes from 50s to 90s
With archival pieces from iconic designers
Range of precious vintage jewellery from historical brands
Customer Testimonial
As a vintage addict I was always missing the experience of finding true gems here in Singapore. Until A Vintage Tale opened the doors. What a feast! I just can't enter this shop without falling in love with one or more pieces. There are always great finds, Azzurra is a true vintage queen and very honest she will tell you if a dress is maybe not the perfect one for you, she will make you feel confident in a dress that you maybe thought was not meant for you. I love that!

My favorite shop in Singapore and beyond! And also a perfect place to have an aperitivo with your girlfriends. I even don't know any vintage shop in Europe where you can have such a fun shopping experience.

Zingajo
2. Deja vu Vintage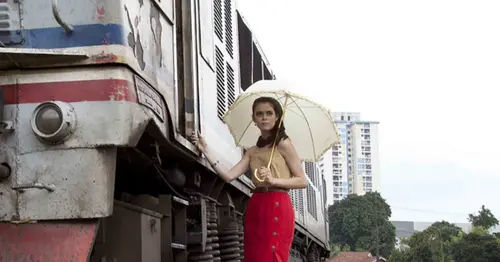 Key Services
Elegant, curated shop
Offering vintage clothing & accessories
Designer pieces
Address
9 Raffles Blvd, #01-70, Millenia Walk, Singapore 039596
Website
https://dejavuvintage.com/
Phone
+65 6338 8013
Operating Hours
Daily:
11AM–9PM
Deja Vu Vintage is a popular destination for old-school shoppers, with a large selection of high-end and designer items. You'll be happy to know that each item is thoroughly examined, dry-cleaned, steamed-pressed, and mended before being put on the shelves if you care about quality.
Prices are a bit more expensive, but you won't find typical polyester gowns. Expect to see timeless designer items by Diane von Furstenberg and Marc Jacobs in addition to a specialized vintage collection.
Key Differentiators
Eco-friendly
Personally selected, items
Imported from the U.S, Europe, Australia or Japan
Customer Testimonial
Gorgeous clothes and jewelry, always find some nice things when I'm in here! Always friendly service, and their vintage is the authentic stuff! I can never walk out empty handed!

Melissa Ho
3. Vintagewknd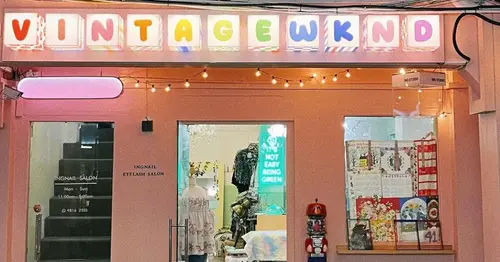 Key Services
Vintage clothing store
Address
First Center #08-08, 50 Serangoon North Ave 4, Singapore 555856
Website
https://vintagewknd.com/
Phone
+65 8952 6851
Email
hello@vintagewknd.com
Operating Hours
Friday:
6–10PM
Saturday & Sunday:
2–9PM
Are you looking for inexpensive retro clothing? This fantastic store provides vintage clothes that are both available and reasonable! Sustainable fashion isn't something you can get enough of? Stop by to check out a beautiful collection of dresses, pants, skirts, windbreakers, and more.
The shop is only open on Fridays and Saturdays, but the gift baskets it sells are one-of-a-kind. You'll feel really distinctive when you carry these one-of-a-kind items. However, keep in mind that the business only operates from Friday through Sunday.
Key Differentiators
Largest vintage & rework store in Singapore
Specialised in styling & creating sustainable fashion
Stock original & re-worked vintage pieces
Customer Testimonial
Always accompanying my better half to shop here. We appreciate their commitment to drive sustainability and their creativity in coming up with quality rework items, giving new life to materials that would have otherwise been thrown away.

We really appreciate all of their extensive labour, time and effort placed into this meaningful business from back end to physical store as well; you wouldn't leave this place empty handed! 🙂

Jonathan Ng
4. Loop Garms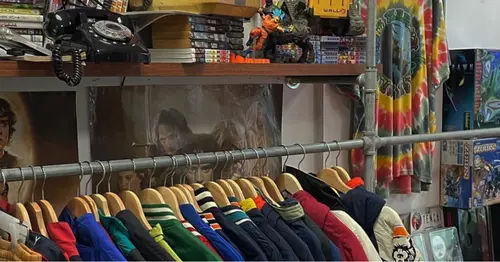 Key Services
Vintage clothing store
Address
635 Veerasamy Rd, #01-148, Singapore 200635
Website
https://www.instagram.com/loopgarms/
Email
hey@loopgarms.sg
Operating Hours
Monday to Thursday: 12:30–7:30PM
Friday to Sunday: 12:00–7:30PM
It all began as a pastime for two Singaporean teenagers: FJ Sai and Isaac Ang, who started this business after seeing the country of Japan.
Visit today to relive the '80s and '90's in style, as you shop its carefully curated collection of '80s and '90's apparel including plaid shirts (and pants), graphic tees, and sports jackets from your favorite sports brands like Nike, Adidas, Fila, and more.
Key Differentiators
Offers worldwide shipping
80s and 90s style
Sport brands
Customer Testimonial
I really enjoyed my shopping experience at Loop Garms, they were very patient and were able to answer majority of my queries with regards to sizing and the history behind the pieces that they are selling. If you are trying to look for a place to start looking for vintage clothing Loop Garms is the place to go!

RaeEn Sim
5. Empire
| | |
| --- | --- |
| Key Services | Vintage clothing store |
| Address | 150 Orchard Road, Orchard Plaza #05-10 Singapore, Singapore 238841 |
| Website | https://www.facebook.com/empire.fash |
| Phone | +65 9107 7405 |
| Email | empireclothingllp@gmail.com |
| Operating Hours | Open 24 hours |
Empire, a new era of sustainable fashion retailer, features reworked elements of well-known manufacturers including Polo Ralph Lauren and Fred Perry to its vintage clothing. It also adds a little modern flair to its vintage apparel.
The store's name, along with its logo, is reminiscent of the Y2K century. On racks, you'll find a wide range of vintage clothing items inspired by figures such as Paris Hilton and Sarah Jessica Parker from the Y2K period. Empire also stocks a tiny selection of bags aside from apparel.
Key Differentiators
Fashion Statement Pieces
Reworked Vintage Clothing
Y2K vibes
6. Grammah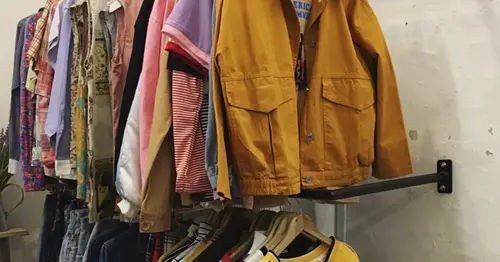 Key Services
Vintage apparels
Address
Singapore, Singapore 189259
Website
https://www.instagram.com/grammahsg/?hl=en
Phone
+65 6299 0384
Email
grammahsg@gmail.com
Operating Hours
Monday to Thursday, Sunday:
12:00 PM – 8:00 PM
Friday & Saturday:
12:00 PM – 9:00 PM
Haji Lane, like other garment-strewn lanes and narrow alleyways in Hoi An's Old Town, is known for its independent and under-the-radar fashion shops. This one is no different. With vintage gowns that appear to have been ripped straight out of a 1950s pin-up fashion catalog, you can live your vintage fantasies here.
Midi pleated skirts and dainty sweetheart necklines are among the most popular styles. However, it does not stop there; Grammah also sells trendy 90s-style items like colorful windbreakers, jackets, and even denim overalls.
Key Differentiators
Trendy vintage apparels
Crop tops, vintage-look skirts, flare pants, accessories
1950s style
7. Dustbunny Vintage
| | |
| --- | --- |
| Key Services | Vintage clothing store |
| Address | 2A Keong Saik Road Singapore, Singapore 089110. |
| Website | https://dustbunnyvintage.com/ |
| Phone | +65 6222 0116 |
| Email | dbshopgirl@gmail.com |
| Operating Hours | Mondays to Saturdays (Appointments Required) |
Dustbunny Vintage has been selling vintage apparel and accessories for over a decade. The company specializes in retro-style dresses with floral patterns and feminine designs that span the 1950s to the 1990s, including antique kimonos, '60s scooter dresses, and '80s batik shifts.
Dustbunny has a variety of expensive designer purses from Chanel, Hermès, Gucci, Louis Vuitton, Salvatore Ferragamo, and Bottega Veneta in its collection. Clothes and accessories start at an affordable rate, but luxury bags can cost high!
Key Differentiators
15 years in the industry
Large collection
1950s,60s,70s and 80s style
Customer Testimonial
Dropped by today for a quick browse as I was in the area. Was a really pleasant stress free shopping experience with super lovely staff! Do check it out as they have quite a good selection of bags and accessories beyond clothes that came in recently.

Q Y x
8. Retro Gate
Where else would Singapore's first Japanese-American-inspired vintage and streetwear thrift store be located? Of course, at the Golden Mile Complex.
Paul Low and Ryo Yamamoto began creating Retro Gate to satisfy their combined interest in vintage streetwear. It is now a real store that sells the dopest vintage streetwear, such as classic polo tees, colorful sports windbreakers, and Hawaiian shirts.
Key Differentiators
Japanese-American style
Streetwear
Classic tees
Customer Testimonial
Really cool place, fantastic music curation too. The collection of vintage clothing here is pretty awesome, and there are games and playstations here on which the owners welcome you to play. They even extended the opening hours a little for us so we could finish our game. Thanks so much for being so welcoming!

Ruijie SK Chong
9. Eclectic Room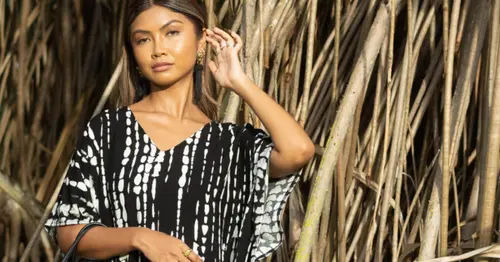 This is a favorite lifestyle boutique in Joo Chiat. Ryana Yusoff, the fun owner of this shophouse, has a carefully curated assortment from across the world.
Dresses with patterns that glisten, handbags (but we're pretty sure they're vintage Chanel) and varsity jackets for guys are all on the menu. Expect to discover anything from Nepalese brass collar necklaces and tropical earrings to original designs from the brand's in-house collection at this antique shop.
This one is highly recommended.
Key Differentiators
Collection of contemporary and vintage apparel
Home decor
Wellness studio
Intimate event space
Customer Testimonial
A holiday away from the hustle and bustle of Singapore. Located in a quaint and charismatic neighbourhood in Joo Chiat. Eclectic Room exudes soul, creativity, one way or another as strange as it sounds I feel like I am transported in another world.
A space that I feel inspired, safe and I can be me.
I find the most niche home decor, accessories and apparel bringing a piece of Eclectic Room with me.

Anissa Soeparman
Vintage Clothing Singapore
There you have it! We have noticed that vintage clothing is becoming more and more popular every year. If you're looking to add a touch of vintage style to your wardrobe, the 9 stores listed in this blog post are a great place to start. They offer a wide variety of vintage clothes and accessories, so you're sure to find something that suits your taste.
Where do you typically shop your vintage clothes? Share it with us by leaving a comment down below!
Looking for more interesting articles to read? Check out more of our blog posts here: