Livingcare Quartz Water Dispenser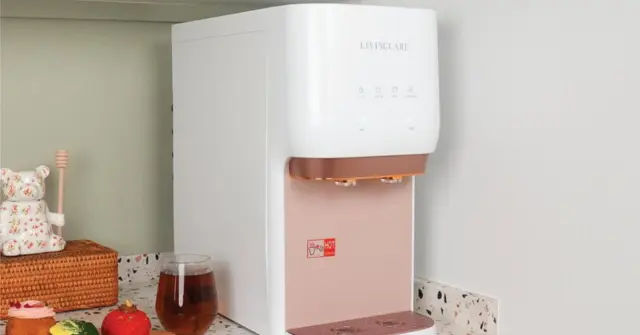 Looking for a way to add some healing qualities to your home? Check out the Livingcare Quartz Water Dispenser! Livingcare is a leading water purifier company in Singapore, delivering excellent water filtration systems for personal and professional use. The brand created the unique Quartz Dispenser that is made to help you enjoy the many benefits of a high-quality dispenser. It is known for its ability to promote clean and healthy water. If you are looking for a way to add some beneficial water dispensers to your space, this is the perfect product for you!
Living Care
The mission of the Livingcare is to demonstrate integrity as its fundamental value. For them, it is a leadership principle that must be adhered to for the team since it demands complete honesty and sincerity. People who work with or for a firm that maintains its integrity will have more confidence in it.
Exceptional service is also Livingcare's customer commitment. They are committed to client satisfaction since consumers are their company's lifeblood and what sets them apart from competitors. In addition, Livingcare strives to maintain high product quality in order to provide only the finest for their customers. Finally, the desire to constantly improve and develop their lives encourages them to improve themselves and their products in order to achieve the mission and goals they set.
About Livingcare Quartz Water Dispenser
The Livingcare Quartz Dispenser is not the typical water dispenser you see in the market. It is a unique product that has the ability to promote clean and healthy water.
This water dispenser, as they claim, is designed to have therapeutic healing qualities. It's a water filtering system that filters out all of the dirt, contaminants and impurities from your tap water so you can drink clean and healthy water with just a few simple steps! Its beautiful rose gold appearance will add class to any house's interior!
Due to the three-stage system's superior water purification capabilities (Composite DS Carbon Filter, Positive Charge Membrane Filter & Carbon Block Filter). The Rose Quartz's stainless steel hot and cold water tank is bacteria-free, both from in and outflow! It's safe and sanitary.
Key Features of Livingcare Quartz Water Dispenser
The Livingcare quartz water dispenser has a stainless steel water tank that inhibits the introduction and growth of external germs, making it safe and clean to drink. This feature is essential, especially during these times of health crisis.
It also has Composite DS Carbon Filter that can filter out large impurities such as dirt, rust, and sediment. This is important to have in a water dispenser because it can help improve the taste of your water. Plus, the Positive Charge Membrane Filter & Carbon Block Filter makes sure that even the smallest impurities and pollutants such as chlorine, THMs, and VOCs are removed from your water. This is important to have in a water dispenser because it can help improve the quality of your water.
Finally, the Quartz Dispenser is made to extract 99% of bacteria through its stainless steel water tank, which works by preventing the inflow and growth of external bacteria, making it safe, clean, and hygienic to use.
Here are more useful features of the Livingcare Quartz Dispenser:
Instant Hot (94°C) / Ice Cold Water (4°C)
Child-Lock Function – Added Protection
Water Volume Control Function
Full Touch Screen Panel
With the luxurious and sensual design
Price, Sizing, and Capacity of Livingcare Quartz Water Dispenser
Aside from the sensual and high-end design of the water dispenser, it is also made to hold a good capacity for water for an affordable price. It is not too big that overshadows the interior of your space, yet not too small that cannot be noticed.
Here are the details:
| | |
| --- | --- |
| Size | W24cm by H46.4cm by D51.7cm |
| Weight | 17kg |
| Cold Water Tank Capacity | 2.2 Litres |
| Hot Water Tank | 1.3 Litres |
| Power Consumption | 0.6A (cold water), 300W (hot water), compressor 90W |
| Price | $1888 (Without discount) |
But wait, it does not end there! Livingcare gives a promotional deal just for you! They offer $300 off all dispensers and $700 off all dispensers when you trade in any water dispenser to them.
*Terms & Conditions Applies.
Livingcare Quartz Water Dispenser
If you're looking for a water dispenser that not only looks good but also promotes clean and healthy water, then the Livingcare Rose Quartz Dispenser is the perfect choice for you. With its unique features and promotional deals, you can rest assured that you're getting your money's worth with this product. So what are you waiting for? Give the Livingcare Quartz Dispenser a try today! You won't be disappointed.
Where To Buy?
Head on to Livingcare's website and check more of the details. Their customer service is excellent and friendly enough to assist you. You can also visit them in their showroom at 3 Ang Mo Kio Street 62, #01-34, Singapore 569139, from 10 AM – 8 PM. Get your own Livingcare Quartz Water Dispenser now!