Windscreen Repair Singapore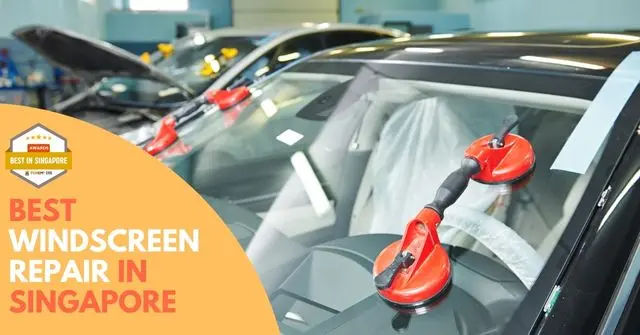 When it comes to Windscreen Repair Singapore, there are a lot of options to choose from. How do you know which Windscreen Repair company is the best for you? We have compiled a list of the 5 best Windscreen Repair companies in Singapore so that you can make an informed decision.
1. Cheng Auto Bodyworks
Key Services:
Replacement, Repair
Website:
http://www.chengauto.com/
Address:
Reporting Centre:
5 Soon Lee Street
#01-60 Pioneer Point, Singapore 627607

Workshop:
5 Soon Lee Street
#01-62 Pioneer Point, Singapore 627607

Spray Painting:
1 Soon Lee Street
#06-41 Pioneer Centre, Singapore 627605
Phone:
(+65) 6631 0707
Operating Hours:
Monday – Saturday 9am to 6pm
Close on Sunday
When we talk about the method of action at Cheng Auto Bodyworks, it is one of the most sophisticated windscreen repair shops. The windscreen was repaired with premium-grade sealants and fillers since nothing had occurred to the glass. Cheng Auto Bodyworks also gives a lifetime guarantee for fixed flaws on your windscreen. Because to the newest technology, you may get your car back on the road in up to 30 minutes to 1 hour. However, due to customer demand, you could be waiting longer.
Key Differentiators:
With more than ten years of experience as an automobile body repair specialist
Utilizes the latest technology in window repair systems
Window repairs look as good as new and can be completed within 30 minutes with a lifetime warranty
Customer Review
Fast and excellent service from Wesley. I went to them for my car repair work, it is more than one month ago but I still remember the very well done job by them. The price is reasonable and they keep you inform promptly.

Hock Heng Ng
2. Glazity Auto
Key Services:
Replacement, Repair, Coating, ADAS Calibration
Website:
https://www.glazity.sg/
Address:
32 Old Toh Tuck Road, #02-04 Ibiz Centre, Singapore 597658
Phone:
+65 6909 9906 / +65 9688 3619
Operating Hours:
Mon to Fri 9am to 6pm
Sat: 9am to 1pm
Sun: 1pm to 4pm (by appointment only)
Glazity Auto is a full-service glass repair and maintenance facility. Windscreens that are damaged are meticulously evaluated to determine the best solution. Glazity has a Glasweld University-trained staff, and several of them have more than 20 years of experience in the glass repair sector. Glazity Auto is a top automobile glass repair shop in Columbus, OH. You can also rely on them for other glass needs such as advanced driver assistance system calibration and solar film application. You may also make an appointment for windshield inspection and various services ahead of time.
Key Differentiators:
Advisors available to help in emergencies 24/7 and technicians all over Singapore
All their glass technicians are certified by Glasweld University/National Windshield Repair Division(NWRD)
They always ensure that they have the correct glass for your vehicle using your chassis number
Customer Review
Professional, efficient and friendly services rendered to fix a 4cm long crack on my windscreen. Almost invisible to the naked eye after job done. Very happy and can have peace of mind now

Derrick Lee
3. Automotive Glass Works
Key Services:
Replacement, Repair, Door glass replacement
Website:
http://automotiveglass.sg/
Address:
Blk5032, Ang Mo Kio Industrial Park 2 #01 – 281, Singapore 569535

25 Kaki Bukit Road 4 Synergy@KB #01-47, Singapore 417800
Phone:
Ang Mo Kio Industrial Park: +65 6556 2143 / +65 6556 2170

Kaki Bukit Road: +65 6702 1908 / +65 6702 1910
Operating Hours:
Ang Mo Kio Industrial Park:
Monday – Saturday 8:30am to 5pm
Close on Sunday

Kaki Bukit Road:
Monday – Saturday 9am to 5pm
Close on Sunday
Auto Glass Works is the final stop in your search for an American-certified windscreen repair shop. AGSC's safety standards are followed by the trained experts at Auto Glass. The Northern USA Auto Glass Replacement Guidelines Group is a non-profit organization that aims to improve safety procedures for glass replacement in the region. Furthermore, Auto Glass Venture co-organized workshops and internet education programs with USAASC. You may bring your cars to Auto Glass Venture without being concerned since they utilize genuine components from trusted manufacturers.
Key Differentiators:
Singapore's leading provider of automobile windscreen replacement and repair works
Established in 2005, with 17 years of experience
Certified by Glass Technology in the U.S. for Windscreen Crack repairs
Customer Review
Call up Automotive Glass to get windscreen to replace, as they are one of the authorized workshops of my insurance to go to and their Kaki Bukit outlet is near my workplace Ubi. Call up to check, and they said will need to check if they have the stock for my van- every. Just less then 10mins, they got back to me and there's stock. Make an appointment next time to get it replaced, everything was done pretty fast though.

Steve Ang, Owner of Suzuki Every
4. Dr Glass
Key Services:
Windscreen crack repair, Headlight restoration, Windscreen watermark restoration, Windscreen scratch restoration, Windscreen bonding system
Website:
http://www.drglass.com.sg/home
Address:
25 Kaki Bukit Road 4 #03-69 Synergy Building (417800)
Phone:
8777 7740
Operating Hours:
Mon to Fri 10:30am to 7:30pm
Sat 10:30am to 3:30pm
Sun & PH Closed
The car owner may be distressed when his or her automobile has windshield damage, especially if it's the driver's side. To repair the window, you should only contact a professional. Dr. Glass is a windscreen repair specialist who works with damaged and chipped windshields, as well as scratch restoration, windscreen replacement, and glass watermark removal. In 2005, Vincent Tan founded Dr. Glass to provide high-quality windscreen repair services in Singapore. Dr Glass provides expert assistance for headlight repair as well. Before touching any automobile, Dr Glass' staff goes through extensive training.
Key Differentiators:
Any crack that is smaller than a 50 cent coin on the front windscreen can be repaired by DrGlass regardless of any car's make and model
Singapore's leading headlight beautification company
Windscreen crack repair – Starting from $45
Customer Review
Vincent did a full rewiring of the headlights for my 911 previously and also polished the external lenses to a perfect clear shine. Today he did a fantastic job of refurbishing my 730 headlights which were cloudy both inside and outside of the lens. Both cars are like new now and the quality of work is top class, plus with warranty! Highly recommended for all headlights, brake lights issues.

chungmun ho
5. Auto Glass Venture
Key Services:
Insurance Windscreen Claim Services, Vehicle Glass Replacement Service, Vehicle Glass Repair Service, ADAS Calibration Service
Website:
http://www.autoglass.com.sg/
Address:
East Branch – Kaki Bukit 8 Kaki Bukit Avenue 4 #03-29 PREMIER @ Kaki Bukit Singapore 415875 (Opposite Kaki Bukit Vicom Inspection Centre)

West Branch – Bukit Batok 1 Bukit Batok Crescent #04-23 WCEGA Plaza Singapore 658064
Phone:
East Branch – Kaki Bukit: (65) 6702 1095

West Branch – Bukit Batok: (65) 6569 2318
Operating Hours:
East Branch:
Mondays to Fridays: 9am to 5.30pm
Saturdays: 9am to 1pm
Closed on Sundays & Public Holidays

West Branch:
Mondays to Fridays: 9am to 5.30pm
Saturdays: 9am to 1pm
Closed on Sundays & Public Holidays
For more than 10 years, Auto Glass Venture Pte Ltd has offered car glass replacement, repair, and insurance claim services. We are comfortable with replacing and/or repairing your car's damaged glass in a safe manner using high-quality OEM authorized bonding systems, as well as a skilled technical team. We have a complete set of ADAS calibration equipment to satisfy the needs of newer car models and manufacturers, and we continue to update and expand ourselves in order to provide a better service to all our insurance partners and customers.
Key Differentiators:
Partnered up with Sika, a premier global supplier of adhesive systems
They are also an importer, supplier, and stockist of Genuine and high-quality Original Equipment Manufacturer (OEM) auto glass parts in Singapore
Certified windscreen repair technician and carry out their repair in accordance with The Repair of Laminated Automotive Glass Standard (ROLAGS™)
Customer Review
They are Very fast, and the people there are nice. They help me solve my windshield problem very smoothly. Recommended.

Kwang Rong
Windscreen Repair Singapore
Windscreen Repair Singapore can be a daunting task, with so many companies to choose from. But thanks to our list of the 5 best Windscreen Repair companies in Singapore, you can make an informed decision and find the right company for you.
Looking for more interesting articles to read? Check out more of our blog posts down below!