Best Candle Workshop Provider In Singapore
Candle Workshop Singapore
Experience the magic of candle making with the best Candle Workshop in Singapore.




Enjoy the best Candle Workshop experience in Singapore with FunEmpire:
All Workshop Materials Provided
5,000+ 5-Star Reviews
Fully Air-Conditioned Locations
10+ Years of Experience
Get your free Candle Workshop quotation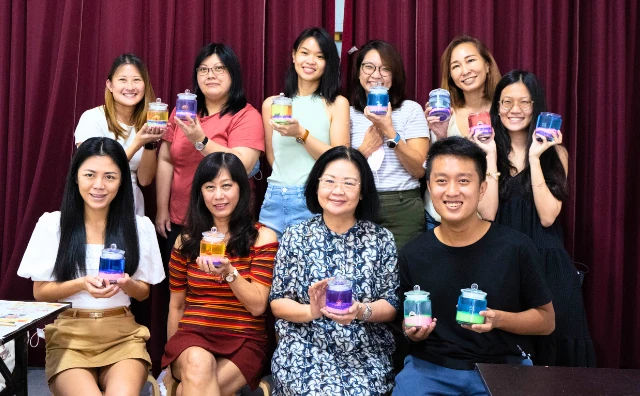 Received
5,000+
5-Star Reviews
Served
1 Million+
Happy Clients
Organized
50,000+
Successful Events
Awarded
200+
Media Features
FunEmpire is trusted by the leading organizations and customers










"We really enjoyed laughing and physically interacting while crafting candles!"
"My favourite part of the workshop? It definitely was the hands-on experience!"
"I enjoyed bonding with my colleagues while making this Gel Candle!"
Packages and Pricing
Award-winning Candle Workshop experience. Starting from only $32/pax.
Locations Available
Multiple locations across Singapore. Conveniently near MRT Stations.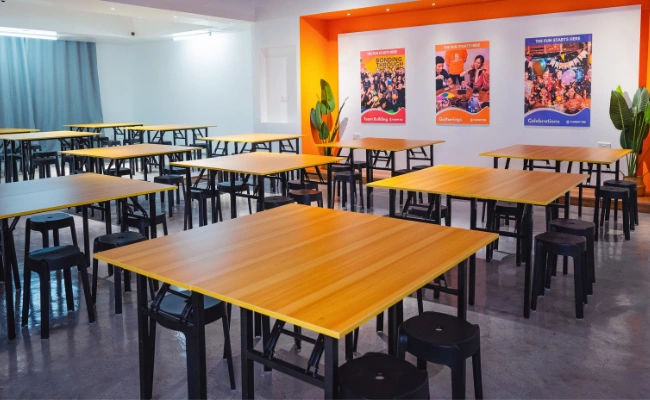 60 Tannery Lane, S(347803)
Within Walking Distance of Mattar MRT

Up to 7 Workshop Spaces Available

Fully Air-Conditioned

Parking Available (Chargeable)

Catering & Add-Ons Allowed

Additional Venue Fees Apply
Get Your Free Quotation >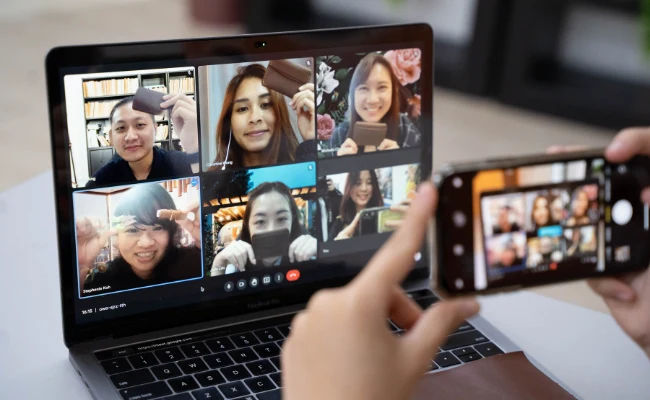 100% Online
In Your Own Home, At Your Convenience
Flexible Time Slots At Your Preferred Time And Schedule Available
All You Need Is Stable Wifi & A Computer Or Laptop
Professional Live Facilitation Included
Get Your Free Quotation >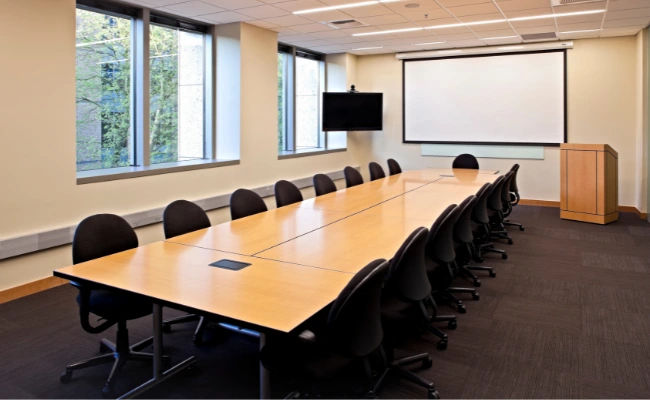 Do you have other locations in mind? Don't worry, we are able to bring the event to you!
Let us know your preferred event venue and we can make it happen!
Why Choose FunEmpire
Best-rated Candle Making Workshop company. Award-winning. Highly experienced.
Client Testimonials
Loved by over 1 million happy clients and participants

Suitable Occasions
Exhilarating Candle Making Workshop Singapore experiences for all types of occcasions.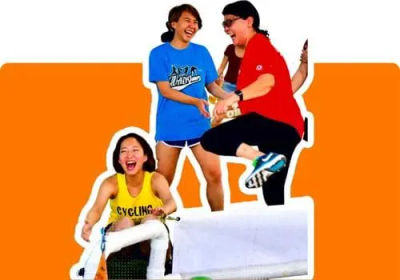 Team Building
Customise your very own candles! Our Candle Making workshop is also the perfect team building activity for your team! Enhance team bonding and cohesion, foster creativity and communication.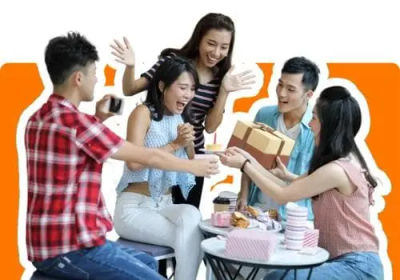 Celebrations & Special Occasions
Looking for a unique way to celebrate someone's birthday? Or perhaps it's your anniversary or your friends' hens party? Our Candle Making workshop is perfect for birthday parties, celebrations and social gatherings! Create and share fun memories with your loved ones. Recommended a minimum of only 5 pax. Perfect for bonding!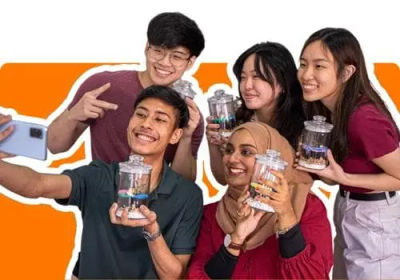 Casual Fun Games
Our Candle Making workshop is the perfect opportunity for you to relax, unwind, make new friends and unleash your creativity! Relieve Stress, improve concentration, boost your creativity and form new friendships.
Suitable Groups
Our Candle Making Workshop experience is highly rated by businesses, schools and consumers.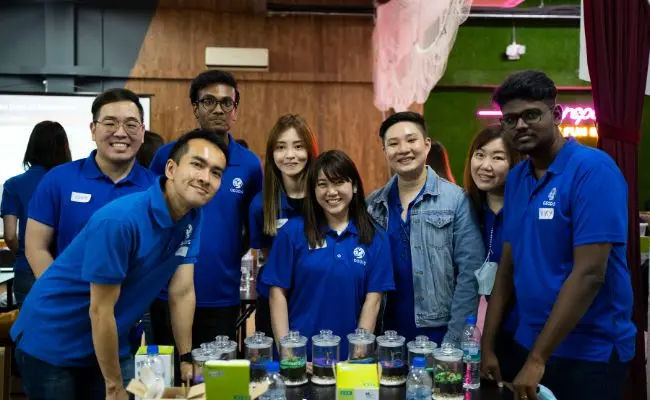 Corporates
Trusted By Both Small & Big Businesses
Promote strategic thinking and leadership
Enhance communication, teamwork, and camaraderie
One-stop event solutions for games, activities, catering, and gifts
Bond through play, promoting concentration, focus, and creativity

Accept

multiple payment modes,

including bank transfer, PayPal, PayNow, and credit card.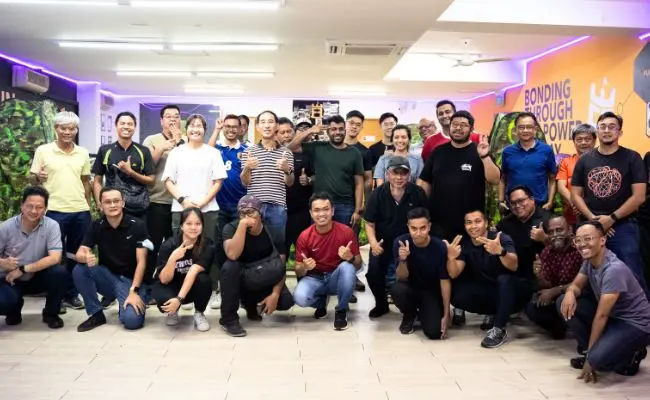 Government
Affordable Prices For Large Groups
Stress-free event planning with one-stop solutions for games, activities, catering, and corporate gifts
Host multiple sessions for an unlimited number of participants
Build team spirit and camaraderie through fun and play, promoting leadership, communication, and teamwork
Accept multiple payment modes, including GeBiz, e-invoicing, bank transfer, PayPal, PayNow, cheques, and credit card.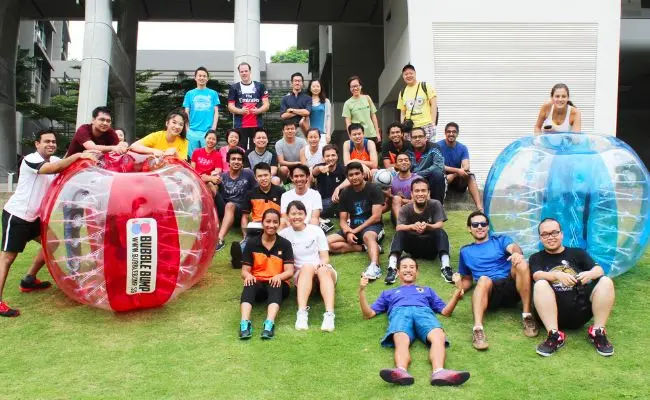 Schools
The # 1 Choice For Schools' Events
Relaxing candle making workshop experience suitable for both kids and adults
Learning and bonding

through fun and play, promoting leadership, communication, teamwork, and school values

MOE certified instructors
Accept multiple payment modes, including bank transfer, PayPal, PayNow, cheques, and credit card.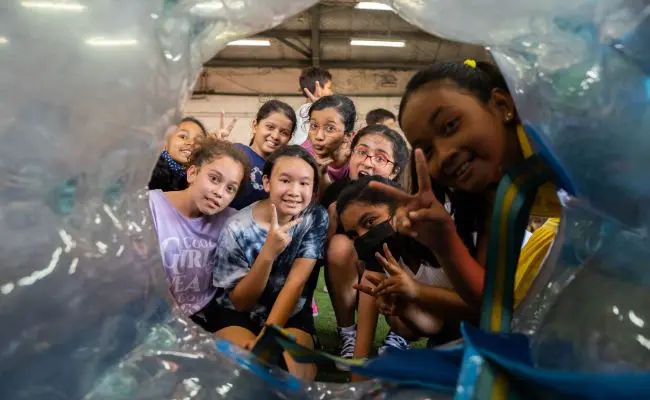 Friends & Family
Impress Your Friends & Family
Enjoy hassle-free event planning for both kids and adults with our one-stop solutions that include games, activities, catering, and gifts.
Bond and have fun with your friends and family
Accept multiple payment modes, including bank transfer, PayPal, PayNow, cheques, and credit card.
FunEmpire
#1 Candle Making Workshop Provider In Singapore
Immerse your workplace in a transformative team building experience with our Candle Making Workshops.
Step away from the ordinary and ignite the spirit of collaboration and camaraderie as you and your colleagues bond through the art of candle making.
Beyond the act of crafting candles, our workshops are also designed to cultivate character, leadership, teamwork, and creativity!
GET YOUR FREE QUOTE NOW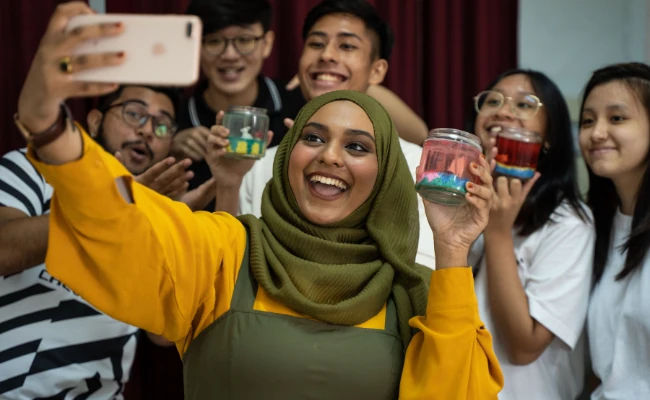 Are you ready for an exciting event?
We'd love to help you!
We are always ready to help you! Our friendly FunEmpire Events Experts will get back to you within 24 hours (or even faster!). We pride ourselves on our short response lead time that is almost immediately without compromising the quality of service. We reply every email. If you did not receive a response, please check your spam filter or junk mail folder!

hello@funempire.com
60 Tannery Lane, Singapore 347803
+65 6016 7147
+65 9792 9179
Frequently Asked Questions
What Is Candle Making Singapore? What Are Candle Workshops?
Candle making was first developed in many places independently. Candles were used by the greeks, romans, chinese and indians. They were usually made from beeswax in ancient times. After the invention of the light bulb, candles are marketed more as a decorative item. Candles are now commonly used to provide fragrance.
A Candle Making Workshop is a hands-on learning experience where participants learn a new skill - the art of crafting candles using various materials and techniques. Usually, these candle workshops focus on scented candles using gel or soy wax. Some workshops may focus on specialty candles, such as pillar candles or floating candles too.
What Are The Different Types Of Candles For Candle Making?
Candle Making Workshops often cover a wide range of candle types, including soy candles, beeswax candles, gel candles, and more. However, the focus may vary depending on the specific workshop.
There are different types of candle waxes used for candle making. The most common type of wax used for candle making is paraffin wax. It's versatile, inexpensive and widely available. If you are looking for one candle that is natural, you can choose to use soy wax. However, soy candles are not very versatile as it's soft and pliable. Beeswax candles are naturally made with beewax from bees and the natural infusion with honey gives this wax a naturally sweet aroma. However, beeswax is particularly expensive. Another popular type of candle would be gel candles. Although gel is a mix of oils and resins, it can hold wicks, color and fragrances as well as the standard paraffin wax. The unique thing about gel wax is that it retains its translucent properties even after being coloured. Gel candles can burn at least twice as long as paraffin wax too!
I Have A Limited Budget. Can I Still Attend Your Candle Making Workshop in Singapore?
Our Candle Making Singapore Workshop starts from $32/pax. Do contact our friendly sales executive and share your budget with us. We will do our best to customise a package for you to start making candles!
How Long Is The Candle Making Workshop in Singapore?
The candle making workshop in Singapore will be 1 - 1.5 hours.
Do You Provide Essential Oils For Your Candle Making Workshop?
Yes! You can choose to add your own scent for our premium scented candle making workshop. You will be making scented soy candles from start to finish!
How Can I Remove The Bubbles In My Candles?
Air bubbles in gel candles occur as the wax is cooling in the jar. To remove air bubbles, do pour the wax slowly into the jar, you can also tap the jar gently after you've poured the wax to release any air bubbles.
How Many People Can You Accommodate In A Single Candle Making Singapore Workshop?
Funempire is the biggest candle making provider in Singapore. We can accommodate up to 100 pax in a single candle making workshop.
Are We Able To Hold A Candle Making Workshop Session Outdoors?
Yes. You can choose to hold the Candle Making Singapore Workshop at your preferred location or outdoors. However, do note that we will require power points as some of the candle making tools require power.
Are There Instructors To Guide Us Along During A Candle Making Singapore Workshop?
Yes of course! We will provide instructors for every candle making workshop. Rest assured as our candle making classes are fully guided experiences that are beginner friendly!
Can I Have The Candle Making Workshop At My Own Venue?
Locations for candle making classes are not limited to just our partner venues. If you have a venue in mind, don't hesitate to tell us and we will see how we can work things out for you.
Is The Candle Making Workshop Suitable For Kids Too?
Yes definitely! Our workshop is suitable for kids as well, but for soy candle making class, we do recommend parental supervision. Our workshops are great options for kids to have fun learning such skills, while gaining a deeper understanding of the magic of candle making.