Korean Fried Chicken KL Selangor
Looking for the best Korean Fried Chickens in KL & Selangor? Look no further! We've got you covered with our list of 9 Best Korean Fried Chickens in KL & Selangor that will tantalize your taste buds. From traditional to spicy, we've got something for everyone. So what are you waiting for? Start planning your foodie adventure now!
1. Jinjja Chicken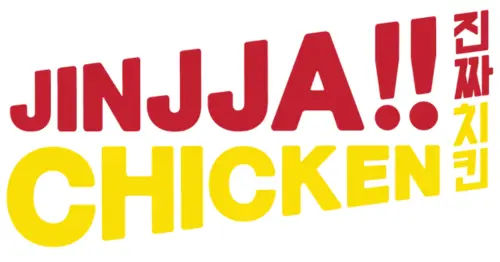 | | |
| --- | --- |
| Key Services | Korean Fried Chicken, Fast food restaurant, Halal Restaurant, Korean Restaurant |
| Website | https://www.jinjjachicken.com/ |
| Address | LLingkaran Syed Putra, The Gardens Mall Kuala Lupur 58000 LG-241A, Lower Ground Floor |
Jinjja Chicken Jinjja literally translates to "Really" in Korean, so their establishment's name shocks you with its delicious chicken. They're well-known for being a trendy Korean chain restaurant, known mostly for their Korean Fried Chicken and Jjajangmyeon.
Not only that, but if you're looking for something else besides chicken, they also have delicious Korean meals such as Bibimbap and Seafood Jjamppong. Don't worry if you want something more informal like street food! They also serve kimbap, Bulgogi Burger, and Tteokbokki. This restaurant may be useful when you can't travel to Korea for Korean cuisine.
Key Differentiators:
Trendy Korean chain restaurant best known for their Korean Fried Chicken and Jjajangmyeon
Sources for ingredients and recipes from all over Korea and uses only 100% fresh chicken
Serves up classic Korean dishes
Customer's Review:
Pretty delicious korean fried chicken , same fast food concept like the other k-fried chicken outlets, and somehow theirs have a crispier exterior without compromising on the juicy meat on the interior. Garlic soy sauce was lovely too, not toooo salty. Gimbap was just a-ok.

May C.
2. Choo Choo Chicken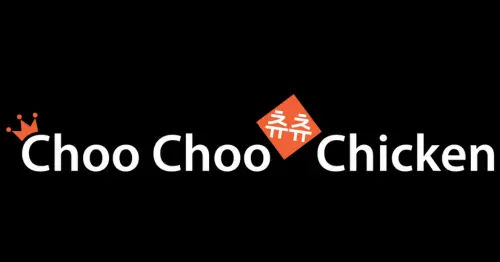 Choo Choo Chicken was brought to Malaysia in the year 2015, and its recipes are created by the Korean founder who infused them with distinct and wonderful tastes. With a variety of tastes including sweet & spicy, creamy garlic, honey soy, and much more, you're sure to love everything you eat. Check out their other selections, which include fried chicken, noodles, burgers, and wrap and salads.
Key Differentiators:
100% from Halal supplier
Fresh daily, use deep frying technique mixed with specialty sauce
Cozy
Customer's Review:
Really delicious fried chicken here. I'd recommend going for tenders instead of bones or wings. More worth for your money. Their spicy carbonara is also spicy and nice.

Alistair Saga
3. Chicken Plus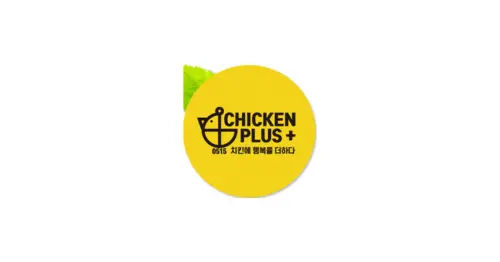 The Chicken Plus tastes fantastic. You may get a wide range of high-quality chicken here at an inexpensive price, as well as sides such as pizza and topokki! Pizza, right! Their pizzas are thin and cheesy, making them the ideal complement to fried chicken.
Key Differentiators:
Chicken Plus just arrived from Korea
Extraordinary flavors
Available for delivery & self pick-up
Customer's Review:
The food are tasty, the chicken are crispy and delicious! Price is reasonable. Worth to try and will return for 2nd time!

Elvis Eng
4. Jisoo Korean Fried Chicken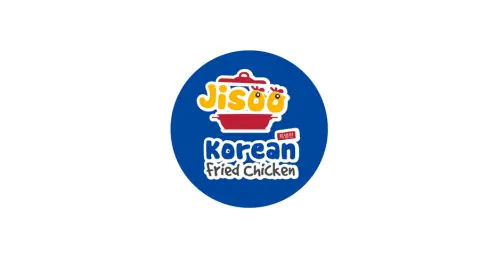 Jisoo Korean Fried Chicken is recognized for its Daebak and genuine Korean fried chicken, as well as their tasty fried chicken. You may truly appreciate their comfortable, garden-themed atmosphere and ambience while you're dining on their delicious fried chicken.
Key Differentiators:
Serve authentic Korean Fried Chicken
Different packages available
Muslim friendly
Customer's Review:
Ordered the yeongnom flavored boneless chicken and the seaweed rice. The chicken was really tender and the taste was spicy but enjoyable. The rice was so yummy!! Definitely worth the price!!

Mayrishya _
5. Kyochon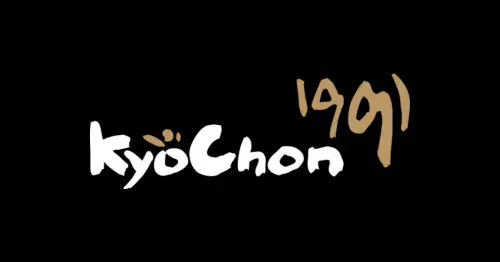 One of the most well-known restaurants for Korean Fried Chicken. If you've had Kyochon before, you'll be missing out if you don't come back for more. This was also a place with a long waiting line where you had to join because their restaurant is always jam-packed with customers devouring the delicious Kyochon.
Soy Garlic, Red Pepper, and Honey are the tastes you'll encounter. If you want to enjoy the combination of three flavors, try out their Kyochon Mix!
Key Differentiators:
Use only the finest ingredients.
Encourage and support the healthy lifestyle of customers
Pursue perfection in every fried chicken they make
Customer's Review:
It is my favourite Korean Restaurant in KL ! I dont normally take other food in the menus except all type of fried chickens! They have the outrageously spicy one! Yes it is spicy but this is my favourite, its spicy, sweet, crunchy and juicy, what else do you want to ask more?

HaNie B
6. K Fry Urban Korean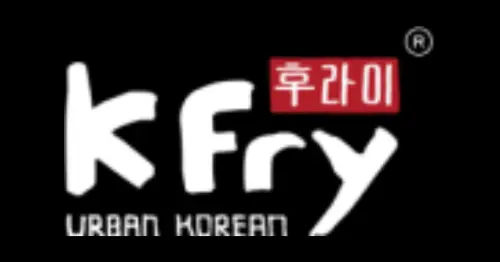 | | |
| --- | --- |
| Key Services | Korean Fried Chicken, Korean Restaurant |
| Website | https://www.kfry.my/ |
| Address | LG221A Bandar Utama City Centre, 1, Lebuh Bandar Utama, Bandar Utama, Petaling Jaya 47800, Selangor, Malaysia |
| Phone | +60 3-7624 0027 |
| Operating hours | Daily 11:00AM – 10:00PM (Last order 09:30PM) |
K Fry is a Korean Brand that specializes in authentic Korean fried chicken and hearty Korean cuisine with an urban twist. Takeaway, delivery, and home delivery are available. Garlic Soyabean, Honey Butter, Yangnyeom, and the Snow Cheese series – Original, Garlic, and Spicy – are among the choices. You may also choose from the Half Chicken collection.
Key Differentiators:
Tasting menus
Stylish interior
Kfry helping Charity
Customer's Review:
Best food and very friendly staff. Nice place nice deco and very enjoy the dining while listening to good music

Naza Nash
7. 4Fingers Crispy Chicken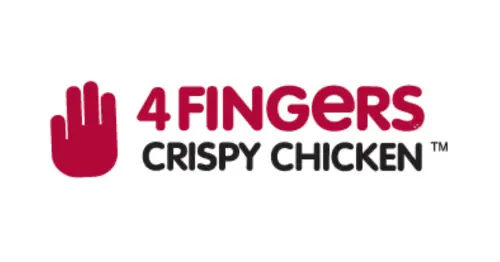 | | |
| --- | --- |
| Key Services | Korean Fried Chicken, Restaurant |
| Website | https://www.4fingers.com.my/ |
| Address | Lower ground floor Mid Valley Megamall 75 Lingkaran Syed Putra Kuala Lumpur 58000 |
| Phone | 03 2201 1227 |
| Operating hours | Daily 10 am-10 pm |
4 Fingers Crispy Chicken is a well-known spot to get excellent fried chicken. Because food can't go wrong with rice, of course, they offer delicious crispy fried chicken with burgers and side dishes. Here you may find a variety of different types of chicken, including their famous wingettes and drumettes, as well as boneless chicken bites.
Key Differentiators:
Fresh ingredients
Hand-brushed to crispy perfection with their naturally fermented soy sauces
Halal certified
Customer's Review:
Warm and friendly staffs! Accommodate the new norm dining. They also able to accommodate orders for GrabFood & FoodPanda with a very fast delivery time. I suggest for newbies to try their Chicken Drummets in Mix to be shared with more than 3 pax! They also have Party Set that includes 100pcs of Chicken Wings and Drummets to be shared for more than 7 pax!

syxkiwin
8. BBQ Chicken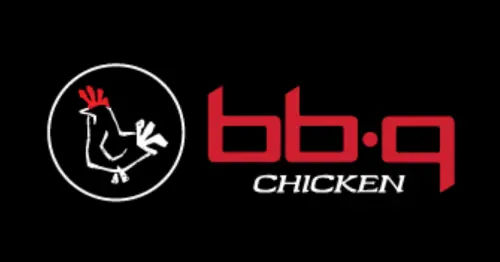 | | |
| --- | --- |
| Key Services | Korean Fried Chicken, Korean Restaurant |
| Website | http://www.bbqchicken.com.my/ |
| Address | D1.14, Plaza Pantai, Off Jalan Pantai Baru, 59200, Kuala Lumpur |
| Phone | (603) 2201 4150 |
BBQ Chicken is Korea's No. 1 Chicken restaurant, as claimed on their website "Delivering the best of the best quality since 1995." This one will drive you crazy, and if you like it, you'll fall in love with their 11 distinct varieties of Korean Fried Chicken as well. There are so many to select from! Golden Fried Chicken, Gang-Jeong Chicken, Soy Garlic Chicken – the list goes on and on.
Key Differentiators:
Serve the most authentic Korean Fried Chicken
All ingredients are 100% Halal Certified
Warm and cozy dining ambience
Customer's Review:
BBQ Chicken is worth-visiting not only for chicken selections, but also wide range of Western fares. Our top picks go to Sous -Vide Chicken Steak, Pene Mushroom Cream Soup and Olive Fried Chicken.

Summergirl
9. Sweetree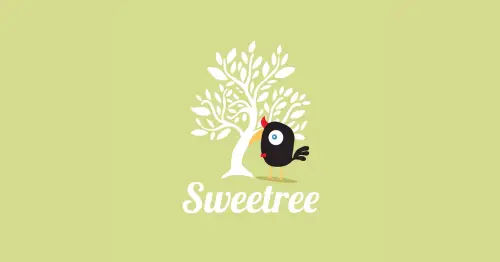 | | |
| --- | --- |
| Key Services | Korean Fried Chicken, Korean Restaurant |
| Website | https://sweetree.net/ |
| Address | Jalan Ampang Putra, Taman Putra Sulaiman, Ampang Jaya, Selangor, Malaysia |
| Phone | +60 17-282 1550 |
Sweetree is a popular halal Korean restaurant that serves some of the best Korean cuisine in town. Their fried chicken, from BBQ to stews, isn't to be missed out on. The Sweet & Spicy Fried Chicken (available in half or whole bird) is a crowd-pleaser.
Key Differentiators:
Authentic Korean restaurant
Wide varieties of Korean cuisine
Reasonable price
Customer's Review:
Beautiful place to hang out with friends. The food portion is really big so be mindful when you order. Fulfilling and so delicious especially the chicken tang su yuk. What i love about this restaurant is there are so many authentic korean food to choose! It is halal certified too. And plus point is they played songs that are familiar to second gens kpoppers! Looking forward to come again!

Adawiah K
Korean Fried Chicken KL Selangor
Korean Fried Chicken is a popular dish that can be found in many restaurants throughout Kuala Lumpur and Selangor. The chicken is usually coated in a batter or breading and then fried. There are many different variations of the dish, but all versions are usually crispy, juicy, and delicious.
Since you have made it to the end, it would be great if you could check out the awesome articles that we have written for you! Maybe, it will help you add more fun to your daily lifestyle.