Washing Machine Repair KL Selangor
Having a washing machine that doesn't work is frustrating, not to mention expensive. Washing machines can be repaired with little cost and effort by skilled technicians with the right training, so don't let your clothes pile up for too long before calling in a professional! Check out this list of 7 Best Washing Machine Repairs in KL & Selangor.
1. Kedai Elektrik Chuang Washing Machine Repair Centre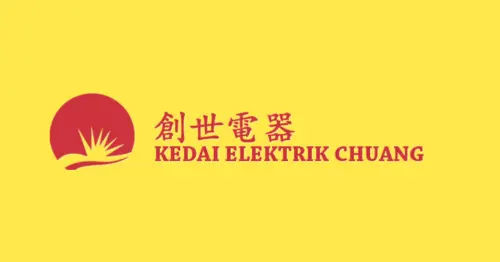 With over 20 years of experience in appliance repair, Kedai Elektrik Chuang Washing Machine Repair Centre specialises in fixing washing machines and dryers, especially from the brands Electrolux, Samsung, and Toshiba. The team is made up of veteran technicians who can provide you with expert service at a cost-friendly price.
2. KawanU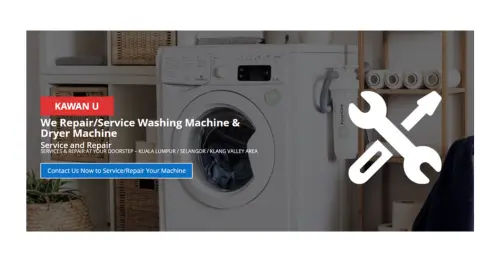 KawanU specializes in washing machines, dryers, air conditioners, and refrigerator repairs. They work on various brands such as Samsung, Panasonic, Hitachi, Pensonic, Acson, York, and more. With 19 years of experience in the industry, their service is trusted and reliable. They are often recommended by their previous clients to their family and friends.
3. LBS Electrical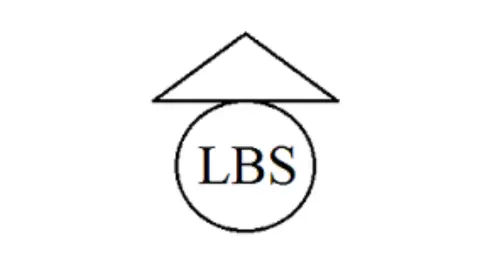 Starting from being a small electrical contractor company, LBS Electrical has grown to be one of the most trusted providers for the best washing machine repairs in Kuala Lumpur and Selangor.
They provide electrical services to homes and small-scale buildings and even repair a wide variety of appliances, such as refrigerators, ovens, washing machines, and more.
4. Repair Washing Machine Fridge Service KL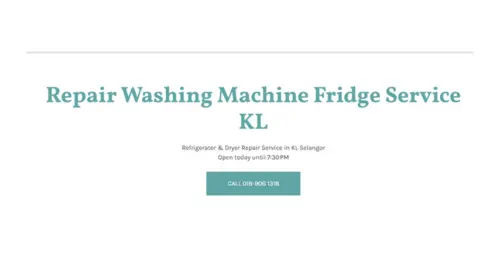 One of the shops for the best washing machine repair in Kuala Lumpur, Repair Washing Machine Fridge Service KL, offers its service to Kuala Lumpur and Selangor residents.
They service a wide array of washing machine brands, including Haier, LG, Sharp, and Panasonic, as well as a variety of other appliances.
5. Kedai Eletrik Chin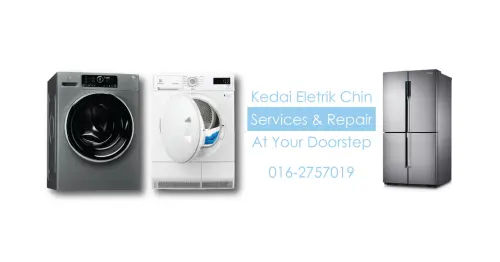 With over 30 years of experience, it is not a surprise for repair shop Kedai Eletrik Chin to have the best washing machine repairs in Kuala Lumpur. They offer affordable repairs for Toshiba, Samsung, and Electrolux machines and provide a warranty for the parts they replace.
6. Cleanic Resources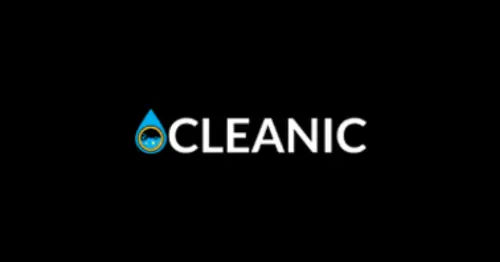 Cleanic Resources was established in 2019. Provide various services to clean all type of the washer. They take pride in being the first to provide sanitation and sterilization for washing machines in Malaysia.
Washing Machine Repair KL Selangor
Washing machines are one of the most common appliances in any home. They can provide convenience and save time, but they also require maintenance to keep them fully functioning. Whether you need a repair or just want your machine cleaned for better efficiency, there is an expert waiting to help you out with these services!
If you liked reading this article, check the links below to read some of our articles: