Couple Spa KL Selangor
Looking for a relaxing and romantic spa experience? Check out our list of the 9 Best Couple Spas in KL & Selangor! These spas offer couples treatments that will leave you feeling refreshed and invigorated. So whether you're looking to celebrate an anniversary or just want to spend some quality time with your partner, these spas are sure to please!
1. The Majestic Spa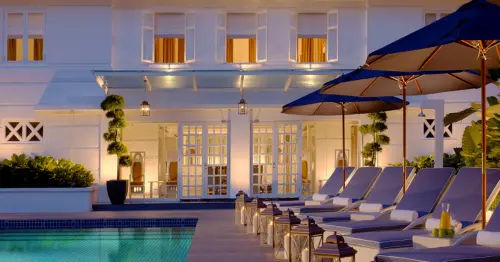 The Majestic Hotel offers a luxuriously pampering experience that is reminiscent of the splendor of British Colonial history. The spa delights, which evoke a bygone age and are referred to as Queen Victoria's Lavender and North Coast Seaweed Sculpt, are unquestionably worth your time.
If you have your spouse with you, the Malayan Golden Chersonese may be a better choice. For males, there's a spa treatment line, and for females, there's Queen Victoria's Lavender Treatment.
Key Differentiators:
Spa membership
0ffers signature treatments
Spa experiences offered include the Malaya Golden Chersonese and English Afternoon Tea
2. Hammam Spas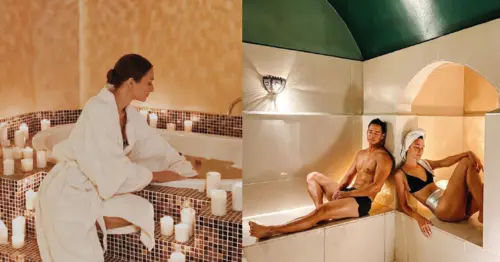 | | |
| --- | --- |
| Key Services: | Couple Spa, Moroccan-themed spa |
| Website: | https://www.hammamspas.com/ |
| Address: | Level 4G, Publika Shopping Gallery Mont Kiara, Kuala Lumpur, Malaysia. |
| Phone: | +603 6201 0881 |
| Email: | hammamspapublika@gmail.com |
| Operating hours: | Monday to Sunday 10.00 am to 10.30 pm |
The first spa in South East Asia to provide Turkish Bath, an ancient Greek-Roman bathhouse culture, is the Hammam Spa. Since its opening in 2007, the Hammam Spa has become a popular meeting place for friends and couples to unwind and strengthen relationships.
The Royal Couple Hammam treatment is the spa's most famous service. Furthermore, the facility employs relaxing chemicals including Atlantic sea salt, jasmine, and sandalwood to provide a therapeutic experience that is out of this world.
Key Differentiators:
Spa Packages
Moroccan Beauty Recipe
Steam, Water and Mint Tea
3. Swansana Spa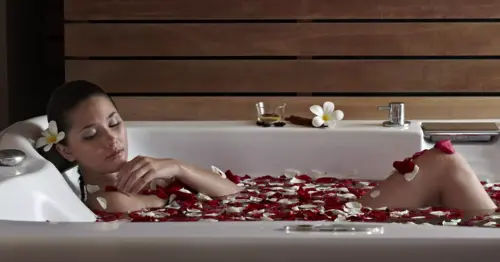 Swansana spa is the ideal relaxing getaway located in Kuala Lumpur's Golden Triangle. The serene spa will transport you on a soothing journey to revitalize your senses with its unique Asian couple procedures.
Aside from that, you may use the sauna and jacuzzi to complete your pampering night with your spouse. At the end of the day, you will feel more nourished and calm on the inside and out.
Key Differentiators:
Swasana Spa's signature menu
Balinese, Thai, and Malay traditional treatments
Steam bath and jacuzzi
4. The Spa at Mandarin Oriental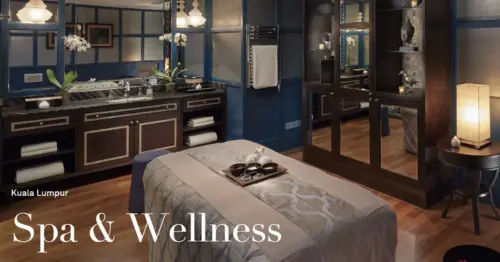 At The Spa at Mandarin Oriental Hotel, you may enjoy a variety of body pampering procedures.
The spa is a great place to unwind in the city. In addition, the tranquil and welcoming atmosphere will allow you and your partner to relax and unwind. For the ultimate pleasure, consider purchasing a full-day package that combines spa activities with fine cuisine or afternoon tea.
Whatever your preferences, the experts at The Spa can quickly adapt treatments to match your specific pampering needs.
Key Differentiators:
Tailor-made treatments
Wellness Retreats
Offers Packages
5. Mandara Spa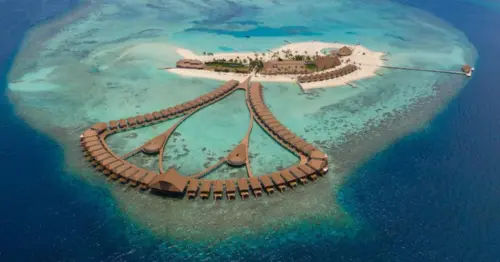 The Mandara Spa at the Renaissance Hotel is a fusion of East and West. With over 50 locations around the globe, Mandara Spa provides a variety of award-winning self-care treatments! In addition, the spa offers deluxe rooms with an en-suite bath and steam rooms where you may relax with your spouse!
You may also enjoy other restorative therapies like foot massages, manicure and pedicure treatments. Mandara Spa, in our opinion, is the ideal location for some romantic relaxation and exquisite indulgence.
Key Differentiators:
Offers a range of treatments incorporating the wisdom of ancient cultures
Latest spa science from elemis spa-therapies
Exotic aromas of spices and pure essential oils
6. Ozmosis Health & Day Spa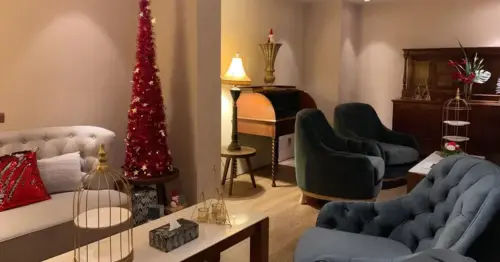 | | |
| --- | --- |
| Key Services: | Couple Spa, Body Massage, Body Treatment, Spa Retreats, and more. |
| Website: | https://ozmosis.com.my/ |
| Address: | 22nd Floor, Ascott Hotel & Residence, No. 9, Jalan Pinang, 50450 Kuala Lumpur, Malaysia. |
| Phone: | 603 – 2718 6886 |
| Operating hours: | Monday – Sunday (11 AM – 8 PM ) |
Ozmosis Health & Day Spa is not your ordinary touch-and-go spa. It's more like a sanctuary of peace that transports your body and mind to the zen zone. The spa provides a variety of massage treatments, including nail sessions, acupuncture, cupping therapy, and more to ensure that both you and your lover get the most pleasure from top to toe.
Treat yourself to the Ozmosis Ultimate Indulgence, the spa's signature couple package. This soothing treatment is ideal for a couple looking to de-stress their mind and body.
Key Differentiators:
Monthly Promotions
Personalized Experiences
Home Mobile Spa
7. Spa Village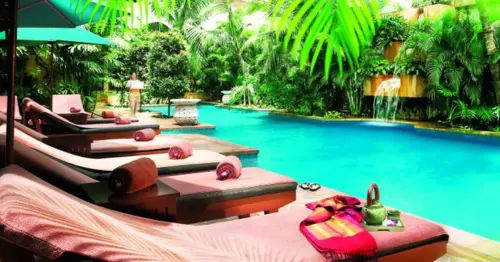 The Spa Village at The Ritz-Carlton is a signature creation known as Campur-Campur. It combines the finest Thai and Malaysian massage techniques with touch, tone, and aromatherapy.
Get the Sensory Sound Bath, which includes a complete deep tissue massage and is available for peace and quiet. From a gong, you'll be invited to take part in a 10-minute "Sound Bath" to help you reach enlightenment.
The Chinese Peranakan is a hybrid style of massage that combines Malay and Chinese techniques. The Traditional Malay Treatment is an excellent choice for couples seeking pampering.
Key Differentiators:
Therapeutic Treatments
Hotel Spas Blend Ancient Practices
Using Natural Local Ingredients
8. Khareyana Spa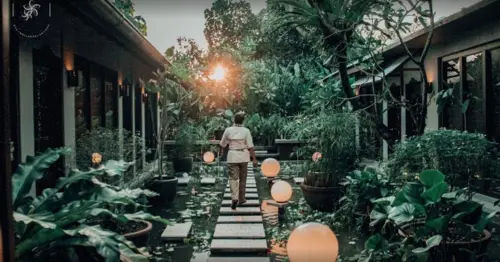 | | |
| --- | --- |
| Key Services: | Couple Spa, Balinese Spa |
| Website: | https://www.facebook.com/khareyana/ |
| Address: | 36 Jalan Selangor 40650 Petaling Jaya, Selangor, Malaysia |
| Phone: | +60 13-364 5606 |
| Operating hours: | Daily 10 am – 7 pm |
Khareyana Spa is a hidden gem in Petaling Jaya is an unexpected Balinese Spa. Step away from a hustling and bustling life to enter a sanctuary of tropical trees and a beautiful water garden where you can relax and be pampered from head to toe. Their spa packages included a foot treatment, body massage, and even face treatment.
In addition to this, they also provide couples' spa packages for two persons. Couples are welcome, as well. You won't have to worry about anything while getting your massage because there is a free parking lot next to the spa.
Key Differentiators:
Balinese Spa
Spa Treatments from head to toe
Use Herbal and Natural elements
9. Banyan Tree Spa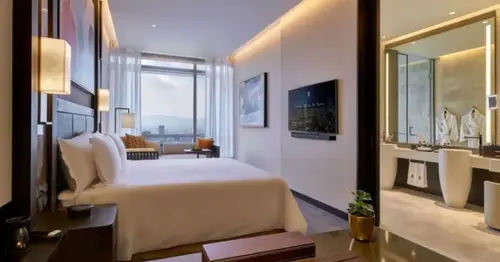 At Banyan Tree Spa, unwind in a delightful and luxurious spa experience while taking in the panoramic view of Bangkok. This spa is located on the 53rd floor of the Banyan Tree Hotel, which has an enticing variety of treatments with prominent East Asian influences.
Finally, the spa exclusively utilizes non-clinical and holistic healing treatments, so you can rest confident that you're in excellent hands! Banyan Tree Spa is a sophisticated sanctuary that will help to reduce strain and tension in your relationship.
Key Differentiators:
Non-clinical
Holistic approach
Traditional Asian healing therapies
Couple Spa KL Selangor
Couple Spa KL Selangor offers a variety of massage treatments, including nail sessions, acupuncture, cupping therapy, and more to ensure that both you and your lover get the most pleasure from top to toe.
Since you have made it to the end, it would be great if you could check out the awesome articles that we have written for you! Maybe, it will help you add more fun to your daily lifestyle.