Dessert Johor Bahru
If you're looking for a sweet treat, look no further than Johor Bahru's best dessert spots! From ice cream to waffles to cake, these places have something for everyone. So whether you're in the mood for something classic or something more exotic, we've got you covered. Check out the 6 Best Dessert Spots in Johor Bahru to get started planning your next sugar rush!
1. Big Bowl Ice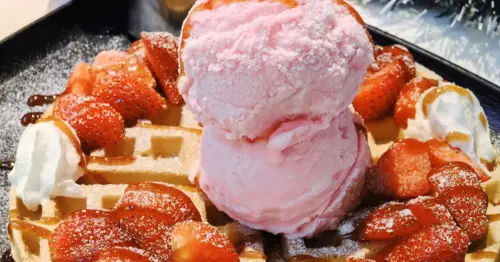 Since 2013, Big Bowl Ice has been a well-known ice cream brand in Malaysia, with over 100 different varieties of ice cream ranging from snow ice and shaved ice. Their goal is to provide natural and nutritious ice desserts, therefore they use fresh hand-cut fruits and our self-prepared beans as primary toppings.
All of their ice desserts are being studied for sweetness to ensure that they have the proper flavor and nutritional value. Their food items and fruits are treated with ozone water (O3) to decompose pesticides and residue on their food materials and fruit skin in view of sanitary and health requirements.
Key Differentiators:
Natural and Healthy
Huge and Delicious
Hygienic Water
2. Yeon Café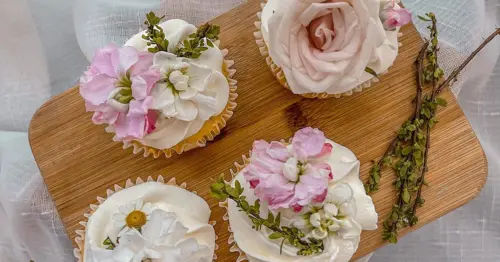 Yeon Cafe boasts a lovely breakfast area that deserves to be featured on your Instagram feed. It's adorned with hanging light fixtures, luxurious cake displays, and clean black and white surfaces.
Cozy enough for a cup of coffee, pastries, and comfort food. In addition, their rainbow Kimbab is a must-try if you enjoy savory snacks with your family.
Key Differentiators:
Bespoke Sweets
Baked Goods
Korean Food
3. BlackBall Johor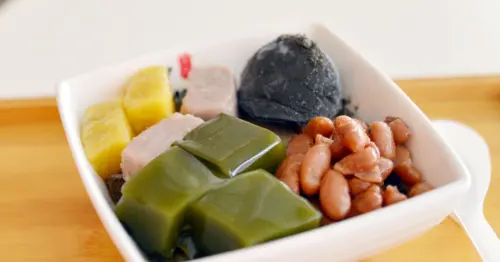 Blackball is a Taiwanese dessert café is famous for its one-of-a-kind and evergreen traditional sweets and beverages.
The name of the café was inspired by a Taiwanese spice called 'Xian Cao.' This ingredient is best cultivated in Guan Xi. Mr. Tang decided to create his own blend using this ingredient and sell it across the world, beginning with Singapore. BlackBall now has stores in Singapore, the United States, Indonesia, and numerous other countries!
The ingredient, on the other hand, turned out to be a highly nutritious diet. It also compliments Mr Tang's dish nicely. If you'd like to test it out, swing by one of their locations in Johor!
Key Differentiators:
The Authentic Taste of Taiwan
Tasty and healthy desserts to their customers
International outlets all over the world
4. Creamery Boutique Ice Creams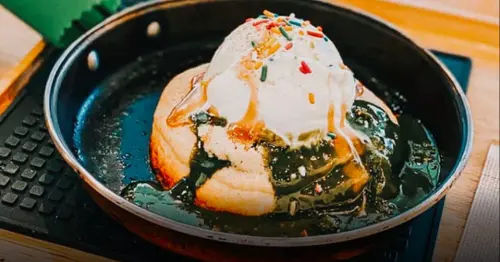 In a climate like Johor's, a scoop of ice cream is just right, and especially if you're visiting in the summertime. Look no further than Creamery Boutique Ice Creams for high-quality artisanal ice cream.
Their sweets are all handmade in small quantities, ensuring that the quality of each dessert is not compromised.
Creamery Boutique Ice Creams creates new innovative recipes to meet the varied tastes of their consumers. This shows how committed they are to providing high-quality sweets to their consumers. If you're seeking for a delicious ice cream parlor, Creamery Boutique Ice Creams is the place to go!
Key Differentiators
Freshly baked lava cookies & artisanal ice creams
Batch premium homemade production
Variety of ice cream flavors
5. TIP, The Ice-Cream Project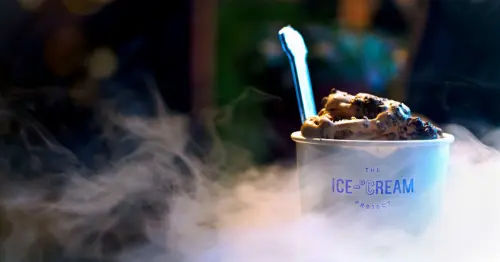 TIP: their recipes are lacto-vegan friendly and include only dairy products. They don't use rennet or any animal gelatin, so you can rest confident that every spoonful is high-quality ice cream.
The Ice Cream Project is filled with nitrogen. Because it just melts in your mouth, ice cream made in this manner is smoother and more appealing.
The Ice Cream Project offers a variety of flavors, including Dark chocolate, Butterscotch, Matcha, Brownies and Cream, Rocher Rudge and Brownie, and Original Cream.
Key Differentiators:
Ice cream is carefully curated and cooked
Cookies are made without egg
Halal certified
6. UMAMI Softserve
Soft serve is a soft, less dense, and therefore softer version of ice cream. Most people regard soft serves as a healthier alternative to ice creams because of their lightness.
UMAMI Softserve is well-known for its unique variety of soft serves. You will undoubtedly love indulging in their delectable soft serves, accompanied by delicious toppings. Their flavors include Uji Matcha, Nama Chocolate, and many more. The dessert cafe occasionally offers seasonal flavorings for their soft serves.
Aside from soft serves, the restaurant also creates handcrafted ice creams and gelato. If you're interested in trying a bowl of soft serve for the first time, drop by Umami Soft Serve.
Key Differentiators:
Matcha lover flavors available
Ice creams of different flavors
Seasonal flavors for their soft serves
Dessert Johor Bahru
Dessert Spot Johor Bahru provides a wide variety of desserts to satisfy every customer. Whether you're looking for ice cream, gelato or soft serve, they have something perfect for any occasion. Their focus on quality and uniqueness sets them apart from other dessert spots in the area. Swing by one of their locations today!
Since you have made it to the end, it would be great if you could check out the awesome articles that we have written for you! Maybe, it will help you add more fun to your daily lifestyle.