High Tea Johor Bahru
If you're looking for a luxurious and relaxing afternoon out, high tea is the perfect choice! There are many great high tea spots in Johor Bahru, but we've narrowed it down to 15 Best High Teas in Johor Bahru. From traditional teas and scones to modern twists on this classic meal, there's something for everyone here. So sit back, relax, and enjoy some of the best high tea in town!
1. Poise by J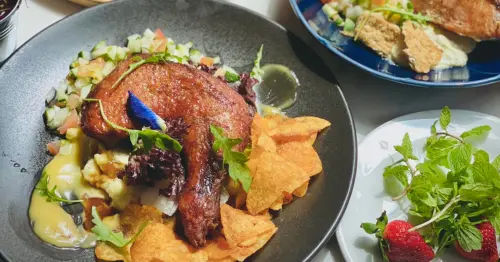 The Poise by J (formerly known as J Coffee, Tea & Life) serves a lovely afternoon afternoon tea menu. Expect delectable bites including cakes, macarons, tarts, and other pastries that would be ideal accompanied by a cup of tea or coffee.
Indulge in their current variety of cuisine and beverages, which are specially crafted by their team. As you enter tranquil botanica and begin your day amid their soothing atmosphere, calm your thoughts.
Key Differentiators:
Forest themed Restaurant
Soothing atmosphere
No Pork No Lard
2. Just Want Coffee, The Factory 30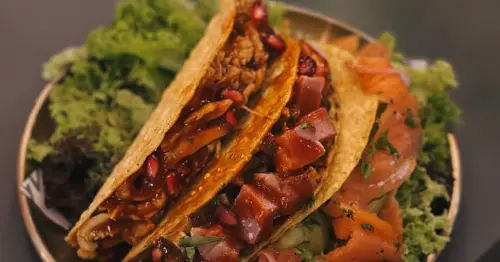 Just Want Coffee, The Factory 30 specialty is handcrafted coffee and high-quality tea offerings such as Kyoto Genmancha, Darjeeling Black Tea, and Moroccan Rosebuds.
They also have light dishes to go with your cup of tea, such as a waffle, cake, and bagel. However, the most fascinating thing about this cafe is its industrial-style interior, which includes coffee bags hanging from the high ceiling. You can relax on the ground floor or on the upper deck.
Key Differentiators:
Professional Barista Team
Fusion western Cuisine
Multifunctional Event Space
3. Axis Lounge At Doubletree By Hilton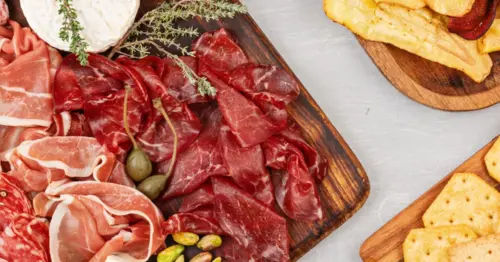 The Axis Lounge is a wonderful area for a meet-up session whether you're here for business or pleasure. They have both breakfast and lunch, as well as an afternoon tea set that's perfect for two people.
You may anticipate a combination of sweet and savory foods, such as freshly baked scones, finger sandwiches, tarts, and apple pies with your favorite tea or coffee.
Key Differentiators:
Must try their locally-inspired high-tea featuring Musang King Durian & Pomelo from Ipoh.
Complimentary Wi Fi available
Afternoon Delights Available
4. UFB-Union Fashion Bar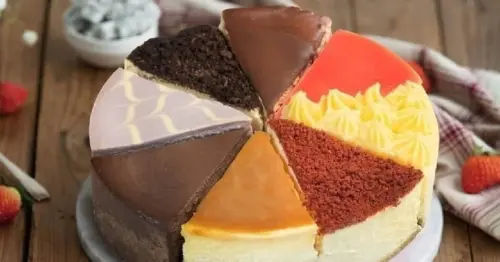 The UFB-Union Fashion Bar serves a two-person afternoon tea that includes coffee or tea, as well as tiny snacks on the side. Cakes, puff pastries, and scones are included in this package.
If you have a greater spending limit, the à la carte menu includes various gourmet TWG tea choices as well as delectable desserts like Lychee Martini Souffle and Classic Vanilla/Chocolate Waffle.
Key Differentiators:
Enjoy bakery café, Dining experienced and Bar Concept
Private space with karaoke
Offers Special High Tea Promotion
5. The Sugar Pantry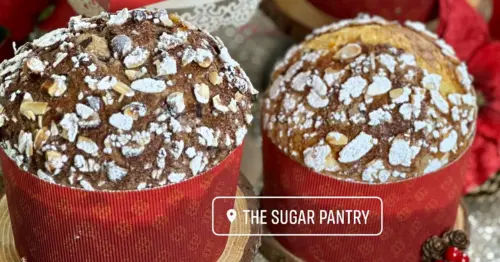 The Sugar Pantry is a Japanese-style bakery that specializes in desserts and pastries, as the name implies. They also have a second floor with lots of seats where consumers may choose to eat in or relax with a cup of coffee or tea..
Key Differentiators:
French & Japanese inspired goods
Plentiful of sweet treats
Promotion up to 50%
6. DShanghai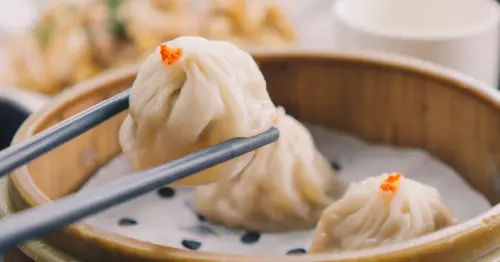 DShanghai's elegant furnishings and cozy atmosphere will welcome you as you enter. It can accommodate a large gathering due to its ample and comfortable dining area. At DShanghai's, a Hong Kong style dim sum can be transformed into an exciting English afternoon tea snack drinking experience.
Key Differentiators:
Specialize in dim sum and desserts
Leisure tea drinking experience
Must try Chrysanthemum Tea and Wu Yi Black Tea
7. Amaya Food Gallery at Amari Johor Bahru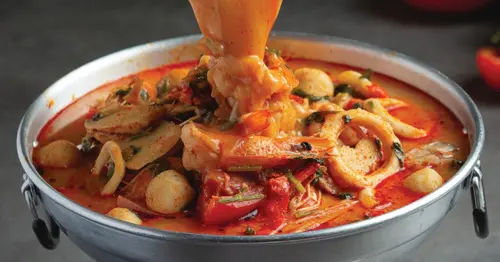 Amaya Food Gallery, satisfy your taste buds with a variety of delicious local Asian and international foods. Amaya caters to every client, from start to finish, and provides a contemporary dining experience. TWG 3-tier afternoon tea should not be missed out on.
Key Differentiators:
Asian cuisine with multiple show kitchens
Serves an excellent buffet breakfast
Asian and international dishes throughout the day
8. Café Para Para at Paragon Hotel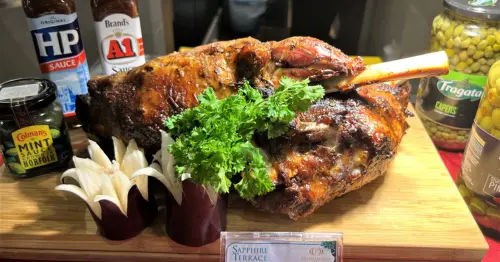 Café Para Para provides a unique gastronomic experience that is satisfying. They serves food 24 hours a day, seven days a week. Guests can get breakfast, lunch, high tea, and even dinner as soon as they get out of their rooms here. It's really handy since food is accessible at all times of the day!
Key Differentiators:
Food is accessible at all times of the day
Enjoy a wide selection of dishes
Offer Promotion
9. Fifty Trees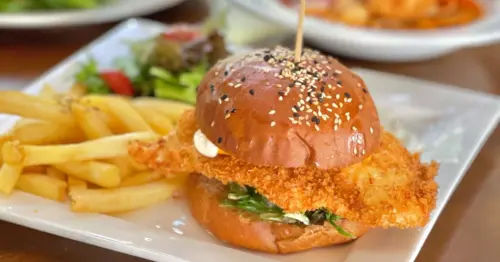 Fifty Trees is a Garden-Themed Café with green Plants and Trees. The Ideal location for catching up or just hanging out on a relaxing weekend. Dine beneath the shade of Lush Greenery while eating. Sweet, light, and fluffy are all excellent words to use to describe these pancakes with a icy lemon tea. They'll definitely keep you satisfied!
Key Differentiators:
A Garden-concept Café
Perfect spot for gathering
No pork and No Lard Café
10. Café BLD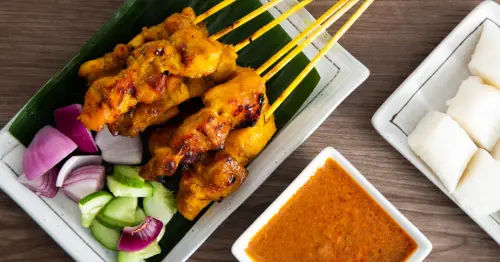 Experience the classic afternoon tea at the stunning Renaissance Hotel's Café BLD, which offers a 5-star experience. On a daily basis, Café BLD serves classic afternoon tea.
Key Differentiators:
All day dining restaurant
Offers international cuisine
Must try their classic afternoon tea
11. Sorella Café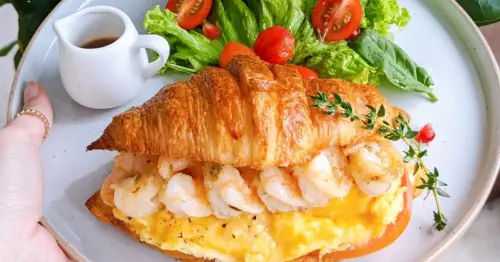 Sorella Café is a welcome place to visit, with its lovely décor and warm atmosphere. They may make a number of French and Japanese-inspired sweets and desserts, each with meticulous attention to detail. You should also try their Green Tea Tower, which is also highly recommended.
Key Differentiators:
Japanese French Patisserie Café
Premium artisan pastries and desserts
Must try cup of Green Tea Tower
12. Flowers in the Window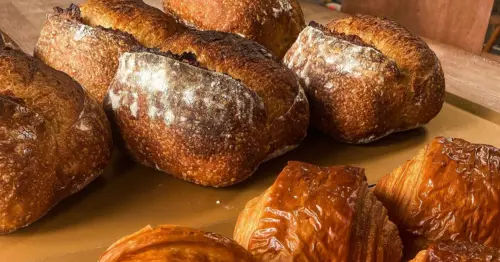 Flowers in the Window Café is a stylish restaurant that focuses on sustainability and diversity. Chill out in your own boutique jungle at Flowers in the Window Café, which takes inspiration from Mother Nature.
Have a taste of their fantastic breakfast and brunch platters, as well as delectable pastries and desserts. Flowers in the Window has something new to offer on your every visit, thanks to their weekly specials, which are themed around in-season ingredients.
Key Differentiators:
Vibrant fusion Café
Boutique Jungle
Serves fantastic breakfast and brunch platters
13. The Replacement – Lodge & Kitchen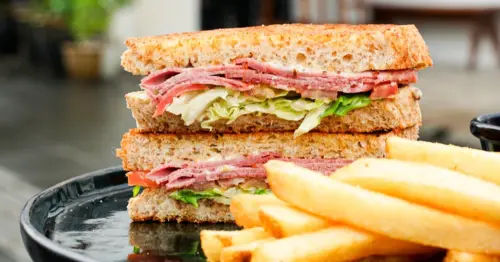 The Replacement Lodge & Café is your hipster café of choice for when you need a nice rest from all of your wanderlust. They maintain their décor to a bare minimum with all-white interiors, potted plants, and rustic wooden furnishings to maximize its Instagram appeal on every angle.
Enjoy a relaxing cup of tea with their deliciously hot selection of specialty teas. They're the finest way to relax after a long, hard day.
Key Differentiators:
Instagram chic aesthetics
Minimal with all-white interiors, potted plants and rustic wooden furnishings
Selection of specialty teas.
14. bloom by Mokmok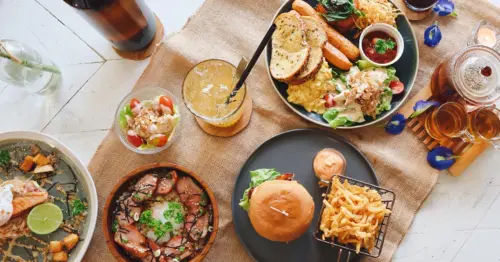 bloom by Mokmok, a garden-themed café with lovely and feminine aesthetics that go well with any floral ensemble. They offers the ideal ambience for a date night while serving freshly brewed coffee/tea, paired with delicious brunch & fluffy soufflé pancakes.
Key Differentiators:
Freshly brewed coffee/tea
Mouth-watering fragrances
Instagram-worthy interior
15. My Liberica Coffee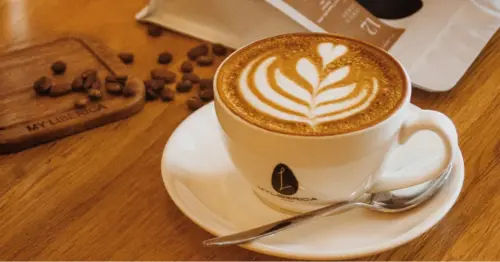 My Liberica Coffee is a charming place that serves aromatic coffee and tea, as well as a comfy atmosphere. Their Liberica Leaf tea, Blossom tea, and Cascara Tea are all must-try's.
Key Differentiators:
Serve Malaysia Liberica Coffee
The atmosphere is laid-back and charming.
Must try their Tea
High Tea Johor Bahru
High Tea Johor Bahru is a fantastic experience that offers something for everyone. With so many different places to choose from, you're sure to find the perfect spot for a relaxing afternoon tea. Whether you're looking for a chic and trendy atmosphere or something more traditional, there's definitely a place for you in Johor Bahru.
Since you have made it to the end, it would be great if you could check out the awesome articles that we have written for you! Maybe, it will help you add more fun to your daily lifestyle.