Hotel Buffet KL Selangor
Looking for a great buffet to enjoy during your stay in Kuala Lumpur or Selangor? Look no further! We've compiled a list of the 10 Best Hotel Buffets in KL & Selangor. Whether you're looking for Asian cuisine, Western food, or something in between, we have you covered. So what are you waiting for? Check out our list and start planning your next meal!
But before that, here are some key things to consider when choosing a hotel buffet in KL & Selangor!
Key Things To Consider When Choosing A Hotel Buffet in Kuala Lumpur & Selangor
Price: Depending on your budget, you can choose from a wide range of hotel buffets in KL & Selangor. There are many affordable options available, as well as more luxurious buffets if you're willing to splurge.
Location: Consider where the hotel is located. If you're staying in Kuala Lumpur, you may want to choose a buffet that's closer to your hotel. On the other hand, if you're staying in Selangor, there are many great options to choose from in the area.
Cuisine: When it comes to hotel buffets, there's something for everyone. If you have a particular cuisine in mind, be sure to check out the buffet's offerings before making your decision.
Variety of food options: A great buffet will offer a wide variety of food options, so you can try something new or stick to your favorites. Be sure to check the buffet's menu in advance so you know what to expect.
Quality of food: Of course, you'll want to make sure the food is of good quality. Be sure to read reviews of the buffet before making your decision.
Now that you know what to look for, here are the Best Hotel Buffets in KL & Selangor!
1. The Courtyard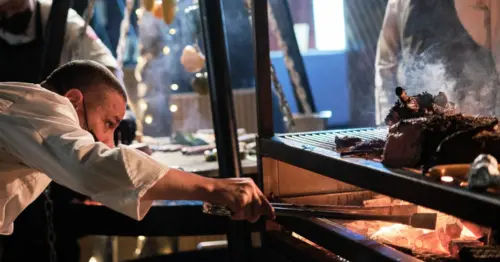 The Courtyard offers a unique dining experience, unobtrusive friendliness, and first-rate service. This hotel restaurant is created for distinctive dining experience, with everything from hearty early-morning meals to late-night cocktails. Malaysia's vibrant capital is a feast for the senses with its world-famous shopping malls, sparkling skyscrapers, attractive parks, and vibrant nightlife.
Key Differentiators:
Exceptional service
Excellent food
Fair price
Customer Testimonial:
"RM 98 per pax for Christmas Buffet is a good deal. Food and environment is nice. Choice of food is better than expected. Live band music some more."

Ken Choy
2. Nipah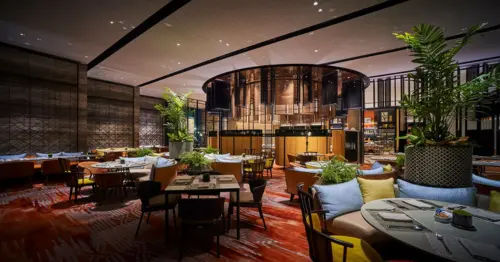 The majestic 52-story Nipah has made its home in the city's well-known Golden Triangle. In addition to a gym, spa, 25-meter infinity pool, large vitality pool, Himalayan salt sauna, and aromatherapy steam room, this includes an entire floor dedicated to health and fitness on level 29.
Key Differentiators:
Top-tier
Five-star resort
Breathtaking city views
Customer Testimonial:
"Nice buffet dinner. Reasonable price. Service is fast and adequate. Free flow satay and other local dishes."

Melvin Wong
3. Mosaic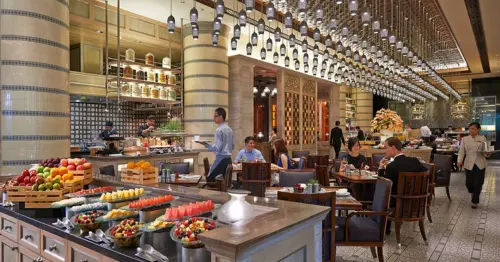 Delicious international and local cuisine can be found at Mosaic at Mandarin Oriental. Dim sum and stir-fries, Japanese sushi and sashimi, and traditional Indian fare like tandoori chicken are also available, all of which are served in cast-iron pans, copper pots, or individual portions.
Key Differentiators:
Creative cuisine
Genuine specialties
Excellent service
Customer Testimonial:
"Great food outlets and excellent service."

Khairuddin Jaflus
4. The Westin Kuala Lumpur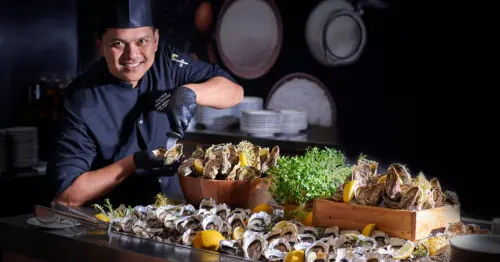 The Living Room, an all-day dining venue, 443 Bar Lounge, and Splash, a restaurant and bar by the pool, and the delectable cuisines are just a few of that The Westin Kuala Lumpur has to offer. They have been trying to create better cleaning and hygiene practices, including the requirement that our staff wear facial covers, the usage of disinfectants, and social segregation.
Key Differentiators:
Delectable cuisines
Great amenities
Excellent service
Customer Testimonial:
"Peaceful place, nice food/beverage/ice cream /kuih muih . And I like the Teh Tarik. Yummy yummy in my tummy."

Ida Arifin
5. Le Meridien Kuala Lumpur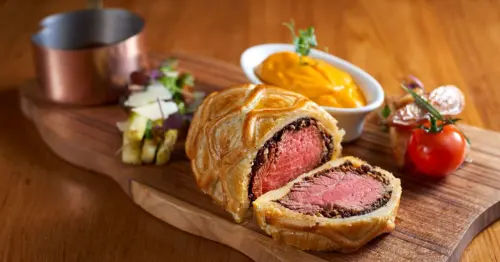 Le Meridien Kuala Lumpur delivers 5-star luxury. While refreshing your well-being in their hotel spa, this location includes a cutting-edge gym facility. Delicious international cuisine is provided by their chefs.
Key Differentiators:
Various amenities
Exquisite cuisine
Excellent service
Customer Testimonial:
"Excellent hotel with good services."

Sam Sivalingam
6. Curate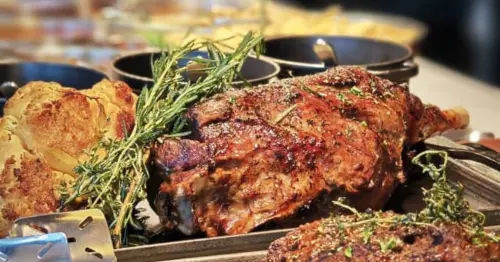 The 65-story tower that houses Curate at Four Seasons Hotel Kuala Lumpur also has a five-floor premium retail podium called Four Seasons Shoppes and Four Seasons Private Residences. They offer excellent dining, shopping, and cultural offerings and are close to some of Malaysia's most breathtaking natural wonders.
Key Differentiators:
Great food
High quality service
Reasonable price
Customer Testimonial:
"The stay was superb! Clean and spacious room, super friendly and proactive staff."

Kelvin Chan
7. Element Kuala Lumpur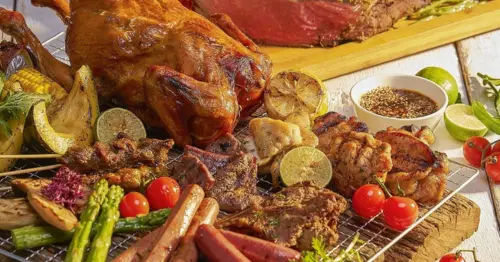 Element Kuala Lumpur is the perfect location for guests to find their own space, live well, eat well, and maintain their health. It includes a modern exercise center, a smoke-free environment, a variety of healthy cuisine options.
Key Differentiators:
Healthy food selections
Creative cuisine
Excellent service
Customer Testimonial:
"Amazing place. Elegant design, good breakfast, spacious room. Will come back. Thanks element."

Nurulain Halim
8. Impiana KLCC Hotel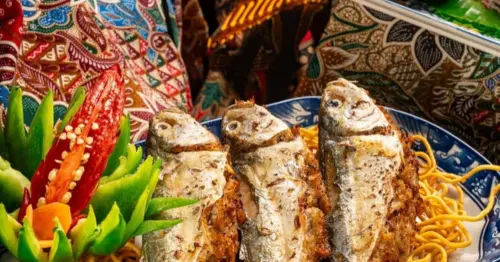 Impiana KLCC Hotel serves the best cuisine. Additionally, all of the stylishly decorated Deluxe, Superior, and Club rooms come equipped with first-rate amenities.
Key Differentiators:
Events place
Creative dishes
Reasonable price
Customer Testimonial:
"Extremely recommended. Staff is friendly."

CM Phang
9. Traders Hotel Kuala Lumpur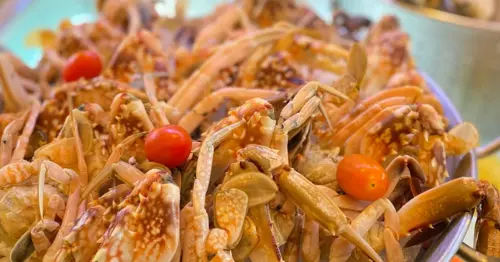 Modern travelers looking for simplified comforts and straightforward luxury can find both at the Traders Hotel Kuala Lumpur. Due to its easy access to the Kuala Lumpur Convention Center, it attracts business tourists and provides a calm urban respite.
Key Differentiators:
Various options
Great food
Excellent amenities
Customer Testimonial:
"Awesome. 10/10. I will come again with my love one. TQ traders."

Hartini Hamid
10. The Brasserie at St. Regis Kuala Lumpur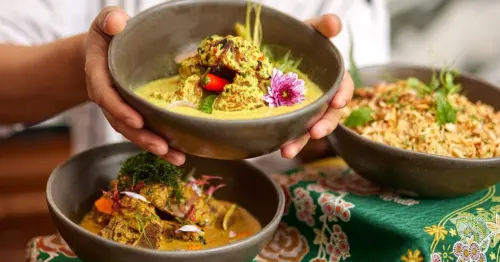 The Brasserie at the St. Regis Kuala Lumpur features a wide variety of artwork, from a specially commissioned monumental horse sculpture by Fernando Botero and leather murals by Mark Evans showing a powerful polo charge to a three-dimensional installation of birds and butterflies by Barnaby Hosking that was motivated by the 131-year-old Perdana Botanical Gardens.
Key Differentiators:
Various amenities
Events place
Excellent food
Customer Testimonial:
"Great environment, exclusive and comfortable."

Azman Ahmad
Hotel Buffet KL Selangor
If you're looking for a great place to enjoy a delicious meal, check out one of the best hotel buffets in Kuala Lumpur and Selangor. These ten establishments offer excellent food and service, making them perfect for any occasion.
Since you have made it to the end, it would be great if you could check out the awesome articles that we have written for you! Maybe, it will help you add more fun to your daily lifestyle.