Indoor Playground Johor Bahru
Looking for a place to take the kids for some indoor fun? Look no further! We've compiled a list of the 10 Best Indoor Playgrounds in Johor Bahru. These places are sure to keep the little ones entertained for hours on end. So, what are you waiting for? Start planning your next day out today!
1. Smart Kids Indoor Playground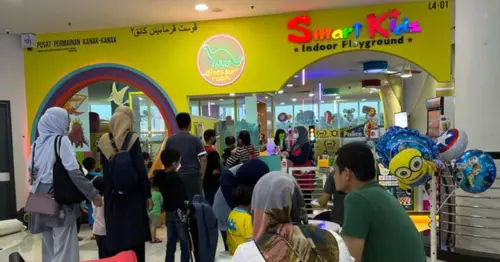 The Smart Kids Indoor Playground is a place where your children may participate in role-playing games like a doctor, police officer, or hairdresser. Each of these role-playing activities has its own booth set aside for kids with child-friendly equipment and objects created for educational purposes. It also offers parents the benefit of WiFi service as well as a selection of delectable meals and beverages.
Key Differentiators:
Playful & wonderful place
Variety of amusement equipment
Affordable
Customer's Review:
It's a parents friendly place where parents can let their children play without worries parents can sit and enjoy the wonderful foods and drinks plus the strong wifi available comes in handy for parents to browse the internet while the kids enjoying themselves just a suggestion they could provide some activities for both parents and kids.

Ayahda Rock
2. FANPEKKA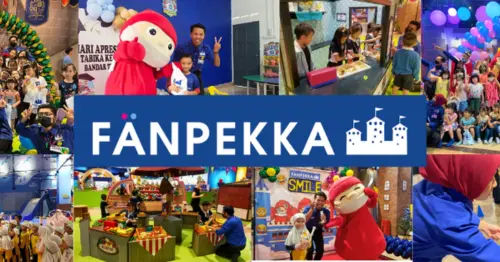 Take a stroll through the magnificent village of Fanpekka, where children can enjoy six distinct sections such as Lasten Ocean, Role Play Leikkimokki, and Toy Corner. Each sector has its own entertaining charm, allowing you to learn while having fun. Fanpeeka also open in Thailand, Indonesia, and China.
Key Differentiators:
Has a wide range of activities
Clean, pleasant environment
Provides convenience for both children and their parents
Customer's Review:
Nice and well maintained. Many excitement in the park for the kids to explore. Staff are all friendly.

Jocelyn Quek
3. GKIDS – Greenland Kids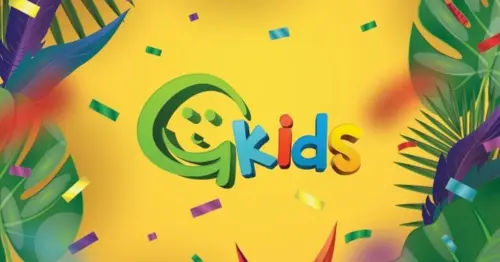 GKIDS – Greenland Kids enables your children to realize their ambitions as "working adults" in a variety of industries. There are over 30 real-life edutainment stations to look forward to, where kids can learn about different fascinating professions through role-playings like firefighters and police officers.
Best of all, each task will earn them a "G-Coinz," a currency specifically created for the park. They may either save it in the bank or spend it on items or activities at the theme park. Children from 4 to 12 years old can participate.
Key Differentiators:
Over 30 different stations are accessible to experience
Let your youngster become a jobs role player
Children from 4 to 12 years old can participate.
Customer's Review:
This place can let kids to learn more about the jobs,the staffs will explain and guide them how to perform the jobs.

Florance Tay
4. Utopia Jungle World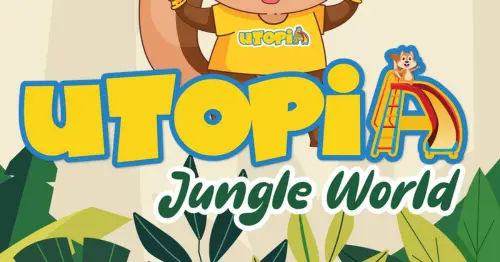 At Utopia Jungle World, a colorful playground with several interesting game areas for your children to enjoy, it's all about having fun. There's even a stage set up for activities and shows, making it the perfect location to host a birthday party or commemorate any special event.
There's so much to discover here for the little ones, including the Nature's Beach, Bricks World, Bumper Car, Adventure Pool, and more! Parents can also participate, allowing you to connect with your children over these activities.
Key Differentiators:
Reasonable price
Ideal for a birthday party
Variety of different game zones accessible
Customer's Review:
Super big sand pool & kids can just spend whole day enjoying the facility. Clean and well organize.

Ivy Ng
5. The Parenthood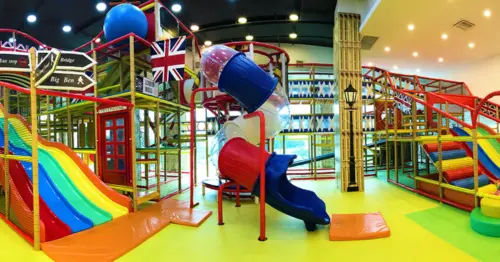 | | |
| --- | --- |
| Key Services | Indoor Playground |
| Website | https://theparenthood.com.my/ |
| Address | Lot L2.52, L3.02 & L3.03, Toppen Shopping Centre, No.33 Jalan Harmonium, Taman Desa Tebrau 81100 Johor Bahru, Johor, Malaysia |
| Phone | +60 16-380 9009 |
| Email | parenthoodtoppen@gmail.com |
| Operating hours | Daily 10:00 AM – 10:00 PM |
Let your little rulers and princesses live out their greatest fantasies in this fairy tale castle. The Parenthood is a London-street styled indoor playland with a castle-like playground design, making it ideal for children to explore and run their own kingdom.
The Parenthood's primary objective is to be the one-stop shop for entertainment for the entire family. Take a moment away from the children's activities in one of their numerous cafés to enjoy colorful slides, a ball pit, small trampolines, and more. They may also enjoy themselves at the family-friendly gym, where specialized equipment is available just for youngsters!
Key Differentiators:
One-stop edutainment hub
Extraordinary place
Wide variety of learning programs, activities, and workshops
Customer's Review:
The playground is so hugeeee and clean.

Izwanie Azieda
6. Laser Battle Johor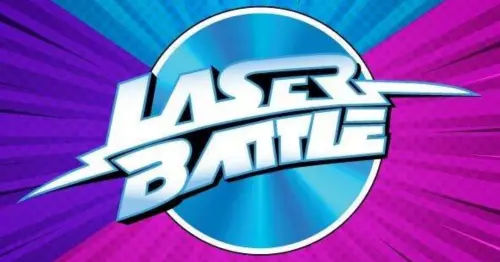 Bring your children to Laser Battle Johor, the biggest laser tag venue in Southeast Asia, and get started right away. In this vast arena, which covers more than 5,000 square feet, the whole family can enjoy over 55 exciting state-of-the-art tactical and interactive game modes.
The youngsters would undoubtedly enjoy each thrilling session, as they get immersed in an action film-like environment with excellent technology and effects. Laser Battle is also ideal for group play, so you may even use it to plan your child's next birthday party!
Key Differentiators:
Several branches in Malaysia and Thailand
Perfect venue for all types of events
Great Experience
Customer's Review:
Recommended for company event yet for friends and family recreation. You will amazed!!

Mohd Faiz Jabar
7. Loveyoyo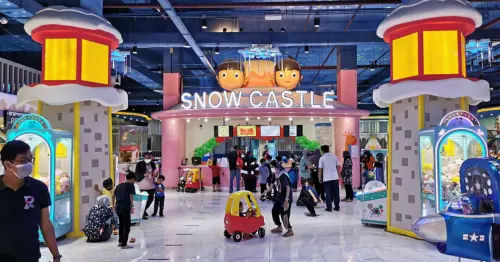 The first snow world theme park in Johor is Loveyoyo. Make a snow man! Bring it on! It brings a snow world to a warm country.
YoYo World is divided into various sections, including Ocean Ball Pool, Super Big Slide, Climbing Tree, Happy Sand Pool, Cosplay Small Stage. Let the kids climb around, run about, jump about, roll about, chase one another and be themselves to enjoy the fun!
There are also places like a playground, water bar & book bar to make parents and caregivers' lives easier. Take them to Loveyoyo Fun World and enjoy every exciting moment!
Key Differentiators:
Snow world theme park
Wide varieties of attractions
Facilities such as leisure area, water bar & book bar available
Customer's Review:
Nice place for kidos to have fun

JulieNa SuperaManiam
8. Olymkids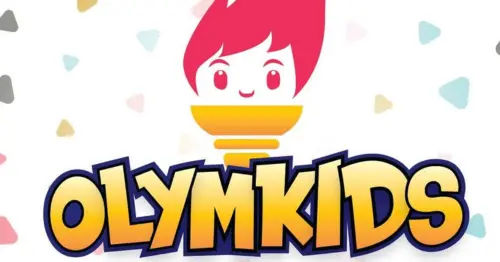 | | |
| --- | --- |
| Key Services | Indoor Playground, Arts & Entertainment |
| Website | https://www.facebook.com/olymkidsattoppen/ |
| Address | Olymkids Level 2, Toppen Shopping Centre, No. 33, Jalan Harmonium, Taman Desa Tebrau 81100 Johor Bahru, Johor, Malaysia |
| Phone | +60 7-364 8345 |
| Operating hours | Daily 10:00 AM – 10:00 PM |
Olymkids – Kids Sports Edutainment is Malaysia's first Kids Sports Edutainment Playground, here to bring the enjoyment back into sports and help kids learn while they have fun.
Key Differentiators:
Over 20+ sporting activities
Sports are tailor-made specially for kids for countless hours of fun
One-of-a-kind experience
Customer's Review:
Great sports activities for kids. Both kids and parents enjoyed very much here.

Tang Lee Han
9. Meeraland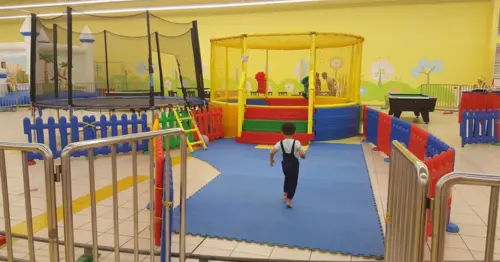 | | |
| --- | --- |
| Key Services | Indoor Playground |
| Website | https://meeraland.business.site/ |
| Address | F-45, 1st Floor Tesco Extra Plentong, Lot 34, Jalan Masai Jaya, Johor Bahru, Johor |
| Phone | 019-988 3355 |
| Operating hours | Daily 10am – 10pm |
Bring your kids to Meeraland, a spacious indoor playground while you go grocery shopping with ease. Meeraland is ideal for children who like to keep moving because it offers plenty of area for them to play. In between games, there are fun activities to do, including an inflatable rock climbing wall and a trampoline. There's also a little restaurant where you may grab a bite to eat.
Key Differentiators:
Affordable
Big space
Café available
Customer's Review:
Nice place for my son to spend his energy

Agnes P
10. PlayLrn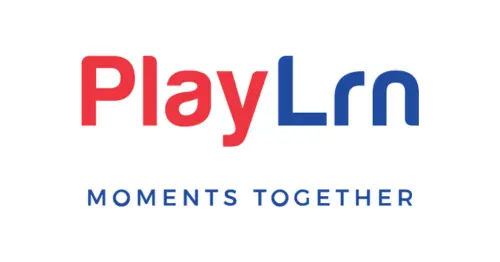 PlayLrn is a fun, family-friendly learning and play place for youngsters to acquire new abilities while having fun.
The park provides both traditional and digital interactive play areas, with activities ranging from super slides and twisting tunnels to board games and musical instruments.
The park's creators also made it with parents and children in mind, so the whole family can enjoy together! Participate in educational workshops and seasonal activities as you work with your youngsters to complete challenges and activities. There is even free Wi-Fi here for you to use if you want to do some paperwork while the kids play.
Key Differentiators:
Family space
Kids of any age would enjoy it
Reasonable price
Customer's Review:
Highly Recommended! Clear place and nice environment for kids. I especially like baking cookies workshop, sandwiches workshop and slime ! Keep going! We will come again

Xiu Ying
Indoor Playground Johor Bahru
Indoor playgrounds are a great place to take your children for some fun and entertainment. They offer a wide variety of activities and attractions that will keep the kids entertained for hours on end. The best part is, most indoor playgrounds are affordable and have facilities such as restaurants or cafes available so you can enjoy yourself while the kids play.
Since you have made it to the end, it would be great if you could check out the awesome articles that we have written for you! Maybe, it will help you add more fun to your daily lifestyle.