Night Club KL Selangor
What are the best night clubs in Kuala Lumpur? This is a question that many people ask, and it can be tough to answer. There are so many different clubs and bars in Kuala Lumpur, each with their own unique atmosphere and style. It can be hard to choose the right place to go out drinking or clubbing. That's why we've put together this list of the 10 Best Night Clubs in KL & Selangor!
1. Kyo KL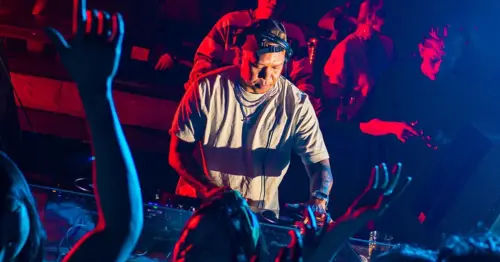 Kyo is a club that primarily features hip hop and R&B music, with house, Techno, and trance nights on certain evenings from well-known promoters. The basement of the Mandarin Oriental Hotel is home to Kyo KL with minimalist industrial design and Asian influences, it has been built with a focus on simplicity. This is an intriguing atmosphere that shouldn't be missed with an infusion of European music and Asian ideas.
Key Differentiators:
Heart of the global underground soundscape
Merging visual artistry with quality music, drinks and service
Energetic and enigmatic vibe
2. Dragonfly.KL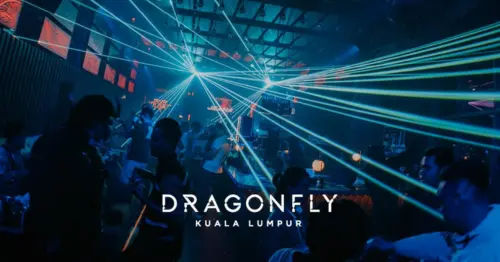 The Dragonfly.KL, located in the heart of Kuala Lumpur, has been welcoming visitors since July 2019. It is one of the most popular nightspot in Kuala Lumpur, according to critics. Located in the heart of the city, it's home to themed evenings and international DJs who mix Hip Hop, RnB, and EDM with a spectacular lighting show and cutting-edge sound system.
Key Differentiators:
Highly known as one of the leaders in the entertainment
Spectacular lighting show and cutting-edge sound system
International DJs and Guest
3. Fire and Ice Club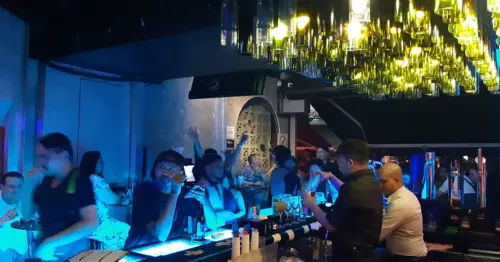 The Fire & Ice Club is a favorite hangout for hikers and budget-conscious travelers, or those who prefer a more intimate atmosphere for their evening merriment. The ground level is a bar that features live music, while the second floor is a club and dance floor where the DJ spins out unusual renditions of R&B and hip hop every night. Ladies' nights, in which particular drinks are offered on the house for ladies and men receive two-for-one offers on beer, wine, cocktails, and shots.
Key Differentiators:
Elegant High class designed Club
Live bands and deejays provide the greatest music entertainment
Serves best Cuisine you ever think of
4. Pisco KL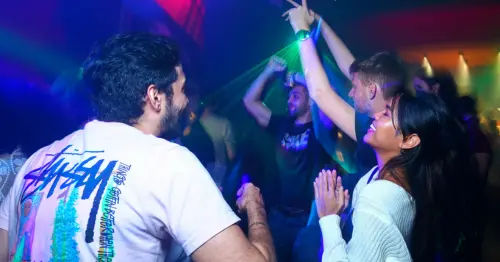 Pisco is a bar with Peruvian and Spanish influences that serves delicious ceviche and cocktails, as well as a second floor where DJs spin every Friday and Saturday. The chef's Peruvian/Japanese background has influenced the fusion cuisine, which is heavy on seafood and pork. That's a rare find in KL's bars.
Key Differentiators:
Chic ambience
Peruvian-slash-Spanish bar
Serves selection of beers, liqueurs, wine and cocktails
5. Havana KL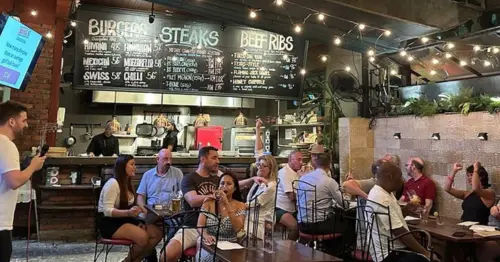 | | |
| --- | --- |
| Key Services | Dance & Night Club, Bar & Grill |
| Website | https://www.facebook.com/havanakl |
| Address | 4 Lorong Sahabat 50200 Kuala Lumpur, Malaysi |
| Phone | +60 3-2144 7170 |
| Operating hours | Daily 4:00 PM – 12:00 AM |
Havana KL is a popular spot for dancing at night. International DJs occasionally play upbeat tunes for a mostly young audience, but their plethora of vintage songs every Friday and Saturday night aims to bring out the nostalgic and wallflowers on to the dance floor.
Key Differentiators:
Prime beef burgers, premium steaks & beef back ribs
Old-school classics & retro music
Great atmosphere with Latin Party
6. Heli Lounge Bar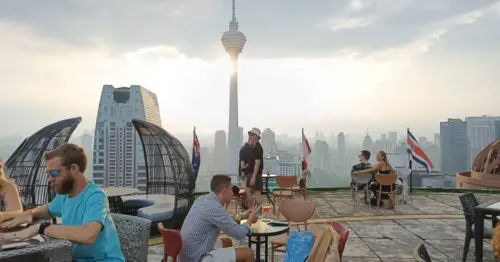 The HELI Lounge Bar is a brand-new dance club that promises to revolutionize Kuala Lumpur's nightlife and might soon no longer be eligible for the catchphrase. The unassuming main entrance leads to an ultra-cool clubbing experience on the 34th floor of Menara KH in the Golden Triangle's heart.
When you walk into the dining room, your attention is immediately drawn to the unique DJ console, which is made from a Boeing 747 commercial aircraft's turbine engine. The gleaming chrome of the piece reflects the ambient light and winks to the beat of the house music that fills the area.
Resident DJ Discfunktion spins an eclectic mix of house music on Thursdays, Fridays, and Saturdays, ranging from a medley of jazz and funky disco to chunky house rhythms.
Key Differentiators:
Spanking new dance club
Ultra-Cool Clubbing Experience
Aeronautical theme
7. The VIP Room KL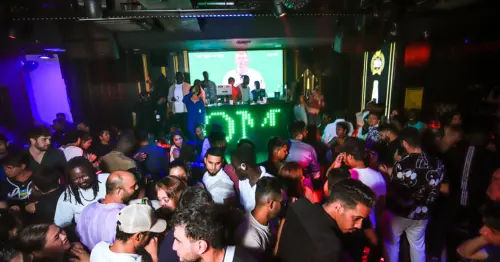 Look for the VIP room club in Kuala Lumpur if you want to have a great time. This is an excellent location to go if you're wanting to do something entertaining in Kuala Lumpur on weekends. Their Audio & Visual Lighting includes frequent events with DJs performing Current hits, Afrobeat, hip hop, RnB, and more, making it an excellent option for anybody seeking for party.
Key Differentiators:
Nightlife experience by Bad Boys Entertainment
Food and drinks available
8. The Roof
The Roof is a luxurious integrated dining and entertainment center with star attraction that provides guests with the one of the best experience possible. The Roof features five distinct outlets that are meant to appeal to a large range of customers with each one promising a distinct and elegant experience.
Key Differentiators:
Integrated entertainment hub
Luxurious whisky and cigar lounge
Promising a unique and classy experience
9. Mantra Bar & Lounge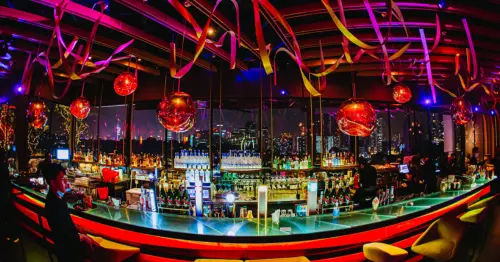 The Mantra Rooftop Bar has a fantastic panoramic view of the Kuala Lumpur cityscape, but there's more to this location than meets the eye. Experience the club where they will be dishing out the sickest hop hop & r&b remixes of generation! DJs who combine Hip Hop, RnB, and a spectacular show with cutting-edge sound system
Key Differentiators:
Crafted cocktails
Modern-tropical inspired
Offers free Wi-Fi with purchase
10. The Iron Fairies KL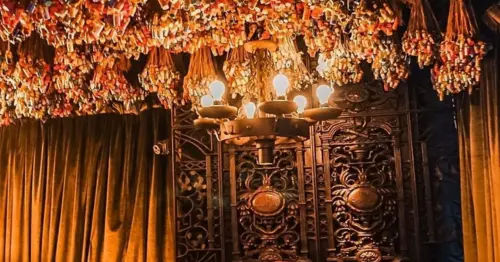 The Iron Fairies' distinctive taste is achieved by combining iron with other metals, creating motifs that evoke a mystical world where ore miners discover little-winged spirits and walls studded with vials of fairy dust. The white-walled, darken enclosed Butterfly Room has a subterranean cavern that resembles an iron mine with a supernatural twist that opens until 5am each Wednesday and weekends with guest DJs.
Key Differentiators:
Game-changer in the city's bar industry
Provides an immersive experience
Old-school house to techno music ranges
Night Club KL Selangor
Nightlife in Kuala Lumpur is always hopping, and you're sure to find a great time at any of the 10 clubs we've listed. Whether you're looking for a luxurious experience with top-notch drinks or want to party until the sun comes up, these clubs have something for everyone. So get out there and explore all that KL's nightclubs.
Since you have made it to the end, it would be great if you could check out the awesome articles that we have written for you! Maybe, it will help you add more fun to your daily lifestyle.
Frequently Asked Questions
What is the dress code for clubs in Kuala Lumpur?
The dress code for clubs in Kuala Lumpur varies depending on the venue, but it typically includes smart casual or semi-formal clothing. While some venues may be more lenient with their dress code, it is always recommended that guests dress up to ensure they are prepared to enjoy their clubbing experience.
How much do drinks cost at clubs in Kuala Lumpur?
Drinks at clubs in Kuala Lumpur can range from affordable to expensive depending on the type and quality of drink. On average, a bottle of beer will cost around 10-15RM (Malaysian Ringgit), while cocktails generally range from 30-50RM.
Are there any all-night clubs in Kuala Lumpur?
Yes, there are several all-night clubs in Kuala Lumpur that provide a vibrant and exciting nightlife experience. The most popular of these is Kyo KL, which is located in the city's bustling Chinatown district. This club caters to a variety of music genres, from hip hop and Ru0026amp;B to house and techno.
u003cstrongu003eWhat kind of music can you expect to hear at clubs in Kuala Lumpur?u003c/strongu003e
At clubs in Kuala Lumpur, you can expect to hear a wide variety of music genres, ranging from Ru0026amp;B, hip hop and house to EDM, trap and techno. Most venues feature top-notch sound systems that allow for crystal clear sound quality and an immersive experience.
u003cstrongu003eWhat are some fun night activities in KL?u003c/strongu003e
There are plenty of exciting things to do in Kuala Lumpur at night to keep you entertained all night long. From rooftop bars and clubs with live music performances to innovative theatrical experiences, the city has something for everyone.