Creating happiness through fun
About FunEmpire
We're an award-winning group experiences, media and technology company.




We create happiness and fun through:
FunEmpire Experiences
Unique and fun group experiences
FunEmpire Media
Highly engaging hyperlocal content
FunEmpire Tech
Innovative digital products and solutions
Learn more about FunEmpire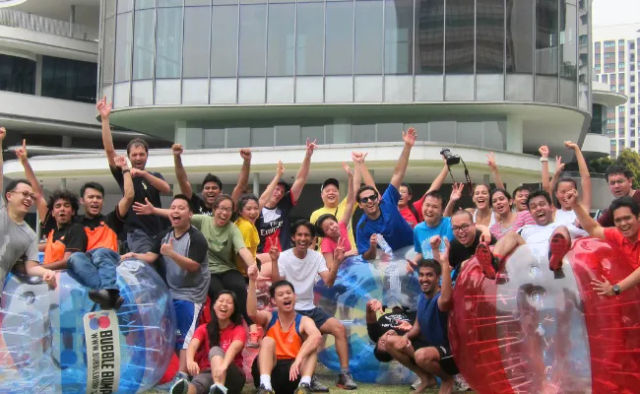 Received
5,000+
5-Star Reviews
Served
1 Million+
Happy Clients
Organized
50,000+
Successful Events
Awarded
200+
Media Features
#1 Experiences Company in Singapore
1 Million+
Happy Clients
30,000+
Successful Events
5,000+
5-Stars Reviews
200+
Media Features
As Seen On
About FunEmpire
Singapore's Best Experiences Company
FunEmpire® is the world's best experiences company that creates unique and fun experiences for team building, celebrations, gatherings and travel. We develop and provide the world's most unique and fun activities such as Saber Tag ®, SaberFit ®, Ninja Tag ™, Combat Archery Tag ,Bubble Bump ™, Poolball ™, Laser Tag, Art Jamming, Terrarium, Leather Workshop, Candle Making Workshop and many more.
We deliver exhilarating experiences for all age groups through our variety of games, concepts, and packages. FunEmpire is the perfect solution for corporate events, school programs, large-scale events, shopping mall celebrations, carnivals, team building, cohesions, birthday parties and more.


We have organized more than 30,000+ team building events for over 1,000,000+ happy clients, working with a diverse clientele ranging from shopping malls, multinational corporations, SMEs, government agencies to universities, schools and consumers.


FunEmpire has been featured in over 200 media outlets across television, newspapers, radio, magazines, digital platforms and many others (such as Forbes, The Straits Times, The Business Times, Channel News Asia, Channel 8, Shape Magazine, Her World Magazine, Timeout Singapore, The Smart Local, etc.)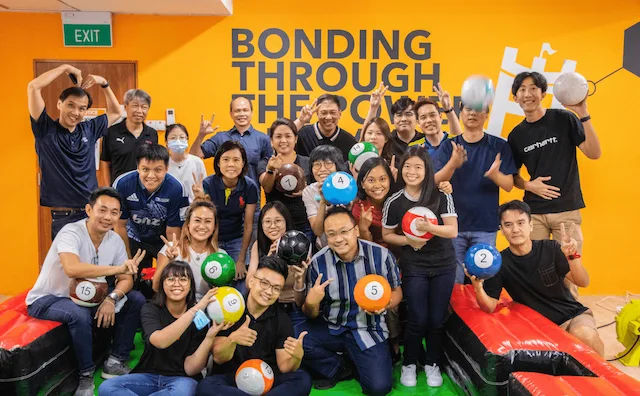 Our Brand Values
EXCELLENCE
We always strive to deliver excellence in whatever that we do and to provide exceptional service and seek continuous improvement.
TRUST
We live with strong principles to do the right thing and embrace open communication with our clients and partners.
INNOVATION
We constantly find creative ways to solve problems and push the boundaries of the status quo to invent and create new experiences.
ACCOUNTABILITY
We do our work with honesty and integrity and perform our responsibilities with utmost dependability.
TENACITY
We do not give in to difficult problems. Instead, we find a way to persevere to get the job done right and well.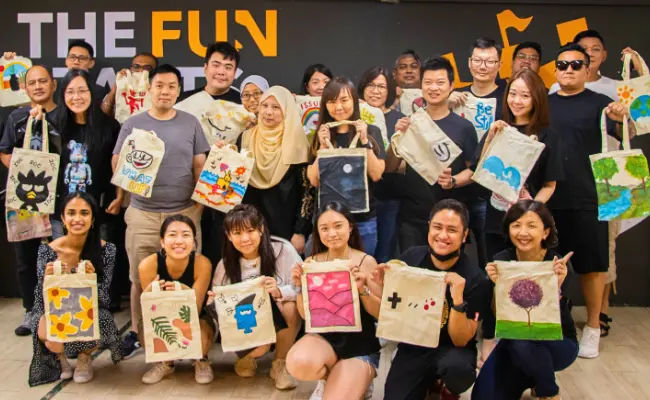 Our Team
We are a team of passionate and dedicated people who love to create fun and memorable experiences for all our clients.
We constantly push the boundaries of creativity and innovation to deliver the most exciting experiences and concepts in the world.


We aim to bring boundless fun, laughter and enjoyment in all our events for team building, cohesion, birthday parties, celebrations, carnivals, gatherings and more.
Our core team has successfully created and organized numerous events for our past clients – we have both the expertise and experience to create the best event experience for you. We are the ultimate ambassadors of FUN!
Our Facilitators
Over the years, FunEmpire has evolved into an enthusiastic team of dedicated people who deliver service excellence.
All our events facilitators have undergone extensive training and certification via our proprietary ASEA™ training programme that is ISO 9001:2015 certified, the world's gold standard in Quality Management.


Our comprehensive training system ensures that they possess the knowledge and skills required to run all types of events ranging from corporate team building, school programmes, cohesions, carnivals, birthday parties, celebrations and gatherings.


All facilitators have also completed our comprehensive training and certification by Master Trainers who are MOE registered instructors and possess the internationally recognized ACE (American Council on Exercise) Fitness Trainer Certification, Values and Principles in Sports (VPS) certification endorsed by Sport Singapore. Our core instructors are also First-Aid, CPR and AED certified to ensure an enjoyable and safe event experience for all participants.


We only hire the best, brightest and funkiest people out there. With their great passion and creativity in facilitation and gameplay, our facilitators will create an exciting, fun and memorable experience for you!
Join Our Big Family Today!