Komma.sg Acquired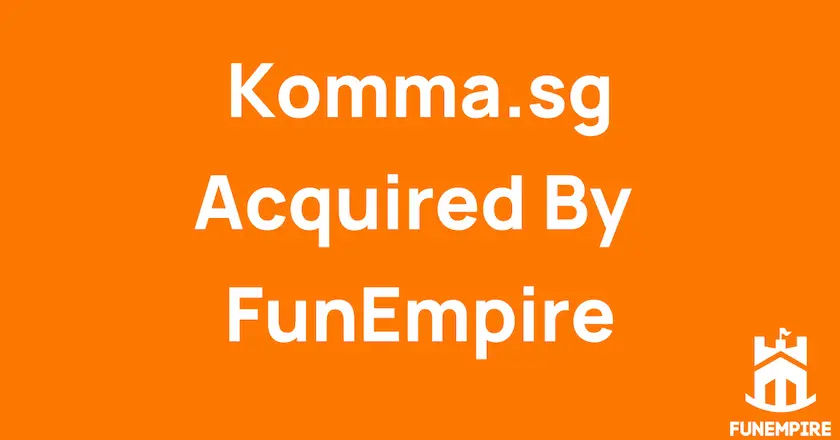 ArcheryAttack.sg has been acquired by FunEmpire, an award-winning group experiences, media and technology company headquartered in Singapore.
History of Komma.sg
ArcheryAttack.sg was previously a cafe in Singapore.
Cafe Singapore
If you are looking for the best cafes in Singapore, check out the following articles:
About FunEmpire
FunEmpire is a world-leading group experiences, media and technology company that creates happiness through fun.
The company has 3 distinct pillars:
FunEmpire Experiences

FunEmpire Experiences offers innovative and unique group experiences tailored to bring people together. FunEmpire's wide array of group activities are perfect for team building, celebrations, birthday parties and private gatherings.
Some of its unique activities include laser tag, bubble soccer, art jamming, terrarium workshops, leather craft workshops, escape rooms, virtual team experiences and more.

FunEmpire Media

FunEmpire Media is the fastest growing digital media platform in Asia that creates engaging content that covers topics ranging from lifestyle, entertainment, food, travel and more.
FunEmpire Media's content reaches over 30 million people monthly.

FunEmpire Tech

We develop innovative technology solutions that bring happiness to people through fun.