Storage Spaces Singapore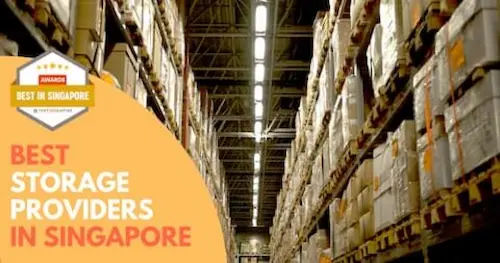 With the pace of life in Singapore rapidly increasing, the demand for storage spaces is also on the rise.
The best storage spaces in Singapore include Rodex Movers & Storage, EZ Storage, Spaceship, Move Move Movers, and Moving Service Singapore.
When selecting a storage facility in Singapore, it is important to take into account factors like dimensions, proximity, cost, and level of security.
In Singapore, various storage solutions are available, including self-storage units, warehouse storage, portable containers, and lockers for smaller items.
So take a look at the Best Storage Space Providers in Singapore and find one that works for you!
Key Considerations Factors
Size: When looking for a storage space, consider size. You should ensure that you have enough space to store all of your belongings in an organized fashion. Think about the items that you need to store and make sure you have a space large enough to fit them all.
Location: Choose a storage space located in an easily accessible area. When selecting a location, consider factors such as public transportation availability, proximity to your home or work location, and safety.
Security: Look for storage spaces with good security measures such as surveillance cameras, locks, and guards. This will help protect your items from theft or damage while they are stored away.
Cleanliness: Choose a storage room that is well-maintained so that your items do not become dusty or damaged while they are being stored away. A clean storage space will also help keep pests away from your belongings.
Storage Options: Check if the storage facility offers different types of options, such as shelves, racks, containers, or boxes, to store your items in an organized fashion. These options can help you make the most of the space you have and make it easier to get to your things when you need to.
Best Storage Spaces Singapore
1. Rodex Movers & Storage
With over 40 highly trained and experienced movers who are very friendly, Rodex Movers takes pride in its decades of moving experience. The company was started in 1978 and has over the years of its existence raised the bar higher as far as moving services in Singapore are concerned. Whether you need house moving, office moving, packing and unpacking, disposal and lorry rental services, Rodex Movers got you covered.
Rodex Movers protect your belongings during packaging and/or transporting, with every piece of your furniture being covered with soft pads as well as stretch wrap layers. Their operation hours are 9am to 6pm from Monday to Friday and 9am to 1pm on Saturdays.
Key Differentiators
A complete assessment of your moving needs before the moving day
A responsive customer service team ready to answer any questions you may have for your moving service
A devoted project manager to look after every stage of your moving process and make sure everything runs smoothly
Client Testimonial
We had an excellent experience with Rodex. From the first meeting, you gave us the confidence that our needs will be taken care of and did a great job of keeping that commitment. The crew was awesome, very pleasant and well mannered . All the boys efficiently packed, unpacked and placed all our goods to our utmost satisfaction. We will be happy to recommend Rodex to our friends.
2. EZ Storage
EZ Storage is a moving company that offers both storage and relocation services. We highly recommend EZ Storage if you're searching for both storage space and moving services. It's a storage facility that allows you to store your belongings quickly and efficiently. If you don't want a huge storage place because of financial constraints, this may be the ideal storage facility for you. EZ Storage charges per item if most storage facilities charge on a weekly or monthly basis.
Key Differentiators
Easy booking of services
Safe storage spaces
Cheap storage space, convenient payment options
Client Testimonial
Very professional and humble company. Really want to thank Ben for the awesome service. Seeing that my paper boxes are small, he sent over big ones from his side for me to put my items. He is also very flexible when I changed the collection date 2 times. I definitely recommend to people out there! Cheap storage space and reliable!
3. Spaceship
Spaceship, as opposed to other storage facilities in Singapore, goes above and above with its services. It's one-stop storage and moving company that serves both individuals and small companies. One thing to keep in mind about Spaceship is that your belongings aren't merely thrown into a storage facility. Before putting anything into one of its storage hubs, it is packed and inventoried.
Key Differentiators
With surveillance camera
24/7 access
Open for both individuals and corporate customers
Client Testimonial
The packaging guys are very friendly and humble. The manager was so good and understood the situation at the last moment aarangements. The process was superfast and finishes the job within 30 min. I will definitely recommend the service to my friends and colleagues.
4. Moving Service Singapore
Moving Service Singapore helps people move their belongings from their garage to a rental storage facility, which is more of a moving company than simply a storage facility. Movers Singapore has been in operation for over 20 years, and since then, it has served more than 4,000 clients while moving almost a million boxes. This demonstrates the high quality of its moving services, which are available at a reasonable price.
Key Differentiators
Accepts any type of moving job
Excellent customer service
On call 24/7
5. Move Move Movers
Do you need to make space in your home for an upcoming renovation or need to store your belongings for a couple of months? Move Move Movers' storage services are the perfect solution for you. They can help store your items, freeing up the space in your home and taking away the hassle and stress of dealing with multiple vendors.
Move Move Movers offers individuals and families with a low-cost self-storage rental solution, freeing up space for family engagement and personal space while also promoting a more organized and clutter-free home environment. With their help, you can make sure that your items are safe and secure in storage until you need them again. Plus, they are offered at affordable and competitive rates with flexible storage periods and convenient payment options.
What sets Move Move Movers' storage services apart from other facilities is that they highly recommend you do a site survey to accurately determine the storage space that you will need. This will help create value and maximize the space you require.
With Move Move Movers' storage services, you can have the peace of mind that your items are safe and secure while freeing up the space in your home.
So don't wait any longer and get in touch with Move Move Movers for your storage needs today!
Key Differentiators
Hassle-free and friendly storage rental services
Affordable and competitive rates
6. Extra Space Asia
Extra Space Asia is a self-storage facility located in Singapore that opened in 2007. Extra Space Asia has ten locations throughout Singapore, making it one of the most accessible storage facilities on the island. We're confident that there's a storage facility near you, no matter where on the island you are.
Key Differentiators
Multiple locations islandwide
With insurance
Perfect storage space in Singapore
Client Testimonial
Andy, Jaimie and Adam had been really helpful from phone consultation to the physical introduction of the space and the final sign-up. Every step is well-guided. So even this is the first time I am trying a storage service, the entire process is just fast and smooth. Great helps!
7. StorHub Self Storage
Storhub Self Storage is the biggest self-storage business in Singapore, with 13 sites all over the country. Because of this, we've included it in our list of the finest storage places in Singapore. Storhub Self Storage can be found in Changi, Bukit Batok, Hougang, Tampines, West Coast, and Kallang Avenue, among other places. There's no doubt that it's the most accessible of our selections since to get there from Bugis you'll need to drive south for about ten minutes.
Key Differentiators
Easy payment options
Flexible storage terms
Wine storage
Client Testimonial
Have recently enquired and signed up for a storage unit at StorHub – Hougang.

The facility is very well maintained, whole signing up process was very straightforward, and the staff – Sharon and Uncle Richard were very professional and friendly.

Overall, the experience was very positive.
8. Urban Space
Urban Space is a contemporary storage facility that specializes in self-storage and co-working spaces for small businesses and start-ups. It was founded in 2015. The sizes of its storage places range from 9 to over 140 square feet, all of which are well-maintained and highly secured. Customers will also have constant 24/7 access to their storage space.
Key Differentiators
Modern storage units
Perfect for small businesses
24/7 access
Client Testimonial
Called for a quote. Was attended by Weihan with a prompt quote. Went down for site visit that same afternoon. He patiently show me various options and walked me on what to expect. Loved his svc n the reasonable proposal and signed for 1 year on same day. Transparent terms helped by his good explains.
9. SG Box Storage
SG Box Storage is the most cost-efficient option on the list. Unlike most storage facilities, SG Box Storage charges only for the space that is required. Storing five boxes of belongings costs just $25, which is one of the least expensive prices in Singapore.
Key Differentiators
Free boxes for packing
Cheap storage facility
10. Yellow Co
Simply reserve a space on your desired date and time by creating an appointment. A storage container will be delivered to you once your reservation has been confirmed, containing the items you wish to store away. Attracting clients with its low storage fees and efficient website hosting, YellowCo makes a fantastic long-term store. It's also an excellent choice for office relocations and e-Commerce firms.
Key Differentiators
For individuals and businesses
Easy booking of pickup and delivery
11. Storefriendly
Storefriendly is Asia's largest self-storage business, and it's the ideal option for storing your belongings with no concerns. Its 24/7 security surveillance and card access systems will guarantee that your storage units and items are safe and secure. With the integration of robotic technology, you will experience a storage service unlike any other. Storefriendly has GObots, which are robots that will transport your storage cabinets to designated terminals providing you with an automated self-storage service.
Key Differentiators
Technologically advanced
Topnotch security for all storage spaces
Client Testimonial
I would like to thank Celestyn Tan for the very professional experience I experienced over the phone and over the counter. She was really attentive and understanding to my queries over the phone. She was also warm, friendly yet professional at all times. I was urgently needing a storage solution and I almost went with a competitor as the prices were more friendly to my budget. However I was won over by the professional customer service over the phone. Thank you Celestyn and Storefriendly.
12. Beam Storage
Customers may select the best storage solution for them and their budget by selecting between Beam Storage options. Depending on how many articles you wish to store, you can choose whether to have storage per item or per space. The option to store by item is fantastic since you won't have to spend money on a storage container that is too big for your actual requirements. It's ideal for storing only boxes and odd-shaped things.
Key Differentiators
No deposits
Competitive rates
Convenient storage experience
Client Testimonial
I had items stored with them for more than 3 years. They picked up my items at the last minute, kept them in good condition the whole time, charged a reasonable price for storage, and they were very professional, prompt and courteous anytime I interacted with them. They even helped me to arrange shipping of my items to my home country when I couldn't return to Singapore. Great people, great service and I would highly recommend them.
13. Safekeep Self Storage
If you're searching for air-conditioned storage units that are reasonably priced, check out Safe keep Self Storage. Its self-storage is conveniently located in Kallang Way, making access a non-issue. As long as you know how to get around the island, you're good. Another advantage of this storage facility is the range of flexible rental terms, which is fantastic news for individuals storing items only for a short time. There will be no pressure to sign long-term rentals.
Key Differentiators
24/7 surveillance camera
Accessible location
Temperature-controlled rooms
Client Testimonial
This review is for 38 live seafood at the first floor of Performance Building. Had dinner there, we ordered the promo $15 fish head steamboat, and 2 other dishes.

All were quite delectable, the place is spacious with several large round tables, great for group gatherings, and the staff are all very friendly. Offered us parking tickets as well.

Would really recommend this place for good tze char. If you are in the area, good to stop by for a hearty meal.
14. S-STORE Self Storage
If you need accessibility, top-notch amenities, 24-hour security, and adaptable contracts, SELF STORAGE is the place to go. There's no need to be concerned about being bound to long-term agreements since S-Store Self Storage provides adaptable lease periods to meet your requirements. It's also feasible to terminate your agreement ahead of time, as the contract is only for a limited amount of time.
Key Differentiators
Accessible location
Early contract termination is possible
15. Work+Store Space
Regardless if you're moving or not, space optimization is a must-have. If you need to optimize your residence or office or store space, Work+Store Space is the storage company to call. Work+Store Space is a self-storage business storage units recognized for its storage services. We all know how tough it can be to entrust other people with our personal belongings. But with Work+Store Space's reliable storage solutions, you can be rest assured that your precious items are in good hands.
Aside from the many storage service alternatives, Work+Store Space is also recognized for its accessibility. This is due to the fact that the firm has several offices throughout Singapore, making it simple to use one no matter where you are. As a result, if you're searching for a place to store your stuff for now or for a long period of time, Work+Store Space is your best option.
Key Differentiators
Prompt and professional responses
Flexible lease term for any change of space size needs
Self storage facilities
16. Mandarin Self Storage
Mandarin Self Storage is a self-storage company with a fully integrated business plan that operates in Asia. In 2016, to meet the growing need for self-storage in Asia, Mandarin Self Storage first opened its doors. All of the firm's administrative offices are situated in Singapore.
Mandarin Self Storage also believes that having control of the land on which we operate is the best method to serve the interests of our investors, consumers, and staff. This concept lays a solid foundation for a long-term business. Furthermore, Mandarin Self Storage engages in frequent strategic cooperation agreements.
Key Differentiators
Free Wi-fi
Pest Control Prevention
Free Use of Forklift
Client Testimonial
Great service fro Saranyoo Peh. He really took the time to show us the different sizes of storage and explained the rates. He knows his stuff and patiently gave us various options. Place looks clean and accessible
17. Integrated Movers and Storage Services
When it comes to inventory and other storage, we must be able to shift them without causing damage. Integrated movers and storage services also provide logistics assistance with their integrated moving and storage solutions. You can get information on bespoke pricing and moving needs on their website. Integrated movers and storage services can assist you with everything, as one of the top moving companies Singapore has to offer, they will create the best moving experience for you.
If you operate a small company that has to transport and store things frequently, integrated movers and storage services are ideal for you. As well, you may customize the size of your space as needed.
Key Differentiators
Customized prices
Logistics support
Reliable and secure storage space
Client Testimonial
Have great experience with The Storage Place's 24 hour storage space facilities and customer services, as well as the rate discount for storage rental promotion in Singapore. Thanks !
18. Self Store Singapore
Self Store Singapore is a secure and adaptable storage solution with great pricing. You can pick from a convenient and well-organized storage facility that meets your needs. They can assist you in meeting any security or other specific requirements that you may have. Self Store Singapore is located in the heart of Singapore, and it provides you with great security and flexibility in your rental plans.
Key Differentiators
Easy Storage
Flexible Rental
Self storage Units
19. U Store
The advantage of doing business with U-Store is that it allows you to obtain all of your storage needs in one place. Their corporate culture is founded on enthusiasm, togetherness, and optimism. They are always on the lookout for new and better ways to serve their clients because to their outstanding climate-controlled and mechanically ventilated self storage units, workstations, and offices. In addition to this, they have a superior staff that provides you with the best help you need in your storage issues.
In 2007, U-store@SG began providing self-storage services in Singapore to meet the increasing demand for personal storage, including a variety of storage space sizes.
Key Differentiators
Self Storage Services
Virtual Tour
Different Sizes Of Self Storage Unit
Client Testimonial
They provide with a Safe, Economical and Flexible Solution for your self storage needs.
20. Store-Y
Store-Y is a brand new self-storage facility in Nordcom II, on Gambas Crescent. Store-Y aspires to provide low-cost, secure, and readily available storage space for both personal and commercial needs. Their storage facilities are conveniently located in a brand new building with 24-hour security and are housed in a modern building.
Whether you're moving or renovating your home, Store-Y can assist. They offer temporary storage for furniture, important papers, and other household items. Hobbyists that collect miniatures or paintings may store their collections in their secure facility, allowing you to have piece of mind that your valuables will be safe.
Key Differentiators
24/7 Access
Immediate storage solution
Various Storage Units
Client Testimonial
Joseph was very professional and very helpful. Super smooth … very clean place … has trolletly and ladder so don't have to carry. Joseph was very patient and helped reschedule many appointments to get this done!
21. StoreRoom
In Singapore, storage space is becoming increasingly fashionable. Store Room is a well-known self-storage business in Singapore that allows clients to safely and securely store their personal and commercial items. Customers can use their own customized local storage solutions to store their belongings when they are not in use at home or at work.
They have a number of storage options, from CUBICLE STORES (12sqft – 19sqft) to EXTRA LARGE (82sqft – 114sqft). They provide a range of sizes, from 12 square feet to over 114 square feet. You'll be able to choose the ideal size for your belongings. From CUBICLE STORES (12sqft – 19sqft) to EXTRA LARGE (82sqft – 114sqft). As an authorized reseller of movers, packers and storage services in Singapore, Store Room is able to offer competitive pricing on the best solution for your requirements.
Key Differentiators
Range of Storage Unit sizes available as per your storage requirements
Cheap storage space with highly flexible rental terms
Client Testimonial
They provide excellent service and the best price, new and safe place. Strongly recommended.
22. Space Portal
Space Portal offers office, industrial, and workshop spaces for lease that are ideal for factory, warehouse, and storage functions. GreenHub and Work+Store also provide a pleasant working environment with serviced office spaces and adaptable work and storage units. Small ancillary offices for startups and e-commerce enterprises looking for inexpensive rental alternatives may find these areas useful.
Key Differentiators
Locations in the North, South, East, West, Central and CBD
Property owners and agents are able to list their properties for rent
23. Tip Top Movers & Logistics Pte Ltd
Tip Top Movers is a household name in the moving industry, with years of expertise on their team. It provides their clients peace of mind that Tip Top Movers will have maximum responsibility for their belongings since they provide an affordable and fair price for our customers' Moving, Disposal, and Storage services.
Key Differentiators
Warehouse storage
Non-air conditioned environment
Client Testimonial
Good job. Staff is very responsible & careful when move all the things into the building. – Margaret Ung, Google
24. CYC Movers
CYC Movers offer secured short and long-term storage services to meet your moving needs, whether you're moving house, switching offices, or relocating across borders. They provide excellent furniture storage service as one of the most experienced movers in Singapore that has its own secure storage facilities. They provide a variety of furniture storage services to enable you to store your belongings in excellent condition throughout the moving process. Their office or house relocation clients trust them with their furniture storage in Singapore. Get your cherished pieces of furniture the care they deserve!
Key Differentiators
Flexible and affordable storage terms
Their vast expertise in the storage business gives them the knowledge to ensure the safety and integrity of your belongings
Their secured storage facility is designed to safely accommodate all your belongings regardless of shape and size
Client Testimonial
I am very glad that your men informed me that they accidentally dropped one box. I appreciate the honesty. Thank you. Great experience. Efficient, friendly & polite. Ms. Fiona The Amery CYC Movers Official Site
25. EBC Lifestyle Hub
For over 10 years, it has been offering storage options in Singapore. The business is recognized for providing high-quality storage solutions due to its 1000 wine/self-storage units, 150 service offices, and 80% occupancy rate.
Key Differentiator
Offers free wine storage and/or aircon storage, work & store, as well as co-working space for up to three months or more for first-time clients (t&cs)
Client Testimonial
We are a startup fashion upcycling company. Our experience with EBC was seamless, from our storage space offered, viewing till we moved in was just over the same weekend. Thank you EBC for supporting sustainability & we will definitely highly recommend our other partners to store with you.
26. UCR
Do you want to store items for as little as S$1.60 per day? UCR is what you're searching for. Coordinating shipments, returning your belongings — just know that UCR will be at your side throughout the moving process. It has been operating in Singapore for over ten years, offering storage solutions. Due to its 1000 wine/self-storage units, 150 service offices, and 80% occupancy rate, the firm is recognised for delivering high-quality storage services.
Key Differentiators
Using patent pending technology, we ensure deliveries are on time and goods are tracked from your doorstep
Equipped with our impact labels, you can rest assure that your precious goods are in great hands
27. Vimbox Movers
Vimbox Movers' 60,000 square feet warehouse enables them to accommodate to almost any volume of items. Their facilities include: properly set up storage racks to differentiate their customers' goods and to fully utilize the air space. They also provide a fully itemised inventory list with palletised items, 24 hour surveillance, and a very strict accessibility so that you can enjoy an affordable service with a piece of mind.
Key Differentiators
Free Carton Boxes (to store your items)
Long and short-term storage rental options available
28. S Store
The desire for more space is one of the most common reasons clients contact S Store, but it's not the only reason. Preserve your treasured collectibles and irreplaceable memorabilia with pin code access while making room for home renovations!
Key Differentiators
Well-lit and fully air-conditioned facilities give you a sense of assurance, comfort and security
24-hours a day video surveillance and access via personalised security pin code access
Biometric security card access
29. Shalom Movers
It's been in operation for more than four decades, and it's one of the country's longest-standing logistics businesses. It's well-known as a moving company, but we think its storage services are worth considering.
As a full-service moving company, Shalom Movers will handle everything, including packing your belongings, unpacking them at the storage facility, and disposing of items you don't want.
Key Differentiators
Full-service storage and moving company
Large manpower
Client Testimonial
Shalom provides excellent service and is very professional. Highly recommended! Thanks to Daniel and his team, we have a smooth relocation. The Shalom team is super, I can't find words to express my happiness while working with them. Just perfect! -Lizzy Lee
30. Lock + Store
Lock + Store is the country's largest network of self-storage facilities, with 13 sites throughout Singapore's heartland areas including Serangoon, Woodlands, and Tampines. The self-storage facility is open 24 hours a day, seven days a week. You can get access to your rented stuff whenever you want as long as you bring along your key. You'll have to carry the burden yourself here, but don't worry because all of the equipment you'll need, from trolleys to pallet jacks are easily accessible.
Key Differentiators
Largest network of self-storage facilities in SG
Ease of access for non-valuable stuff
31. Space Next Door
For those searching for their first storage space, Space Next Door makes the process much simpler. They're an online marketplace that links consumers with a variety of self-storage companies in Singapore.
Key Differentiators
Best Price
Online Booking
Client Testimonial
was pleased to renew my booking recently as it was also very convenient to get the procedure done smoothly. I look forward to continue the booking when it expires
32. Joy Movers & Logistics
Although they are primarily a moving company, Joy Movers & Logistics also offers reliale storage serices. Their goal is to offer stress-free and happy moving experience to our customers while also developing long-term customer connections. They are a one-stop moving company that can handle all difficult moving jobs in a quick, yet safe and efficient manner, so you may focus on other pressing matters.
Key Differentiators
Work closely with you to provide a customised solution tailored for your move with no hidden fees such as GST or overtime charges
Wrap your furniture and boxes with shrink wrap to protect it
Quality service and strive to continuously improve to meet or even exceed their customer's expectations
Client Testimonial
Excellent service, highly recommended to look for them!
33. Mr Mover
Mr. Mover Singapore offers a safe and secure relocation and storage service. There is no job too little or too large for them! At your request, they will do our best to serve you. They provide a FREE on-site quotation as well as employing an experienced team of professionals to give you with an accurate quote. Their staff are knowledgeable and qualified.
Key Differentiators
They sell carton boxes and moving materials, needs, and we deliver within 24 hours
They provide hourly rental (even for just an hour) of vans and lorries
They provide manpower for unstuffing, uncrating and moving within Condos and Warehouses and up the stairs
Client Testimonial
Had all the Charming Porter, Transporter, Carrier & Etc……with good and friendly services…… Kris Ding
34. 4D Movers
A corporation founded in 2018 by a collection of like-minded individuals who want to provide the greatest possible service to all clients. They make every effort to provide the greatest possible service to all clients.
Key Differentiator
Best service and quality
Client Testimonial
Very happy with their service. very Careful and cling wrap every item. Fast & Efficient! Reasonable pricing!! highly recommended!
35. Smart Relocators Pte Ltd
Smart Relocators has been offering relocation services in Singapore since 2011, and it has gained the confidence and trust of several prestigious organizations such as government offices and multinational businesses. These clients have remained loyal to them on a regular basis. They offer comprehensive Singapore moving, storage and relocation services. Managed by the company's founders, who have more than 50 years of expertise in the logistics, shipping and relocation sectors.
Key Differentiator
Storage space available for both long and short term
Only documents, household goods, furnitures and equipments are accepted to ensure a clean and pest-free environment in our storage facilities
Fully secured with 24 hour electronic surveillance
Client Testimonial
Got Smart Relocators for a home move and was thoroughly pleased with the work done. Everything from quotation to actual work carried out was fuss free. Workers did their job very well and handled everything from boxes to furniture.
36. The Trio Movers
Trio Movers provides a variety of moving, storage, and relocation-related services. Customers should concentrate on what they will get in the new location, according to our understanding. All thoughts regarding safe and efficient transportation of all their possessions, both at home and at work, should be put far away as Trio Movers will handle everything for you!
Key Differentiator
Affordable services to save you money
The timely manner of transporting clients' goods, household, and office items ensures that no time goes to waste
Delivering exceptional services to you on a 24/7 basis
Client Testimonial
Just engaged their service and they were careful in handling my items! Very helpful, fast and efficient. Overall, I am very satisfied with their team. Would highly recommend to others.
37. Boxpark
BoxPark is a full service storage facility that presents Singapore's most convenient and innovative self-storage solutions.
BoxPark provides 24-hours access, a multitude of different sizes from 6 to 320 sqft, a high level of security and fuss free customer service.
At the same time, they also offer varying terms, an option of units with air conditioning and optional insurance.
Key Differentiators
Units with air conditioning available
Hassle free storage spaces
Maximum security
Client Testimonial
Easy and convenient. Price point is good as well and am officially a tenant here! You do need a car however! 🙂
Storage Spaces Singapore
Storage providers in Singapore are plentiful, but it's important to choose one that will both meet your needs and be available when you need it. Some of the most popular storage services provided by these companies include air-conditioning or non-air-conditioned units, mobile self-storage solutions, locker rentals for items like sports equipment or children's toys (which can be transported easily), options for storing furniture and odd sized items, and more. That means there is a solution for everyone looking to store their belongings securely with ease. We hope that we helped you find the best storage operator for all your storage requirements!
If you liked reading this article, check the links below to read similar articles:
Frequently Asked Questions (FAQ)
If you have any questions about Storage Space in Singapore, you can refer to the frequently asked questions (FAQ) about the best Storage Space in Singapore below:
Additional Useful Articles
If you are looking for other useful guides and articles about best Storage Spaces in Singapore, check them out below: