Team Building Companies Singapore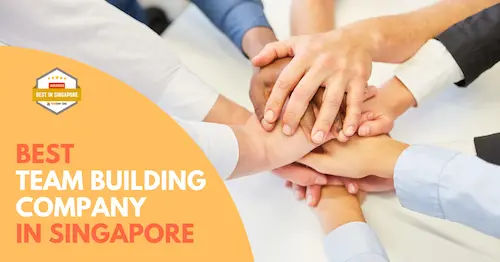 Team Building Company options in Singapore are diverse, offering a range of experiences tailored to foster collaboration and camaraderie.

Best Team Building Company in Singapore includes prominent names such as FunEmpire, Team Building Singapore, Terrarium Singapore, Laser Tag Singapore, and Combat Archery Tag Singapore.
When evaluating the options, it's crucial to weigh factors such as their expertise, past performances, cost, location, and the variety of activities on offer.
Among this esteemed group, FunEmpire claims a top spot. Their reputation is backed by over 8,000 five-star client reviews and a commendable record of orchestrating more than 50,000 triumphant events. They have clearly etched their mark as Singapore's top choice for team-building activities.
As we delve deeper, we'll focus on these major team building entities in Singapore and their pivotal role in bolstering team cohesion and performance.
Benefits Of Team Building Activities
The benefits of team building in Singapore include increased communication, collaboration, problem-solving skills, trust and increase team morale. Team building activity can also help to foster a sense of camaraderie and unity within the workplace as well as enahnce employee engagement, productivity, and efficiency.
Additionally, team activities in Singapore can be used to develop leadership skills in employees by allowing them to practice decision making and delegation. Finally, corporate team building activities can provide an opportunity for individuals to get out of their comfort zone and try something new with their coworkers in an endless fun environment.
Key Consideration Factors When Choosing a Team Building Event Company
Expertise and Experience: Look for a company with a proven track record in organizing successful team building events. Their amazing experience indicates their ability to design and execute effective activities.
Customization: A good team building company should offer customizable programs that can be tailored to your company's specific goals, company culture, and team dynamics.
Range of Activities: Consider a company that offers a diverse range of fun team building activities in Singapore, from outdoor team building activities to indoor workshops, ensuring you have options that suit your team's preferences.
Relevance to Objectives: Ensure the company's offerings align with your team's objectives. Whether it's improving communication, fostering leadership skills, or enhancing creativity, the activities should meet your desired outcomes.
Facilitators' Expertise: The quality of professional facilitator is crucial. They should be skilled in guiding teams through activities, promoting engagement, and helping participants draw meaningful insights.
Participant Feedback: Check for testimonials or reviews from previous and existing clients and participants. Positive feedback can give you insights into the company's effectiveness and the quality of their programs.
Safety Measures: For outdoor team building activities or physical activities, prioritize companies that prioritize safety, provide necessary equipment, and have contingency plans in great place.
Cost Transparency: Ensure the company provides clear pricing and breakdowns for their services. This helps you make an informed decision based on your budget.
Flexibility: Choose a company that can accommodate your schedule and preferences. Flexibility in terms of timing, location, and customization is important.
Innovative Approach: Look for companies that bring creativity and innovation to their activities. Unique and fresh concepts can make the team-building more engaging and memorable experience.
Post-Event Support: A comprehensive team building company offers follow-up or post-event support to ensure that the outcomes and lessons learned are integrated into the workplace.
Alignment with Company Values: Select a company that understands and can align with your company's values, creating a cohesive amazing experience that resonates with your team's culture.
Best Team Building Companies Singapore
1) FunEmpire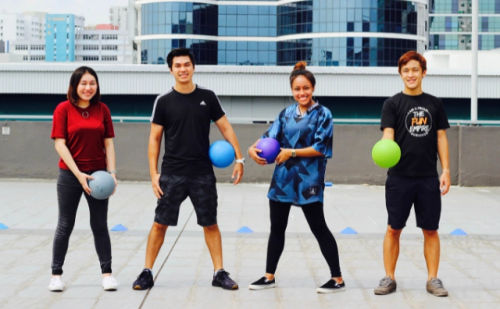 FunEmpire is committed to promoting friendship and strengthening relationships through play. They offer innovative and dedicated in person team building games, exciting virtual corporate team building event, and unique workshops to inspire individuals in the workplace.
Their creative minds are continuously dreaming up new team building ideas for enjoyable challenges that will encourage collaboration among colleagues. With their amazing experience, your organization can reap the rewards of strong team morale and unity together with its professional facilitators!
2) Laser Tag Singapore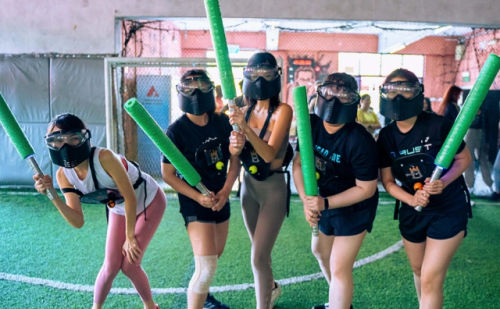 Laser Tag Singapore is the premier provider of Outdoor Laser Tag in Singapore, utilizing only the most advanced laser tag equipment and camouflaged tents for an unparalleled experience. Mobile and flexible, we will take all necessary gear to any location you desire for your team bonding! Even indoor team building when required – no space is too small or challenging for us!
3) Combat Archery Tag Singapore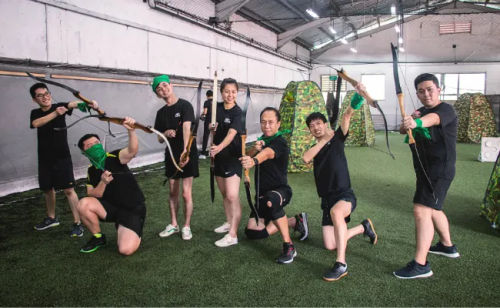 Are you ready to experience the thrill of archery tag in Singapore? Combat Archery Singapore is your go-to provider for an unforgettable birthday celebration, corporate team building event, or corporate bonding day! Our exciting and action-packed missions are sure to offer a thrilling adventure like no other.
Get your blood pumping and seize the day with Combat Archery Tag – a hybrid of paintball, dodgeball, and archery! An all-inclusiveteam bonding activity that is perfect for families who love to get moving. Make lasting memories in this heart-racing game that's suitable for anyone aged 10+. Experience an unforgettable adventure with Combat Archery Tag Singapore today!
4) Bubble Bump Singapore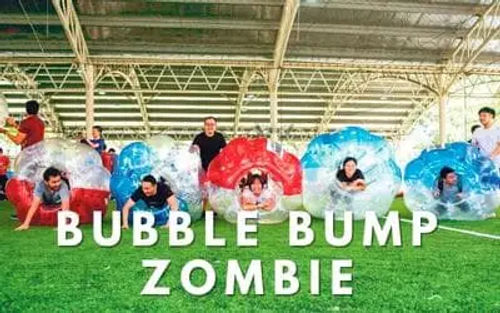 Bubble Soccer, an invigorating and secure game born in Norway, has spread rapidly around the globe to countries including USA, Europe and Australia. Now it's even reached Singapore! Participants wear air-filled bubbles that cover their heads and torsos like a protective suit; with this equipment anyone aged 7 or above can join in on the endless fun. So don't miss out – come experience why Bubble Soccer is taking over!
5) Poolball Singapore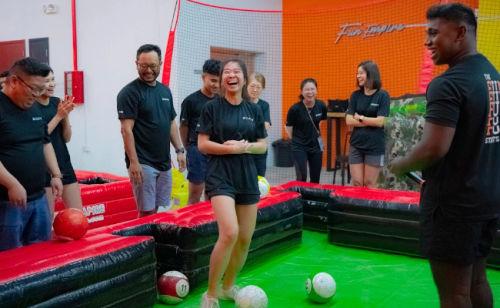 Poolball Singapore is the perfect team bonding activity for everyone, regardless of their age or ability level. Don't worry if you're a beginner; it's all about having fun and their helpful staff will be there to help you out. Football fanatics can also show off their skills while practicing backspin and topspin shots with a soccer ball! So come join Poolball Singapore – they'll guarantee it'll be an unforgettable experience for a team bonding!
6) Escape Room Singapore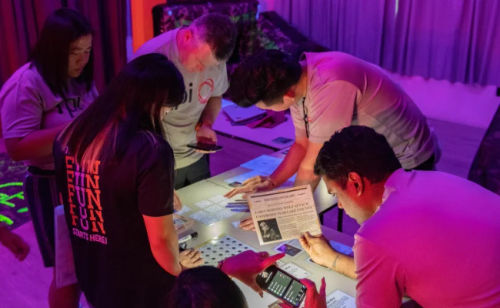 Experience the unexpected with Escape Room Singapore! Our professional game designers have crafted thrilling storylines and complex puzzles that will keep you guessing until the very end. Gather your friends, family or co-workers for an unforgettable outing – perfect for corporate team bonding activities in Singapore, bonding moments with loved ones and hanging out with friends.
Unlock mind-bending mysteries today in our one of a kind Escape Room experience – book now to begin your adventure!
7) Terrarium Singapore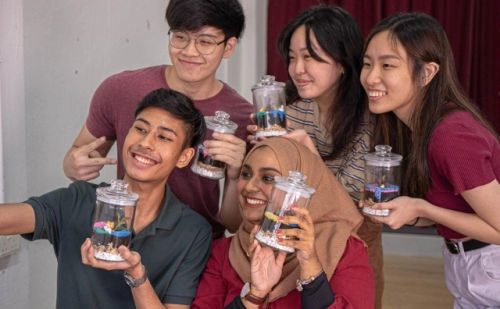 Unlock your creative side and craft a unique miniature glass garden! Connect with those you cherish most through our one-of-a kind, awardwinning Terrarium Workshop. Professional instructors are present for assistance throughout the entire session to ensure that you have an unparalleled Singaporean terrarium experience – as we hold the title of Best Terrarium Provider in Singapore after all!
Make your next occasion memorable and one of a kind with an all-inclusive terrarium experience from us. Our knowledgeable and experienced team will provide you with the best materials, techniques, and advice on plant care so that you can create beautiful lasting mini-gardens. Get in touch with us today to start planning your Terrarium Singapore journey!
8) Art Jamming Singapore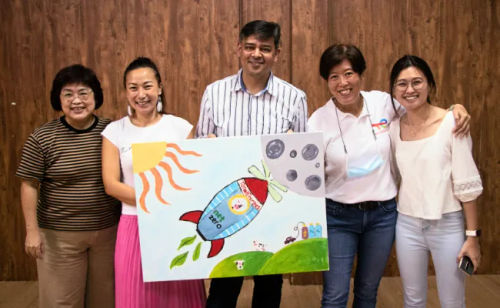 Art Jamming Singapore invites you to immerse yourself in a restorative and therapeutic art jam session that releases stress, reinvigorates the mind, and energizes creativity. Their vibrant atmosphere encourages each individual's self-expression through personal artwork crafted with their own flair!
Their Art Jamming workshops provide a relaxing atmosphere, plus everything you need to make your painting session successful: canvases, acrylic paints and brushes, as well as specialized tools – all of this with unlimited usage! Experience stress-free art jamming today.
9) Candle Workshop Singapore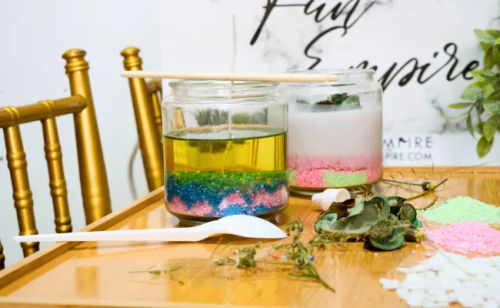 At Candle Workshop Singapore, they believe making candles can be an enjoyable and rewarding activity for everyone. That's why they provide a wide range of candle-making packages perfect for corporate team bonding sactivities in Singapore, school programs, birthday celebrations, carnivals and other special occasions!
With our exciting options available to you in Singapore and abroad, creating your own beautiful candles has never been so easy or fun for a team bonding!
10) Leather Workshop Singapore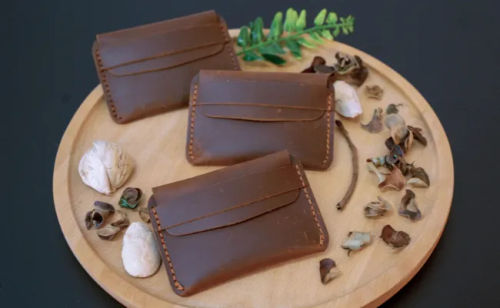 Gather with your coworkers and craft a company card holder for your department! Leather Workshop Singapore is all about forming meaningful connections, finding leadership qualities within yourself, working collaboratively as a team, and fostering creativity.
They invite people of all ages to come join in on the fun! No prior experience is necessary; just some enthusiasm and willingness to learn something new. Team building events have never been so inspiring – sign up now!
11) Team Building Singapore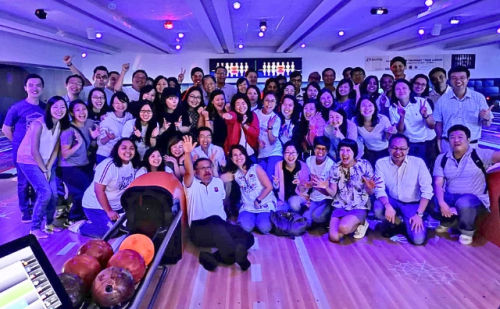 As Singapore's premier team building provider, this company has organized an astonishing 30,000 events for over 1 million participants. Let us bring your next corporate teambuilding event to life with our selection of sixty-plus fun and immersive activities perfect for birthday parties or any other occasion!
12) Team Building Activities Singapore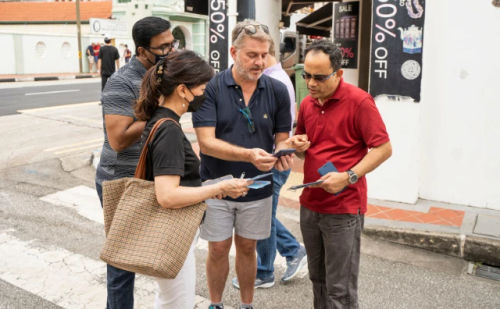 For an unforgettable team bonding experience, Team Building Activities Singapore is the perfect choice! They are the preeminent provider of team bonding activities in Singapore and Asia with over 40 unique games to choose from. Join them today for a truly unbeatable outing that your teammates won't soon forget!
13) Team Building Games Singapore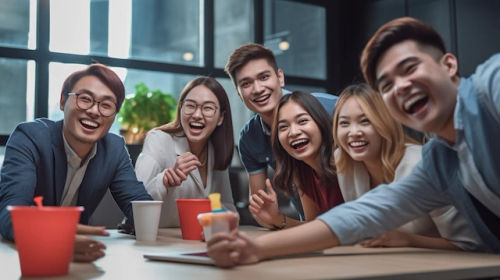 Team Building Games Singapore boasts the widest selection of affordable and thrilling team bonding and ice breaker games in Asia. Based in Singapore, their services range from team bonding activities to corporate fitness events; no matter what type of event you have planned for your group, they'll ensure it's one you will never forget!
From birthday parties to family days, carnivals to NS Cohesion programs – plus an extensive list of other services – there is something here that will captivate any audience. With Team Building Games at your side every step of the way through successful event planning and management, let them help you have a memorable team building experience!
14) Virtual Team Building Singapore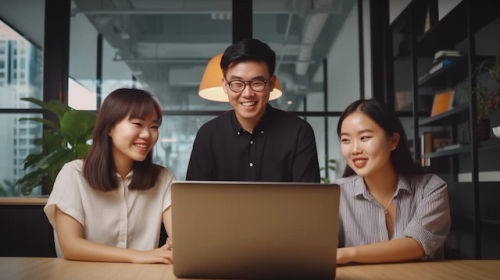 Virtual Team Building Singapore proudly presents you with the chance to engage your remote team members through their diverse selection of 15+ Virtual Team Building activities and workshops in Singapore! Their virtual team building activities are a best way for the entire team to have fun together, no matter their objectives, size or budget. Highly entertaining and exciting – these experiences stand out from any other type of virtual teambuilding activities around today.
15) Archery Tag Singapore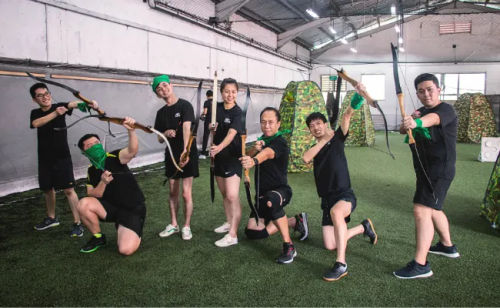 Get ready for the ultimate Archery Tag Singapore experience, packed with thrilling action! Their game is designed with your safety and comfort in mind – gameplay is conducted using foam-tipped arrows. Whether you prefer indoor or outdoor venues, our dedicated team will make sure to bring the perfect Archery Tag atmosphere to you!
Tips For Successful Corporate Team Building Activities
Set Clear Goals: Before you start planning corporate team building activities, ensure you have a clear understanding of what you aim to achieve. This can range from fostering better communication, enhancing collaboration, to simply allowing employees to know each other better.
Choose Relevant Activities: Choose activities that align with the company culture and the interests of your employees. The activities should be fun, engaging, and should make every participant equally involved.
Encourage Participation: For fun team building activities to be successful, it is crucial that all team members participate. Encourage everyone to join in, and ensure that the activities don't exclude anyone due to physical constraints or personal preferences.
Follow-up: After the team building activity, have a follow-up session to reinforce the lessons learned. This can be a casual discussion or a formal meeting, where participants can share their experiences and feedback.
Diversify Your Approach: Don't limit your team building efforts to just annual retreats or workshops. Integrate team building aspects into everyday work life. This could be through simple things like regular team lunches or small games during breaks.
Team Building Companies Singapore
Team building is an essential part of any successful business, and Singapore has some great team-building companies that can help you create a positive work environment.
Whether it's fun activities or more serious strategic planning sessions, these best team building companies in Singapore have something to offer every company looking to get the most out of their teams.
With increased communication, collaboration and problem solving skills as well as improved morale among employees being just a few benefits that come with team building programs, investing in one of these top rated team building companies should prove beneficial for your organization. Get started today and see what amazing results await!
Interested in related articles? Do check out the links below!
Frequently Asked Questions
If you have any questions about Team Building Companies in Singapore, you can refer to the frequently asked questions (FAQ) about the Best Team Building Companies in Singapore below: