Team Building Singapore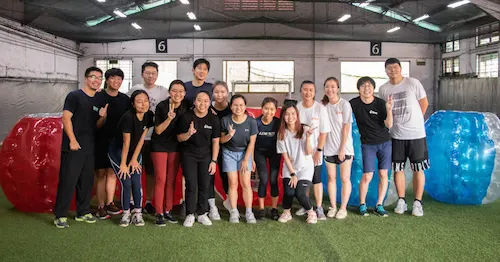 Team building Singapore has become increasingly popular as a way to help team members collaborate more effectively, build trust and communication within the team, and foster team spirit.
The best team building Singapore activities are Laser Tag, Escape Rooms, Archery Tag, Art Jamming, Terrarium Workshop, Bubble Soccer, Poolball, Giant Board Games and Candle Making Workshop.
When planning Team Building Singapore activities, meticulous consideration of participant interests, physical abilities, activity objectives, and available resources ensures an immersive and collaborative experience.
In this landscape, FunEmpire emerges as the pinnacle of expertise, with a remarkable track record of over 50,000 successful events and a wealth of 8,000+ 5-Star client reviews, cementing its status as the premier team building company in Singapore.
Read on to find out how to plan a successful team building Singapore event!
What is Team Building?
Team building is a process of strengthening the relationships between team members, often through activities and exercises designed to encourage communication, collaboration, trust, and build team spirit.
It is sometimes referred to as "team work training" or "team development". Team building is important in Singapore as it can help teams build a strong foundation of cooperation and trust while working towards a common goal.
Top 5 Tips For Organising A Successful Team Building Event
1. Define Your Goals
Before you start planning a fun team building event, it's important to take some time to define the goals for the event. Think about what you would like the entire team to learn or achieve from the exercise and make sure it is clear to everyone involved. This will ensure that you are able to meet the needs of everyone involved and get the most out of the event.
2. Choose The Right Activity
Choosing an activity that is suited to your team's skillset, interests, and goals is key for running a successful team building session. There are plenty of options available in Singapore such as outdoor activities, escape room challenges, or indoor team building games.
3. Set Clear Expectations
Before the event, make sure that the whole team is aware of their roles and responsibilities. This will ensure that the process runs smoothly and everyone knows exactly what is expected of them.
4. Stay Positive
Make sure to provide plenty of positive reinforcement throughout the event to keep motivation and morale high.
5. Evaluate Results
After the event, take some time to evaluate how successful it was and how your team performed. This will help you identify areas for improvement for future events as well as celebrate successes.
5 Awesome Benefits Of Team Building
Improved Communication — The best team building activities in Singapore can help team members learn to communicate more effectively with each other and understand each others' perspectives better.
Increased Cooperation — Through team building, teams learn how to work together towards common goals by understanding the strengths of each individual member and leveraging them for the benefit of the group as a whole.
Strengthened Relationships — By engaging in fun activities, teams will be able to build stronger relationships with one another that will last beyond just the event itself.
Enhanced Problem-Solving Skills — Team building exercises often require problem solving skills which can help teams become more creative and innovative when it comes to finding solutions for their challenges at work or in life in general.
Increased Productivity & Efficiency — Teams that have gone through successful team building events are likely to become more efficient and productive due to improved communication, cooperation, trust, and morale among its members.
Recommended Team Building Activities in Singapore
Choosing the right team building activities in Singapore for your corporate team building event is critical to ensure that your participants have an enjoyable and productive experience. Here are our favourite team building activities in Singapore that we highly recommend!
If you are looking for more team building activities in Singapore, do check out our curated list of the Best Team Building Activities In Singapore as well!
Adventure Activities
1. Laser Tag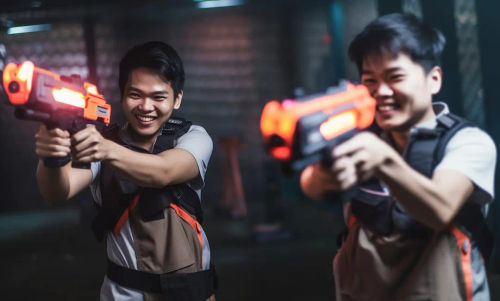 Laser tag is the ideal team building game for any age group! With its inclusive nature and versatility, participants of all ages can join in on thrilling missions together to create a bond that will last. Whether you choose to conduct the fun activity outdoors or indoors, laser tag is an excellent way to take advantage of nature's beauty while ensuring flexibility for your group size. Make sure not to miss out – include laser tag in your next team building event agenda today!
2. Combat Archery Tag
Get ready for a rush of adrenaline-pumping excitement – Archery Tag is the perfect amalgamation of dodgeball and archery that will captivate audiences of all ages! Teams battle head to head in an electrifying game arena, where they must attempt to eliminate their opponents by aiming foam-tipped arrows at them while wearing face masks for extra protection. So come on and join us; try out this fun team building activity with your friends today!
3. Poolball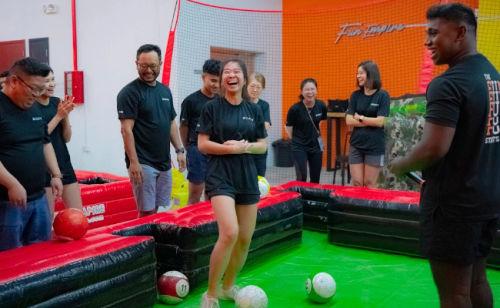 Prepare to be amazed by the wide array of exhilarating games available on our massive pool table, including Poolball Classic and Poolball Sabotage. This game can aid in developing strategic planning skills, practicing team communication techniques, creating a sense of camaraderie within groups, and promoting an inclusive atmosphere that is suitable for any party size! Come take up the challenge and attempt to master this giant pool table today!
4. Bubble Soccer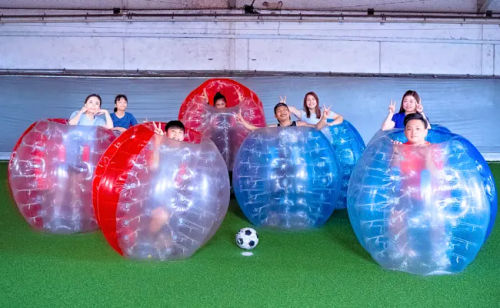 In search of an exhilarating and entertaining team building activity in Singapore? Bubble Soccer is your go-to choice! Join co-workers or buddies for a jubilant bumping match, while developing profitable teamwork skills. And you don't even have to fret about safety – the bubble will keep everyone safe as they laugh their way through this amazing bonding experience!
5. Ninja Tag
It's time to prove your skills as a ninja and take on the challenge of a lifetime! With Ninja Tag, you can join forces with your colleagues for team building fun that will keep everyone engaged. The foam ninja daggers, scoring vests, and mission settings promise an action-packed experience like no other. Unleash your inner warrior today – it's guaranteed to be one of the most thrilling experiences you'll ever have!
6. Saber Tag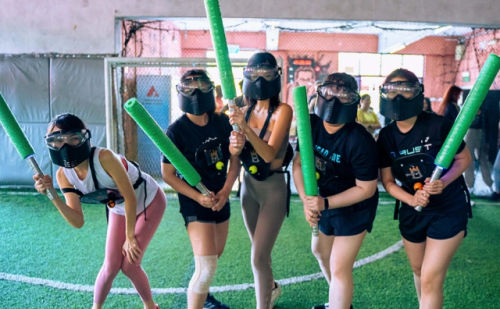 Ready your sword and challenge opponents to complete thrilling missions like Saber Wars and Defenders of the Galaxy! Test your team's communication, coordination, and collaboration skills while you battle for victory. Take on a fresh approach to gaming with an intense saber combat experience!
7. Bullet Ball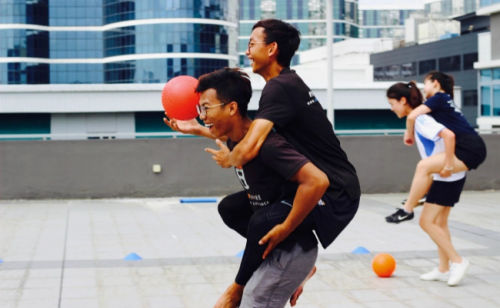 Ever played Dodgeball before? Now, prepare to experience an even more thrilling and action-packed version with Bullet Ball! An original concept thought up by FunEmpire, this exciting team building activity is the perfect way for your upcoming Singapore session. Plus it's budget friendly without any compromises on the fun factor!
8. SaberFit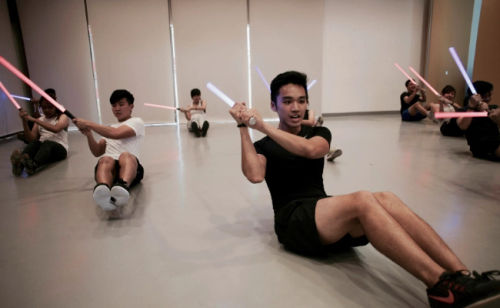 Get ready for a high-octane saber fitness workout that combines combat techniques and pair fighting! This one-of-a-kind group exercise is the only one of its kind with team building elements, making it perfect for your upcoming Singaporean team bonding event. Not only will participants face an original challenge but they'll have the chance to strengthen camaraderie among colleagues during this unforgettable experience – expect plenty of sweat and lots of fun!
9. Bullet Strike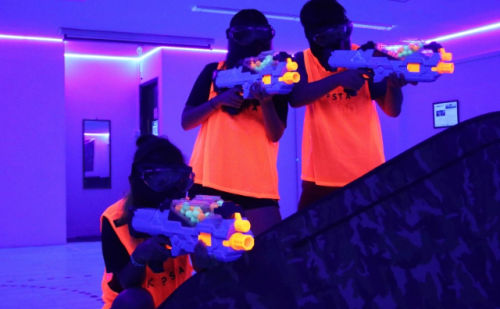 Nothing quite brings a group together like the thrilling game of Bullet Strike! With colorful foam ammunition, players use their blasters to face off against opponents and complete exciting objectives. And don't worry – safety is the top priority as each participant wears protective masks while battling it out with soft bullets that are harmless to your team building experience.
10. Giant Whack-A-Mole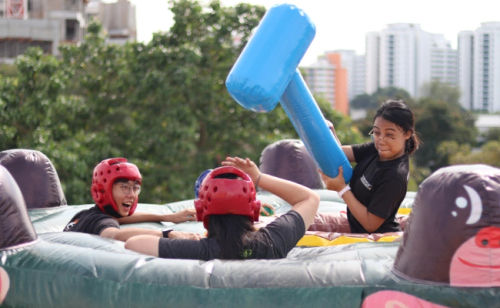 Get ready for an entertaining and hilarious time with Giant Whack-A-Mole, the world renowned arcade game that has made its way to Singapore as a fun team bonding activity. Compete against other players by "hitting" them when they try to grab coloured balls! You don't want to miss out on this one of a kind experience – seize this chance before it's too late!
Creative Activities
1. Canvas Art Jamming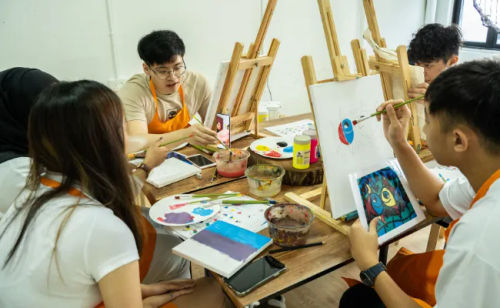 Unleash your creative spirit with FunEmpire! Join us for an enjoyable Art Jamming session – perfect to bond and unwind in the company of friends, family or colleagues. Offering comprehensive supplies along with expert guidance, we guarantee a hassle-free painting experience – no expertise necessary!
2. Tote Bag Art Jamming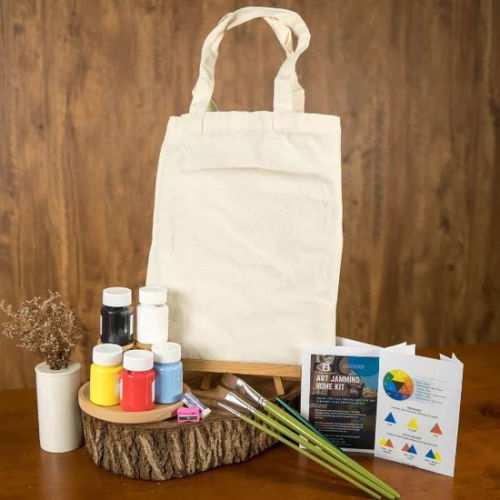 Are you ready to explore the unique, ultimate Art Jamming experience? Come join FunEmpire's artistic journey and let your inner creativity shine! Design a stunning one-of-a-kind bag in an art jam that would make an ideal gift or keep it yourself. Our Art Jamming provides all of the materials needed for a calming session so no prior painting knowledge is required – just arrive as you are!
3. Terrarium Workshop
If you're in search of an invigorating and enjoyable team-bonding experience, look no further! Our exciting terrarium workshop is the perfect indoor activity for your team members to come together and foster meaningful relationships. And as a bonus, participants will also get to bring home the beautiful terrariums they crafted during this session – one of Singapore's most sought after team building activities that never fails to deliver!
4. Stitched Leather Workshop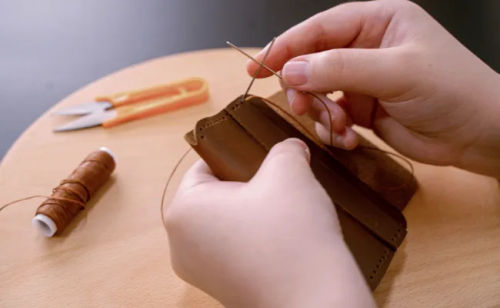 Are you eager to learn how to hand-stitch leather? If the answer is yes, then the Stitched Leather Workshop has all your answers! With easy step-by-step instructions, we'll show you how to craft your own card holder in no time. All materials are included so there's nothing more for you to provide except enthusiasm and a willingness to learn. Plus, our workshop offers an intimate learning experience with limited seating – don't miss out! Join us today and acquire skills for life!
5. Non-Stitched Leather Workshop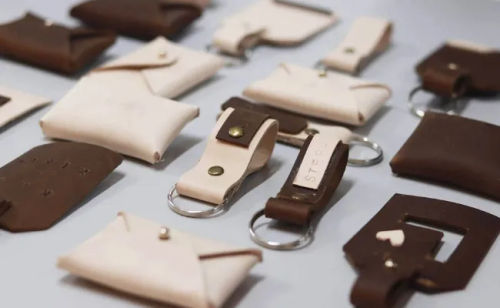 Searching for a unique team building activity in Singapore? Look no further than Leather Workshop! Your group can explore the intricate properties of leather and develop one-of-a kind pieces, like coin pouches, key FOBs or even luggage tags that you can keep or present as gifts. So come join us at Leather Workshop and create something remarkable with your colleagues today!
6. Gel Candle Making Workshop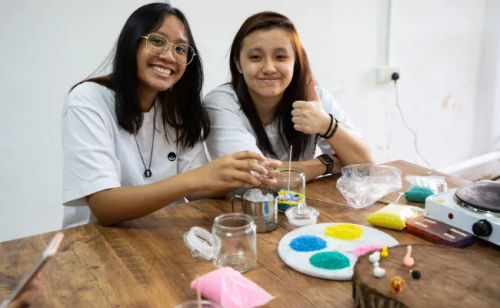 Ignite your corporate team's creative spirit with a Candle Making Workshop in Singapore! Every attendant will be able to craft their own unique candle, whether for themselves or as part of the company's commemoration. There is no better way for everyone to bond and learn together while having a great time creating something special – fragrant candles that you can take home!
7. Soy Candle Making Workshop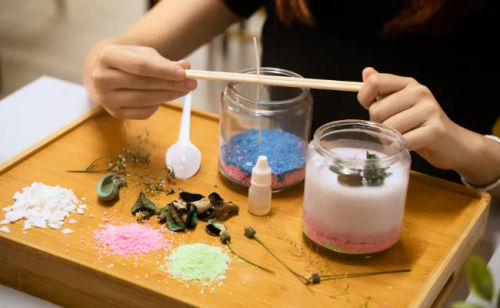 Start your candle-making journey with our beginner packages and take it up a notch by layering vibrant sands, adding intricately crafted figurines, or going for the expert package to bring life to any desired vision!
8. Clay Making Workshop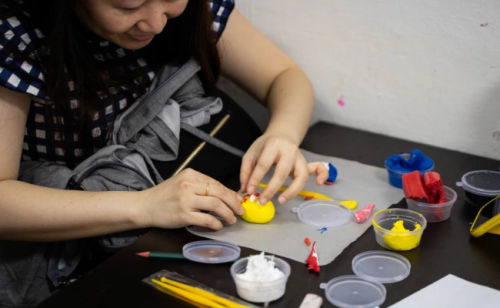 Create delightful memories and master new skills with FunEmpire! Our workshops are cozy, intimate, and always full of entertainment. All the materials you'll need will be provided – each participant gets to make their own mini clay figurines that they can take home as a keepsake!
9. Cooking Class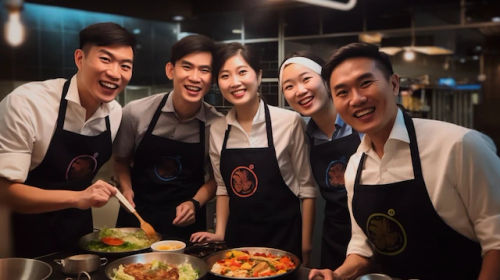 Experience the incomparable flavours of Singapore right in your team building activity! Embark on a culinary journey with us, and become an amateur master chef in our cooking classes. Not only will it leave your colleagues enthralled by these delectable dishes, but they'll also be eager to join you in crafting top-notch local delicacies!
10. Perfume Workshop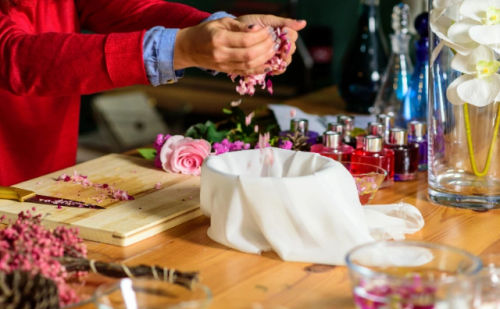 During this team building activity, you will get to know each of your teammates better by exploring smells. At the end of the workshop, everyone gets a bottle filled with their own personally created scent — making it an unforgettable experience!
11. Balloon Sculpting Workshop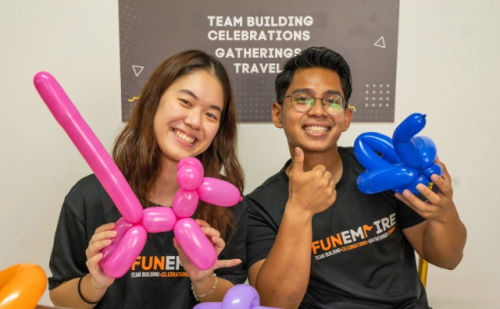 Liberate your inner artist and learn how to create magnificent balloon sculptures, such as a pirate sword, butterfly, rainbow, or flower in the comfort of your own home!
Quest Activities
1. Escape Room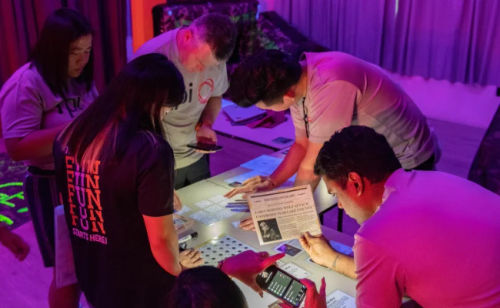 For an unforgettable team building experience, choose Escape Rooms! Your group will join forces to unravel challenging puzzles while racing against the clock. With various themes and enigmas available in Singapore, you are sure to have a fantastic time bonding with your colleagues. Unleash your inner detective and get ready for an adventure that you'll never forget!
2. Amazing Race
Come delve into Singapore's vibrant culture and cuisine like never before with FunEmpire's Hybrid Amazing Race! Our innovative experience combines physical and virtual activities, enabling you to explore Chinatown from the comfort of your home while solving puzzles along the way. Discover renowned landmarks in a truly unique journey through our nation's heritage – join us today for an adventure unlike any other!
Leisure Activities
1. Giant Board Games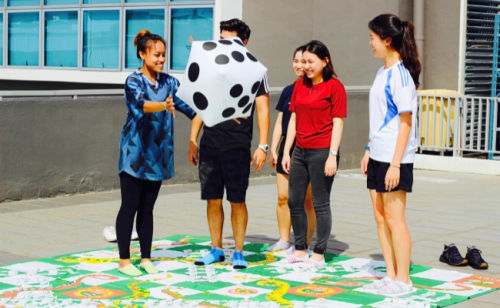 Looking for an exciting and creative way to liven up your next event? Look no further than life-sized classic childhood games! Whether it's giant Jenga, Pick Up Sticks, Connect Four or Snakes & Ladders – the possibilities are nearly endless. These interactive board games make perfect icebreakers in Singapore – ready to help you create new memories with bigger challenges than ever before! It's time to bring those dearly remembered pastimes back into your life!
2. Cosmic Bowling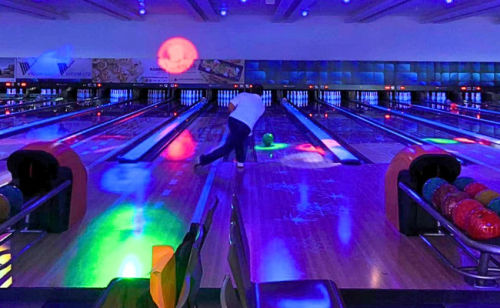 Add some spark to your bowling night with neon bowling! Players can revel in a glowing game of pins and strikes as they attempt to reach the highest score. Same objectives, but an electrifying twist on this timeless classic – so what are you waiting for? Get ready for a truly illuminating experience that's sure to leave you wanting more.
3. Yacht Rental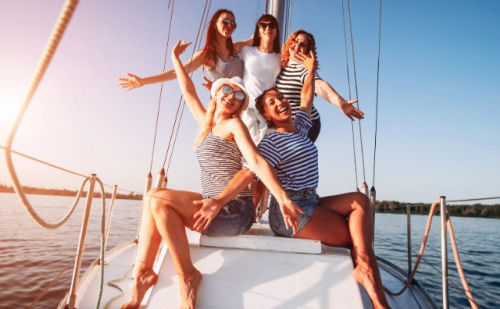 Make your special day even more memorable with Yacht Rental in Singapore! Immerse yourself, and the ones you love, in a tranquil atmosphere away from the hustle and bustle of city life. Celebrate anniversaries or engagements, surprise beloved friends on their birthday, or create an exceptional team building exercise for corporate events – all made possible by yacht rental. Don't miss out on this unique opportunity to make lasting moments aboard a luxurious vessel!
Virtual Games
1. Virtual Escape Room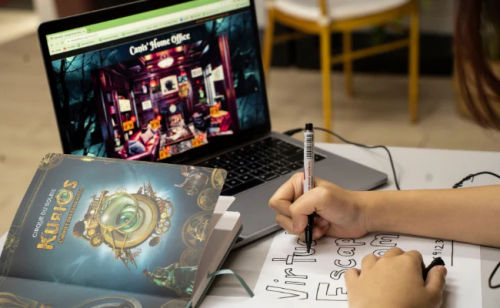 Ready for a unique challenge? FunEmpire has crafted an interactive, award-winning platform that can host groups ranging from two to hundreds. Put your problem solving and teamwork skills to the test with friends, family or colleagues all from the comfort of your own home! Whether you're looking for a team building activity or simply want something new and exciting to do together – this is it. Don't miss out on the chance to stimulate yourselves in an unparalleled way!
2. Virtual Amazing Race (Virtual Escape Room)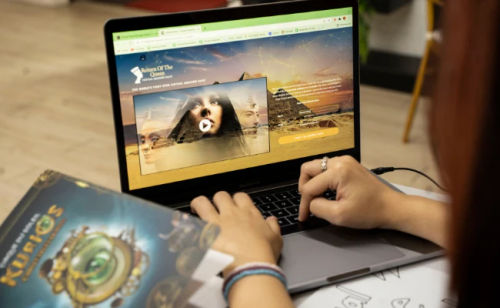 Would you like a chance to embark on an exhilarating journey around the world? Challenge your family, friends, and colleagues in an epic race as you traverse through unique destinations. Unlock exciting rewards when you collaborate with others! Don't miss out – join us now for a remarkable adventure that will keep everyone enthralled and energised!
3. Hybrid Amazing Race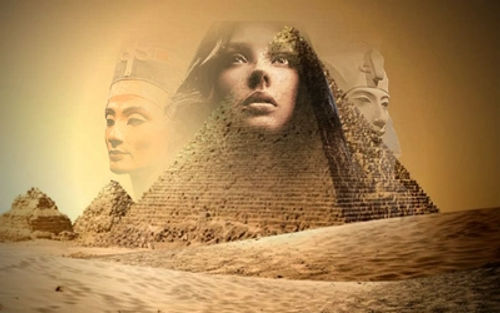 Come together with your closest friends or colleagues and take part in one of Singapore's most exciting team building activities! There is no restriction on the number of participants, so bring as many people as you'd like. Race to be amongst the first successful teams at your next event – an unforgettable experience awaits! Strengthen connections while maintaining social distancing guidelines; play this interactive game now for a unique bonding opportunity that combines physical and emotional elements.
4. Virtual Squid Escape (Virtual Escape Room)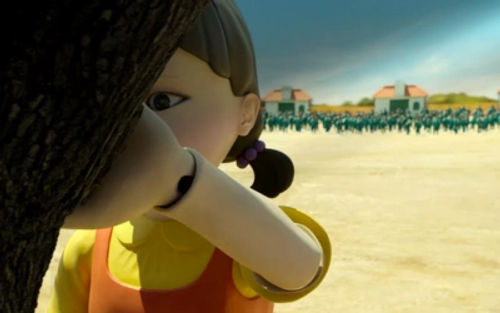 Are you and your buddies ready to embark on an unforgettable journey? The Squid Game Escape Room will provide a thrill of a lifetime as you attempt to flee from the creators of the game. Crack brain-teasers, unravel conundrums, and uncover secrets that could be your key out! Can your squad collect their thoughts rapidly enough before time runs out?
5. Virtual Food Quest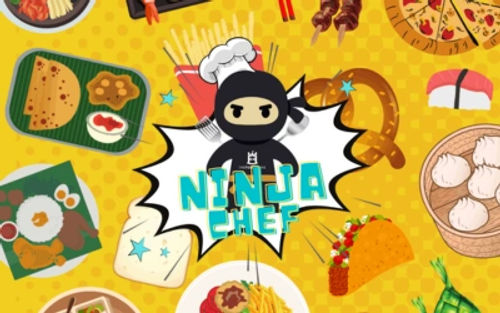 Are you a foodie? Test your knowledge with Singapore's unique Virtual Food Quest, courtesy of FunEmpire! Enjoy an incredible culinary journey and satisfy every craving. Set off on this extraordinary escapade – it is guaranteed to be epic!
6. Virtual Time Travel (Virtual Escape Room)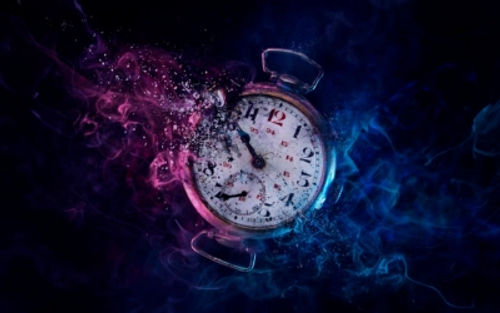 Embark on the only virtual time-travel exploration in history and satisfy your curiosity of whether or not it's actually possible! Gather up a few friends, zoom through a virtual reality of space-time, and solve puzzles from ancient to modern times. Demonstrate your puzzle skills under pressure as you compete against the clock – are you willing to take on this mission before it passes by?
7. Virtual Travel Experience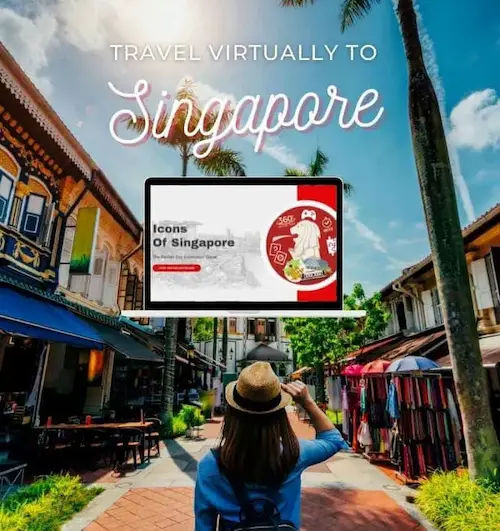 Are you seeking an exciting virtual activity to embark on? Look no further than FunEmpire's Virtual Travel Experience! This thrilling experience includes a Treasure Hunt, Virtual Amazing Race and Virtual Escape Room Experiences that will take you through Singapore's remarkable history. Prepare for the journey of your life – join in the fun now!
8. Virtual Game Show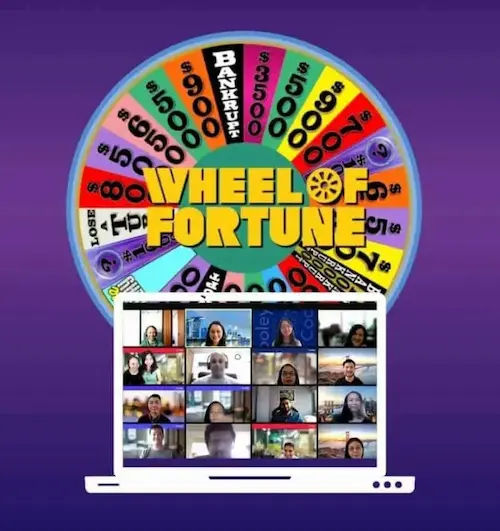 Are you searching for an amusing, budget-friendly team building activity? Look no further than The Game Show Challenge! This is the perfect opportunity to challenge teams in trivia games. Whether it's played in office board rooms, conference halls or restaurants – this game can be enjoyed anywhere and by everyone. With its laughter-filled, cheering atmosphere and friendly high fives among players – your colleagues will definitely have a unique bonding moment with The Game Show Challenge today!
9. Virtual Time's Ticking (Virtual Escape Room)
It's time to put your detective skills to the test and race against the clock in this thrilling online Escape Room experience! A mysterious force is threatening to blow up a city, and it's up to you and your team of detectives from anywhere around the globe – no limit on participants -to save everyone. Become ultimate sleuths, solve puzzles together collectively, and eliminate any threat before time runs out!
10. Virtual Jack's Hangover (Virtual Escape Room)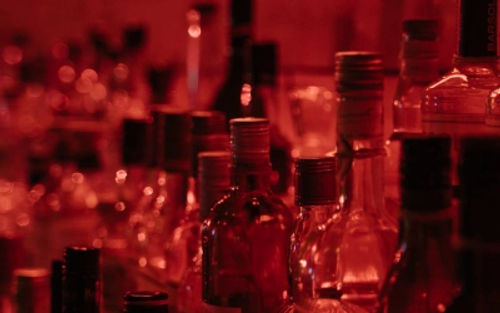 Rally your team to come to the aid of Jack, who is suffering from a serious case of amnesia! Uncover what transpired during his wild night out by searching around the hotel room and visiting the casino. But don't waste any time — Jack's flight leaves soon! Embark on this exciting investigation mission and create memories you won't forget!
11. Virtual Nightfall (Virtual Escape Room)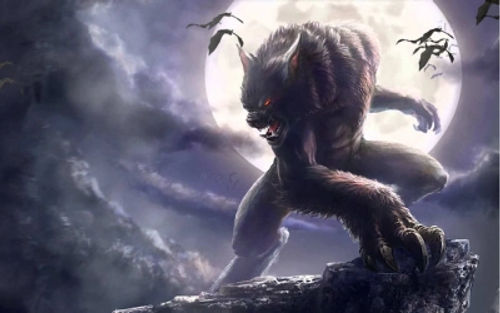 Step into the timeless game of Murderer and play with your team! This great team bonding activity encourages dialogue, noting body language, as well as persuasion. Everyone is assigned a unique character like killer or detective – even superheros – then it's time to see who prevails in this battle between good and evil. Find out now if you have what it takes!
12. Virtual Party Mania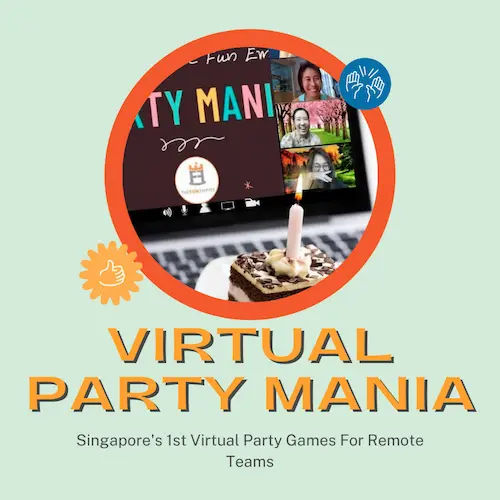 Make your team laugh and bond with this online party, complete with fun and creative group games! Let our experienced facilitators guide you as your teammates compete for the chance to win a prize. This virtual gathering is guaranteed to bring laughter, lasting memories, and most importantly – camaraderie – making it an excellent Singapore-based team building activity. So what are you waiting for? Get ready for some unforgettable laughs – let the fun begin!
13. Virtual Super Planet (Virtual Escape Room)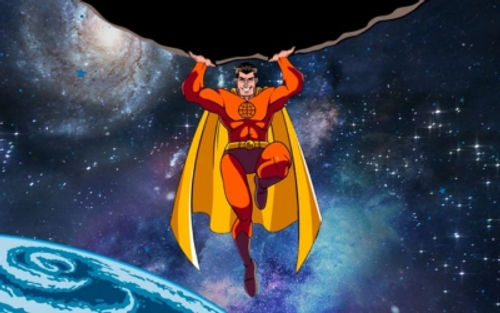 Are you ready to become a genuine Superhero and save our planet? Show off your remarkable skills in this informative Escape Room for Kids, uncovering captivating puzzles. This escape room is the perfect opportunity for kids to collaborate while also learning crucial lessons — like sustainability! We need an inspiring champion such as yourself, Superhero; Earth needs saving right now! Get dressed up and rescue the day!
14. Virtual Mayday (Virtual Escape Room)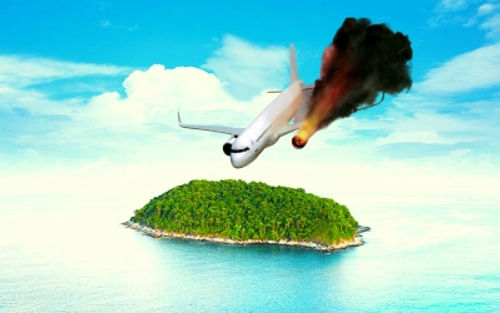 Join Captain Rogers on an exhilarating mission to save the botanist! You and your crew will be aiding in the safe return of our hero, facing thrilling puzzles and clues as you progress. This game emphasizes communication between teams – a key element for victory. Plus with the island's looming cyclone coming, who knows what'll happen? Don't miss out on one of today's most popular team building activities!
Virtual Workshops
1. Virtual Canvas Art Jamming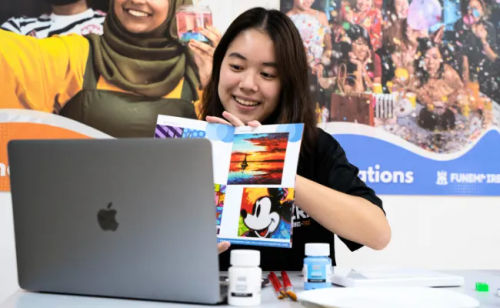 Awaken your creative prowess with FunEmpire! Spend some quality time painting and drawing in the company of pals, coworkers or family members. Our Virtual Art Jamming comes complete with everything you need for a successful art session – no artistic proficiency is necessary! Embrace this unique opportunity to express yourself through artsy adventures from home.
2. Virtual Tote Bag Art Jamming Workshop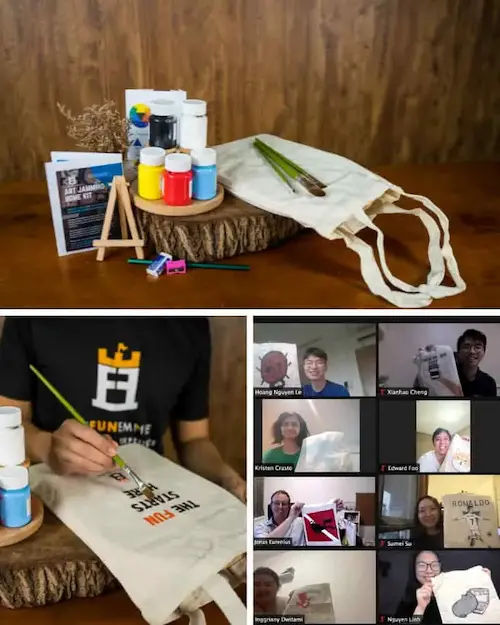 Unleash your creativity and join us for a unique Virtual Art Jamming session – making your own tote bag! Let FunEmpire guide you through the stress-free process, providing all of the materials necessary. No art experience needed; just come with an open mind and unleash those creative juices! Make something special – either as a gift or something fun for yourself.
3. Virtual Terrarium Workshop
Are you and your peers in need of a fun, creative activity from the comfort of home? Look no further than FunEmpire's digital award-winning workshops! For added convenience, their Terrarium Home Kits are delivered directly to each individual participant. Let's get crafty together while staying safe indoors.
4. Virtual Non-Stitched Leather Workshop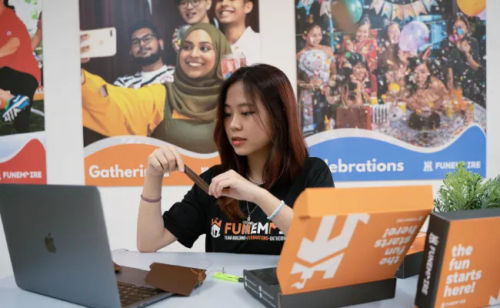 Begin your exciting journey into leather crafting with our Virtual Leather Making Workshop! Our knowledgeable instructors will walk you through the fundamentals of craftsmanship, and by the time it's all over, you'll be able to make stunning handmade items straight from home – perfect for novices or masters wanting to explore new territories!
5. Virtual Stitched Leather Workshop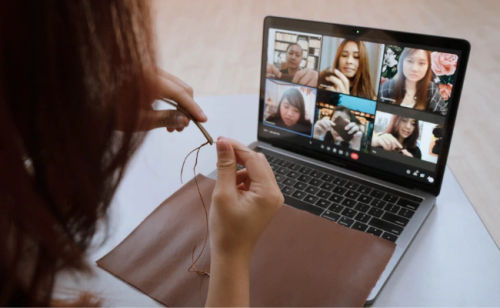 Unleash your creative potential and join our professional live facilitation to learn how to make an extraordinary leather card holder! Our Virtual Leather Stitching Workshop will provide you with the necessary instruction and tools so that you can craft a product of exceptional quality from the comfort of home. With guidance from experienced professionals, create something truly unique in just one session – all it takes is some imagination and skill! So don't delay: take part in this workshop today for a handmade item that's totally yours.
6. Virtual Candle Making Workshop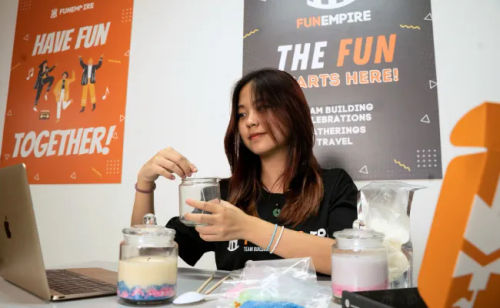 Unleash your creativity and bring your squad closer together at FunEmpire's Virtual Candle Making Workshop! Create a stunning, aromatic soy candle of your own that features an exquisite figurine – all from the materials provided in our home kit. Take advantage of this unprecedented opportunity to enrich team morale and bond with one another; join us for Singapore's top-notch collaborative event now!
7. Virtual Clay Making Workshop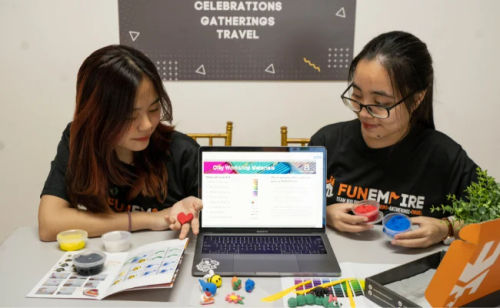 Ready to take team building and collaboration to a whole new level? Crafting clay figurines or charms is the perfect way to bring people together, express creativity, and even create special gifts for friends and family. Our air dry clay offers incredible versatility without sacrificing quality — plus it's lightweight and 100% toxin-free so everyone can join in on the fun! Don't miss out on this unique opportunity; come explore your creative side with us today!
8. Virtual Balloon Sculpting Workshop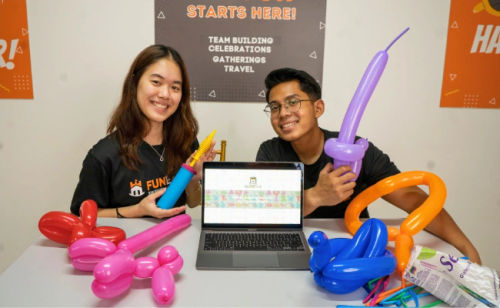 Free your inner creativity and learn how to design balloon sculptures from the comfort of your own home! Create a fun pirate sword, butterfly, rainbow or flower. With just some simple balloons you can make astonishing works of art!
Top 10 Venues For Team Building In Singapore
Choosing the right team building venue can greatly impact the success of a corporate event. Whether it is an indoor or outdoor activity, finding a place that meets the group's needs and budgets is essential for a successful and enjoyable session. Here are our top 10 recommended venues for team building in Singapore!
If you are looking for more team building venues, do check out our curated list of the Best Team Building Venues in Singapore as well!
Indoor Team Building Venues Singapore
1. FunEmpire HQ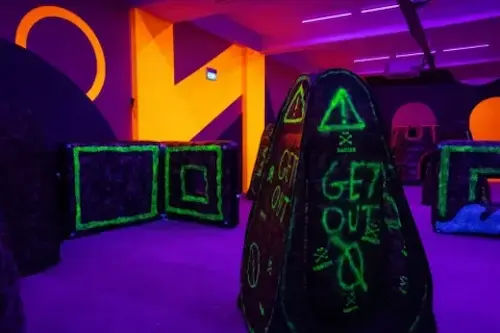 Are you in need of a space for your upcoming event? Then, our versatile event space located near Mattar MRT is just the place! Elevate the experience even further by adding some team bonding activities from FunEmpire. Ranging from Gel Candle Making to Poolball – this private spot in Singapore can bring your teamwork goals to new heights without any intrusive onlookers. Make sure that no one interrupts and enjoy every moment of complete privacy at our welcoming venue.
2. The Cage @ Kallang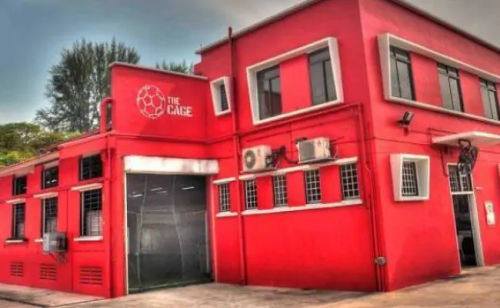 Kallang is the perfect location for your corporate event! Benefit from free and plentiful parking, private pitches with satisfactory seating arrangements that offer adequate shelter for each guest. Additionally, we have partnered up with a number of experienced event organisers to make sure all your needs are met. Don't miss out on this unique opportunity – book now!
3. FutsalArena @ Yishun
If the daily office grind is getting you down, then why not come to Futsal Arena @ Yishun and sweat away your worries? Enjoy a breath of fresh air with the scenic backdrop of Yishun Park, while also taking advantage of this chance to develop your teamwork skills. Engage in exciting team building activities such as Laser Tag and Bubble Soccer from FunEmpire for an unforgettable experience! Challenge each other until somebody takes home the crown – let's see who will be crowned champion among these "funtastic" games!
4. CharisTurf @ Eunos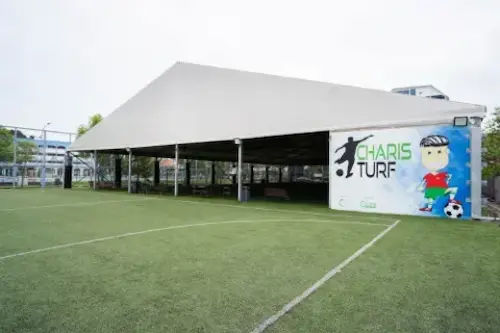 Searching for an ideal place to host your team building event in Singapore? CharisTurf @ Eunos is the perfect location that you've been searching for! The venue offers plenty of space and parking which makes it highly suitable for large groups. At this spot, your crew can participate in numerous activities such as dodgeball, soccer, volleyball and more.
Furthermore, if you're looking to customize their experience according to your group size or preferences then CharisTurf also offers a range of tailored packages catering to all budgets. As one of the most popular places used by corporations hosting events & parties across Singapore – CharisTurf ensures that each visit will be extraordinary!
Outdoor Team Building Venues Singapore
1. East Coast Park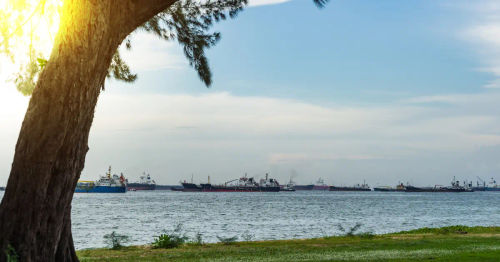 Singapore's East Coast Park is undeniably one of the most beloved parks in the city. Packed with plenty of delectable food choices and activities, it's no wonder that teams often choose to host their corporate events there. Nonetheless, with its popularity comes a downside; crowding can be an issue for those who need more privacy for their event—and since it's a public space, booking a spot for your group might not always be possible if you don't arrive early enough.
2. Sentosa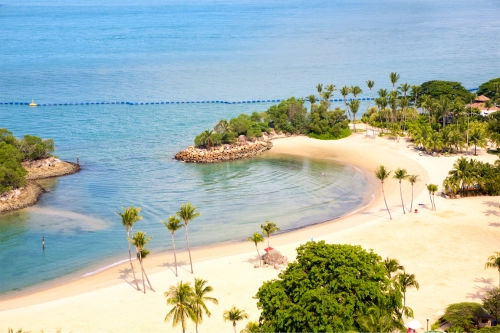 For those seeking an idyllic retreat from the hectic life of city living, look no further than Sentosa Island. Here in this stunningly beautiful resort destination situated between the sun, sand and sea you can relax with friends or colleagues while indulging in cool team building activities or corporate events. It's truly a paradise away from home!
3. Labrador Park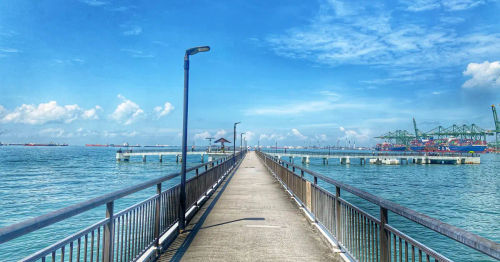 Step into Singapore's escape to nature located at the southern tip of our city – Labrador Park! Within walking distance from the newly constructed MRT station, this spectacular park has something for everyone. From toddler-friendly playgrounds and historic tunnels to serene views along its coastline – explore it all when you visit Labrador Park!
Like the other parks, you will need to reserve a spot ahead of time and be wary of weather conditions or power outages during your event. But one perk is its near proximity to Vivo City – making it an exceptional option for food choices!
4. Pasir Ris Park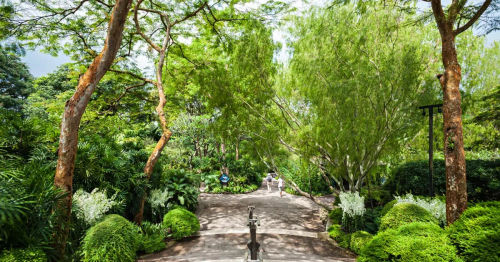 Pasir Ris Park is a spectacular choice for an entertaining family outing or a relaxed corporate team-bonding day. Situated on the eastern coast of Singapore, this park offers 6km of scenic trails and stunning mangrove forests to explore. Why not try your hand at watersports whilst you're there? Or rent out barbecues for some delicious outdoor dining with friends and colleagues! What better way to bring teams together than playing games in one of the lovely open fields available within Pasir Ris Park?
5. West Coast Park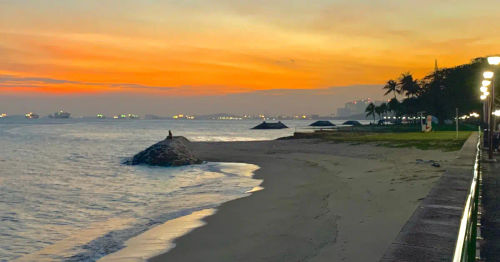 For those looking for a secluded, tranquil space that's far from the hustle and bustle of the city, West Coast Park is an ideal destination. Located in Singapore's southwest corner — opposite East Coast Park — this 50-hectare park offers BBQ pits, camping sites and plenty of family-friendly fun. With fewer visitors than other parks, it might be easier to secure a spot here if you plan on hosting team building activities outdoors. Be sure to consider electricity needs when selecting your outdoor location!
Top 5 Team Building Companies In Singapore
Choosing the right team building company in Singapore is essential for ensuring a successful and memorable event. Our top 5 recommended team building companies in Singapore are highlighted below.
If you're looking for more team building companies in Singapore, do check out our curated list of the Best Team Building Companies in Singapore too!
1. FunEmpire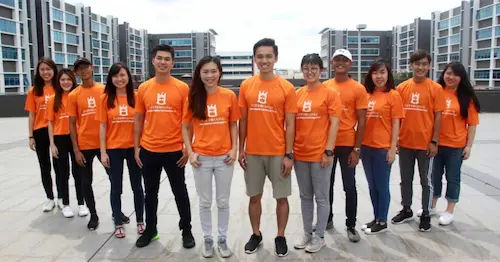 FunEmpire is the ultimate source for creating unforgettable and exciting experiences, perfect for any kind of team building event, gathering, celebration or even travel. Experience quality entertainment like never before with FunEmpire!
2. Laser Tag Singapore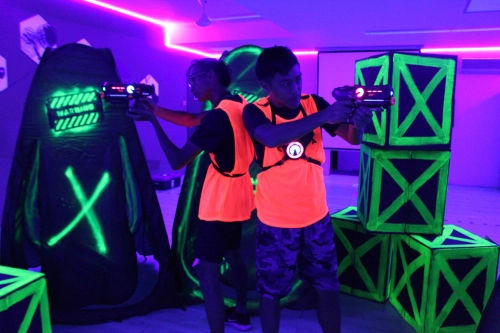 For the ultimate Outdoor Laser Tag experience in Singapore, you can count on us. Our laser tag equipment is state-of-the art and combined with camouflage tents to give you an unforgettable experience. We are 100% mobile so we'll bring all of our gear right to your door! No need to worry about lack of office space either; we even set up indoors if necessary!
3. Combat Archery Tag Singapore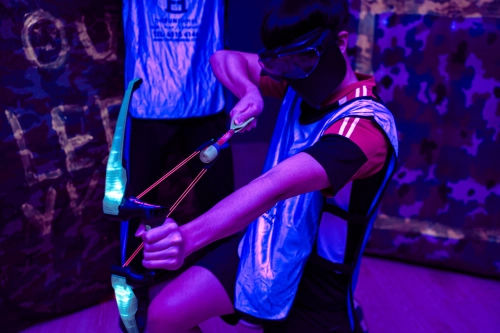 Get your heart-pumping and enjoy the exhilarating experience of Combat Archery Tag that combines aspects from paintball, dodgeball, and archery! This invigorating activity provides an entertaining time for you and your family members 10 years old or above. Enjoy a fun day out with the ultimate Archery Tag Singapore game!
4. Terrarium Singapore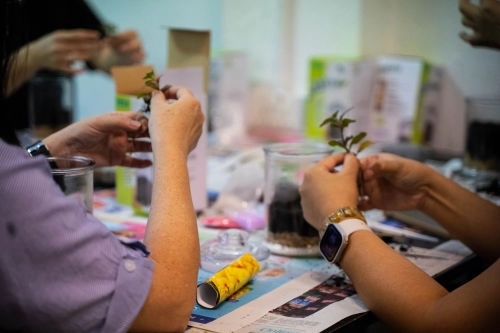 Unlock your imaginative powers and create a unique miniature glass garden. Strengthen bonds with family, friends or co-workers by attending our award-winning Terrarium Workshop in Singapore. Our experienced instructors will guide you every step of the way to ensure an unforgettable experience! As one of the best terrarium workshop providers, we guarantee that you'll have a magical time at our workshops!
5. Poolball Singapore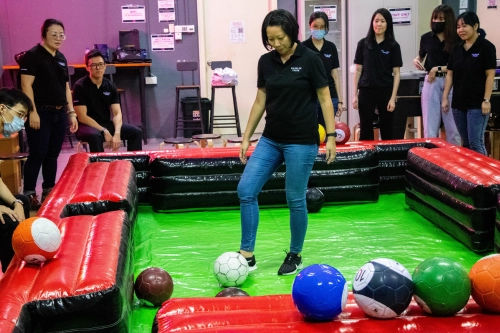 Get ready for a wild time with Poolball Singapore – the ultimate combination of pool and football! You don't need any cue sticks; instead, you get to launch soccer balls into pockets on an oversized pool table. It's sure to be loads of fun!
Team Building in Singapore
Team building is an essential activity for any organization that wants to foster strong relationships, communication, and problem-solving skills among its members. Singapore offers a wide range of activities as well as venues both indoors and outdoors that can be tailored to suit the needs of your team.
Whether you're looking for adventure or unique creative workshops in Singapore, there are plenty of options available. FunEmpire, Laser Tag Singapore, Combat Archery Tag Singapore and Terrarium Singapore are some excellent companies in this space who provide top-notch services when it comes to organising events. With their help, you'll be sure to have a successful event that will bring great results for your team!
Looking to find out more about team building? Check out some more of our blog posts down below:
Frequently Asked Questions
If you have any questions about Team Building in Singapore, you can refer to the frequently asked questions (FAQ) about Team Building in Singapore below:
Additional Useful Links
If you are looking for other useful guides and articles about Team Building in Singapore, check them out below: