Aesthetic Clinic Singapore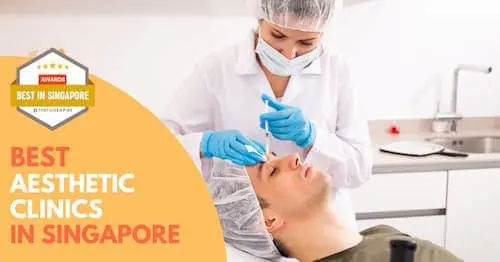 An aesthetic clinic is a place where people go to improve their appearance and feel better about themselves.
The best aesthetic clinics in Singapore include V Medical Aesthetics and Laser Clinic, Become Aesthetics Clinic, S Aesthetics Clinic, AI Medical & Wellness Clinic, and Ensoul Medical Clinic.
When selecting an aesthetic clinic in Singapore, it is important to take into account factors like reputation, level of experience, range of services provided, and pricing.
Botox injections, dermal fillers, hair transplants, laser treatments, and skin rejuvenation are among the top aesthetic procedures sought after in Singapore.
In this guide, we've rounded up the best aesthetic clinics in Singapore to help you find the right fit for your aesthetic needs.
Best Aesthetic Clinic Singapore
1. V Medical Aesthetics and Laser Clinic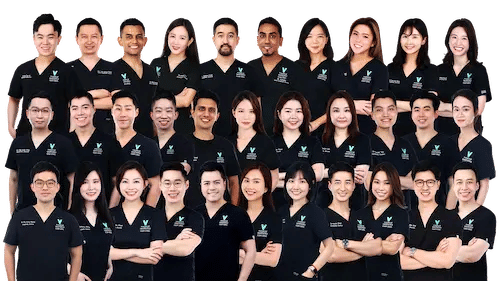 V Medical Aesthetics & Laser Clinic is a rising medical aesthetic group with 16 clinics conveniently located near MRT stations across Singapore. The chain of clinics focus on providing safe, clinically-proven and low-downtime medical aesthetic services, ranging from lasers, ultrasound, radiofrequency technologies and injectables.
Expert in the V Shape Face Slimming, Wrinkles Reduction and more, they have a team of 32 accredited doctors with extensive knowledge and expertise in Medical Aesthetics, focused on bringing the best in you, tackling facial and body concerns.
All treatments are FDA-approved and use medical-grade equipment, prices are transparent and affordable for all. V Medical Aesthetics & Laser Clinic also received more than 10,000 positive reviews across platforms such as Google and Facebook.
Key Differentiators
Over 32 certified doctors
16 convenient clinic locations near MRT stations
Over 10,000 reviews across google and facebook
Client Testimonial
I went to v clinic novena 3 times already, overall customer experience is very satisfying. I have acne scar for 10 over years. I went for the co2 laser treatment. For only 2 times of treatment, I feel the improvement is very visible and fast. When I look into the mirror, I feel my face is much smoother and firm. The cost of treatment is very affordable for the help they given. Stephanie at novena also very helpful, and friendly. She will only recommend the things i need. I feel very confident and trust in her when she attend to my treatment. Highly recommended for people with scaring problem from acne.

Daniel Li
2. Become Aesthetics Clinic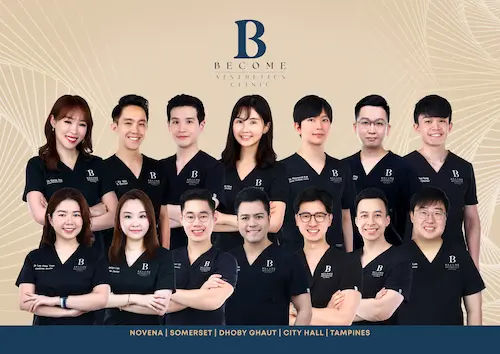 Become Aesthetics Clinic is located at the heart of Singapore with 4 clinic locations – Dhoby Ghaut, Novena, Somerset and City Hall. They provide you a plethora of innovative anti-ageing solutions. With over 20 medical aesthetic doctors and over 1000 positive reviews on various platforms, Become Aesthetics Clinic is dedicated to provide effective yet affordable medical aesthetic services to everyone. Treatment costs are transparent and they are strongly against hard-selling.
Key Differentiators
4 Clinic Outlets located next to MRT
Over 20 board-certified medical doctors
More than 1000 positive reviews across platforms
Client Testimonial
This is my first visit to Become Aesthetics Clinic, it was recommended by my friend. I came here due to my skin pigmentation issue. The staff are very friendly and helpful. Dr Law is very good and provides me with all the information i need before i decide my next treatment. He is very patience and always makes sure i am comfortable during the procedure. I am happy with the result even though it is only my 1st treatment. Thank you so much!

Evelyn Mondala
3. S Aesthetics Clinic
S Aesthetics Clinic is one of Singapore's most renowned aesthetic service providers, with pain-free, high-quality cosmetic treatments. They provide a variety of services for both the face and body.
Dr. Sii Sik Liong and Dr. Kwan Yuan Dong, their two main surgeons, are known for providing only the finest aesthetic treatments. You may trust them to deliver the outcomes you want with their aesthetic abilities and committed customer service.
Key Differentiators
Great customer service
High quality equipment and materials
Expert aestheticians
Client Testimonial
Enjoyed myself very much. Dr Sii is very gentle and attentive. Super patient as well & explained every single details and info that I need to know. Introduced my sisters & friends to him as well. 100% highly recommended.
4. Fundamental Aesthetic Medical Clinic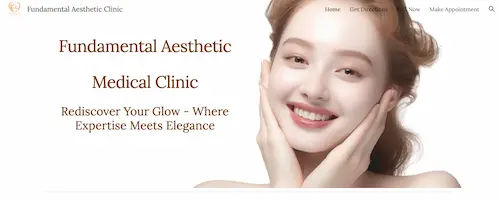 Fundamental Aesthetic Medical Clinic is a trusted destination for individuals seeking timeless beauty transformations through aesthetic solutions. Specialising in the Face Lift Treatment, the clinic offers procedures like Botox, Fillers, Profhilo, Rejuran, and HIFU to rejuvenate and enhance natural beauty. If you're dealing with pigmentation issues, the clinic provides an effective Pigmentation Laser treatment for clearer and more radiant skin.
Additionally, if you wish to achieve flawless skin, Fundamental Aesthetic Medical Clinic offers Laser Removal of Moles, Skin Tags, and Milia Seed. Renowned for excellence in Scar Revision and Removal, the clinic uses state-of-the-art CO2 Fractional Laser procedures to ensure top-notch skincare. With a commitment to providing comprehensive aesthetic care, Fundamental Aesthetic Medical Clinic stands as a go-to place for those looking to achieve revitalized and radiant skin.
Key Differentiators
Reasonable and Affordable rates
Excellent doctor-patient relations
Expert and licensed Medical aesthetic Doctors
Also offers cosmeceutical products
Client Testimonial
I recently had the pleasure of receiving medical aesthetic services at this clinic, and I couldn't be happier with the results! Dr. Lilin and the entire team here are outstanding. Thanks to their expertise and dedication, I can confidently say that I look and feel so much better now. The personalized care and attention to detail I received throughout the process were exceptional. Dr. Lilin's skills and knowledge truly shine through, and I am grateful for the positive transformation I've experienced. I highly recommend this clinic to anyone seeking top-notch medical aesthetic services. Thank you, Dr. Lilin, and the entire team, for your excellent work and for making me feel more confident and beautiful. Five stars well-deserved!
5. Ensoul Medical Clinic
Ensoul Medical Clinic is a trusted medical aesthetic clinic established based on over 30 years of medical experience. Guided by their founder and Medical Director, Dr Kenneth Thean, his vision for excellence is embedded within the clinic's ethos. At Ensoul Medical Clinic, they specialise in treatments for complex skin conditions like pigmentation, acne, acne scars, skin laxity and non-surgical body contouring. Equipped with a variety of cutting-edge technologies that range from lasers to radio frequency, microneedling, ultrasound energy-based, to injectable treatments. Their team of highly qualified physicians develop multimodal treatment plans that utilize a variety of different combinations and permutations to harness their greatest effect synergistically and maximize the patient's benefits. Every treatment is tailored to the patient's conditions and is uniquely crafted to provide optimal results that are long lasting, effective and safe.
Key Differentiators
Specialised in Pigmentation, Acne, Acne Scars and Lax Skin Treatment (Highly reviewed on Google)
Customised Multi-Modal Treatment Plan
FDA-Approved Technology
No Hard Selling
Client Testimonial
Dr Thean is the best in town! With the amount of pigmentation and acne scars that I have 'accumulated' over the years, he is able to clear most of it over a span of 1.5 mths!! Love the results thus far and I'm looking forward to even clearer and more beautiful skin soon!! Thank you, Dr Thean! And to the group of wonderful service staff, appreciate your efficiency in ensuring everyone is served in a timely manner! #bestskinsolution

Jesse Koh
6. Dream Aesthetics & Plastic Surgery
A clinic in Singapore called Dream Aesthetics & Plastic Surgery offers a variety of aesthetic treatments. They provide a variety of customized and non-invasive aesthetic treatments to help you realize your full potential. They ensure that these services are not only of the highest quality but also safe for everyone. The goal of these aesthetic procedures is to improve both the client's physical appearance and way of life. With their methodical approach, they provide only good and natural outcomes.
Key Differentiators
Also offers cosmeceutical products
Wide variety of aesthetic treatments
Client Testimonial
Great service attitude! Called close to closing times but staff took time to attend to me. Not pushy or rushing me to end the call, and I got my issues sorted out.
7. Zoe Medical
Zoe Medical strives to deliver aesthetic procedures at an accessible cost. They are a full-service medical center that provides a variety of general medical, aesthetic treatments, cardiology, interventional radiology, oculoplastic, and cosmetic sub-specialties. To make their procedures more affordable, they work with other aesthetic businesses and suppliers to obtain bulk purchase discounts. This allows them to reward their patients for all of the usual injectable brands' savings!
Key Differentiators
Professional doctors and staffs
Relaxing Ambient
Accessible Location
Wide range of treatments for hair, face, and body
Client Testimonial
I did 4D eye bags removal at this clinic and the experience here was fantastic beyond words can described. It was really painless and the service staffs here really made me feel comfortable like home instead feeling scared of this treatment. My horrible looking eye bags are really gone. Very amazing and very happy with the result. Doctor is very skillful. I really have no regrets coming here, except I should have come earlier instead of enduring the constant tired looking eye bags. Even the after treatment follow up service is amazing. They are very patience and caring making me feeling comfortable at all times. Highly recommended to come here if you have eye bags issue like me.
8. Aesthetic & Dental Surgery
Aesthetics & Dental Surgery is a full-service center that offers non-surgical and surgical aesthetic and dental treatments. The staff at Aesthetic & Dental Surgery is dedicated to providing the most effective, safest procedures possible based on their client's medical history and cosmetic demands. Their highly experienced professionals conduct a comprehensive examination with their customers before performing any operation to ensure that they fulfill the required operations as well as the client's expectations and preferences.
Key Differentiators
Expert and licensed professional
Non-surgical treatments
Fully accredited specialist center
Client Testimonial
Been treated by Dr tan for Invisalign. My whole family as well except father. Straight teeth highly recommended
9. Covette Aesthetics
If you're searching for a clinic that caters to all of your body's needs, The Covette Clinic is an excellent option. They specialize in plastic surgery for your face, eyes, nose, chest, and other parts of the body. The clinic is proud of its high-quality aesthetics and world-class plastic surgery treatments. If you want to have a professional service experience, you may go to their facility.
Key Differentiators
Care for your well-being
World-class treatment
Client Testimonial
It's my first time getting aesthetics procedure done and I'm super glad that I went ahead with COVETTE Clinic. The price point was slightly on the higher side but you get what you paid for. The staff was highly responsive in assisting my enquiry and the results far exceeded my expectations.
10. Jo Aesthetic Clinic
Dr. Joanne Wong, the brilliant mind behind Jo Aesthetic Clinic, provides high-quality aesthetic treatments for women that may be tailored to fit each client's needs. The latest tools and technologies are utilized at the Jo Aesthetic Clinic to provide fast and long-term effects. Dr. Joanne Wong's experience and use of technology combine to produce quick recoveries with a pleasant overall experience.
Key Differentiators
Holistic treatments
Non-invasive services
Gentle process
Client Testimonial
Why spend countless time and effort on skincare/facials amounting to thousands per year? When you could've invest on one efficient doctor treatment for good! Was contemplating if Thermage or Ultraformer would lift my sagging skin better, Dr Joanne advised the latter which works wonder for me. I'm definitely impressed by the instant results, and I believe she's very expertise in machine treatment. If you're around sixth avenue, looking for a quickie to polish yourself up after all the mundane routines, I highly recommend you to head over Jo Aesthetic clinic. Under the skillful hands of Dr Joanne and her new machines, you will walk out amazingly stunning!!
11. The Aesthetic Loft Clinic
The Aesthetic Loft Clinic provides a variety of therapies and surgical procedures designed to help you achieve your self-improvement goals at the same time as assisting you to improve your confidence.
Key Differentiators
Wide range medical aesthetic services
Extensive range of treatments and procedures
Client Testimonial
Dr Shane is probably the best aesthetic physician you will ever find. When he looks you in the face, the way that he looks at details is nothing short of mega meticulous. He told me places in my face that I never knew had issues. I just finished my session today and I am so satisfied that I'm writing this now. He will really look into perfecting your face. He is ever so friendly that I could even call him my brother. Thank you so much for making look super handsome. I will gladly recommend anybody who wants to look perfect to come here. Thank you so much!!
12. Cutis Medical Laser Clinics
Cutis Medical Clinics is a high-quality beauty clinic that offers both aesthetic and non-surgical treatments. It's led by Dr. Sylvia Ramirez, a board-certified plastic surgeon with over 20 years of expertise in cosmetic medicine. Cutis Medical Clinics provides a variety of cosmetic treatments, including facial rejuvenation, fillers, chemical peel, botox, eye bag removal, liposuction, and fat freezing. Because of the range of services offered by this clinic, we consider it one of the finest aesthetic clinics in Singapore.
Key Differentiators
Wide variety of services
Multi-awarded
Client Testimonial
A friend recommended Cutis and Dr. Sylvia. Couldn't be happier! The staff is very accommodating and knowledgeable. Dr. Sylvia made me feel comfortable during the consultation and thoroughly explained the difference between my preferred treatments. Highly recommended.
13. Rexults Clinic
EPW Laser and Aesthetics Clinic was the original name of Rexults Clinic, which first opened its doors in Singapore in 1993 as EPW Laser and Aesthetics Clinic. Rexults Clinic is is a boutique medical and laser aesthetic clinic located on Orchard Road in Singapore, near to other high-end clinics, such as Glo Medical and Beauty Care.
Key Differentiators
Multi-awarded doctors and practitioners
Painless procedures
Client Testimonial
Dr Wong is amazing, his treatment has helped to clear my acne and boost my confidence. The staff are really friendly. Overall would really recommend Rexults, the results are unbelievable!
14. Dr. D Aesthetics Medical Clinic
Dr D Aesthetics was created to offer non-invasive procedures that would help clients improve their appearance without having to resort to invasive treatments. Their primary objective is to deliver a less artificial approach at a fraction of the usual cost. Rather than taking a purely cosmetic approach, the clinic goes for a holistic approach to aesthetics that includes surgery and equipment clinically approved. Advanced technology is used to accelerate the procedure while maintaining excellent quality. It also helps that with the discoveries utilized in the clinic, downtime is reduced, as well as the outcomes, which are long-term.
Key Differentiators
High-tech procedures
Minimal downtime
Client Testimonial
Very good experience at the clinic. Dr David is very professional and handle the customer request very well. He gives very good advice and customise the treatment based on customer's need without mixing excessive treatment. I have some skin booster and fillers at the clinic and absolutely love the results. Highly recommended.
15. The Clifford Clinic
The Clifford Clinic is a well-known clinic in Singapore that offers various treatments for the face, body, and skin. It has a staff of knowledgeable and experienced practitioners who know how to cure your issues.
It also aims to be a one-stop aesthetic clinic for all of your concerns, which is why it provides a comprehensive range of services, including acne treatment, derma filler, thread lift, tattoo removal, nose fillers, and so much more.
There's no need to be concerned if you're afraid of surgery since the Clifford Clinic focuses on non-surgical and non-invasive procedures. Everyone on its staff is qualified, professional, and well trained in aesthetic medicine.
Overall, if you're searching for a clinic in Singapore that offers almost two decades of expertise and is well-liked by many, this should be on your list.
Key Differentiators
Uses state-of-the-art equipment
Non-invasive treatments
Client Testimonial
After giving birth to my 3 children, my tummy skin became very loose and saggy. Although I can fit into M or S size (depending on the cutting of the clothing), I can never wear tight fitting attire or crop top shirt and have to wear 1 size bigger due to my loose tummy. Knowing that it has always been my concern and am always conscious about it, my husband and I decided to search for a doctor who can help to remove the loose and saggy tummy skin. We had called and consulted a few clinics and finally decided to go ahead with Dr Timothy from Clifford Clinic. Dr Timothy is very patience, reassuring and professional who addressed all our queries that give us the confidence. Carol (who assists Dr Timothy with all the administration and co-ordination works before and after the procedure) is also very proactive and helpful throughout from the beginning till the end of my last follow up appointment.
16. The Belle Clinic
The Belle Clinic's goal is to understand each patient's individuality and the need for customized therapies that are suited to their physical traits and tastes.
They provide a variety of treatments, including skin rejuvenation, acne treatments, fillers, and weight loss. They offer everything from face lifts to liposculpture. If you'd want a more precise answer on which treatment is ideal for your needs, schedule an appointment with their in-house expert who will gladly discuss your concerns with you.
Key Differentiators
Latest medical equipment
Custom-tailored treatments
Client Testimonial
First time having a treatment at this clinic and had a 5* experience. I was very nervous as I never had any cosmetic treatments before but am starting to be concerned about wrinkles and laugh lines from years spent in the sun. Another clinic had told me I needed 10 syringe of filler for a liquid lift, which I was not prepared to do.
17. Cove Aesthetic Clinic
Cove Aesthetic Clinic is one of the most sought-after aesthetic clinics in Singapore. It offers a comprehensive range of services that target every aspect of the body – from the face down to the toes. Dr. Rachel Lim, who has extensive experience in non-surgical medical aesthetics, runs it.
According to previous customers, Cove Aesthetic Clinic is the finest option for botox, fillers, V-face laser treatments, and chemical peel. We consider it one of the top aesthetic clinics in Singapore because it employs the most up-to-date, FDA-approved Korean beauty technologies.
Cove Aesthetic Clinic provides personalised, bespoke services to guarantee that your requirements are met with the appropriate machine and items. In addition, it has considerably lower prices than other facilities. So, if you want to feel beautiful without spending a fortune, this is the clinic for you.
Key Differentiators
Non-surgical treatment
Personalised treatment
Reasonable rates
Client Testimonial
I had an opportunity to experience an aesthetic laser treatment done by Dr. Rachel Lim herself.

During the professional consultation, she addressed my concerns about enlarged pores, sagging skin, and uneven skin tone. Hence, she recommended using the 4D Fotona and Pico Plus Laser treatment to target them.

I am very impressed with the visible and immediate results after my first session! Also, I appreciate the meticulous and professional care from Dr. Rachel and her team at Cove Aesthetic Clinic. They ensured I felt comfortable throughout the entire process and the regular follow-up after my treatment.
18. Edwin Lim Medical Aesthetic Clinic
Edwin Lim Medical Aesthetic Clinic provides a comprehensive range of Medical Aesthetic Services and is equipped with advanced technology to help you look your best with minimal discomfort and downtime.
Dr Edwin has a fond interest in Aesthetic injectable procedures such as Botox and Fillers. He is passionate about anti-aging and enhancing one's beauty by delivering natural-looking results. There is no one size fits all approach and he believes in tailoring treatments for each unique individual.
On top of injectables, Dr Edwin has extensive experience in using a combination of Medical Aesthetic Lasers to treat common skin conditions such as Acne, Pigmentation, Anti-aging, and Acne Scars. He is a firm believer in the importance of skincare and has created his own range of specially formulated medical grade skincare products to address specific skin concerns such as acne and pigmentation.
Key Differentiators
2 Convenient locations with ample parking and sheltered MRT access
Natural looking results with minimal downtime
Evidence based, scientifically backed treatments
Client Testimonial
I went to Dr Edwin recently to do my botox and fillers. The whole experience at the clinic was smooth and good plus the staff were nice and friendly. I am happy with how my face looks after the fillers and the improvement can be seen immediately. I must also mention that the injections only felt like small pokes and barely any pain. After doing the botox and fillers, i still look natural which is very important to me.

Google Review
19. Aesteem Clinic
The Aesteem Clinic specializes in medical aesthetic treatments that have been clinically proven to be both effective and safe. Their main aim is to give therapy that is non-invasive and delivers fast effects.
They specialize in treating all kinds of skin issues, such as rosacea and blemishes. They treat your eye bags. They also perform non-surgical face lifts to tighten and slim your appearance. In addition to this, they offer threadlift, pigmentation treatments, injections, acne scar treatments, and a variety of other procedures. It's no wonder that this is such a highly-rated clinic.
Visit their clinic to start your journey to gorgeous skin. To find out which therapy would be ideal for your skin, make a booking right now.
Key Differentiators
Non-Surgical Face Lift
Eye Bag Removal
Acne Scar Removal
Pigmentation Removal
Client Testimonial
Wanted to try nose thread lift but was worried about possible negative outcome having seen some after pictures and other failed cases online. I was glad that I proceed with the consultation and finally went ahead with the procedure by Dr Gerald Tan. It turns out that my worry was really uncalled for and the swelling was unnoticeable and discomfort was really minimal. Is coming to 1 week and I'm very happy with the elevated yet natural looking nose. Thanks to the team that attended to me and your patience while I hesitated.
20. Sozo Aesthetic Clinic
Sozo Aesthetic Clinics is one of Singapore's most reputable beauty clinics, famous for offering non-surgical and minimally invasive procedures with little downtime and fast recovery, allowing clients to resume their regular activities as quickly as possible.
Dr. Justin Bozo, the founder of Sozo Aesthetic Clinics, is one of the first doctors in Singapore to use FDA-approved equipment. So if you're looking for an aesthetic clinic that's a pioneer in utilizing cutting-edge beauty technologies, this is the place to go.
It is the world's first clinic with only one aesthetic treatment. It prides itself on being a beautiful facility in Singapore that prioritizes clients' preferences and safety, rather than profit. That's why it maintains high-quality services at a fraction of the price compared to its competitors.
Key Differentiators
FDA-approved technology
Non-surgical treatments
Affordable medical aesthetic services
Client Testimonial
Highly recommended this clinic! Got to do dermal filler to Dr. Justin. All my questions were answered briefly. He is only using high quality brand filler for safety and satisfaction of his patients. I'm very satisfied with the results. His hands are very gentle and his staffs are very approachable too. Will definitely be regular and come back to this clinic because unlike any other clinics, there is no hard selling in Sozo clinic and the procedure done is mainly the things of your concern and the recommended treatment for each patient.
21. Cambridge Medical Group
The Cambridge Aesthetic Clinic specializes in holistic procedures to help you look and feel your best. In a pleasant and private environment, this boutique medical and laser aesthetic clinic provides medically sound and comprehensive beauty treatment.
Every treatment idea and program will be personally and specifically tailored to you, ensuring optimal outcomes and results, with their assistance.
Key Differentiators
FDA-certified and approved machines
Comprehensive range of non-invasive therapeutic treatments
Customised treatment programs
Client Testimonial
Awesome service and treatment at Cambridge Medical Group. I've been with them for 6 years. Dr Lee is very experienced and professional. He is knowledgeable and is attentive to the needs of the customers. No hard selling, he will only recommend what's required.

Excellent service and attitude from the staff too. Big shout out to my therapist, Ivy who always gives honest advice on what's best for me. No hard selling as well. I will definitely ranked her on top with her outstanding attitude, service and knowledge. Highly recommended for their dedicated and caring service.
22. Lim Clinic & Surgery Medical Aesthetics
Each patient, they believe, requires a distinct treatment since each has a different need. To ensure that you receive the correct therapy, they perform various tests to fully understand your skin's requirements.
Lim Clinic and Surgery will provide you with a personalized service and effective treatments to help you meet your beauty objectives. Whether you're looking for hair restoration, acne treatment, or any other treatment, Lim Clinic & Surgery is the place to go.
Key Differentiators
Customized Treatment
Procedure in augmentation of nose, cheeks, and lips
Wide Range of Treatment for hair, face & body
Client Testimonial
I consulted Dr Lim for my skin pigmentation He was very professional and explained clearly about the various treatments available. He treated me with lasers and skin care products. The results were excellent and my skin has improved tremendously. Thank you very much! And the staff are wonderful and helpful too! Great services.
23. DermClear Aesthetic and Laser Clinic
DermClear Aesthetic and Laser Clinic is able to expertly mix minimally invasive and evidence-based therapies with bespoke topicals to produce better results since it can achieve the impossible goal of the whole being greater than the sum of its parts. Medical Director, a pioneer in Singapore's Aesthetic Medicine scene, ensures comprehensive evaluation and treatment guidance during each therapy.
With its unassailable reputation based on providing patients with the greatest bang for their buck and the least amount of risk through rigorous adherence to safety standards, The Clinic thrives on delivering consumers maximum value for their money. With their knowledge, experience, and upright attitude, customers are certain to be pleased.
Key Differentiators
Value maximization with minimal risks
High patient satisfaction
Client Testimonial
Dr Chin is one of the rare gems in the business! I love that he is honest in his recommendations and doesn't push unnecessary procedures unlike others. The prices are very fair, considering the doctor's skill and quality of the equipment and products. Most importantly, I see results. I highly recommend the vitamin C serum which easily trumps other brand-name ones in the market. Can't live without it! The location is also very convenient for me. I couldn't recommend Dr Chin and his team highly enough!
24. 8 Medical Aesthetic Clinic
8 Medical Aesthetic provides a comprehensive variety of medical aesthetic treatments. Non-surgical therapies are the majority of what they provide. From their doctors to their technology, they have high quality standards. 8 Medical Aesthetic is a clinic you can trust to meet any of your aesthetic requirements.
Key Differentiators
FDA approved technology
Excellent attention to detail
Client Testimonial
First time did the endymed for my face scaring I can say it's all worth it. Dr. Kenneth is very nice and friendly specially Joanna she helps me to recommend which treatment is suitable and is best for me, Roxanne is also very friendly and nice. Thank you guys for helping me more beautiful. Thumbs up for you guys
25. Bio Aesthetic Laser Clinic
Bio Aesthetic Laser Clinic is a multi award-winning Aesthetic Clinic in Singapore,focusing on Anti-aging (Botox, Profhilo Rejuran Skinboosters), Body (Fat freezing, Venus Legacy), Hair Removal, Acne Scars, and Lasers.
Established with a simple aim in mind, Bio Aesthetic Laser Clinic has always worked to ensure that all those who go to them for beauty solutions leave satisfied. Their products and services bring out the best in you – just as you want.
Key Differentiators
Highly reviewed with 90% Five stars review
Luxurious environment with affordable prices
Transparent pricing with no hard selling
Client Testimonial
The team is very professional especially Katherine. No hard sell at all. Very friendly therapist consultant. Highly recommended!

Ming Long Lim (Google Review)
26. Dr Cindy's Medical Aesthetics
Dr. Cindy's Medical Aesthetics provides high-quality treatments for a variety of aesthetic problems, including non-surgical face lifts and personalized medical facial treatments.
The clinic takes great care in ensuring that its clients are in their most comfortable and hygienic setting while receiving treatments. The clinic provides three operation sites all over the country, all of which are certain to be equipped with the most up-to-date technologies for optimum outcomes.
Key Differentiators
Value maximization with minimal risks
High patient satisfaction
Client Testimonial
So happy to meet Dr Cindy Yang in person. I live in Tampines and always see her clinic banner at the mrt station, sometimes I see her clinic postings and read her advices, never expect to meet her at a wedding fair in sentosa! We have a chat and I just learned that there is such thing as coolsculpt treatment that can reduce stubborn fat. Though I exercise regularly and do Thai boxing, there is some fat I thought can never go away. Now I know I can look perfect in my wedding dress. Dr Cindy talk to me so long that I thought maybe I need to pay consultation fees!
27. Isabella Aesthetics
Isabella Aesthetics is a well-known skin clinic in Singapore. At the highest level of excellence, they provide low-cost and simple skin treatments and operations.
They provide services such as glass skin glow, Korean v shape face, eyelash extension, and other popular treatments of today. These are also some of the most common services they provide to their clients right now. They first conduct a skin analysis to figure out what is wrong with your skin. They will then recommend skincare therapies that can assist you.
Key Differentiators
Eyelash extension
Korean skin boost
Client Testimonial
I have enjoyed the service that provided here , the environment are tidy and neat. The staff name Angel is patient and knowledgeable. She had given me lot of advise and recommended the treatment were suitable for my face. If I need to give a score for every time my visit I will give their service 120 out of 100!! I will never have enough word to said how great that the service they provided.
28. Lloyds Medical Group
Lloyds Medical Group helps people boost their confidence with procedures that are both innovative and effective. With procedures like XEL's, they offer the most sophisticated medical aesthetic treatments to help clients achieve beauty objectives.
Natural results are provided at Lloyds. They use science to customise a person's beauty in the field of aesthetics. They make certain that each of their clients is truly beautiful.
Key Differentiators
Highly professional doctors
Affordable medical aesthetic services
Client Testimonial
Amazing hydra facial! My aesthetician was attentive to my problem areas. The treatment rooms are clean and spacious. They offer a robe for your treatment and dyson hair tools to freshen up after the treatment- convenient for a lunch time facial! Thank you.
29. SkinLab
SkinLab is a medical spa that delivers aesthetic treatments with all the amenities of a spa. They're well-known for their extensive range of non-invasive and non-surgical procedures.
Your experience here at the SkinLab The Medical Spa will get you pampered, relaxed, and feeling better than ever. Your skin will be hydrated, revitalized, and rejuvenated. You'll go home with a subtle glow that lasts for days after your treatment. Your beauty therapists are well-versed in their work and have years of experience under their belts.
Key Differentiators
Advanced aesthetic techniques
Experienced beauty therapists
Client Testimonial
Good facial experience with therapist Jayee. Enjoy the intense treatment especially the Cold mist. Price is on the steeper side considering their reputation and brand.
30. NeuGlow Aesthetics Clinic
With the help of NeuGlow Aesthetic Clinic, you can restore your youthful radiance or maintain your present supple skin. They provide a comprehensive range of treatments, from the face, hair, and body.
NeuGlow's wide range of services will provide you with natural results and a more appealing appearance. Simply go to the website for further information and questions regarding appointments.
Key Differentiators
Fully customizable plans
Professional medical doctors
Commits to patient comfort and safety
Client Testimonial
My regular place for laser and IPL treatment. No fuss, no hard sell, efficient and effective. No hidden price too.
31. Illumia Medical
Illumia Medical is a cosmetic practice that uses cutting-edge technology and techniques to help patients achieve their aesthetic goals. They provide a comprehensive selection of aesthetic and plastic surgery treatments that can assist you in improving your appearance while also providing natural, pleasing, and long-lasting results.
Their aesthetic treatments include skin brightening, hair regeneration, and body contouring. They also offer eye surgery procedures and other plastic surgery procedures for the face and body. nTheir treatment plans, no matter what kind, will produce real, apparent results thanks to the use of contemporary proved technologies.
Key Differentiators
High performance
Latest proven technologies from all over the world
Client Testimonial
I truly enjoy my treatments at illumia. Staff were all very professional, knowledgeable and nice especially Min Jae was really sweet and thoughtful throughout the whole session. No pushy selling and only recommend whats best and adv accordingly.
32. Clarion Medical
Clarion Medical is an aesthetic clinic that offers cutting-edge treatments to improve one's appearance. They've mastered the marriage of art and science in their work, demonstrating their competence in providing exceptional aid in the sector.
Fillers can help with scars and pigmentation, re-defining lines, and even rejuvenating your entire face. Aside from that, they may also aid in the growth of hair or removal of them from unneeded regions of the body.
Clarion Medical is at your disposal in a quest to rediscover beauty and youthfulness.
Key Differentiators
Expert doctors
Affordable services
Client Testimonial
Clinic is well kept and clean. The doctor I saw was very professional and listened well. He also offered helpful insights on my condition. Price range is reasonable too. Downside would be the slight distance you'd have to walk from the bus stop but as a clinic per se, they're very good plus Medication they gave worked well.
33. SL Aesthetic Clinic
The next clinic on our list is a cosmetic surgery center that is recognized for the variety of services it can provide to its clients. For over a decade, SL Aesthetic Clinic has been providing services to residents of Singapore.
The clinic's staff is made up of professionals with a lot of experience who are there to make clients delighted with their treatments while also empowering them to be the best versions of themselves. As a result, SL Aesthetic Clinic constantly updates its services to ensure that they are non-invasive and FDA-approved, CE-marked, or HSA-approved treatments.
Fillers, mole removal, ultherapy, skin boosters, eyelid surgery, pigmentation treatment, and more are just a few of the treatments that may be found at aesthetic clinics. When it comes to aesthetic clinics that specialize in various sections of the body's appearance, SL Aesthetic Clinic is highly regarded.
Key Differentiators
Minimal downtime depending on the service chosen
Professional and friendly staff
Offers a wide range of aesthetic services
Client Testimonial
Overall, it was a great experience. Had chemical peel and intense HA treatment done at Tampines 1 outlet. Alice was extremely informative and friendly. Would highly recommend.
34. Mizu Aesthetic
Mizu Aesthetic Clinic offers a selection of aesthetic and medical treatments that are designed to help you look and feel your best. The clinic specializes in neurosurgery, MRI-diagnostic testing, and cardiology. All of these emphasize the need for high-quality services that are tailored to their clients' needs.
There are several therapies available to treat your skin, face, eyes, and body. Some of their most popular treatments include eye procedures, nose fillers & threads, pigment lasers, and v-shape face treatments.
Key Differentiators
Affordable prices
Client Testimonial
First I would like to say this is not a paid ad- I'm a genuine customer who had a such a pleasant time at Mizu and would like to share. Dr Paul is v professional and made sure I'm ok throughout my procedure. He is extremely patient and made sure I'm aware of what's happening during the process. Nurses are super comforting and assuring. I am happy with the outcome and now doing follow up. Would definitely come back in future – Thanks Mizu
35. The Ogee Clinic
The Ogee Clinic is the creation of Dr. Heng Wee Soon, a board-certified aesthetic doctor with extensive experience in non-invasive face re-shaping and non-surgical treatments for varied skin problems. He strives to determine each patient's requirements, give accurate diagnosis, and offer practical solutions for their issues.
The Ogee Clinic specializes in skin treatments, including acne skin, dull skin tone and pigmentation. A scientifically verified medical technology is used at The Ogee Clinic to treat patients. Rejuran Healer, Lunchtime HIKO Nose Lift, and Juvederm Volite Skinbooster are all available for purchase. They're designed to assist customers in looking and feeling great.
The Ogee Clinic sells its own line of skincare products, which are available in a variety of price ranges. The principles of personalisation, holistic treatment, and simplicity guide their skincare product development.
Key Differentiators
Offers a wide range of aesthetic services
Affordable services
Client Testimonial
After consulting a few clinics, I chose the ogee clinic as my choice to improve my pigmentation. Dr Heng is very dedicated and you definitely can experience it through his approach in his treatments. This clinic doesn't hard sell too, which is a major plus point. My skin has improved quite a lot and I am happy with the results so far.
36. The Aesthetics Centre
The Aesthetics Centre is a Sydney based practice with an aesthetic medical practitioner, Dr Anita Soosay, at the helm. Innovative aesthetic treatments using proven to be safe, efficient, and successful technologies are provided by The Aesthetics Centre.
The clinic offers aesthetic treatments for the face, body, and hair, such as Photofacial IPL Therapy, Dermal Fillers, Exilis Elite Body Contouring in Singapore, PicoWay Pigmentation Removal, Laser Hair Removal and Clinical Hair Restoration.
Key Differentiators
High quality services
Client Testimonial
I've been coming to this clinic for the past 13 years. Anita has been a very professional doctor. Always being so patient and kind to my request because I'm a very nervous patient. She's also a very responsible doctor. If she find that certain treatment is not suitable for me, she will advise me not to go ahead. Unlike most places outside, they will sell you anything even if you don't need it. She truly cares for her patients. Thank you so much for the past 13 years to make me look great

Look forward to my next treatment soon.
37. Shiro Aesthetic Clinic
Shiro Aesthetic Clinic, founded by Dr. Zhang Yijun, aims to assist clients in achieving beautiful glowing skin for the best and younger-looking you with a holistic approach that emphasizes skincare habits among patients.
The clinic offers high-quality aesthetic procedures including Airjet, Ellansé Dermal Filler, HIFU Shape, Shiro Cryo Fat Freeze, Venus Legacy, Profhilo, HydroPeel, Acne Peel, Regenera Activa and Theradome® Low-Level Laser Therapy for their clients.
Shiro Aesthetic Clinic offers scientifically tested skincare products from SkinCeuticals and Crystal Tomato®. With a skincare regimen, their clients will be able to achieve their finest appearance possible.
Key Differentiators
Advanced aesthetic techniques
Client Testimonial
Been visiting Shiro for more than a year now and they've always satisfied my aesthetic needs. Absolutely love their Hydropeel and Diamond Micro Dermabrasion facial that never fails to leave my skin squeaky clean and bright, plus I noticed an overall improvement in the lightening of past acne scars! What I also truly appreciate about Shiro is that Dr Zhang is always very patient in explaining and educating me about all my aesthetic queries before carefully suggesting the treatments I could go for to achieve my desired results. Highly recommended!
38. Healthsprings
Dr Soh Lea Sar founded Healthsprings in 2000 to provide his patients with the therapy regimens they require that are appropriate for their age, condition, and problems.
They offer a variety of aesthetic procedures, including Carbon Dioxide Laser, Fotona 4D Laser, LipoCryo, Ultrasound Lipolysis, Lip Augmentation, and Nose Reshaping. They are certain that their expertise and skills can assist their clients in attaining their goals.
Key Differentiators
Excellent attention to detail
Client Testimonial
Ambience was great, puts my mind at ease. The doctor was very patient and explained my treatment thoughtfully before starting. I felt that I was in good hands throughout the treatment
39. The Chelsea Clinic
The Chelsea Clinic is a cosmetic surgery facility that was founded in 1999 by Ewen Chee Yew Wen, an experienced aesthetic doctor. The clinic's aim is to give its patients with a comprehensive wellness approach through medical aesthetics and customized health care that emphasizes safety, effectiveness, and cost-effectiveness.
Key Differentiators
Offers a wide range of aesthetic services
Client Testimonial
After I finished several treatments, I like Dr Ewen Chee he is very gentle and patiently. Every time I visited ,he explained each single process when he during treatment for me , make me understand what he did and comfortable.
40. Aesthetics Central Clinic
Aesthetics Central Clinic is a boutique medical and laser aesthetic clinic located high up in Singapore, giving it a birds-eye view of the metropolis. The clinic's location is not only ideal, but it also offers a variety of cosmetic treatments to browse through. The excellence of the clinic's in-house physicians is one of its greatest features. They are recognized for providing some of the best treatments available in the market today. Their treatments are known to yield everlasting results, which is a rarity in cosmetic cosmetic clinics.
Aesthetics Central Clinic also has a number of services and amenities, such as a rooftop garden, gym, pool and jacuzzi, that you may enjoy! This is in the best interests of the clinic to ensure that patients have a pleasant and relaxing experience while there. Aside from routine operations, Aesthetics Central Clinic is well-known for its fat grafting procedures.
Key Differentiators
Wide range of services
High quality services
41. Dr Valentin Low Aesthetic & Laser Clinic
The clinic in Paragon Medical Suites, located near the Singapore central business district, is frequently visited by clients from all around the world, including Singapore, Malaysia, Europe, the United States of America, Australia and many more.
Dr Valentin Low's patients are devoted to him and constantly return for more after trusting in his professional advise and expert practice. His laser and anti-ageing treatments, as well as his weight reduction therapies, are among his most popular procedures. Make an appointment with Dr Valentin Low if you're seeking just this.
Key Differentiators
Affordable prices
Client Testimonial
This is my first time visiting their clinic. I felt welcomed and comfortable during the whole process. I did my Profhilo injection for $900 with Dr Valentin and I feel the price is reasonable when compared with other clinics that I consulted with. The procedure left me with minimal downtime or any discomfort. Special shoutout to Dr Valentin as he really did a great job and I was amazed by his work. The treatment is also super quick with no downtime so I might drop by during my lunch break for my next treatment.
42. Halley Medical Aesthetics
Dr Terence Tan, a plastic surgeon in Singapore, founded the clinic in 2010. Dr Tan set out to uncover his patients' confidence and bring out their inner beauty before any procedure, so he first showed them how beautiful they are. We believe that the concept he's attempting to convey is that aesthetic treatments are an improvement of beauty and that affirming his patients' inner beauty is the first step in achieving this.
At Halley Medical Aesthetics, we utilize cutting-edge advanced techniques and non-invasive procedures to get the best results for our patients. One of their most well-known treatments is fat reduction body firm and other weight loss treatments!
Key Differentiators
Personalized care
Affordable prices
Client Testimonial
Done 3 sessions of picosure laser here and very pleased with the results thus far! Very patient doctors and staff. I got informed of the many things i need to know about the treatments and the clinic is not pushy at all! Looking forward to coming back for more treatments in the future.
43. Novu Medical Aesthetic Clinic
The name "Novu Medical Aesthetic Clinic" is actually a brand used by Asia-based cosmetic surgery clinics. What makes Novu unique is that the firm has developed R&D and manufacturing capabilities in Korea to develop improved and new treatments, equipment, and products for their sophisticated therapies on patients.
All of the doctors in Novu have gone through a thorough and rigorous training program, so you can be confident in their skill.
Key Differentiators
Competitive rates
Client Testimonial
Aico, very detail and patience with her explaining to me on the SHR treatment. Very good knowledge on the treatment and remember her customer well
44. David Loh Surgery
David Loh plastic surgery has a team of professionals that will assist you in obtaining your desired facial look. They provide a comprehensive range of services to address any aspect of your skin concerns or structural concerns. Facial treatments are only one aspect of their overall service. They also provide hair and body therapies to their clients. They sought to assist their customers in reaching their maximum potential by enhancing their appearance.
Key Differentiators
Various botox treatments
Personalized care
Client Testimonial
I have been going to David Loh surgery clinic for 5 years now, Dr Phoon is amazing, she has great eye and great hands and always make you look your best. If you ask for something and she thinks it will not look good, she will tell you and propose something else. She also never overdoes it.

The staff is amazing, especially Sammie, who is always here to help!

I trust the team completely and cannot recommend them enough
45. ASTIQUE
At Astique Facial and Body, we specialize in a variety of facial and body treatments including wrinkle reduction, face lifting, acne scar removal, stretch mark removal, laser tattoo removal, and more.
It's a small medical practice that seeks to address the issues of its customers by using safe and FDA-approved therapies.
Astique aims to restore the confidence of all their customers by providing them with safe and effective therapies, according to one of its objectives as a firm. Astique will ensure that every client leaves their clinic feeling confident and worry-free.
Astique also places a high value on the privacy of its customers, therefore it promises that whatever transpires in the clinic will stay there.
Key Differentiators
Experienced doctors and staff
Patient confidentiality
Client Testimonial
Came here to remove my birthmark and it's completely gone after a few sessions! The staffs and doctor are all very friendly and not pushy. They will listen to your needs and advise you accordingly. Never regret coming to them.
46. Aeon Medical and Aesthetic Centre
Aeon Medical and Aesthetic Centre takes a holistic approach to its patient treatment, and it values each client's unique demands and needs. They provide a distinct Korean experience without you having to leave the country as a Korean aesthetic clinic in Singapore.
This clinic is well-known for its skin treatments that include rejuvenation, toning, lifting, contouring, and laser surgery. If you're thinking about these procedures, be sure to contact them for a consultation.
Key Differentiators
Excellent doctor-patient relations
Customised treatment programs
Client Testimonial
Dr Kim is my go-to for all my skin problems over the years. He's so attentive and simply wants the best for u. Unlike other doctors who will try and sell you something for their own benefit and profit margins, dr Kim offers quality treatments and advice that I find so honest and dear. Thank you dr Kim and team!
47. AI Medical & Wellness Clinic
Through biohacking, we can help you live your best life right now at AI Medical & Wellness Clinic. They assist people in changing, upgrading, or improving their bodies through their therapies.
Dr. Donald Ng is board-certified by the American Board of Facial Plastic and Reconstructive Surgery, Dermatology Specialty Certifyred, and the American Board of Cosmetic Otolaryngology. His extensive experience includes more than 23 years as a physician specializing in cosmetic medicine and surgery. He's passionate about making people look good and feel good about themselves. Dr. Ng also believes in the power of technology to make your time with them effective and convenient.
As a result, he believes that it is critical to obtain as much training as possible in cosmetic surgery and medicine, since he understands how highly competitive the field is and how many more experienced physicians there are than himself.
Key Differentiators
Excellent doctor-patient relations
Non-invasive treatments
Client Testimonial
The team was so patient and professional throughout the whole process. Appreciate the staff and the doctor's time in explaining to me everything. If you are looking for a place where you feel like you matter, this is definitely the clinic! I also appreciate how the clinic is very private, beautiful and clean. Highly recommended!
Aesthetic Clinic Singapore
Aesthetic treatments, such as laser hair reduction or skin resurfacing, are performed on people who are in excellent health and wish to enhance their physical appearance. Consult your doctor if you have any other medical problems before having any aesthetic treatment. We hope that this post has assisted you in determining the best aesthetic clinics for your needs and basic beauty maintenance!
If you are keen to explore more to help you with planning your special occasion, here are more helpful links that might inspire you! All the best and Congratulations!
Frequently Asked Questions (FAQ)
If you have any questions about aesthetic clinics in Singapore, you can refer to the frequently asked questions (FAQ) about the best Aesthetic Clinics in Singapore below:
Additional Useful Articles
If you are looking for other useful guides and articles about Aesthetic Clinics in Singapore, check them out below: