Home-based Bakeries Singapore
With all the home-based bakeries in Singapore springing up since the circuit breaker, we have become spoiled with unique bakes and novel treats. However, supporting home-based bakeries isn't just about getting delicious pastries, it actually has a positive impact on the community. Because of the pandemic, many small food-related businesses have been affected by dine-in restrictions. As such, supporting people in their home-based bakeries (or other businesses) help them get by these tough times.
Additionally, home-based bakeries make such quality treats you won't be able to resist. Since they don't bake in large batches, every cupcake or tart is made with the utmost attention. If you would like to support home-based bakeries, or simply get your hands on irresistible desserts, read on for the list of the Best Home-based Bakeries in Singapore! For more Best in Country articles, do check out the articles below!
1) Egg Sugar Butter
Egg Sugar Butter is run by Felicia Kwan – a graduate of Le Cordon Bleu (Tokyo). She specializes in fresh cream cakes which are light on the palette with various minimalist designs to choose from. Felicia uses premium French ingredients, for instance, the fresh dairy cream is sourced from Normandy which is known for its cream products. Valrhona chocolates are used for her chocolate desserts. Other selection on her menu consists of delicate French pastries such as dark chocolate macarons and earl grey Madeleines.
Key Differentiators
Speciality fresh cream cakes with minimalist designs
Not-so-sweet in taste
Usage of premium French ingredients
2) Gratus
Gratus, gratitude in Latin, is the main philosophy behind this vegan bakery. Gratitude is what drives gratus, their gratitude towards the things we have and being able to spread the joy of food to you. They aim to provide delicious and decadent pastries that happen to be vegan, not only leaving a smaller carbon footprint on the planet but also as a healthier option.
Currently operating as a home bakery, they provide vegan desserts and pastries, free from any animal products or derivatives including meat, seafood, eggs and dairy. Debunking myths of vegan food, Gratus aims to provide elegant patisseries to you and your tribe. Despite being a home bakery, they aim to provide high-quality products made with high-quality ingredients handcrafted with utmost attention
Key Differentiators
All vegan bakes!
Focused on sustainability – have been featured on Straits Times, Channel News Asia and Lianhe Zaobao for our sustainability efforts.
Client Testimonial
Vegan cakes are incredibly hard to master, but this is absolutely spot on. I love the crumb. It's so textured and, dare I say – moist. You are a genius for pairing pistachio and lychee.

Charlotte (Instagram)
3) Doughter Bakery (Home-based Bakeries)
Doughter Bakery is an online bakery helmed by a mother-daughter duo, which inspired its name. Their online bakery started when founder Melissa decided to pursue her love of baking with the additional time spent at home during the Singapore's circuit breaker period.
Key Differentiators
Islandwide Delivery & Self-Collection Available
Social Media Presence
Client Testimonial
Highly recommend this amazing local desserts bakery business Their mochi cakes, donuts & cookies are delicious – with the right mix of sea salt, sweetness and chewiness! It is hard to stop at one once you start eating Service is superb as well ☺️

Cherie Neo (Google Review)
4) Butter Studio
Butter Studio was founded upon the belief that every milestone in life is always worth celebrating. Inspired by the time-tested recipes from our grandmothers, we are dedicated to honouring the tradition of artisan handmade goodness while infusing a uniquely local and playful spin on familiar home-style bakes. Their beautifully crafted bakes are not only picture-worthy and are also produced with utmost care and thought. They hope they spread joy to your every occasion!
With a commitment to hand-made bakes in small quantities, working with well-sourced fresh produce, they love to create delicious cakes and bakes with an appreciation for the community for all to share!
Key Differentiators
Cake Customisation
Participates in local events that support meaningful causes.
Client Testimonial
So thankful to Butter Studio for accommodating my request for all vanilla cupcakes at the last minute. Look no further if your child's preschool has restrictions like mine… Price is affordable and they are delivered promptly and cakes came in one piece, no damage at all. Thank you so much Butter Studio!! Great for children

Fahreehana Sumree (Facebook)
5) Now Bakery
A dream dreamt together. The sweetest harmony of the fluffiest sponge and the heavenliest filling, rolled as one with everyone's favourite ingredient: Love. With apron tied and sieve in hand, they tried, tested, tasted and perfected over many years, with pastry maestros around the world. And as the baked magic melts in your kissable lips, savour their culinary journey, and share the best-kept secrets of artisanal yumminess. Gift your loved ones, or treat yourself to a little bit of bliss. Their signature blancmange rolls delight and satisfy, with the choicest of choicest ingredients from good friends in Japan and Taiwan.
Key Differentiators
No Artificial Flavouring
No Colouring or Preservative
Client Testimonial
The creamy milk pudding centre reminded me of chocolate milk I like that it was light yet rich in chocolate flavours without being too sweet as 75% cocoa is used

Food Advisor Review
6) Nana Tang Bakes
Nana Tang Bakes is a well-known home bakery that specializes in bespoke creations. You may browse the Nana Tang Bakes website to obtain any cake from their selection. They're also willing to customize a cake for you if you aren't completely pleased with their selection. Nana Tang Bakes also sells sweets and cookies that are equally as delicious as their cakes. They're only open from 11AM to 8PM, however, so be sure to order early enough if you require a custom cake or any other product that they may offer.
Key Differentiators
Candies
Cookies
Client Testimonial
Had a lovely morning baking/creating fruit tarts and cream puffs. The class was very clear and detailed, great for a beginner or more advanced baker. I can't wait to eat them!

S L
7) KY Patisserie
KY Patisserie, a French-inspired home bakery, offers one of the most gorgeous tarts and cookies. The handcrafted French pastries are prepared with meticulously selected ingredients flavor pairings. Multi-textural pastries with Asian accents that will keep your taste buds interested and pleasurable.
The tarts, on the other hand, are out of this world in both form and flavor. The bestsellers at Do Try Out Their Bestseller, The Double Valrhona Brookies, which is prepared with French butter, Valrhona's Arriaga Noire 59%, and topped with Valrhona's Caribe 66% chocolate. The tart is not only aesthetically pleasing but the rich chocolate flavor compliments French butter for an unforgettable experience; perfect with a cup of coffee. Furthermore, they bake their puff pastry in-house, so try to get your hands on some while it's still available!
Key Differentiators
French Tarts
Tiramisus
Client Testimonial
Small shop tucked out of the way off the main street with terrific tarts in several flavors. Recommend the popular Orh Blanc which has rich white cream under the the gray top layer. A newer flavor is tropical, which has a unique spherical design of firm cream with tropical fruit pieces inside with a cookie crust and a piece of mango on top. Long black was good but a bit too darkly roasted. 4 small 2-seat tables on the inside. Helpful staff.

John a
8) Made By Min
Made by Min is an award-winning home bakery that provides one of the most beautiful cakes in Singapore. The cakes are created with genuine care, using only freshly prepared ingredients and excellent cake decorating skill. With each bite you take, you can detect the enthusiasm infused into the delectable pastries.
The Black Sesame cakes are among the most popular, and they're occasionally adorned with edible gold leaves. The Tea Series is a unique cake series made with tea leaves from Taiwan. 'Made by Min' provides a broad selection of bespoke cakes that are specifically designed for your important event, such as birthdays, weddings, and so on.
'Made by Min' is regarded as one of the finest home-based bakeries in Singapore, with little to no complaints about this lovely bakery.
Key Differentiators
Black Sesame Cake
Tea Series Cakes
Cakes in the Wedding Series
If you're like most people and enjoy chocolate, don't worry; we have something special for you. Well, because Singaporeans are already aware of many home bakeries, Lookiecookie Sg is the pinnacle of the line home bakery. Lookie has a wide range of dark chocolate foods, including cakes, pastries, cream puffs, and so on!
You'll find hand-studded chocolate chips, flaky salt, peppermint, French cheese, or pistachios in your desired items. This composite adds a distinct texture and flavor to products that aren't available from any other home bakery in Singapore. In addition to taste and texture, the sweet dish's fragrance will entice you to fall in love with it.
Key Differentiators
Nutella and Peanut butter products
Valrhona Dark Chocolate Cookies
Tarts
Client Testimonial
Thanks for the lovely and delicious Earl Grey Fruit Tart! My sisters love it!

Lee Mei Yi
10) The Cocoa Spatula
This one's for the die-hard chocolate fans. The Cocoa Spatula is a Singaporean home baker that specializes in chocolate-flavored sweets, such as tea cakes, tiramisu, brownies, and more. Their signature tartlet platter stands out because it offers a variety of classic and premium (+$5) flavors to choose from.
A minimum of $10 per store is required for delivery, excluding Tuas, Jurong Island, or Sentosa. Orders above $120 are entitled to free delivery in 1 place only.
Key Differentiators
Tea Series Cakes
Wedding Series Cakes
11) Liberty Bakes
If you're searching for a bakery that can prepare dessert tables at your next major occasion while also making bespoke orders, Liberty Cakes is the best choice. With a wide range of choices, you'll be able to fill every person's plate. They have more than 10 sweet dishes in addition to modern and traditional sweet meals to please everyone at your birthday party.
Key Differentiators
Custom boxes and cakes
Dessert tables
Client Testimonial
We CAN NOT say enough about Alison and her little team- it's amazing what creative and scrumptious cakes come out of that little team! We were so pleased with our wedding cake; the flavors, texture, and uniqueness of what she delivered! The cake received rave reviews from all our guests & it was just stunning! Alison further accommodated our distant guests who joined us via Zoom and helped us send them some goodies and treats via a celebration box! Further, she even recommended our caterer and helped calm some anxious nerves about the dynamics of planning a wedding during a world pandemic! I can NOT recommend this little bake shop enough; Alison will be our go to baker for all our cake needs! PS- we highly recommend the funfetti with yuzu blackberry buttercream, and raspberry filling! Will post a picture of her gorgeous creation when received from our equally as amazing photographer!

Kt L Pk
12) Puffs and Peaks
Another fantastic home bakery run by a mother and daughter team is Puffs and Peaks. The business provides both contemporary and traditional sweet foods. Their gluten-free brownies are quite popular. The palm-sized doughnuts, which cost only 3.50SGD per piece, are the star of their menu. The vanilla custard or taro-flavored puffs are their top choices.
Key Differentiators
Banana loaf cake
Palm-sized donuts
Client Testimonial
Their donuts are soft with generous filling, not greasy at all. Despite eating them a day later, they still taste good. My favorite is the blackcurrant peanut butter flavor. The lemon curd is a little sour for me. Will definitely be back for more even though its an hour journey. Compared to the doughnut shack, I prefer P&P because of their donut dough.

Clara
13) The Crane Grain
This is the spot for you if all you want to do is enjoy some traditional baked delights. This business takes pleasure in tradition and heritage and serves the greatest delectables around. Their desserts are made with a lot of care and only high-quality ingredients are used in their cooking. The costs of their goods might be a bit on the expensive side, but the quality is assured.
If you're searching for a unique tart or a delectable cheesecake with distinctively contrasting yet complementary tastes, look no further. They are also complimented on their service, which is frequently described as warm and friendly, as well as the distinctive appeal of this business.
Key Differentiators
Matcha strudel
Black forest linzer tartlet
Sea salt Basque cheesecake
14) Amrita's Artisan Bakeology
Amrita's Artisan Bakeology sells a variety of artisan baked goods, including burnt cheesecakes. Amrita's is one of Singapore's best Burnt Cheesecake bakeries, using the highest quality ingredients possible. It has the ideal density and creaminess, and it melts on your tongue in the most delicious way possible. You can also be assured of the finest chocolate truffles made with fresh cream and rich cocoa.
Amrita's cakes are the real deal. Get pleasantly surprised by her burnt cheesecake. Orders above $200 receive a $15 discount.
Key Differentiators
Fruit Topping Cheesecakes
Burnt Cheesecakes
Vegan Cakes
Client Testimonial
Prompt delivery, cake beautiful and delicious.

jasvinder kaur
15) Pastry Monster
Do you want to try a cherry pie that is out of this world? Are you searching for a tasty dessert at home? Then Pastry Monster is the ideal home bakery for you. Pastry Monster was founded with the goal of satisfying sweet tooth cravings with their love-imbued desserts. This self-invented bakery has a variety of tasty cake flavors. You can buy all their cakes online. Their delicious cheesecakes are also worth mentioning.
The Pandan Gula Melaka Chiffon has a wonderfully soft and spongey texture, with a aromatically rich flavor that isn't overwhelming. The texture and taste balance is something you must try immediately. Similarly, the Pandan Lava Cake has a distinctive yet soothing flavor profile that matches the scent of the pandan perfectly. When you cut open the cake, you'll be greeted with oozing green pandan sauce.
The Casava Cheese Cookies, on the other hand, have a distinctive earthy flavor that goes nicely with the cheesiness of the cookies. Complete your day with some of Singapore's greatest, warm, fluffy or crunchy snacks and wait for a satisfied grin.
Key Differentiators
Pandan Gula Cakes
Casava Cheese Cookies.
Client Testimonial
Fantastic Baker that answers to my request up to my expectation and even beyond. Lovely cakes that make my friends very happy on their special day. Highly recommend to all of you who need a cake to make your friend smile.

Toh Hendry
16) A Bite of Joy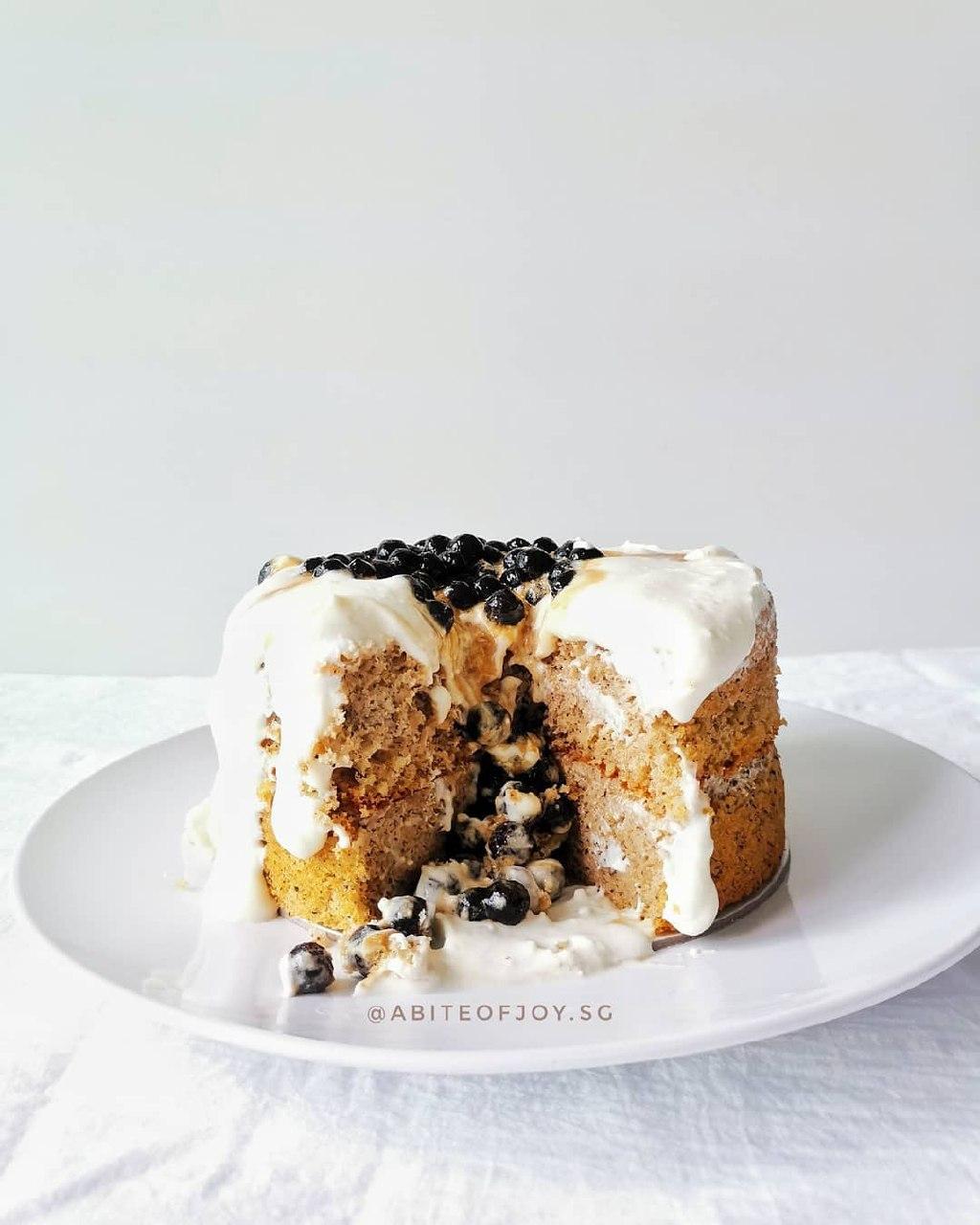 A beautiful bakery that may brighten your day and mood. Bite into the moist, flavorful, and melt-in-your-mouth cakes and brookies, which are prepared with genuine passion and skill. Look no further if you enjoy chocolate; the stunning chocolate cakes and well-known dark chocolate Brookies will fulfill your chocolaty cravings.
You will be able to make use of the many amazing seasonal dishes for every occasion, including birthdays, Christmas, weddings, and so on. Furthermore, this is where you'll discover cakes with distinctive motifs, figurines, and even basic Korean-inspired cakes. The finest combination of tastes imaginable is provided by their handmade whipped cream.
Every meal you have is lovingly handcrafted with care and enthusiasm. The components are all freshly sourced and prepared by hand.
Key Differentiators
Simple Korean Inspired Cakes
Matcha Box
Dark Chocolate Brookies
17) Julie Bakes
If you have only a few peaceful minutes to spend in a pleasant neighborhood bakery with a slice of delectable ondeh ondeh cake, then this is the place for you. This little cozy business has some of the greatest desserts around. To complement your meal, they offer a warm and personal atmosphere that will keep drawing you back to this bakery.
The name of this bakery refers to the high demand for its products. Many consumers consider it one of Singapore's finest bakeries. If you look at their wide selection of delectable cakes and pastries, you'll definitely want to sample them all. This bakery has something for everyone, from more traditional goods to those that are quite daring and innovative.
The costs are quite low, and their courteous service has a touch of old-school charm and nostalgia to it that converts many first-time customers into regulars in no time. If you go there, try the chempedak cake; it's a delightful combination of joy and your entire being will thank you for it.
Key Differentiators
Putu piring cake
Chocolate snickers cake
Client Testimonial
Very pretty cakes. Very responsive seller and prompt actions too. Payment is easy and swift. Delivery is on time and prompt. I ask if they can write something and they also written it. As I gave it to elderly, the word was so big!! Perfect for the receiver. I didn't get to taste the cake but the receiver love it. Great service and Bakes! Thank you!

Olive橄榄廖
18) Baker's 13
The well-known, small cafe located in a secluded street of the historical center of Bucharest, serving exquisite cakes and wonderful cuisine. This business is known for making customers feel at ease, for providing quick and efficient services, and for having kind and patient employees. The prices are very cheap here as well as reasonable.
Their renowned rainbow cake is one of the most popular desserts on the menu, as well as their exceptional pasta. They also provide excellent coffee and bottled beverages that are highly sought after. Their open sandwiches, which are filled with tastes and fresh ingredients, have earned a good reputation among patrons.
The most beautiful things on offer at this tiny business are their cakes, which they also custom-order for special occasions. If you want a complete cake, place an order one day ahead.
Key Differentiators
Rainbow cake
CNY Mandarin Tarts
Client Testimonial
Really enjoyed their cheesecakes. Bought the Manhattan Cheesecake and Oreo Cheesecake and loved both of them very much! Prefer this over other big brands Cheesecake. Would come back for more.

Hui Bing Lee
19) Whiskdom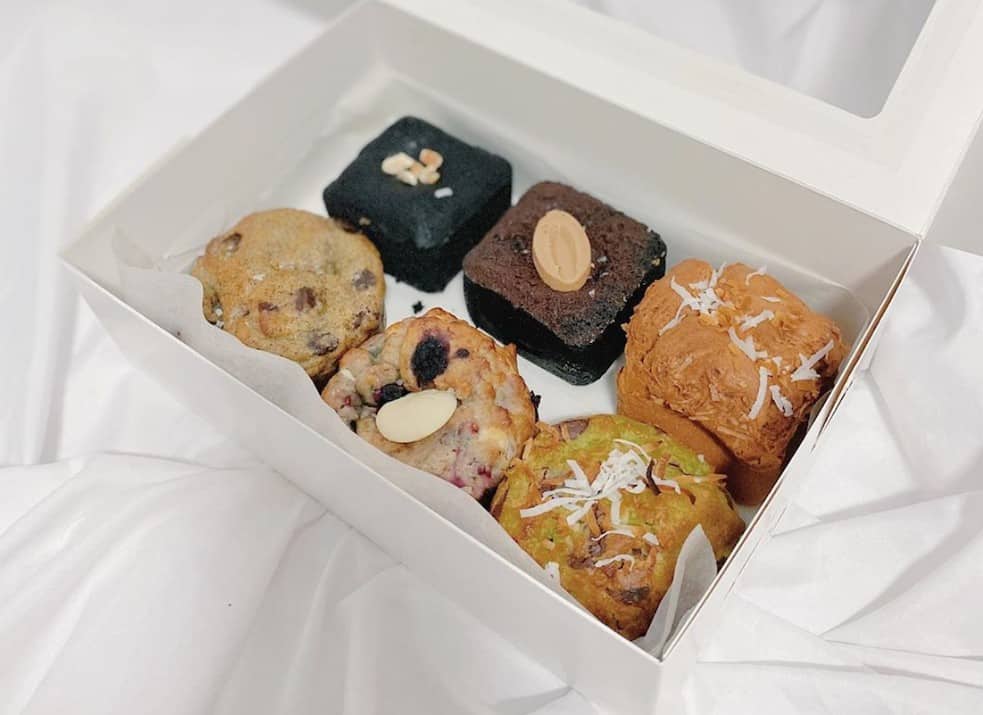 When the pandemic struck, this banker-turned-baker was eager to pursue her sweet ambitions, with additional work-from-home arrangements and a rise in online delivery services. Her delectable brownies and cookies were obviously appealing, with their appetizing colors and lava centers. One can never get bored of Whiskdom's weekly rotation of flavors. But her services ended up being a bad omen, as opposed to a good one.
She has established a central kitchen at Alexandra Central Mall, owing to the popular demand for her baked items. Customers may also pick up their purchases at their store instead of waiting for them to be delivered by a courier. Don't worry if you're visiting from overseas; they offer worldwide delivery!
Key Differentiators
weekly rotation of exciting flavours
Client Testimonial
Lovely cookies and brownies in terms of taste and aesthetics. Oozy lava texture. Best taken with a cup of (sugarless) Americano or Earl Grey tea! Makes a perfect gift too with their simple yet presentable paper box packaging! I think they serve coffee now too!

Yong Chuan Phua
20) Balmoral Bakery
This traditional bakery has a venerable air about it. Their traditional baking, which is unrivaled, is just beyond comparison with its pleasant ambience recalling a long-lost time. This company ensures that all of their products are high quality by providing old fashioned baked goods like cream horns and cream puffs.
The old-fashioned charm of this restaurant's colonial background, as well as the minimal amount of bad reviews and devoted customers, will undoubtedly wow you.
Key Differentiators
Samosa
Cream puff
Client Testimonial
An authentic bakery that serves freshly homemade sweets. It was started in 1965 and till now they have made unique desserts with various taste and shapes.

They have modern desserts such as cupcake,donuts and muffins as well as more traditional desserts such as Tarts, pastries and bread. My personal recommendation is the beetroot cake as it's soft and fluffy, the coconut tart as it is flavourful and unique. The crust of the tart is beautifully stuck together. Last per not least, the cream horn brings back various memories from generations and beyond.

Honestly, they have a divine mixture of tradition and modernity all in this shop. I definitely recommend this place for you.

Anikaz Travel
21) Sing Hon Loong Bakery
A traditional, old-fashioned bakery that specializes in a variety of bread and is small, casual, and friendly. With 24 hour operations, this bakery is quite popular among a large number of devoted and happy customers. You can't miss this place because the heavenly fragrance of freshly baked bread will lure you here and you'll soon find yourself eating more than you'd planned.
With a warm and inviting old school ambience, excellent freshly baked bread at cheap rates, and an outstanding selection of cakes, this bakery is well worth a stop.
Key Differentiators
Red bean bun
Sweet corn bread
Cocoo bread
Client Testimonial
Aroma of the traditional roti shop lure me to walk over…

Got a loaf of brown sugar roti at $1.70, the 8 yellow plain bun at $2.

Jenifer Tan
22) Bread & Butter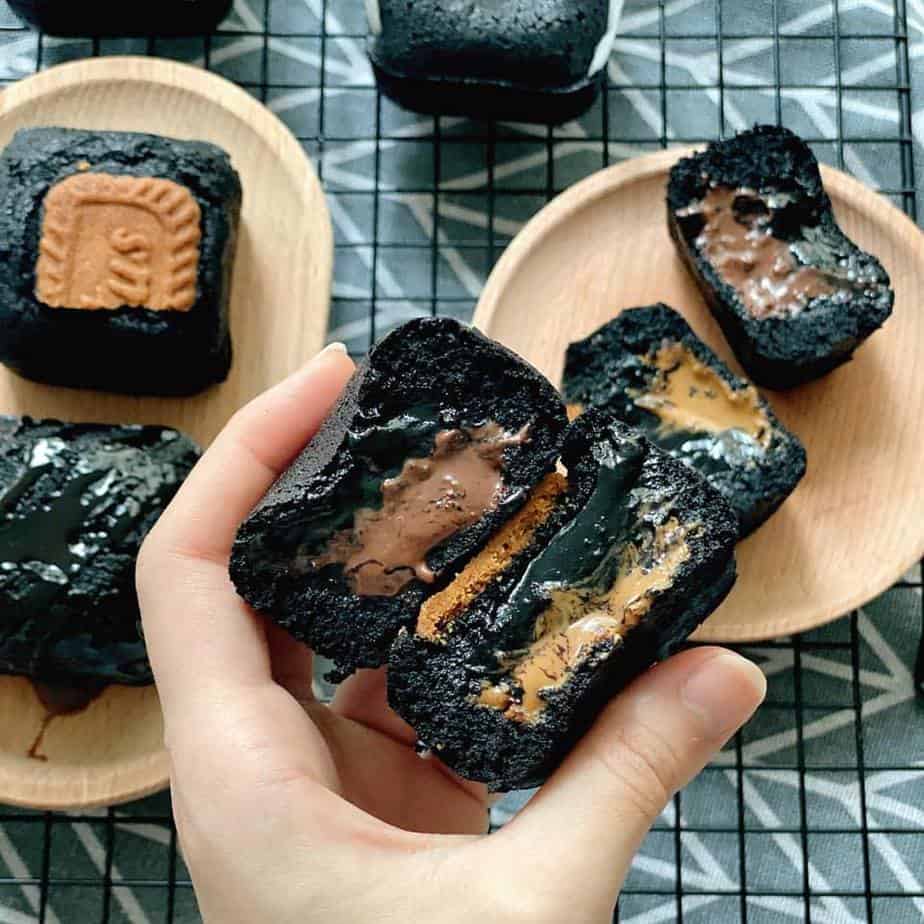 This modest home bakery in Singapore specializes in handmade pastries and seasonal specialties, all at affordable costs. Their most popular choices include the standard brownies and cookies, as well as some uncommon options such as their Belgian mini waffles, honey-butter biscuits, and seasonal flavored loaves.
Orders above $80 may enjoy free delivery to 1 location if you live in Singapore, while islandwide delivery costs $8. Self-collection at their area (Yio Chu Kang) is free of charge; however, nationwide delivery is charged at a flat rate of $8. If your friends are looking to buy, rope them in as orders over two items will also enjoy free delivery!
Key Differentiators
Pandan Lava Cake
Pandan Gula Cakes
Client Testimonial
Fantastic Baker that answers to my request up to my expectation and even beyond. Lovely cakes that make my friends very happy on their special day. Highly recommend to all of you who need a cake to make your friend smile.

Toh Hendry
23) Bee's Cake
The Verrine is a wonderful choice for its traditional and gourmet Tarts, which are simply unrivaled. Their goods are frequently highly praised and sought after because to the skilled production of a dedicated team making the greatest of baked delights with considerable expertise.
As a matter of fact, they also specialize in gift and tart boxes, which are extremely attractive and ideal to wow your significant other with. They offer personalized cakes as well as a variety of baked goods so they can fulfill all of your cake requirements and cravings. This company receives a lot of positive comments, which verify the excellence of their services and the freshness of their ingredients.
Key Differentiators
Gift boxes
Gourmet Tarts
Client Testimonial
I can't express enough appreciation and gratitude for Bee's cake for rushing and delivering my order at the last minute. The tarts are so wonderful that my family and I finished all three boxes of tarts in one day! Thanks for making our day with your delicious tarts

Yan Lin Lok
24) Bearilicious
Bearilicious Cookies are not only delicious, but also healthful. They have a variety of flavors that will undoubtedly brighten up anyone's day.
Butter Cookies and Cocoa Butter Cookies are a great combination of buttery, delicious, and tooth-achingly lovely. They're so crumbly and light that they melt in your mouth. Furthermore, they use less sugar and more tastes, allowing you to eat as many as you want without feeling guilty. Bearilicious offers a variety of chocolate flavors, cakes, tarts, and cupcakes.
Key Differentiators
Levain Dark Chocolate Cookie
Butter Cookies
25) Therese Pastry
Therese has been baking for years and has achieved worldwide acclaim as a result. Since she was in her teens, she's built up and sharpened her baking expertise, and she even won international recognition in 2015 and 2016. She was a finalist on the cooking reality show "Chef Diaries Season 2," which aired on TV around the world.
With a lot of expertise behind her, we can attest that her cakes and desserts are out-of-this-world amazing! She specializes in bespoke cakes and offers a wide selection of pastries, including Portuguese egg tarts, fruit tarts, and chocolate chip cookies.
Key Differentiators
Dessert tables
26) Riz Delights- Halal Cakes
Riz Delights is a cozy little cafe with excellent ambience and delicious sweets, which is one of the must-see places in Singapore's culinary bakery industry. This place offers all of your cake needs and desires, including traditional cakes and pastries with a contemporary twist. If you want to enjoy a delectable cupcake for this unique opportunity, then you should drop by this bakery as soon as possible.
They also run baking courses, so if you want to learn how to bake some delicious cakes of your own, be sure to contact them. They can make a cake for any occasion — from birthdays to business parties and everything in between.
Key Differentiators
Vanilla Nutella cake
Oreo cupcake
Thai tea cupcake
Client Testimonial
Understand that Riz Delights has relocated from J Cube to East Village. Located just next to Cold Storage.

Tried its Vanilla Nutella as a birthday cake.. Strongly recommended.

They also sell various cupcakes n pastries.

Sham Abdullah
27) Monice Bakes
Monica Bakes does not have a walk-in facility, but they are well-known for delivering beautiful bespoke cakes to your doorstep. This company is recognized for its high standards and no-compromise attitude, and they are particularly popular for their quick and efficient services. They only accept online orders, but every order placed two weeks before the delivery date will receive a free cake!
Their cakes are made with great care and love, and they provide a large range of flavors. They're well-known for their excellent textures and tastes, and they guarantee that only the highest quality ingredients go into each order.
Shops like this one make it possible for you to dine in style while feeling good about yourself. The cake decorating here is at a whole new level, and their work is simply breathtaking. They've got you covered for everything from birthdays to anniversaries. They also ensure that no artificial tastes or other unhealthy chemicals of that sort are used in the food.
Key Differentiators
Black and gold cake
Cupcakes and pastries
Client Testimonial
I engaged this baker after browsing through numerous Instagram ig stories and reviews. I was looking for birthday cupcakes to gift the children in the school as a way of saying thank you for being my friend and thank you for celebrating with me. The cupcakes not only taste heavenly, it looks so good and pretty too. I strongly recommend her as it is really good 🙂

Carina Lam
28) Bud of Joy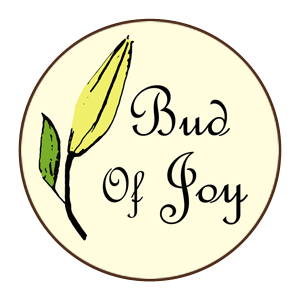 This business, like its name implies, is one that makes your heart melt with delight. They practice what they preach and use only the highest quality organic ingredients to care for your health while still providing you delectable baked foods. Don't worry if you're a vegetarian or vegan or if you're on a gluten-free diet; you can get your cake fix with this company, too!
Vendors who sell bread that is wholesome and healthy frequently swear by it, and it's praised for being nutritious. The atmosphere here is quite relaxing because you'll feel as though you've come to visit with a friend. Customers appreciate how friendly and enthusiastic the employees are. According to customers, this place has an excellent staff.
They also offer baking courses and organic ingredients, as well as special free delivery on Thursdays. So do go over them; they're well worth it!
Key Differentiators
Vegan pineapple tart
Orange cake
Client Testimonial
A nice place in macpherson Neighbour to stock up some organic products like olive oil extracts and apple Cider Vinegar. Tried their red bean organic bun, Their breads smells really good for being organic amd natural! Owner is a really really nice person too, do go and support them for wholesome food!

Bay Yong Sheng
29) LOCABA low-carb Bakery Singapore
Finding a cake might be difficult if you are vegan, vegetarian, on a low-carb or gluten-free diet. This business may be a nightmare for vegans in Singapore, however it is something to rejoice about for every vegan in the country. You may just un-guilt your enjoyment and freely indulge in their wonderful variety of delicious and delectable cakes.
They may be a healthy partnership, but their tastes are never compromised. The clientele of this business are never weary of extolling them, and while their high-quality services are rare, negative feedback is virtually non-existent. Their use of ingredients and the mastery with which they prepare their goods is commendable; each bite of their delectable cuisine is nothing short of heavenly.
Key Differentiators
Raspberry chocolate mousse cake
Coconut Pandan cheesecake
Client Testimonial
Easy to order and collect. Ample parking outside. Healthy cakes that taste great. Not cheap though but I think the prices for such cakes are rather similar outside. The burnt cheesecake tasted like a normal one so that's great (having read some reviews where people commented such cakes don't taste as good)

Josh Lim
30) Mon Cheri Girika
Mon Cheri's Girika is a veteran baker with experience at Tiong Bahru Bakery, Open Farm Community, Dominique Ansel Bakery, and La Dame de Pic. Her exquisite sweet artisianal delights are both beautiful and delicious. Have a taste of their delightful cakes, tarts, and macarons.
They also provide bespoke cakes for special events, as well as seasonal desserts in boxes to add to the holidays. They have recently entered into a partnership with The Wired Monkey to sell their handmade goods there from March 2021 until August 2021! If you're in the area, be sure to stop by.
Key Differentiators
Offers customised cakes for special occasions
Client Testimonial
Amazing bakes, very thoughtfully done by Girika for a special family birthday. Thank you so much for being so quick and yet so perfect with the execution! Highly recommend the soft and chewy cookies, as well as all the loaf cakes. We will be ordering again!

DB DB
Home-based Bakeries Singapore
Already done checking out the Best Home-based Bakeries in Singapore? The Fun Empire is actually the #1 Team Building Company in Singapore. We offer the world's most unique and fun experiences for team building, cohesion, gatherings, birthday party and more! Do check out the tabs linked below for the top team building activities you should try:
If you wish to be featured in this article, do email us here for opportunities!