Outdoor Team Building Activities Singapore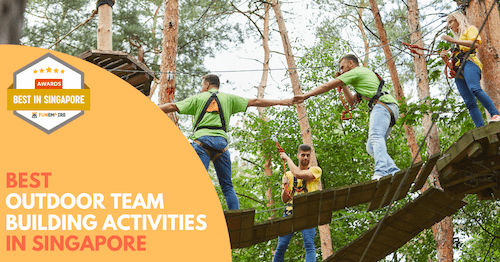 Singapore is known for its lively culture and beautiful surroundings, which make it a great place for team-building activities that take place outside.
The best outdoor team building activities in Singapore are Giant Whack-A-Mole, Ninja Tag, Poolball, Giant Board Games, Combat Archery Tag, and Amazing Race.
With their impressive track record of over 50,000 successful events and more than 8,000 5-star client reviews, we at the FunEmpire is the go-to choice for unforgettable team building experiences.
Plus, we prioritize factors like cost efficiency, participant variation and adaptability, safety, and top-notch equipment.
Get ready to take your team bonding to the next level with the outdoor activities in Singapore!
Quick Summary
Best Outdoor Team Building Activities in Singapore include Giant Whack-A-Mole, Ninja Tag, Poolball, Giant Board Games, Combat Archery Tag, and Amazing Race.
When booking an outdoor team building activity, consider important factors such as the cost efficiency, variation and adaptability of the participants, safety, and equipment.
The best outdoor team building activities in Singapore are from FunEmpire, which has more than 8,000 5-star client reviews and an impressive track record of over 50,000
Key Considerations Factors
Cost Efficiency: Research various activities or locations accessible in Singapore and compare expenses to choose which choice would best fit your financial demands without sacrificing the quality of the fun team building event for attendees!
Variation and Adaptability: Choose activities that enable participants to adhere to the company values and use their individual skill sets or outdoor team building events that boost employee engagement; this might include presenting alternatives such as competitive challenges vs collaborative work during events or favourite team building activities so that everyone can have fun regardless of their degree of competence!
Safety: Outdoor team building activities should always be carried out with safety in mind. While selecting a great team building activity, consider the geography, the weather, and any potential hazards.
Equipment Needed: Ascertain that you have all of the necessary materials and equipment for the activity. Before completing your plans, check to see whether you need to rent anything.
Location: Choose a suitable outdoor space for the outdoor team building workshops that are easily accessible to the whole team member and fits the activity requirements (e.g., a large open area for sports games).
Group Size: Make sure you have enough people participating in your cohesive team building in Singapore to make it a worthwhile and fun experience; consider budget limitations when deciding on how many people are required for the fun team building event or activity.
Benefits of Outdoor Team Building Activities in Singapore
Outdoor team building activities offer several benefits that contribute to a more harmonious and productive work environment.
Firstly, they provide an excellent platform for employees to nurture their interpersonal skills outside the regular office setting. This is crucial for fostering a sense of camaraderie and mutual respect among team members.
Secondly, these activities are a great way to enhance communication skills, as they often require participants to work towards a common goal. This helps to break down barriers and encourages open and constructive dialogue.
Thirdly, outdoor team building activities can significantly improve problem-solving capabilities. As employees navigate challenges and obstacles during these activities, they are forced to think on their feet and come up with creative solutions. This not only builds resilience, but also promotes innovative thinking that can be applied in the workplace.
Lastly, conducting such activities in Singapore's vibrant and diverse outdoor environment can offer an exciting change of pace, helping to reduce stress and bolster employee morale.
Best Outdoor Team Building Activities Singapore
Adventure Activities
1. Laser Tag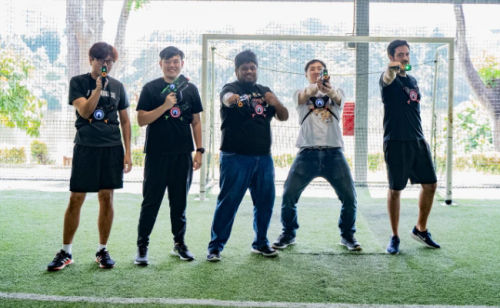 FunEmpire offers several unique experiences, and laser tag is one of them. Team members may find it easier to talk to each other and work together to reach their goals. The most up-to-date laser weapons, vests, and other gear are needed for laser tag. The next step instructs players to make their way across the territory undetected by the opposition and using stealth to get the upper hand. Both adults and kids may make new acquaintances and have a nice time in this setting, making it an excellent choice for Singapore outdoor team building.
2. Bubble Soccer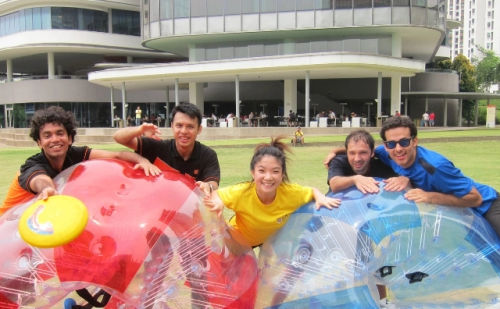 Singapore's FunEmpire offers Bubble Soccer, a new and exciting sport that is great for individuals who want to have a good time while also enhancing their social and cognitive abilities. In order to play, players must blow up a bubble and ride it to different locations on the field and to the goal. Bubble soccer is a high-intensity sport that requires a lot of physical effort and puts a lot of emphasis on cooperation between players. Bubble Soccer will make your upcoming event on for the record books with its mix of friendly competition and hilarious shenanigans.
3. Combat Archery Tag
FunEmpire's Combat Archery Tag is unlike any other game out there, allowing players to engage in intense combat while also honing their archery abilities. This hybrid of dodgeball, paintball, and archery is becoming more popular in Singapore. The whole team will work together and make excellent decisions to come out on top. In Combat Archery Tag, players use their bow and arrows to try to tag each team member of the other side. Learning to aim and fire arrows with pinpoint accuracy can help players do better. To win this fierce battle, highly energetic teams must work together effectively to earn score points.
4. SaberFit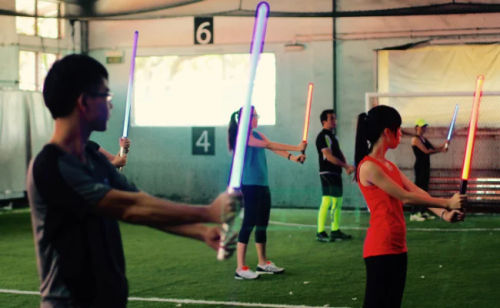 The first high-energy group fitness program in the world, SaberFit, may assist you in discovering your inner warrior. It's not only a fun game for everyone to engage in social interaction and physical activity together, but it's also unique in that it incorporates amazing team bonding activities like dueling in pairs. If you want to do something special and memorable for your next corporate event or activity in Singapore, this is perfect!
5. Bullet Ball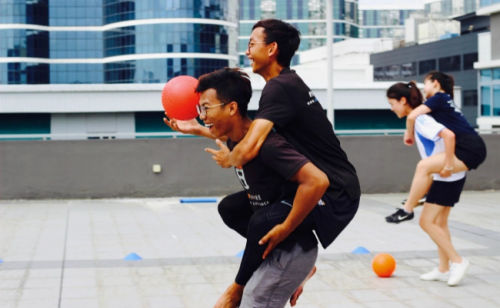 Do you ever make an effort to try something new? For your next team building event, try FunEmpire's Bullet Ball, an exhilarating and competitive twist on the interactive game of dodgeball. Due to the fact that it offers a high-octane rush at an affordable price, it is a product that will appeal to all customers.
6. Saber Tag®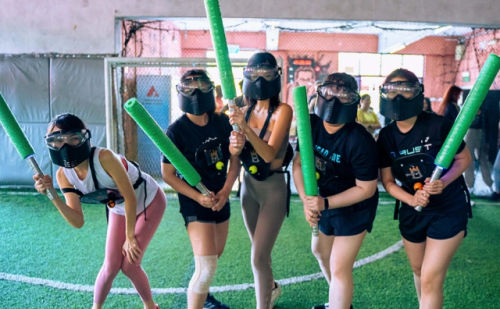 By engaging in battle with players on the other team while wielding combat sabers to achieve various game objectives, you may increase the stakes of the game. Participate in missions like Defenders of the Galaxy and Saber Wars. This team bonding event is ideal for birthday party entertainment and office space workout. One of the most thrilling team-building activities in Singapore is Saber Tag®, which will provide you a once-in-a-lifetime opportunity to connect and boost team performance. This chance comes around just once in a lifetime.
7. Giant Whack-A-Mole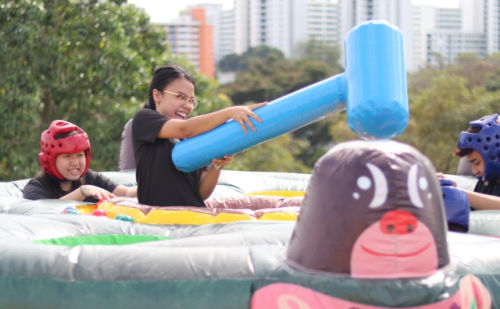 A great activity for forming corporate teams is the Giant Whack-A-Mole from FunEmpire. In the game, which involves players to smash giant foam moles with a large foam hammer, giant foam moles that stick out of the ground are employed. With your friends or family, you could enjoy playing this game. To bring people together and have fun, this outdoor activity is wonderful. Your next Singapore team-building will go over nicely.
8. Ninja Tag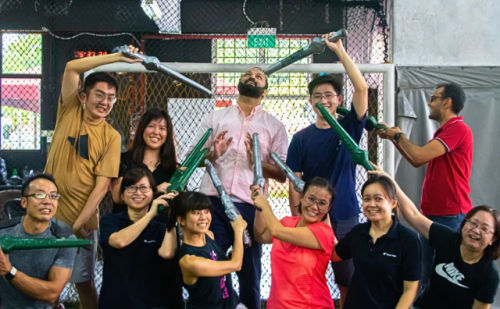 Want to do something different and fun while you're in Singapore? FunEmpire's Ninja Tag is just what you're looking for. The entire team will need all their smarts, muscle, and problem-solving chops to come out on top in this high-stakes tournament. The event objectives are to get it through a series of obstacles without being tagged by the other team. In order to raise the stakes, all players have sensors that will go off if they are tagged. This fast-paced fun team building activity is great for building collaboration and communicating across boundaries. Get in on the action with Fun Empire's Ninja Tag now!
9. Poolball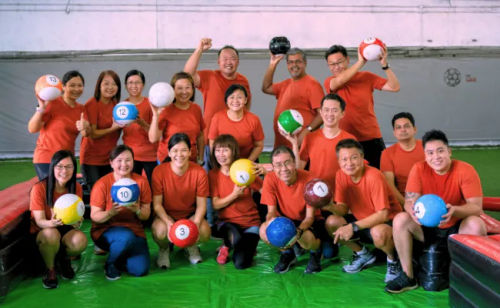 Singapore's FunEmpire offers Bubble Soccer, a new and exciting sport that is great for individuals who want to have a good time while also enhancing their social and cognitive abilities. In order to play, players must blow up a bubble and ride it to different locations on the field and to the goal.
This outdoor activity is a high-intensity sport that requires a lot of physical effort and puts a lot of emphasis on cooperation between players. It will make your next gathering one for the record books with its mix of healthy competition and hilarious shenanigans.
Quest Activities
10. Escape Room
FunEmpire's Escape Room is a thrilling and exciting team building activity that will put your problem-solving skills to the test! Your team will have to work together to uncover clues and crime scene, solve challenging puzzles, and escape before time runs out. This excellent team building activity promotes communication, collaboration, and strategic thinking, making it an excellent choice for enhancing team dynamics. With experienced facilitators to guide you through the experience, FunEmpire's escape rooms is an unforgettable team building adventure.
11. Amazing Race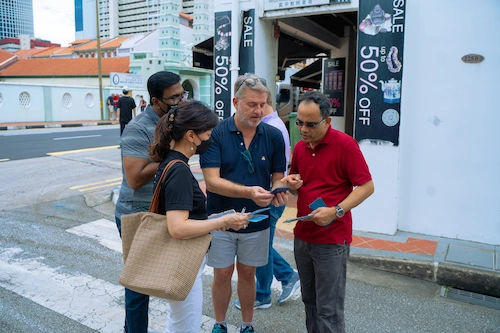 Seeking a fun method to strengthen workplace bonds? Consider this outdoor team building idea in Singapore as you explore Singapore in all its captivating splendor. When you pass through each checkpoint, you and your teammates will need to be able to think quickly. Before proceeding to the next checkpoint, each challenge must be cleared. This is an excellent exercise for fostering friendship and team spirit among big groups.
Leisure Activities
12. Yacht Rental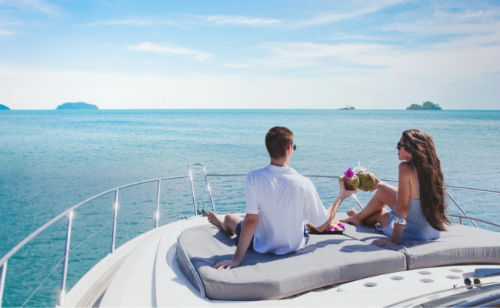 Are you looking for a one-of-a-kind location to commemorate significant occasions? Boat rentals are the ideal way to navigate about Singapore swiftly and conveniently. For a more intimate anniversary celebration or proposal night, choose a cruise that takes you away from the noise and bustle of the city. Renting a boat is a frequent approach these days to give a memorable experience that you and your loved one will remember fondly for years to come.
13. Giant Board Games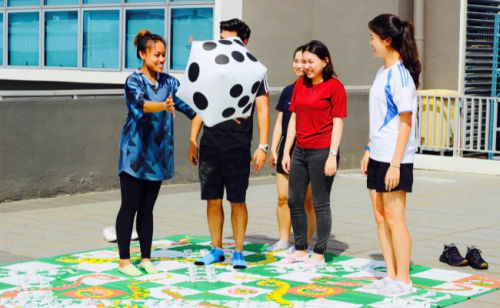 This is the place to go if you've ever wanted to play some of your favorite board games from your childhood, but with a larger, flashier twist. Our one-of-a-kind assortment of huge Jenga, Pick-Up-Sticks, Connect Four, and Snakes & Ladders boards will keep you and your employees entertained for hours. This outdoor activity guarantees that icebreakers will never be an issue again.
Other Outdoor Team Building Activities
14. Running Man Games Singapore
Play physical team building activities that are influenced by Running Man to feel the thrill! You'll be having a blast in no time, from Shake It Off to Water Piggyback and all the way to Photozone. Create enduring memories with your team by taking part in these activities that will have everyone in stitches.
15. Domino Challenge Singapore
In the well-known team-bonding exercise called the Domino Challenge, participants are tasked with working together to carefully arrange dominoes in a specific pattern, ensuring they don't accidentally trigger a chain reaction.
This engaging activity serves as a powerful reminder of the significance of effective collaboration and clear communication within teams. By successfully completing this fantastic exercise, teams gain valuable insights into the importance of working together harmoniously towards a common goal.
16. Puzzle Mania Singapore
Puzzles are an incredibly effective and engaging approach to team-building activities. As you immerse yourself in the challenge, you'll find yourself not only thinking about the puzzles at hand but also fostering a sense of camaraderie within your team.
At the start, only a few pieces are distributed, but with Puzzle Mania, each group is tasked with tackling a unique problem that demands their collective effort. And the thrill lies in what remains undiscovered.
Your team will embark on a captivating journey, exploring the missing pieces from every other team to uncover their own hidden solution. Get ready for an exhilarating team-building experience like no other!
17. Tree Planting Singapore
Considering the alarming rate at which over 80,000 acres of forest are being cleared each day for various purposes, your organization has the opportunity to make a significant impact on the environment by organizing a corporate tree-planting event.
By putting on your boots, reaching out to a reputable forestry company, and volunteering to lend a helping hand, we can collectively contribute to the preservation and improvement of our precious environment. Let's join forces and take action for a greener future!
18. Cardboard Boat Building Challenge Singapore
Get ready for an exciting challenge! We're going to have teams make cardboard boats using only the given cardboard and tape. The goal? To construct a boat that can gracefully sail and float over water without sinking. This task requires excellent collaboration among team members.
But that's not all! Before putting the boats to the ultimate test, other teams who have completed their boats will have the chance to showcase why their design reigns supreme. It's an opportunity to learn from each other's creativity and innovation.
And finally, the grand finale! Teams will engage in a thrilling race across the vast sea, where their boats will be put to the ultimate test of speed and durability. Who will emerge victorious? Join us to find out!
19. Hiking Singapore
Choose a stimulating and invigorating outdoor excursion for you and your employees, providing an opportunity to bond and foster a sense of camaraderie. Then, collectively decide on a local route to walk and explore together, immersing yourselves in the beauty of nature and discovering hidden gems in your surroundings.
Additionally, you may also consider organizing a hiking club in your neighborhood, creating a space for like-minded individuals to come together, share experiences, and embark on exciting adventures.
20. Cornhole Tournament Singapore
Could the act of throwing grain bags at each other while working truly enhance team cohesiveness? There might be some doubts at first, but it is definitely feasible, particularly when the coin toss occurs during a team-based competition with numerous matches, brackets, and seeds, all while being cheered on by a sizable crowd of supportive coworkers.
This unique activity has the potential to foster a sense of camaraderie and unity among team members, creating a memorable and enjoyable experience that strengthens their bond both inside and outside of the workplace.
21. Rock Climbing Singapore
Think of rock climbing as the ultimate test of a solid relationship. As partners navigate the physical and mental challenges of rock climbing together, they provide support and help each other stay on track.
Moreover, going through this process of building trust will make setting clear deadlines seem less daunting. This is because trust and confidence will have been established between both parties, creating a strong foundation for effective communication and goal achievement.
22. Paintball Singapore
Paintball is not only an exhilarating and action-packed activity, but it also serves as the perfect corporate team building event. By bringing participants from different teams together, it fosters collaboration and encourages teamwork as they strive to achieve their objectives. Engaging in mutual paintball shooting, they must rely on each other's support and strategy to triumph.
This thrilling outdoor team bonding game not only tests your physical prowess but also challenges your bravery and resilience. So gear up, embrace the adrenaline rush, and embark on a memorable journey of camaraderie and shared experiences!
23. Dragon Boat Singapore
Gather your squad, ignite their enthusiasm, and test their dedication, communication, and energy levels with this exhilarating yet deeply rewarding team-building activity. If you're seeking an outdoor sport that not only fosters unity but also offers a delightful opportunity to soak up some sun, dragon boating is the perfect choice for you!
Through this engaging experience, your group will witness firsthand the remarkable power of collaboration as they synchronize their strokes, navigate the waters, and paddle together towards the sweet taste of victory.
24. Human Foosball Singapore
Step inside the action-packed game with our life-sized Foosball table – an unparalleled experience that can't be replicated by any other sport! Immerse yourself in the thrill of being situated within a giant foosball table, where you and your teammates hold onto a pole and are able to maneuver side-to-side, just like the miniature plastic counterparts.
Feel the rush as teams clash in exciting attempts to score goals while fending off opposing strikes. Get ready for an interactive adventure that will leave you with unforgettable memories and stories to share!
25. Treasure Hunt Singapore
If you are someone who thrives on a challenge and possesses exceptional detective acumen, then you should definitely consider participating in Singapore's exhilarating adventure-filled team building activity.
This unique experience revolves around a captivating treasure hunt, where teams will embark on a thrilling quest to uncover hidden items while deciphering intricate clues and unraveling mysteries. Engaging in this enthralling escapade not only promises to strengthen the bonds between fellow colleagues but also enhances collaboration skills, fostering a sense of camaraderie and teamwork.
Witness the magic unfold before your very eyes as you delve deeper into this extraordinary journey of exploration and discovery. Get ready for a truly unforgettable and rewarding experience that will leave you with cherished memories and valuable lessons learned!
26. Dance Challenge Singapore
Uncover the mysteries of acing fundamental choreography for various dance styles including Hip Hop, K-Pop, and more! By the end of your session, you'll not only be able to masterfully execute an entire dance routine with effortless fluidity, but you'll also gain a deeper understanding of the art of dance itself.
This unique and engaging team building activity in Singapore is designed to not only enhance teamwork abilities but also foster creativity and innovation within your corporate culture. Immerse yourself in this exciting challenge and watch as your team's collaborative spirit soars to new heights. Join us now and let your creative juices flow as you dance your way into a better corporate culture like never before!
27. Giant Beer Pong Singapore
Are you and your team ready to embark on an extraordinary team-building adventure? Get ready to experience the ultimate team-building activity like never before! Here's your chance to take part in an exhilarating and unforgettable twist on the classic beer pong game. Picture this: giant "beer cups" and supersized ping-pong balls, creating a larger-than-life version of the game we all know and love. The goal is simple yet thrilling: skillfully land the ping-pong balls into each other's array of jumbo beer cups and, once successful, move them aside to reveal the next challenge.
Gather your friends, colleagues, or teammates for an epic night filled with laughter, camaraderie, and friendly competition that will surely leave you with memories to cherish. Get ready to bond, strategize, and celebrate in a unique way that will have you craving for more team building exercise!
28. Tug of War Singapore
Are you ready to put your physical and mental abilities to the test? Join us for the ultimate team-bonding event that will push your limits and ignite your competitive spirit! This exhilarating challenge is designed to unite participants and foster collaboration, as we strive together to achieve unprecedented success.
No matter the size of your group, this activity is perfect for large groups or even teams of any size. Gather your colleagues, friends, or family members and embark on this thrilling adventure. Experience the thrill of victory like never before, as your team work together to overcome obstacles and conquer new heights.
Don't miss out on all the excitement! Join us now and be a part of this unforgettable team-building journey. Get ready to unleash your potential and discover the true power of teamwork!
29. The Egg Drop Singapore
A beloved classic, the egg drop is ideal for both small and large groups. The challenge? Teams must devise and construct a structure to protect a raw egg from breaking when dropped from high up in the air – all with minimal materials like straws, cardboard, and duct tape within an allocated timeframe. After creating their masterpiece, each side explains why they were motivated by this design and how it will safeguard its contents on impact – followed by demonstrating what they built!
30. Ringolevio Singapore
Conflict from the playground meets team development in the workplace, where the dynamics of a cooperative and treacherous game unfold.
Players on one side engage in an exhilarating battle to locate and apprehend every person on the opposing team, who all share the common objective of evading capture.
This unique game, distinct from traditional hide-and-seek, not only foster teamwork but also brings together a large number of participants, forming a harmonious and cohesive unit.
Outdoor Team Building Activities Singapore
Outdoor team building games in Singapore are excellent for fostering communication and cooperation. These outdoor activities may foster connections between employees while stimulating their brains, whether it's the challenge of building a cardboard boat, solve puzzles, or rock climbing.
There is no lack of crazy fun outdoor activities in Singapore for your group to participate in Singapore, from Shake It Off to Water Piggyback, Domino Challenge to Tree Planting, Cornhole Tournament to Trekking.
With this variety of imaginative activities, you can be sure to find something that appeals to everyone's interests and skill level, allowing them to enjoy the journey and create lifelong memories.
If you're looking for more recommendations, you can check out our other posts below:
Frequently Asked Questions (FAQ)
If you have any questions about Outdoor Team Building Activities in Singapore, you can refer to the frequently asked questions (FAQ) about the best Outdoor Team Building Activities in Singapore below:
What are the best outdoor team building activities in Singapore?
The best outdoor team building activities in Singapore include soy candle making workshop, Shake It Off, Water Piggyback, Domino Challenge, cooking team building activity, Tree Planting, Cornhole Tournament, and Trekking. These activities are excellent for fostering communication and cooperation between members of a group while also stimulating their minds with fun team building games and challenges like building a cardboard boat or rock climbing.
Other best team building activities include Giant Beer Pong and Tug-of-War. The classic Egg Drop challenge is also great for groups of all sizes to team work together to create a structure that will protect an egg when dropped from high up in the air using minimal materials.
Ringolevio is another popular game that involves collaboration among players as they battle against each other to try to find and apprehend every person on the opposite team. These entertaining and engaging manner corporate team building activities provide valuable lessons about strategy, coordination, and teamwork while being absolutely enjoyable!
How do these activities help foster communication and cooperation among employees?
These cohesive team activities help foster communication skills and cooperation among employees by providing a fun and engaging environment to work together for your next team building event.
Through these corporate team building activities, members of a group can learn how to effectively cooperate with each other, allowing them to become more efficient in their work. Additionally, the challenges presented with these activities require teams to think through strategic plans, active listening, and speak up about their ideas.
This encourages collaboration between team members as they share knowledge and insights while developing valuable problem-solving abilities. Ultimately, this leads to foster strong relationships within the workplace that lead to greater success for the company or organization overall.
Are there any age restrictions for particular activities?
Yes, some outdoor team bonding activities in Singapore may have age restrictions. For example, rock climbing and other more physically demanding activities may require participants to be at least 10 years old or older.
However, most of the activities listed above can be enjoyed by people of all ages and abilities. It is always important to check with the team bonding company before participating in any corporate team building activity for the exact age requirements associated with it. Some providers also offer modified versions of their thrilling team building activities for different age groups which may have different requirements or difficulty levels.
Furthermore, some venues impose an age limit for entry into their locations depending on the time of day and safety considerations associated with them so it's best to double-check these details too when planning your corporate team building event.
Are these activities safe?
Yes, safety is a top priority for all outdoor team building activities in Singapore. The event organizers typically provide professional facilitators, safety briefings and appropriate gear to ensure the safety of all participants. However, as with any physical activity, there is always some degree of risk, so it's important to follow all safety instructions and guidelines.
Do I need to bring any special equipment for these activities?
Most of the time, the necessary equipment for these activities is provided by the event organizer. However, for activities like trekking or rock climbing, you may need to wear appropriate clothing and footwear. It's always a good idea to check with the event organizer beforehand to ensure you come prepared.
How long do these activities usually last?
The duration of these activities can vary greatly, ranging from a few hours to an entire day, depending on the nature and complexity of the event. Generally, team building activities such as the Laser Tag or Bubble Soccer may last for around 2-3 hours, while more involved activities like Trekking or the Cardboard Boat Challenge could take up a full day.
What should I consider when choosing an outdoor team building activity in Singapore?
When choosing an outdoor team building activity in Singapore, you should consider the size and demographics of your group, the interests and physical abilities of the participants, the weather, and your budget. It's also important to think about the objectives of the event – whether it's purely for fun, to foster better communication and cooperation, or to instill a particular skill or value.
Can we organize our own outdoor team building activities in Singapore?
Yes, it is possible to organize your own outdoor team building activities. However, it requires a significant amount of time and effort to ensure the event is well-planned and provides a valuable experience for the participants. The logistical considerations, risk management, and facilitation of the activities can be quite complex. Therefore, many companies prefer to use professional event organizers who have the expertise to provide a seamless and enriching experience.
Are these activities suitable for large groups?
Yes, many of these activities can accommodate large groups. Activities like Trekking, Laser Tag, or the Cardboard Boat Challenge are designed for larger groups and can be an excellent way to strengthen bonds within large teams. However, the exact group size each activity can accommodate can vary, so it is recommended to check with the event organizer for specific details.
What happens if the weather is bad on the day of the event?
Event organizers typically have contingency plans in place for inclement weather. They may have alternative indoor locations or activities that can be used in case of bad weather. Alternatively, they may reschedule the event for another day. It's always a good idea to discuss these scenarios with the event organizer when planning your event.
Can these activities be customized to reflect our company values?
Most event organizers are flexible and will work with you to incorporate your company values into the team building activities. For example, they might tweak the activity rules or tasks to focus more on collaboration, integrity, creativity, or any other value that is important to your company. It's best to discuss this with the event organizer when planning your event.
Additional Useful Articles
If you are looking for other useful guides and articles about Outdoor Team Building Activities in Singapore, check them out below: